They had been in a long-distance relationship since they were 15. *Paul lived in the US, and *Kate lived in Europe. In high school, they had been busy with school and friends, so a long-distance relationship had worked out. "We kept in touch through Facebook, Skype, email, and we even sent each other letters and care packages. We would visit each other every summer, Kate said.
College happened. Paul was a freshman at Stanford, Kate at Boston College. For Kate, that the two had dated long-distance prior to college did not make Massachusetts and California seem any closer. In fact, Paul was more distant than ever. "He had a really old-school phone and he told me he had to pay per text, so he could never text me," Kate said. She went on to explain how she tried to communicate with him online, like they had before, but he never put in the same effort. "I cried every night," she admitted, "from the first night I moved into BC until the first time I came home for the semester." When Kate was able to reach Paul by calling him, she hoped he would understand what a hard time she was having. "On the phone, I would just cry more. I was starting to realize that this wasn't healthy, it was draining me a lot."
For Paul's birthday, Kate bought a plane ticket to visit him in the hope that seeing each other in person would set everything right again. "When you're in a long-distance relationship, everything is part of a timeline," Kate explained. "You're always looking forward to a certain day. It makes it hard to be present, always thinking of when you're going to see that person again." Paul seemed just as excited as her about the visit. At its end, Paul sent Kate off with the promise he would try to come to Boston before winter break.
Paul stuck to his word and came right before finals. The night before her big final, though, when it was finally time for the two to just hang out, Paul said something that changed everything. "We were just having a casual conversation when, so nonchalantly, he said, 'By the way, a few weekends ago I was at a party, and I really didn't mean to, but I hooked up with this girl.'" Kate burst into tears. "It seemed so out of the blue and hit me so hard, I didn't even have time to prepare emotionally." Paul didn't have anywhere else to stay, and so stayed in Kate's room all night while she cried in the bathroom. After her exam the next morning, Kate ended the relationship. "I couldn't be with somebody who had disrespected me to that extent. He broke the trust."
At the time of the confession, Kate was shocked and heartbroken, but looking back, she realized there were clear signs that something in the relationship was wrong – the lack of communication, the disinterest in texting, the fact that she had to organize all their plans by herself. Though he occasionally sent long messages apologizing for not keeping in touch and telling her how much he loved her, Kate realized that such messages only came when she called him out for his minimal efforts. "I think cheating was just his way of ending things, because he didn't have the guts to talk to me about it," Kate said, "but then again, I didn't really talk about it with him, either. His coping mechanism was cheating, while mine was silence."
Post-breakup, there were definitely some hardships for Kate, who was feeling insecure on her own. "I didn't know that I could do things by myself. He had been the one thing that was constant." It didn't help that Paul soon had a new girlfriend. Some bittersweet good did come out of the situation. "His mom felt bad and sent me a $20 gift card to my favorite chocolatier," Kate recalled, laughing, "I indulged myself in dark chocolate and macaroons. She is the nicest lady on this earth."
While Kate acknowledged that the experience was tough, she's come away from it stronger, smarter and much happier. "People can hurt you in a lot of ways, but because of this, you need to be resilient," Kate said. "That realization helped me bounce back faster." When asked to explain the most important lesson she got out of the experience, Kate said, "I learned it was more important to be my own person in college – my happiness before was so dependent on Paul, but now my happiness depends solely on me. I'm much more confident now." Cue "Survivor" by Destiny's Child.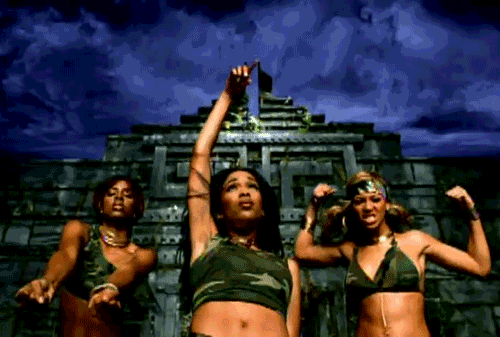 *Names have been changed