This year the Olympics are in England, the great city that brought us One Direction, Pippa Middleton, and Harry Potter. But while the majority of Olympians were still preparing for the main event, a lucky few got to compete early. This year was the first year that the Olympics held a Quidditch event. The United States, France, Autralia, Canada and the U.K represented the fantastical sport, straight out of the pages of J.K Rowling's creation. While the event wasn't televised, the competition was fierce and America came out with the gold. Kedzie Teller, a recent Boston University graduate competed on the victorious USA team as a chaser.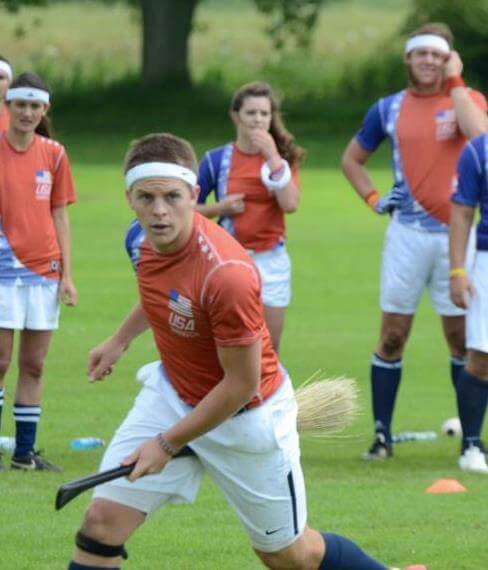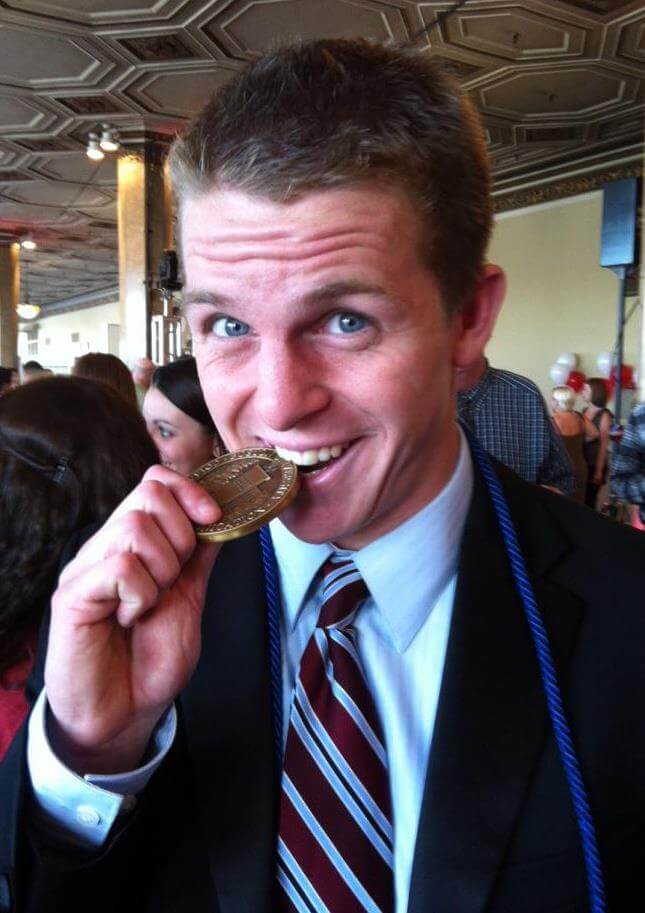 "I've been playing Quidditch for three years now, and I had no idea it even existed until I came to school," he explains. As a chaser, Teller handles a quaffle, a soccer ball sized ball, which he carries across the Quidditch pitch while avoiding bludgers (dodgeballs) from the opposing team's beaters… all while carrying a broom between his legs. The official rules of the sport can be found on the International Quidditch Association's (IQA) website.
Teller trains with the BU team, which is divided into four house teams, just like in Harry Potter. "BU's team has a full club practice every weekend which always includes a tournament, and house teams also meet once a week, so really… there's usually Quidditch happening on BU's campus every day at some point," he says. Apparently all that practice has been paying off–not only did they win Olympic Gold, but also came very close to winning the World Cup held last November.
The national team was hand picked by the IQA. "When the Olympic event was first announced, a few quidditch analysts predicted some key players from around the country to be part of the national squad, and I was flattered to see that I had been suggested," Teller recalls. "Then the International Quidditch Association requested that team captains from all over the USA send in nominees for the team. I was nominated along with two other BU players. Based on my skill, past success and notoriety in the Quidditch world, I got picked for the final roster."
So how does a pretty unknown sport find the funding to fly (literally) all the way to London? "Once I was selected for the team it was on us players to get the word out and do fundraising," Teller said. "To be on a national team for anything is something special, so people were really excited to help. I received donations and sold a lot of replica team USA jerseys. It's awesome to think that there are people who know who I am because of Quidditch somewhere in the US wearing a jersey with my name on the back," he says.
The US team was made up of 21 first-string players and 21 more reserve players from universities and teams across the nation. One of eleven other chasers, Teller led the American team to international victory, claiming first place and the gold medal during the Olympic torch relays. "We are all well-seasoned, talented athletes from our own schools, but no one was sure if we'd be able to gel together on such short notice… but let me tell you, we came together flawlessly," he says. "No one tried to be the star, but rather we worked as a unit and showed people what national level Quidditch looks like. It was epic."
Whether the muggles play it or not, Quidditch is an exciting sport to play and thrilling to watch. The season doesn't begin again until next fall when most university teams hold try outs for new recruits. Most of which will be freshmen unaware of the sports existence just like Teller who ended his Quidditch career with a bang on Team USA. "It was probably one of the coolest things that's ever happened to me," he says, "and the tournament itself is something I will never ever forget."