Imagine you're at a party and surrounded by hundreds of people drinking, dancing and celebrating life. The music is loud, the food is delicious and the party is a big hit. So why do you feel so completely alone? Loneliness is a part of many people's lives to varying degrees. Whether it's homesickness, a lack of friends or the culture shock that comes with moving to a new place, experiencing loneliness is a normal experience, but one that can seriously affect individuals if not tended to with care.
What defines "loneliness?" "Feeling disconnected from friends and family," said Clinical Assistant Professor Beverly Brady. Brady said there's a distinction between being alone and being lonely. "For a lot of people being alone is important in order to be able to recharge, and so it's not a negative thing," said Brady. For example, one college student may be at a big celebration but feel no connection to other individuals and experience loneliness. While another student at the same event may be off on his own and feel perfectly fine: alone but not lonely.
Just like the common cold, loneliness carries its own set of symptoms. Mental health counselor Debra Weiss said, "I feel that it goes back to the definition of feeling disconnected from family and friends. In the process of building your social support system, it can be lonely." This especially applies to students entering college for the first time and adapting to this new stage of life. Loneliness is bound to seep through the cracks sooner or later.
We're raised in a society that values self-determination and perseverance to the point of extremism. If reason someone shows weakness, our society tends to look down on them. Our communities fell for the lie that vulnerability equals weakness, and seeking help is mistakenly a "sign" of cowardice, or worse, laziness.
Loneliness is a condition that is not taken seriously in many areas, which may lead some individuals to fall into even more harmful conditions. "Sometimes it can become so difficult and painful that someone could end up feeling depressed; it impacts their foundation, their self esteem," said Weiss. Loneliness is like a gateway drug. If left untreated, it may lead to succumbing to other, more serious struggles, such as depression.
Brady said another reason people struggle with loneliness is because of how social media is used. "Students who use social media as the main form of connecting with others may have difficulty navigating face to face interactions. If your friends are posting these great pictures on Facebook, it might make you feel that other people have a better life than you do, and they are thinking on the hard things in their lives," said Brady. Social media isn't in itself a bad thing, but all good things can be corrupted, becoming a place of constant stress and frustration for some students.
The JED Foundation even titled a statistical study called "First-Year College Experience," which reported that 60 percent of students wished they received help on emotional preparation for college. These students were more likely to have a lower GPA, take a leave of absence after the first term of college, rate their college experience as "terrible/poor" and turn to drugs or alcohol. Eighty percent of students agreed that they focused on academics more than emotional preparation for the significant transition from high school to college. How do our college communities expect us to succeed academically if we don't even know how to care for ourselves emotionally?
That's where the great news comes in! Loneliness can be overcome with the right help and support from loved ones. "Have realistic expectations, especially during transition periods when you may not have your usual support system. Take active steps to feel more connected," said Brady. In order to overcome loneliness, you need to find occupations and people who will help decrease the loneliness in a productive and healthy way. Clubs, sororities and fraternities, worship and study groups are good places to start.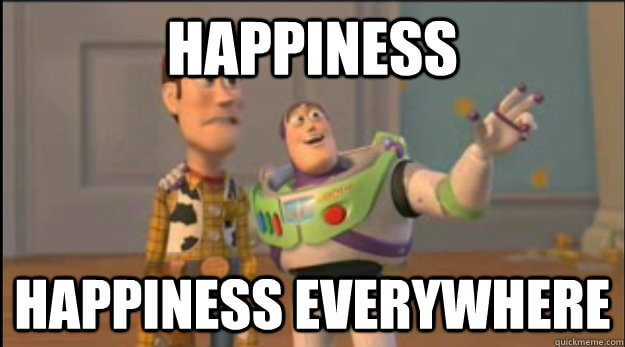 "Especially in college, it is important to normalize loneliness. Be kind to yourself, and don't judge yourself for feeling alone," said Weiss. It's OK to admit you're lonely; you don't need to suffer in silence. Everyone suffers, some more than others, unfortunately, but nobody deserves to suffer alone.