It's the first day of classes, and the
Boston College
microeconomic students of Devlin 008 are jabbering about the semester to come. "I heard he's like the
hardest
teacher ever" said one, while another shares, "Someone told me Harvard tries to out-compensate BC year after year to get him on their staff." Whether or not any of these rumors hold true, Professor Richard Tresch inevitably sparks curiosity amongst his students.. Even Father McGowan,, a very well-known professor at BC, has included him in his statistics lectures, referring to him as "Tricky Dick," for reasons unknown. As interesting as uncovering information behind Tresch's curious nickname may be, I chose instead to learn more about Professor Tresch's life beyond what students see in the classroom.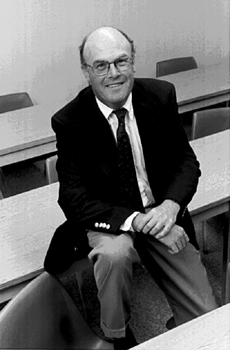 Richard Tresch joined the Boston College faculty in 1969. He was chosen out of 585 other eligible teachers to be the Massachusetts Professor of the Year and has written countless editions of his own textbook that is studied by all who students in his Principles of Microeconomics and Macroeconomics classes. He attended Williams College as an honors undergraduate student who served as a principles of economics teaching assistant then, as well as during his graduate studies at the Massachusetts Institute of Technology.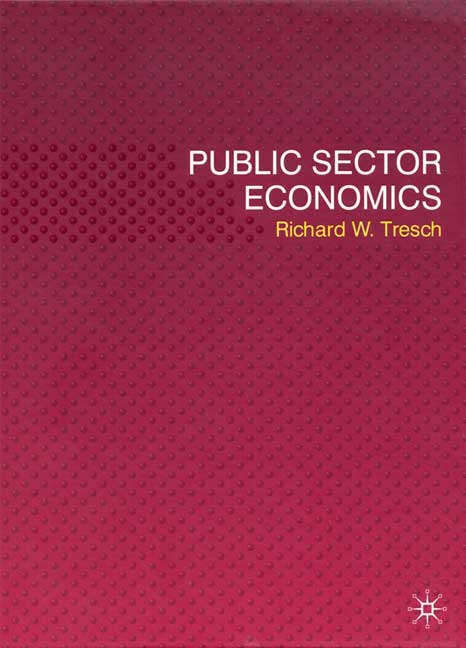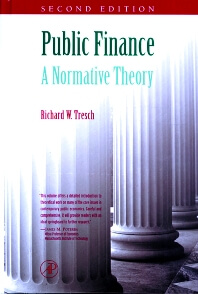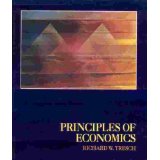 It's obvious Tresch enjoys his job when he says with an ear-to-ear smile, "Oh yeah, my job is the best. Business people come and go," he says, 'but I'm always here." Tresch adds, "What is great about my job is I can be my own boss."
Does he have any regrets regarding his academic pursuits before getting into economics? "If I could've done undergraduate all over again, I would've taken more English classes because it's the one chance you can learn to read carefully. I keep telling myself I'll sit in on an English class, but its been forty years now and I still haven't done it. Maybe I will, maybe I won't."
Tresch also says he feels that students should not worry how specific majors may affect their opportunities in the job market. "It may be important to get your first job, what you do with the rest of your life is really up to you," he said. He's been known to tell students that when another asks, "What are you going to do with that major, tell them everything and anything!"
Not only does Tresch find joy in his work, but he's also fond of sports, though he unreservedly admits he is no good. "I'm an awful tennis player, I really stink… I can hit the ball I suppose. I've always wanted to join the club tennis tournaments near home if they have a category low enough for me." I suggested he should take a class. "I'd be happy just hitting a bucket of balls," he replied. You do your thing Tresch!
Eager to learn more about how "Tricky Dick" was in his younger years, I couldn't help but ask him how his college experience compares to those of BC student's today. His answer? "That the ways are infinite." During his undergraduate experience at the once all-male Williams College, same-sex universities were an accepted norm, which he admits made the "dating scene bazaar" thanks to "a number of blind dates." He admits to have been in a fraternity, so I'm going to conclude he assumed a very laid-back, "frat bro" likeness during his youth. Learning of these things, I was no longer afraid to ask Tresch the one and only ridiculous question I was nervous to pose, but dying to ask.
"If you could be anyone in the Bapst Harlem Shake edition, who would you be and why? This question was met with a confused look, "What is that?" he asked. In case this situation arose, I had the video on the ready and after showing it to him he looked slightly confused and a little taken aback. He says, "I wouldn't be anywhere near that, I would be absent." Well said Professor Tresch, well said.