The last hours before Christmas are usually a big scramble to find gifts for close friends and family, but amongst all the hurried trips to the mall and shopping outlets, you should consider those in your life that you may not think to get gifts for, but are still important and worthy of appreciation. As college students, scraping up the cash is a tough job, but there are many ways for students to show those people that they are still important.
Pets: Though it may seem unnecessary, pets are commonly overlooked in our lives. It seems like a divided issue as to whether or not excess money should be spent on Fido or Fluffy. It never hurts to show your animal some love, with either a cheap chew toy, or a more practical item like a grooming tool or cute food bowl. Pets still appreciate getting new things, even though they won't know which day it actually is.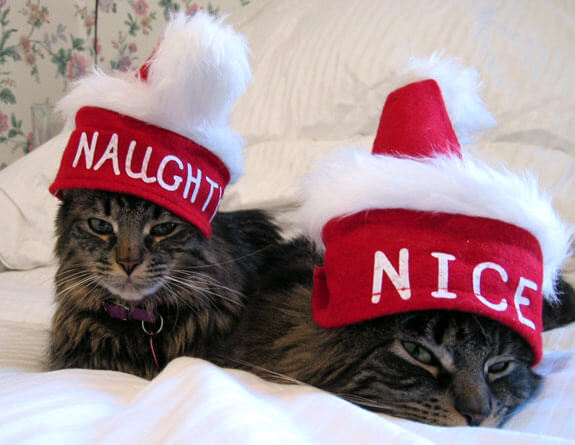 Resident Assistants: Whether or not your RA is a scrooge or a kind soul, it is always important to suck up a little more and show your appreciation for everything he or she does, such as cracking down on obnoxiously loud neighbors. Anything that you would want as a college student is acceptable, especially anything to drown out the sound of "loud dorm room gatherings", such as ear buds or a relatively nice pair of earphones.
Professors: This is a similar premise as the RA example; even if they gave you a bad grade, it never hurts to get into the holiday spirit. If you're feeling cheap, get a small gift or even bake a plate of cookies and accompany it with a heartfelt card. Any teacher will appreciate something small, no matter how small or inexpensive. Planting the seeds for the future is a good idea, in case you ever need to pull a few strings later on.
The girl/guy down the hall who has no friends: There's always that one person who everyone reluctantly speaks to because they never actually leave the dorm. They're constantly badgering you into conversation and generally annoying you constantly, and deep deep down you know that getting them even a small gift would mean the world to them. It doesn't have to be anything extravagant, but even a small gift card and a note would make their day, week and probably life.
Though it can only be a small price to pay, these people in your life have a strong impact on your everyday routine, and the Christmas spirit is a great way to show that you care that they have a merry and bright holiday.
Image: Lilith-ezine