In college, Halloween is not just a one-day–or a one-costume–affair. For a straight week leading up to the big day, every campus, big or small, is having outrageous Halloween extravaganzas–most of which the administration would certainly not endorse.
You've already worn your sailor costume from high school, reused your super cliché sexy kitten costume from last year or left your nerd suspenders at home. But don't worry, your closest has just what you need to be a last minute Hollywood starlet. (Sorry gents, maybe I'll help you out next year.)
 
Ke$ha
If there is ever a time to shower in glitter, Halloween is it. Show up to the party as the grungiest glam girl in Hollywood- Ke$ha. Throw on ripped stockings or fishnets, a torn rocker tee, denim cut-offs and leather combat boots that are far from fresh out of the box. This is the only time it is encouraged to have major bedhead, so go all out with the hairspray and tease. Sprinkle on some glitter—all over—and you're out the door.
Miley Cyrus

It would almost be a sin not to have Miss Miley on our list this year. To be Hannah Montana's sexy alter ego, you need a nude cami (or bra if you're feeling risqué), nude spandex (replace with white sports bra and spandex for the "We Can't Stop" special), white sneakers, a foam finger and red lipstick. Forget the old school pigtails, make two buns on the top of your head and you are good to go. Oh, and don't forget to stick out your tongue.
 
Taylor Swift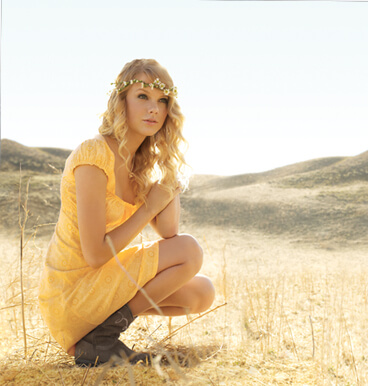 Dressing as this Tinseltown "It" girl for Halloween is super easy. A summery, sweet (or sequined) dress, cowboy boots, curling iron and red lips will do the trick. For an added bonus, write the number 13 somewhere on your body. And unless you are serenading all the partygoers at the frat house, leave the guitar at home.

Katy Perry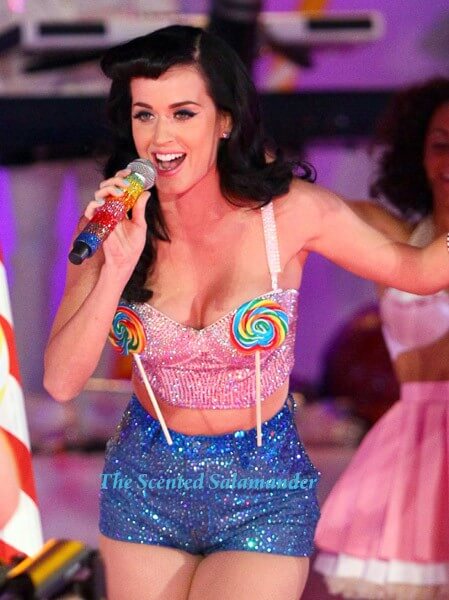 This last costume is definitely the most DIY of them all. From your closet, you will need a plain tee/tank and a plain skirt, preferably that you don't care about. Hot glue gun unwrapped candies of various shapes, colors and flavors in any pattern you wish on both the shirt and skirt. Luckily for you, the stores are stocked with rows and rows of king-size candy bags. Instead of buying a wig that will never again be worn, buy bright blue hair spray-paint and pucker up with a bubblegum pink lip to top off the "California Gurl" costume. A piece of advice: once the partygoers' drunk munchies kick in, run.