Halloween is just around the corner, which means it's about time to begin the yearly ritual of picking out the perfect costume. It happens the same way every fall. You're studying for what feels like your hundredth midterm when you notice the date, and your stomach drops.
With only a few days left until the ghouliest, spookiest, most debaucherous night of the autumnal equinox, you don't have a costume. And who has the time to come up with something original and creative when you're up to your ears in Aristotle and organic chemistry? Not to mention, you've got that special someone to impress. You don't want to run into that guy or girl you've been texting on All Hallow's Eve wearing a shriek-worthy get-up reminiscent of Lindsey Lohan's zombie bride costume in Mean Girls. You want to look sexy.
But what does sexy really mean on Halloween? Too many girls – especially college girls – confuse "sexy" and "slutty." On any given college campus, Halloween turns out hundreds of girls teetering around in lingerie and stilettos dressed as the same five or so totally unoriginal porn fantasies. Either that, or they just wear underwear and animal ears. Yawn. Not only are these costumes boring and predictable, they also make the wearer seem unimaginative and desperate for attention.
This year, don't fall prey to the slutty nurse or naughty schoolgirl Halloween stereotype. Believe it or not, it is possible to grab a guy or girl's attention on Halloween without raiding the closet of a Playboy bunny. Here's a few costume ideas for those of you who want to look unique and sexy, not cookie-cutter slutty.
Holly Golightly. Audrey Hepburn's role in Breakfast at Tiffany's is one of the most iconic female characters in cinema history. Even if the people you're with haven't seen the movie, there's no doubt they'll recognize the iconic little black dress and pearls combo. The best part of this costume is that most of the components are already in your closet. Throw on your best black dress, heels and pearls in the vein of this pop culture icon. Top it off with black sunglasses and a towering up-do, and you're ready to go.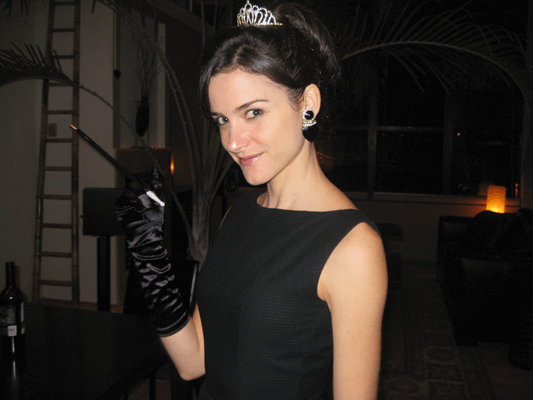 Daisey Buchanan. With the Great Gatsby movie on its way to theatres this winter, there's no better time to dress up like one of literature's most seductive and mysterious heroines. Head to any thrift or consignment store to find an authentic and wallet-friendly 20's-style shift dress. Put your hair in pin curls, don that sexy red lipstick that's been hiding at the bottom of your makeup bag, and get flapper fabulous.

Rosie the Riveter. Everyone will recognize you as the poster child for women in the workforce with this classic costume. Pair a denim shirt with a red bandana and some matching red lipstick and you'll look straight out of WWII America.
Desperate Housewife. With the growing popularity of Mad Men, this one is sure to turn some heads. Go to your local Goodwill and pick up a 50's-style day dress, preferably with a petticoat. Top it off with a Jackie O sweater and you'll be the spitting image of Betty Draper.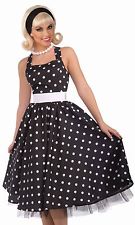 Marilyn Monroe. This woman was gorgeous and the greatest sex symbol of her time. She's not hard to put together either. All you need is white halter dress and some sexy heels. If you're blonde use a blow dryer to make feathery curls and if you're a brunette don a wig. Blondes have more fun anyway. Once that famous mole is in place pucker up with some red lipstick and you're ready to go.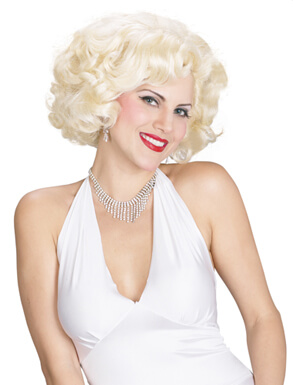 These are just a few suggestions to help you stand out from the crowd of fuzzy ears and corsets. But whatever you choose to wear this Halloween, what will make it sexy is confidence and pride.
Photos taken from summertomato.com, costumecraze.com and costumekingdom.com