"Don't live with your friends"; the familiar rhetoric frames friendship as a recipe for disaster when looking into a living situation. Especially when in college. For my last year of undergrad, however, my three best friends and I signed our leases for the same apartment. The four of us never faltered or fell out through the ups and downs. And next year, we plan to do it again.
Let's rewind.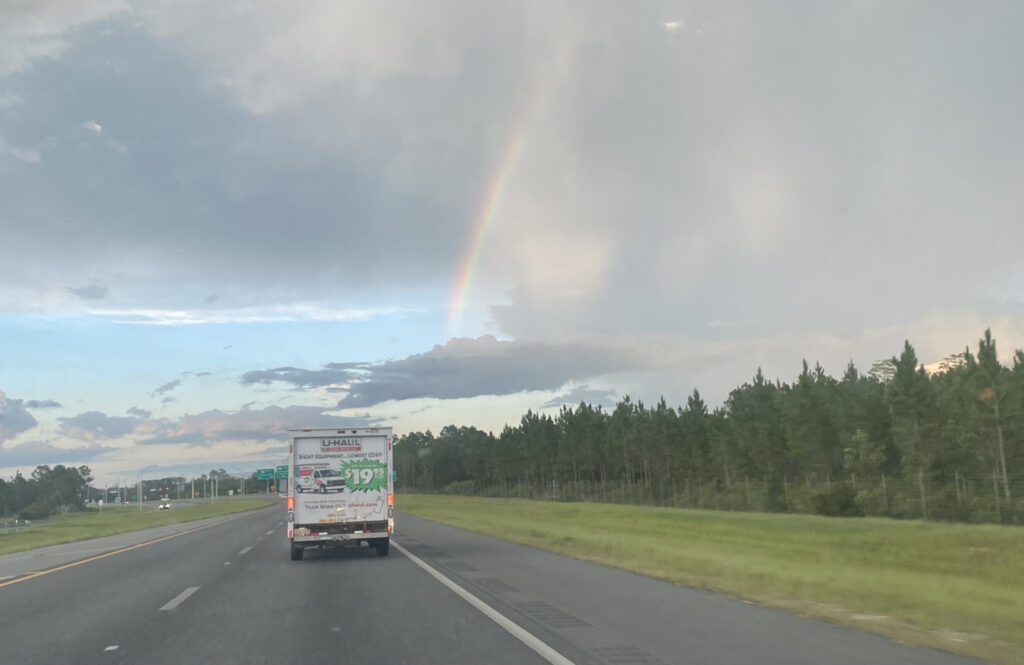 I came to UF fresh out of high school, still figuring out my identity, relationships and academic pursuits. I got an apartment at Social28 with random roommates who didn't come to Gainesville until the spring. So, in the fall, I had the 3-bedroom, 2-bathroom luxury apartment all to myself. At a little more than 1,000 square feet, the apartment was quiet. It became the best place to host get-togethers, and my friends and I put together an incredible Halloween party. My partner basically lived with me, and the two extra bedrooms were perfect for additional sleeping arrangements. My sister came in November for her wedding, and she and her husband stayed in the extra bedroom. I watched my brother's ferret after that, and the bedroom became temporarily his. Things seemed perfect. Then, my roommates moved in.
S–t hit the fan.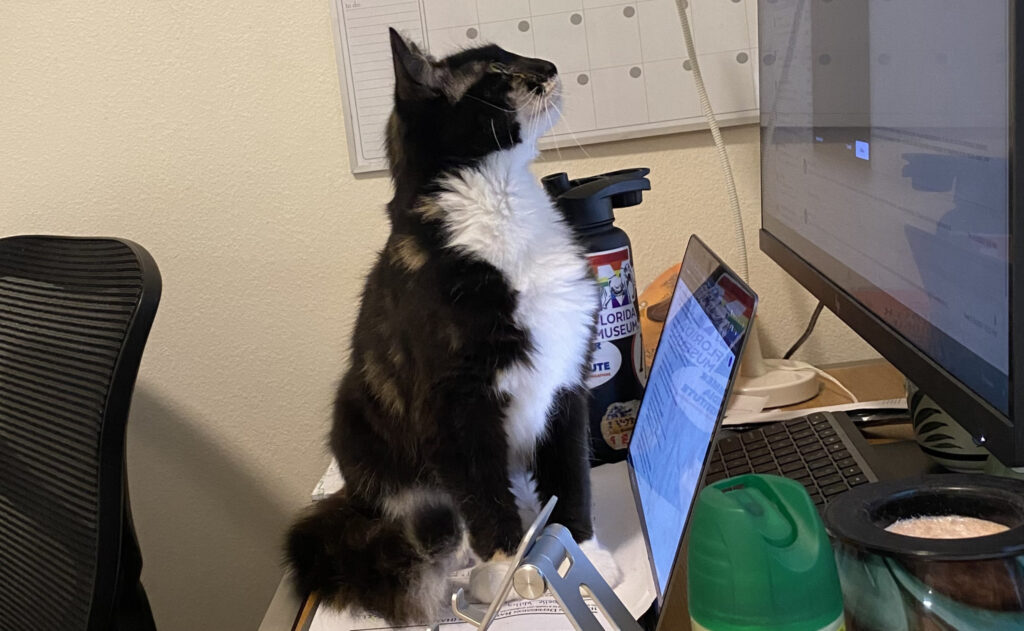 To save you the sob story, I can present the takeaway: Living with random roommates made my mental illness flare up in a way I hadn't experienced in a long time. Scared to leave my room, I hid until I knew they were gone. My neurodivergence and queer identity led me to say and do things they did not understand. I felt like I could not unmask in my own home. When summer came along, the two of them left Gainesville — and left me with a mess — so I had the place to myself again. I knew I could not live with cisgender, heterosexual, neurotypical people again.
As I looked for places to live during my sophomore year, I tried to find people with similar lived experiences. Eventually, I did. My new roommates and I moved to 2nd Avenue Centre. But that proved to be another disaster. While my roommates and I didn't downright not get along, we weren't on good terms either. We could not avoid the weirdness in the home, and my room became my safe space again. The chores and cleaning always fell on me, and my roommates assigned "quiet hours" after 10 p.m. I could rarely have friends over without getting anxious about the presence of my roommates, and if I cried too loudly from my room, they told me to be quieter. While living there, I knew something had to change. I needed my friends.
The four of us had already become inseparable — my partner, two best friends and me.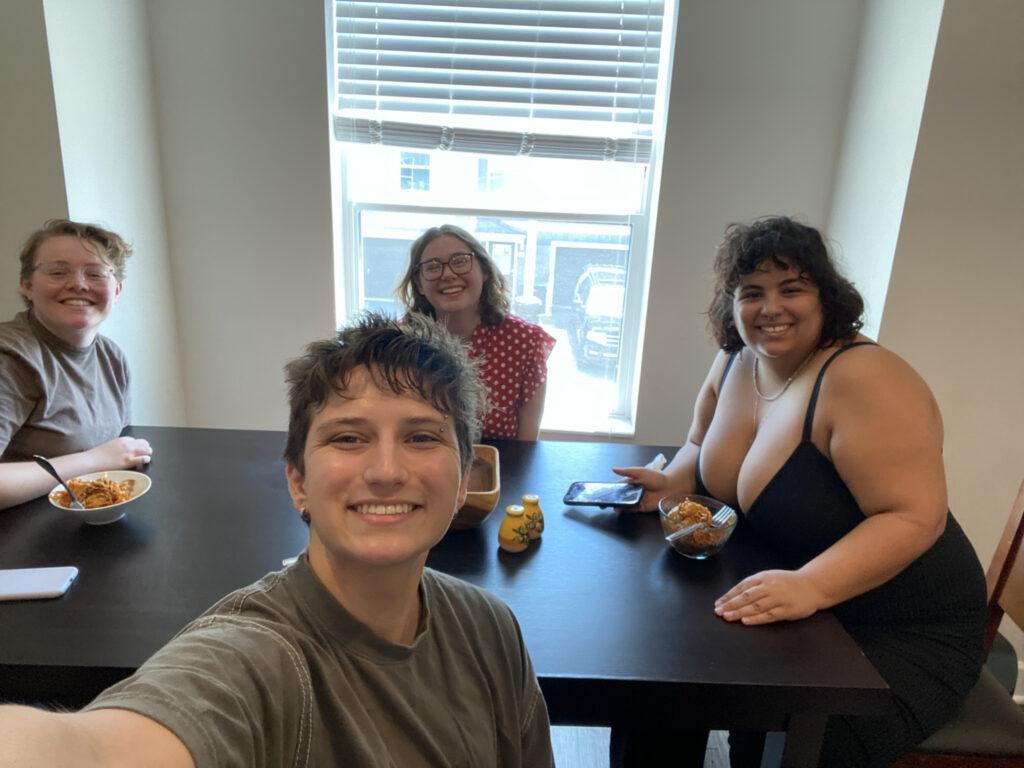 My partner and I toured apartments while our two friends studied abroad, and we found the perfect fit at The Ridge. The three-story, fully-furnished townhouse-style apartment offered us an affordable option directly across from Butler Plaza, Gainesville's biggest retail complex. Our friends returned in the summer, and we moved in on Aug. 18 with three cats, a 55-gallon frog enclosure and a U-Haul filled with furniture and boxes. The next day, we ate our first home-cooked meal in the new apartment — ramen noodles.
Classes started on Aug. 24. We unpacked our rooms and started decorating the common spaces, and I felt safer than I had in years because I lived with people who had my best interest at heart. We talked to each other about our concerns, as our parents had already given us the "be careful what you're getting yourself into" talk. My dad warned me about living with my friends, and my mom cautioned my decision to live with my partner. After the four of us were repeatedly told that we had made a mistake living together, we knew we had to work through the logistics. But it came easily.
The four of us being queer, neurodivergent and mentally ill aided us in helping and supporting each other as needed. We take turns cooking dinner and doing chores and spend every night laughing so hard our stomachs hurt. We help each other with homework and applications, do each other's laundry and help keep each other's rooms clean. When one of us does something that upsets someone, the issue immediately gets addressed and solved. We have the emotional intelligence, maturity and accountability needed to live together.
Honestly, I could see a situation where living with your best friends goes terribly wrong. If we had not been in the mental place to call each other in and work through problems together, I think it could have crumbled. But we know we fight on the same team. We know we care deeply for each other, and we have the willingness to change our attitudes and behaviors that cause issues. We work together against problems we face.
I outlined some of the key reasons living with your friends can go poorly, as well as how we navigated them.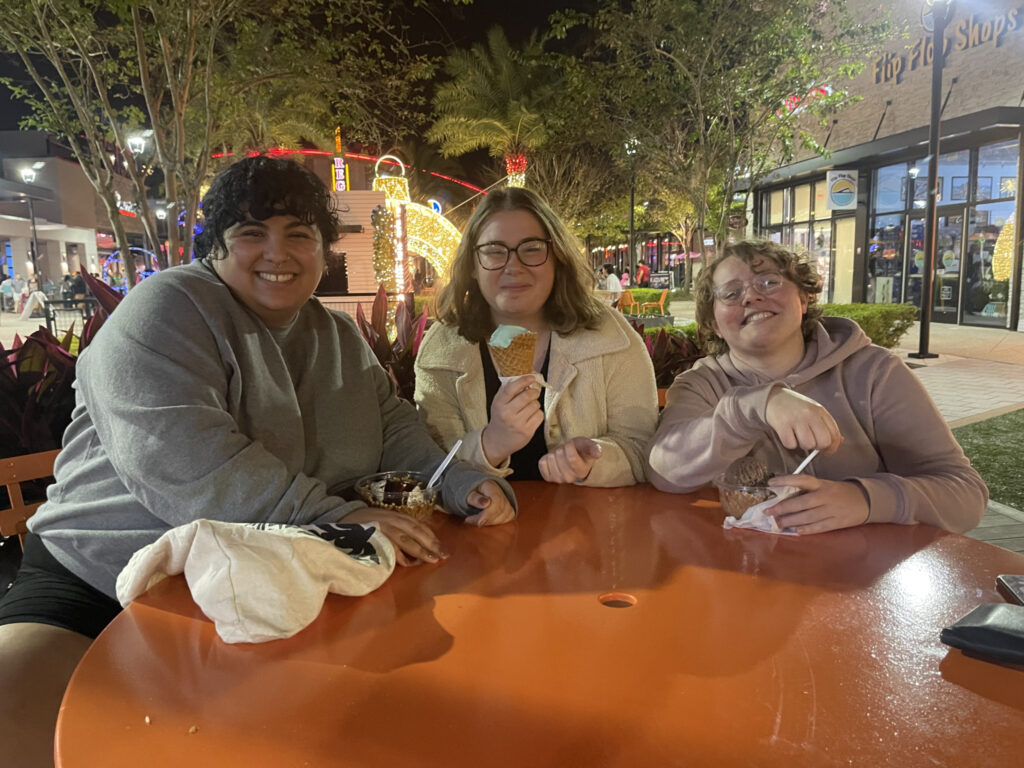 Money. Despite all of us having trauma tied to finances, it never causes a problem. We split the bills from groceries to gas, and we never hesitate to pick up someone's expenses if one of us struggles. We approach money communally, and we budget as a group. We hold each other accountable for financial responsibility. Speaking of, we hold each other accountable for everything. From apartment responsibilities to the racial and gender dynamics in the home, we make sure that we prioritize fairness while still taking everyone's schedules and workloads into account.
When it comes to the stress around fighting and becoming annoyed at each other, we understand it's a normal part of any relationship. People fight. Families fight. Friends fight. We ditched our rose-colored glasses a long time ago, and fighting demonstrates a step in the growing process. We made a commitment to grow together when we signed that lease. Sure, we fight, but in the end, we come out stronger and happier. We tell each other where we need to improve and help each other get there. We express our own feelings while still listening to each other's. We see all sides of one another — the good, the bad and the ugly. We cry, laugh and stare at walls together. We understand each other. Living together just amplifies that connection and helps us learn and grow.
Ultimately, moving in with my best friends proved to be the best decision I could ever make.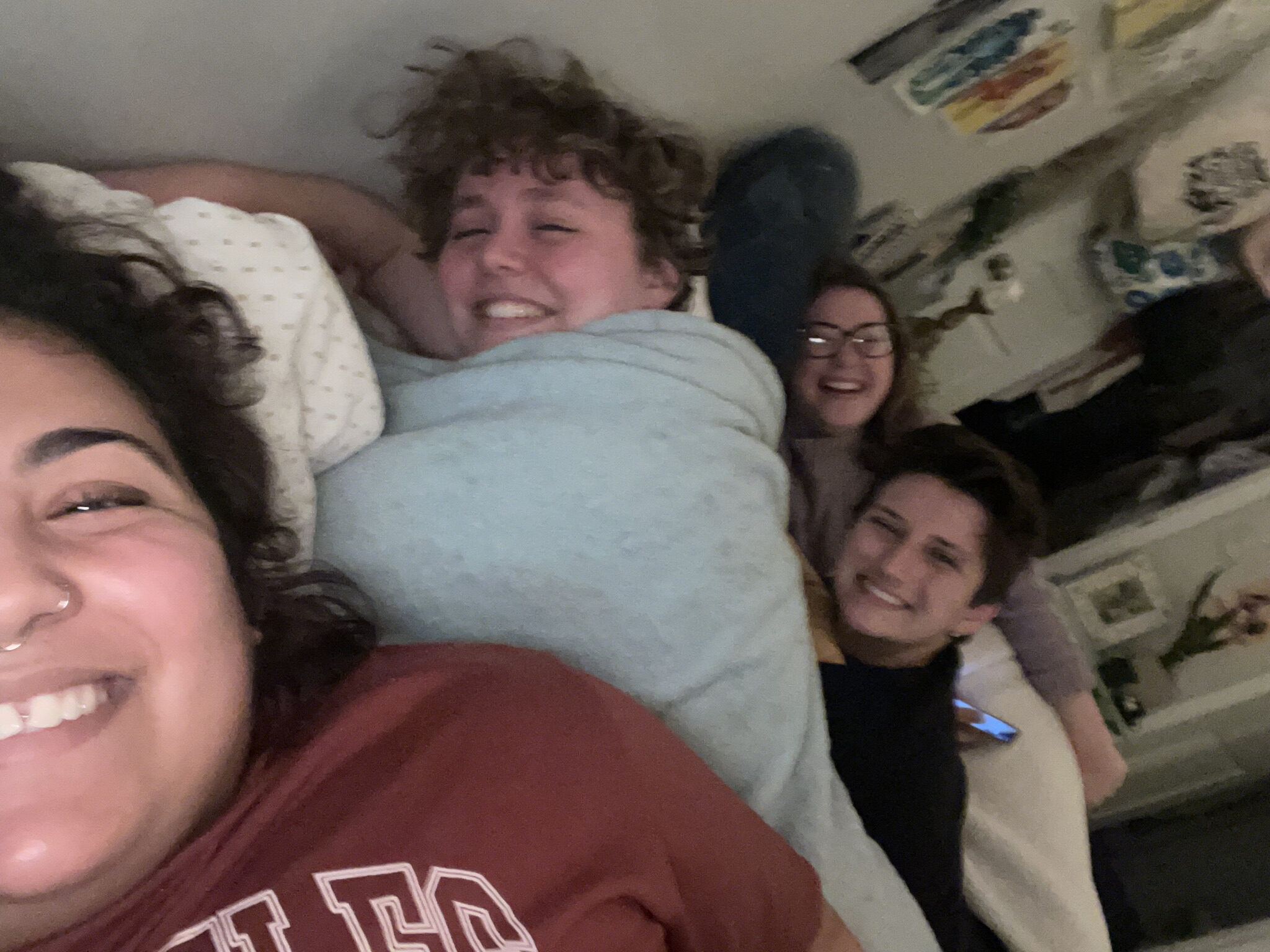 My partner and I have a beautiful relationship with plans for a future with each other. Our friends have a special place in our hearts as part of our chosen family, and one of them plans to move with my partner and me when we graduate. We can never be sure where life will take us. Law school acceptances ambush my partner as they decide where to go after graduating this semester, and my last few credits of undergrad will be done in the summer. While our future still presents as a mystery, one thing does not: My friends will always be by my side.