Photographers tell stories. With just the press of a button, they turn fleeting moments into lasting memories, and paint the world as they see it. Photographers use technical skills and a creative eye to capture and edit pictures. But aside from that, you get to make the calls. What kind of photographer do you want to be? Photojournalists head to the scene of the crime or to the frontline of the battlefield to communicate messages to specific audiences through images. Wedding photographers catch the love in a newlywed couples' eyes, and must run their studios like a business. Freelance photographers simply go wherever the wind takes them. Other than the flash of the camera, no two jobs as a photographer are the same.
Here's how to become a photographer.
What does a Professional Photographer do?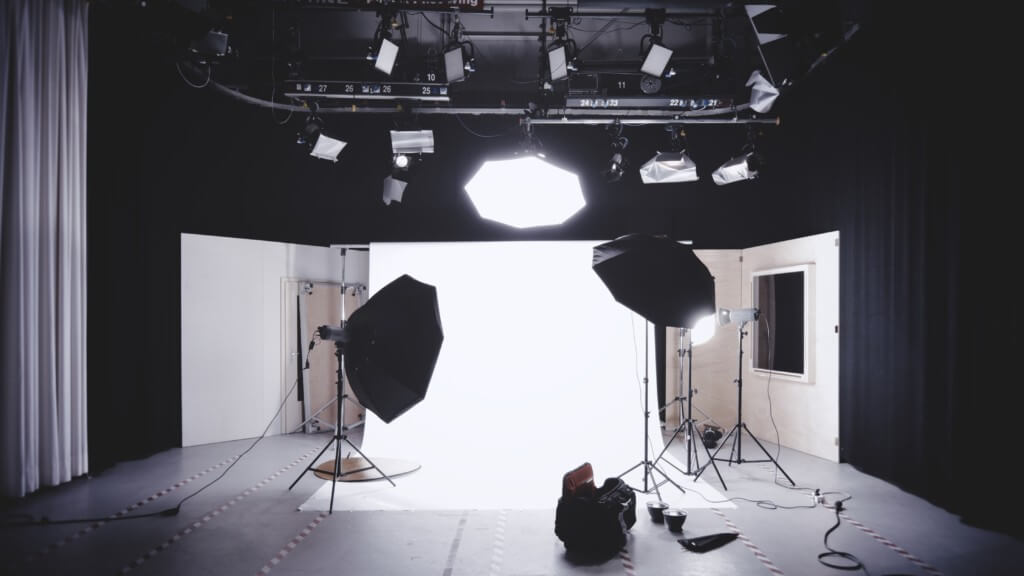 Work with clients, associate photographers or superiors to create goals
Alter shutter speeds, apertures and other technical aspects of a camera to flatter subjects depending on light, film, type, depth and environment
Create artificial light using reflectors or flashes
Make judgement calls regarding their subjects to create desired effects, like poses or proximity to camera or movement
Retouch, edit or enhance images
Use a creative eye to capture meaningful works of art
Select, assemble and dismantle photography equipment
What does it take to become a Professional Photographer?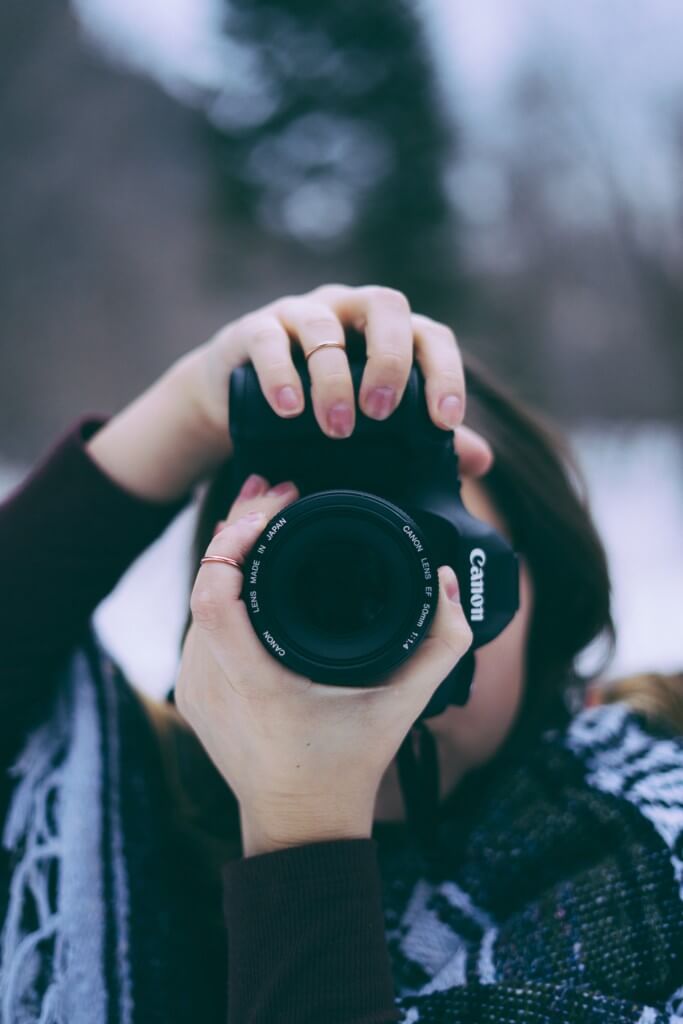 Your career as a professional photographer exists entirely in your control. Wearing jeans with a Kodak in one pocket and dreams in the other may serve as enough for some, but not all. Carrying a camera will only take you so far. Many photographers build a brand with only a GED or high school diploma to their name. Others go further, pursuing business degrees to couple their cameras. Arguably, these photographers have a much easier time running a studio and managing clients. And while helpful, degrees in photography and professional training aren't mandatory. Remember: As a photographer, your background education won't always receive the first glance. Your portfolio, skills and previous experience create a job application that stands out from the rest.
What you should know about becoming a Professional Photographer?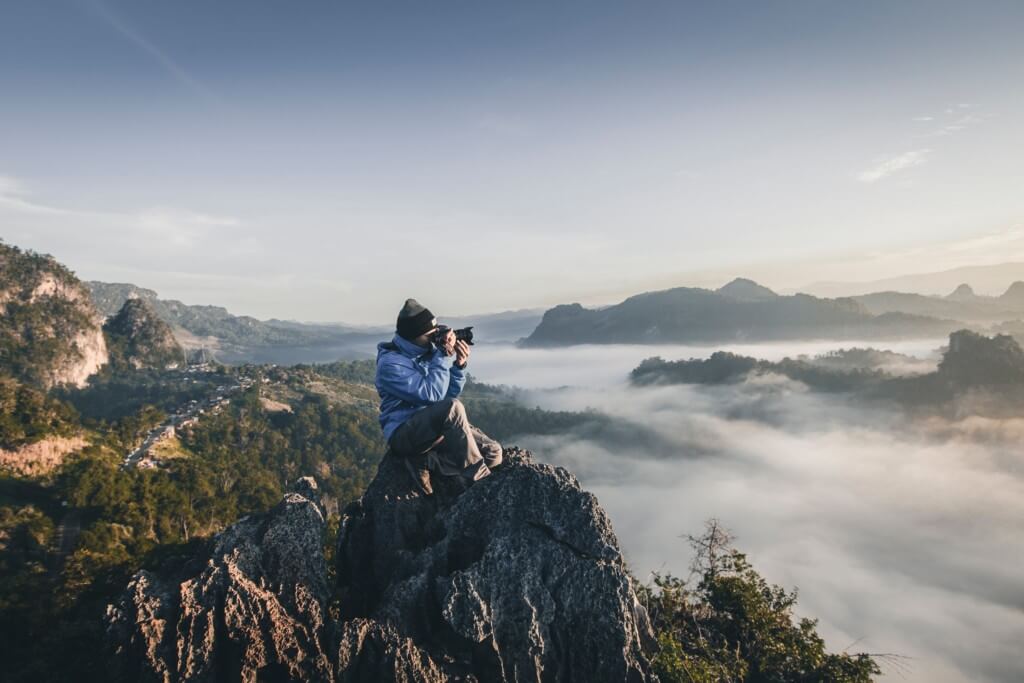 1. What Is My Expected Income?
Professional photographers make anywhere from $20,000 to $73,000 a year. Many things factor into a photographer's yearly income, such as skills, experience, geographical location and branch of photography. The most well-paying locations in the U.S. for photographers are D.C., Massachusetts and New York. Television photojournalists and photojournalists working for a newspaper, magazine or publishing company earn about $40,000 a year. The average pay for a freelance photographer is about $25.00 per hour. No one answer exists when it comes to predicting a photographer's income.
2. How Much Will I Be Expected to Work?
Photographers build their own schedules by choosing clients as they please. Freelance photographers and photography studios accept clients and opportunities at their own pace and on their own schedule. But remember, you do still need to pay your studio bills, so don't get too picky. As a photojournalist or wedding photographer, your superiors or clients will most likely call the shots regarding your schedule. Daily hours in the newsroom or long weekends at destination wedding locations will take over from the weekday 9 to 5 grind.
3. What Will My Work Environment be Like?
From the frantic buzz of a news studio to the serene silence a personal office, your work environment as a photographer includes anything you want. One day you might trek with your team across the savannah. The next day you could work with the assistant you hired to help adjust the studio's lights. Whether you edit photos on your personal laptop at the local Starbucks or at your studio workspace, you choose where to make the magic happen.
4. What Do I Need to Know About the Future of the Profession?
The future of photography shines bright like the flash that burns your eyes. Technology continues to create increasingly precise cameras, versatile lenses and smarter software. As better cameras become more easily accessible, the future of photography opens up to more aspiring photographers every day.
3 Key skills you need to become a Professional Photographer
1. Business Savvy
Photography isn't always adjusting exposure and shutter speed. To get potential clients interested, you need to create a brand and an organized business model. No one will hire you for a $1,000 hourly rate without some major experience and credit to your name. A good sense of marketing, advertising and accounting will help your photography business take off.
2. Personality
People will exist as subjects, coworkers and clients during your career as a photographer. Working with them during the shoot, being friendly towards potential clients and managing a team all require people skills. Once a bad review on The Knot goes up about you as a rude photographer, brides everywhere will reconsider signing your contract.
3. Working Well Under Pressure
Things won't always go your way. You might forget a lens at home. Demanding clients like a Vogue photo director or bridezilla might pinch your nerves. Learn to keep your cool in stressful situations. While photographing special events, like engagements or wedding ceremonies, you get one chance at the perfect shot. Master the art of taking a breath, letting go of that pressure and making your click count.
Reviews
"I'd have to say it's a lot more work now photography is digital. There's no way to get around it. You really need to know your way around a computer to perfect photos for clients. I actually got into photography to avoid a desk job. I was scared to be stuck in front of a computer for the whole day. People should know that sometimes your idea of a profession isn't always the reality of it." – Jonathan Dann, Jonathan Dann Photography
"Once you do it for your business, you really don't have much time, you have to take photographs for others and not for yourself anymore. Certain aspects of the trade become work, and not everyone is ready to accept that when getting into the industry." – Jose Mena at La Vie Studios
"Many don't know that it's tough to make money right away. You have to establish a client or referral base and invest in quality equipment before much else can happen. It's also surprising for some to learn that photography is often industry of giving up your weekend. You must adapt to new plans, set aside family time and balance your home and business life. I love what I do, and I honestly don't think of it as a job. Working with others makes me happy, and I forget about all the unexpected hurdles I had to jump before getting here." – Carlos Osorio, at Carlos Osorio Photography
"What surprised me about photography is that I often work while other people are having fun. Weddings, quinciñeras, or events of parties of people I know prevent me from dancing and enjoying my time with friends and family. You also can't always enjoy yourself and work at an event simultaneously. Loved ones constantly ask for pictures for their parties, and it's hard to say no. They don't often appreciate the hard work and post production that goes into it. It's also difficult to anticipate if clients want flaws removed in their photos. Things can get awkward if subjects didn't want their teeth gaps closed or acne gone. I personally prefer to leave it all in. It keeps my work authentic." – Laura Ferrari at Laura Ferrari Photography