What better way to learn how to be a great intern from the "Intern Queen" herself? Lauren Berger is an author, spokesperson and the CEO of InternQueen.com, an online aid to students in search of internships. Both her book, All Work, No Pay, and her website offer great advice for students on how to acquire internships and make the most of the experience. With summer break and internship season just around the corner, take note of these helpful tips from the Intern Queen herself.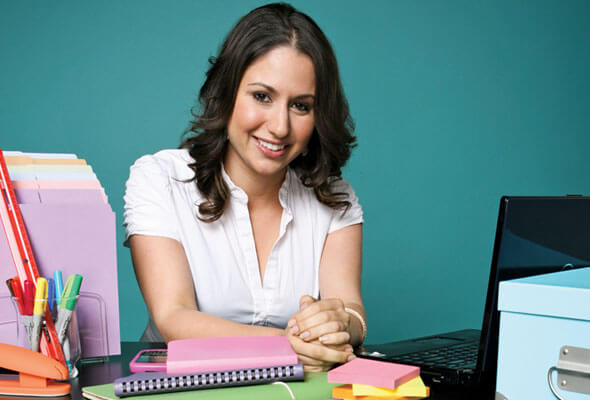 1. Write Handwritten Thank You Notes
According to Berger, this is a must. By sending hand-written thank you notes to potential employers following an interview, you will set yourself apart from other internship candidates. This thoughtful act will show that you are willing to go the extra mile and value the position you have applied for.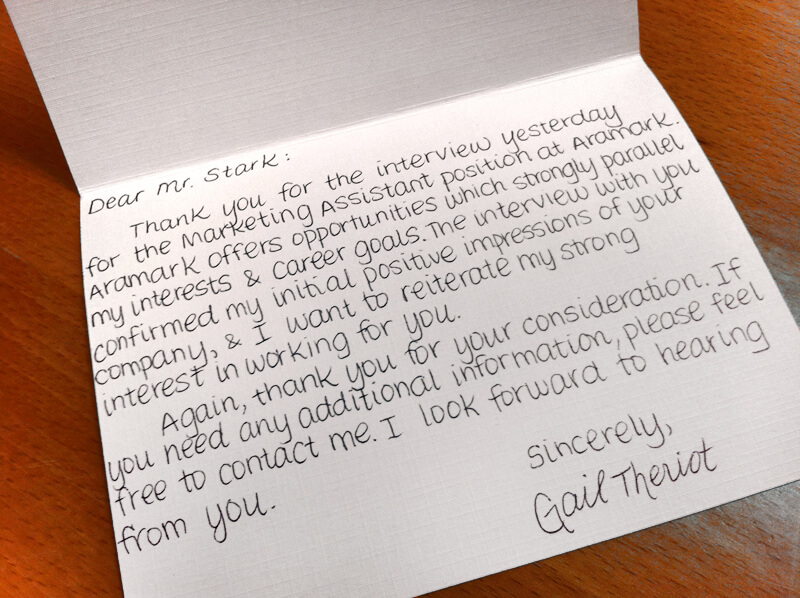 2. Be Early to Work (and Prepared!)
We all know that co-worker who lackadaisically walks into work a couple of minutes late…to every shift. Whether or not they love their job, their attitude does not reflect dedication or a passion. In order to make a great first impression and present yourself as reliable, be there before your boss and always have the materials you will need to effectively carry out tasks.
3. Dress Appropriately
As Berger says, it's not about the first day — or even the second day – of your internship. It's about day twenty, when most interns begin to wear flip-flops to work and look sloppy. Berger strongly encourages interns to dress well in the workplace. Appearing put-together and professional allows you to maintain that great impression you made during your first day on the job.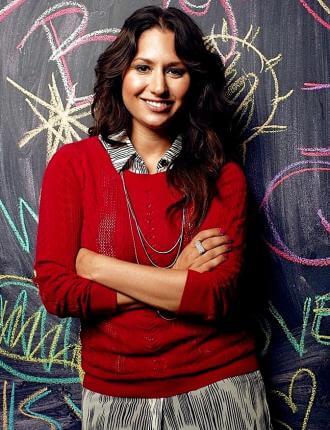 4. Learn to Network
In a recent post on InternQueen.com, "The Art of Networking," Berger walks students through the networking process. While it may seem intimidating to approach important professionals in the workplace, Berger says networking is critical if you hope to land a full-time position following your internship. From volunteering to work one-on-one with already established employees within the company to becoming friends with your fellow interns, Berger stresses the importance of getting to know people and forming a professional network as an intern.
5. You Are Not Your Major
As much as we feel tied to our majors, Berger points out that we should not feel limited to only apply for jobs and internships that apply to our areas of study. Rather than letting your major confine you, expand your skill set by applying for jobs that are outside of your comfort zone. Who knows? You may even realize a new talent that will only make you more appealing to future employers.
6. Show Your Dedication
Most importantly, show that you care. Berger encourages students to walk into work every day and think, "How can I take this one step further?" Show an interest in projects, take initiative, follow through with tasks and meet deadlines. In the end, what matters is showing your employer the commitment and contributions you bring to their company.
7. Follow Up with Professional Contacts
Berger has a golden rule: "Follow up with professional contacts at least 3 times per year." In a post from the Intern Queen website, "The Three best Ways to Keep in Touch with Contacts," Berger recommends utilizing social media sites, email and, again, hand-written thank you cards to keep in touch with professional contacts. Whichever way you choose to keep in touch, take the time to reach out and network with those professionals who could help you to find a job in the future.