Hollywood is a tough nut to crack. Los Angeles is a huge city full of opportunities, but anyone trying to break into the entertainment industry should prepare themselves for more rejection than they've probably ever faced. Well, unless you happen to be Haley Strode.
It seems like no one can say no to this promising young actress. So far, she's been able to land roles on shows like CSI: New York and Castle. Now Strode is starring opposite the likes of Ryan Gosling and Emma Stone in the upcoming film Gangster Squad and playing the first victim in Frank Darabont's new drama series L.A. Noir. She has clearly cracked Hollywood.
Small Town Girl
Strode grew up in Owensboro, Kentucky, which happens to be Johnny Depp's hometown. As a small town girl with Hollywood dreams, she decided to leave farm life to study theater at the University of Mississippi in Oxford, Mississippi.
"Moving to Oxford was a huge change," said Strode. "I grew up in a fourth generation farm on the Ohio River in the middle of nowhere. It was a culture shock just moving to a town where there were things nearby.
Luckily for Strode, she ended up falling in love with Oxford's art culture.
She graduated from Ole Miss in 2007 with a bachelor's degree in theater arts.
"[Ole Miss] is one of the most beautiful places in the country," said Strode. "It felt like a great place for an artist."
After college, Strode arrived in Los Angeles and began booking roles on Comedy Central shows like Mind of Mencia and Important Things wit Demetri Martin. She said she loved working with Martin and being a part of his "very smart and intelligent comedy."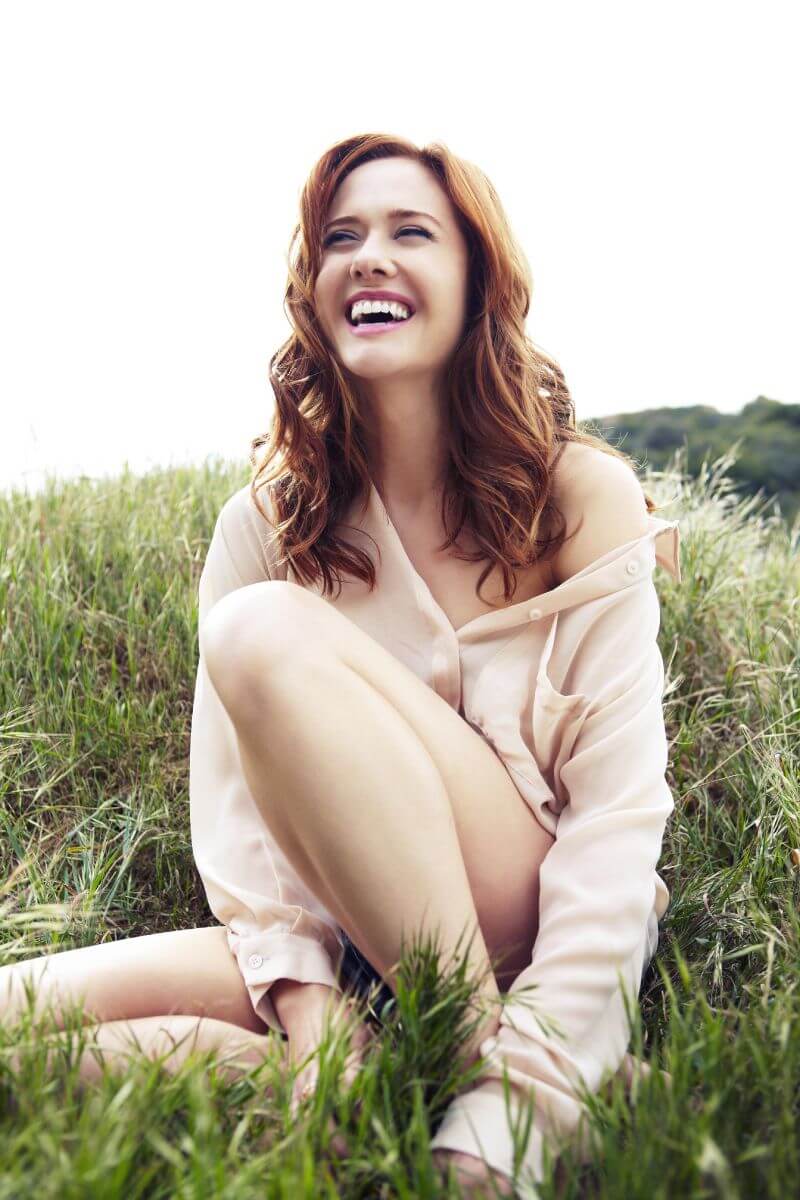 True Hollywood Stories
Her biggest break by far has been securing the part of Giovanni Ribisi's wife in Gangster Squad, a 50s period piece that pits the LAPD against the invading East Coast Mafia.
"It was such a fun set to be on, like you can imagine the Ocean's 11 set would've been," described Strode. "I knew from the moment I finished reading the script that it would be great."
Strode said she remembered watching Ribisi as Phoebe's brother on Friends and has always been impressed with his "comedic genius" and ability to effortlessly cross genres. After working with him, she only had nice things to say, calling him "warm and inviting" and "a really funny guy."
She gushed about the entire cast, which included Gosling, Stone, Josh Brolin, Sean Penn, Nick Nolte, and Michael Pena. Since there were only three women with notable parts in the film, Strode said that the set was overflowing with testosterone.
"[I remember] being on a shuttle with Giovanni, Josh, Ryan, and Michael," she said. "Some of the things I heard…it was a great time just to observe the boy's club."
On her last day on set, Strode said that Gosling shook her hand and told her, "I know I'll see you down the road."
Ladies: commence swooning.
Busy Busy Busy
It has been a busy year for Strode. In addition to Gangster Squad, Strode shot the pilot for L.A. Noir and is currently filming the indie drama Watercolor Postcards. She has been working with everyone from Darabont to John C. McGinley (Dr. Cox on Scrubs).
"[Frank] loves what he does," said Strode. "I really learned from watching him. [John] is nothing like his character on Scrubs. He is such a great guy."
Watercolor Postcards is about a small town girl (Laura Bell Bundy, Elle Woods in Broadway's Legally Blonde and the girl who grew up to be Bonnie Hunt in Jumanji) who comes home and finds problems on top of problems. Strode plays one of those problems.
"I think it's going to be a lot different than the way I pictured it," Strode said of the film. "Maybe a bit darker.
My character is so different than anything I've ever played. I was the true nemesis."
Life Is Good
What advice does Strode have for aspiring actors?
"Every person that I meet in L.A. always has a different story about how they got where they are," she explained. "It always seems to be about 50 percent hard work and 50 percent something that just happened.
If you're in school, get a solid foundation. Get every ounce of knowledge that you can about creating characters and telling stories."
Strode has taken the foundation she laid at Ole Miss and proven that she has what it takes to succeed in Hollywood. Don't think she takes anything for granted though.
"2011 was great and 2012 is turning out to be even better," said Strode. "I feel very blessed and grateful to be doing what I'm doing. I've always wanted to be an actor and now I'm doing it."
Photo: provided by Core Public Relations Group