The coutdown to fall break or any self-imposed extended weekend always feels longer than it should be. Students, especially freshman, feel like they've been holding their breath for two months only to escape to home, wherever that is, and be in their familiar surroundings with old friends and family.
Your break can also feel like a race sometimes, with so many places to go and people to see, your social calendar suddenly explodes with lunches, fro-yo dates and video game hangouts.
There is also the question of whether or not to visit your high school and old teachers, to flaunt your new school apparel and talk about important college things like pulling all-nighters and crazy professors.
"I think it's totally worth it, because it's nice to see your old school from a new perspective. I'm sure the pettiness of high school will be noticeable but at least we can be appreciative of how well it prepared us and look fondly back on it," said University of Virginia freshman Alex Russell.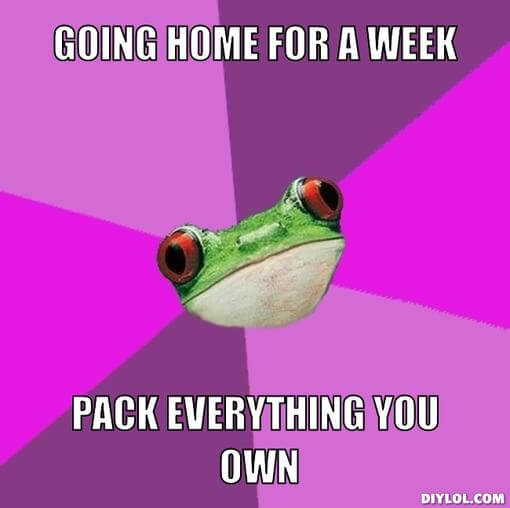 After the initial visit, however, it becomes harder for upperclassmen to waltz through the doors of their high school yet again, because they either feel too old or the first magic of it has worn away.
"If I wanted to see my friends or old teachers I would just make plans to see them outside of school. Staying in touch is great, but I don't think I'd set foot back in my high school. It would be too weird now!" said Northwestern University sophomore Tralon Williams.
Being appreciative of the time with family is also a high priority for many. Even if all they do is snuggle with the dog, getting in as much at-home family time is something that all college students cherish, regardless of grade or maturity. Making time to see everyone and everything can be a juggling feat, but if sparse high school visits are punctuated by great memories made with friends, fall break or any home visit will be relaxing and worthwhile.
Image: Columbia Daily Spectator