You sigh because you're exhausted from a long week at your awesome internship and all of the casual dates that you snagged because of it. Your planner is full of random names and numbers, but you're tired of juggling multiple hotties and you're ready for the real thing. Or you've spent the weeks off from school going back to the same person, but you have yet to define just what the two of you are.
Maybe you've decided which lucky person in your life you'd like to make the real deal, but you're unsure of how to go about doing that. Here are some ways to transition from sharing a bed to sharing a life together as seamlessly as possible.
Patience is a virtue
Do not freak out if by the end of summer, your casual partner has not brought you to meet their parents. Nagging your fling for a meet and greet with their mom will not pan out very well, and you may even scare them away. Your only option is to wait patiently for your relationship to reach that level of commitment. Remember that what's appealing about a casual relationship is the fact that it's relaxed, so do just that. "The best strategy is to enjoy what you have now without focusing too much on the future. Think of your summer romance like you would a vacation," wrote Lisa Daily, the author of "Stop Getting Dumped! All You Need to Know to Make Men Fall Madly in Love With You and Marry 'The One' in 3 years or Less."
Pencil them into your calendar
One casual way to hint that you're wanting your fling to stick around is to invite them into your future. If you're into concerts, theater, or art exhibits — find a date in the fall months to attend your favorite events. For some of those events, invest in an extra ticket and invite your fling to accompany you. That is a great way to ease into becoming a bit more than bed buddies.
Another way to keep your relationship lasting is to keep things exciting. You've likely met your fling on vacation, on a cruise ship, at the beach, or at some party — likely nowhere near your home. If you keep the adventures going, even after the temperature has dropped in autumn, you're more likely to keep your summer fun going and your summer fling around.
Host a party together
Marie Forleo, author of "Make Every Man Want You: How to Be So Irresistible You'll Barely Keep From Dating Yourself!" wrote that a great way to turn a fling into the real deal is to plan a fall party together. "This not only positions you as the center of social activity, which is super attractive, but it gets a date in your datebook to spend time together beyond Labor Day," wrote Forleo. This idea is brilliant, and you'll have so many people asking if the two of you are a couple; this will you get your partner really thinking about the idea, and this event may end up serving as the "coming out party" for your relationship.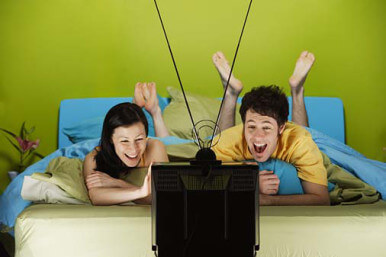 Start acting like a real girlfriend or boyfriend
If you and your fling are big on playing games and aren't even exclusive, try acting out the way that you really feel. Stop sleeping around, be a shoulder to lean on, listen up, be a friend. If you act this way, the transition from sharing a bed to sharing feelings and beyond can be go smoothly. If your fling knows that you're concerned with more than just shacking up, you are on their radar as soon as they're ready for more than just sharing a bed on the weekends.
Speak up
If these subtle ways of manipulating your fling to making you their one and only don't work — then be honest. At some point, you're going to have to be forward about what you want in your relationship whether that's saying farewell at the end of the summer or telling your summer fling that you'd like to stay together in the fall. Telling your casual relationship that you'd like to take it the next level isn't the scariest thing in the world. Chances are that they've thought about it, and if you're feeling ready for the challenge, your partner likely has mutual feelings. Be open about what you want and your expectations for the next step in the relationship.
Images by someecards.com and collegecandy.com.