The votes are in and President Obama is here to stay for another four years. Whether you're happy with this year's election or not, you can't deny that the Obamas have some serious style.
The First Lady pulled a Kate Middleton at the President's victory speech Tuesday night and wore an A-line Michael Kors dress – the same one she wore at a Medal of Honor ceremony in 2010. Maybe your husband winning re-election to be President of the United States is a pretty good reason to get a new dress but the effort to be thrifty is much appreciated, as is her promotion of American designers.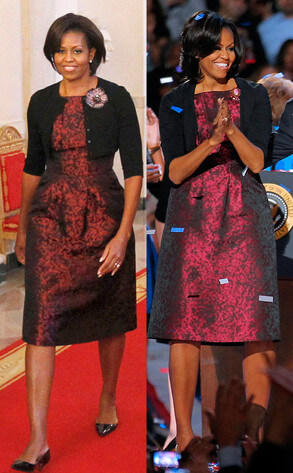 The Obama daughters Sasha and Malia were not far behind. It was the night of A-line dresses on the Chicago stage. Once you get over the shock of how much the Obama girls have grown up in the past two years, it's time to celebrate how much of a style icon they have become. Anna Wintour at Vogue must be planning a spread with them as we speak.
14-year-old Malia's skirt matched with President Obama's tie – classic family portrait move. What made her ensemble look particularly stylish was the bright pink belt. Sasha was also all about the bold statements with a green patterned skirt. The bow on her blouse was a quirky and youthful touch. Watch out Mr. President, you're about to be upstaged.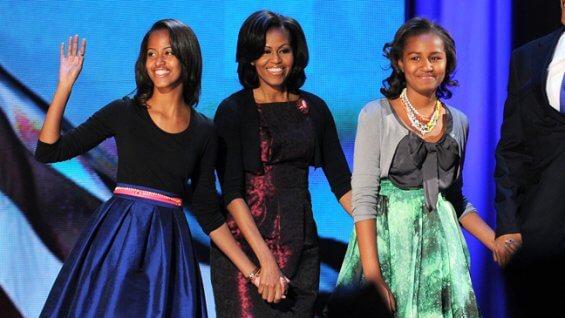 The First family wasn't the only one celebrating a fashionable victory. Senator Claire McCaskill's daughters caused a huge stir in the fashion world after her mom legitimately defeated Todd Akin in Missouri.
Looking at this list, it's safe to say that winning an election isn't just about what you say, but what you wear. We live in the age of trendsetting policy makers. To those who are thinking about running in 2016, they better suit up!
Image: Wikimedia