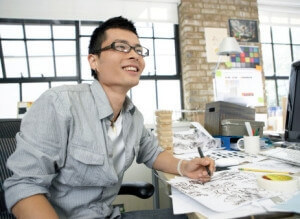 Don't Knock An Arts Degree!
|
By Huffington Post Staff, Photo by Huffington Post
Are you a fine arts major? Theater? Dance? Don't worry! A recent survey showed that 57% of 13,581 arts graduates have worked as professional artists at some point in their lives, with 97% holding jobs. Check out more from the
Huffington Post
.