You slaved for hours on your website. You blog more often than Doogie Howser. Your site runneth over with insider expertise. Yet, your audience isn't clicking on your content. Could it be that you've overlooked the most strategic part of your content promotion?
That's right, your headline.
Discover my 5 secrets on how to write a headline that gives you FOMO
Your audience does judge a book by its cover. A headline must create a feeling of FOMO; in other words your audience must feel that they are missing out if they don't click through to read your content.
How do you elicit this feeling? Watch on!
Takeaways on how to write a headline that gives your audience FOMO
1. Share the value in your headline.
Be clear, honest and communicate exactly what it is you are offering.
2. Second person POV
Your audience wants to know that this article is for them. If you're offering exceptional content for your audience, use the word "you" in your headline.
3. Numbers, numbers, numbers.
When in doubt go with the power of 10. Out of 8,000 articles on College Magazine, 95% our top performing articles feature the number 10.
4. Get tangible
Let your audience know that they're about to get clear, actionable advice by using "reasons" and "ideas" versus "things" and "tips."
5. Be relatable
Speak your audience's language and reference their favorite media, foods, sayings. Are they binging Parks and Rec, ordering Uber eats and saying things like "Treat yo self"? Speak to them like the insider that you are.
You got this far, and I hope you are hungry to learn more! You have the keys to writing headlines that convert, now let's complete your entire article's promotional packaging.
What's in the package? MORE FOMO headline strategies, tactics on introductions that capture your audience immediately, how to choose a main image, and the equation for a meta description that actually converts.
Take your content promotion to FOMO levels with my FREE Masterclass.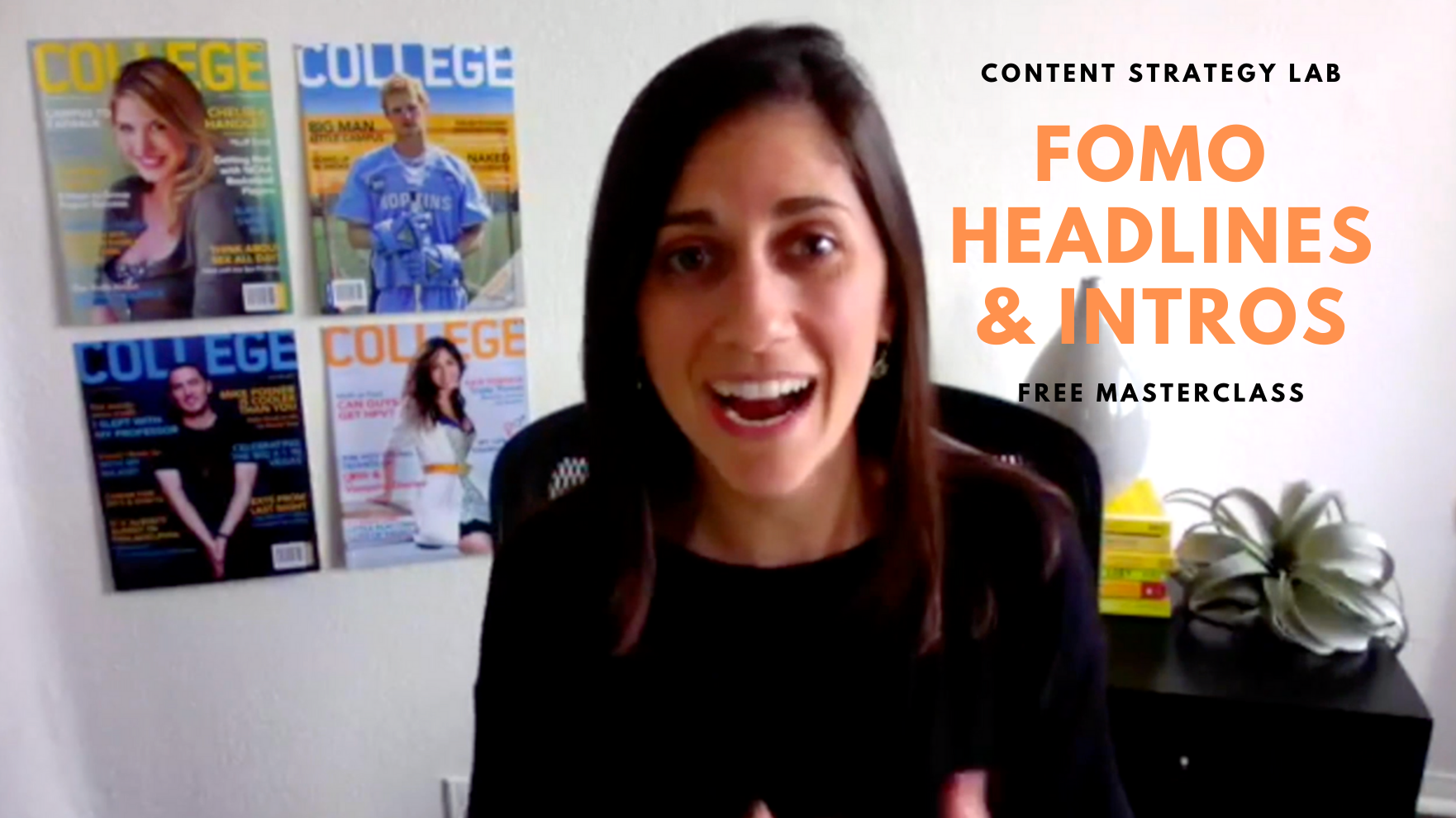 What are you doing here? Sign up for my FREE masterclass today before its too late!