FREE MASTER CLASS
How to write headlines and intros that give readers FOMO
Learn how to market your article to captivate your readers' interest and make them want to click to your article.
Sign up to get my email with access to the master class today!
In This Master Class, You Will Learn…
#1
How to create headlines that invite readers in
Your headline is a potential reader's first impression of your article. If you bore them, they won't want to click through. First you'll get clued in to our proven headline tactics that pique readers' interest.
#2
Learn to write creative introductions that hook your readers instantly 
Do your intro paragraphs even say anything? Your intro determines whether or not a reader decides to finish your article—so you'd better make sure it adds value to the article itself.
#3
How to package your article to make readers feel FOMO
Would you rather open a boring, cardboard box or a perfectly wrapped box with a red bow on top? Your article is a gift, and you'll learn how to pack it like one.
#4
What it takes to call your readers to take action
Hello, is anyone out there listening? Make it so clear to your readers what they're going to read in your article.
#5
How to pick featured images that fit your article
Stock images of objects are so boring. Featured images set the tone for your article. We'll teach you how to choose wisely.
This is a Must-Attend if…

+ You want to think like a Modern Journalist
, on the pulse of what works in digital journalism today.
+
You are tired of
working hard
on your articles… for no one to read them.
+
You want your average time spent on page and

page views to increase

, and your bounce rate to decrease.
+
You want to learn the

marketing skills

behind writing articles.
WHAT COLLEGE MAGAZINE ALUMNI SAY
Emily Johnson
Rowman & Littlefield Publishing Group
"Being a writer at CM helped me incorporate my voice into all of my writing, not just personal pieces. Even if I'm writing about the science of grade curves, or the particulars of a university budget, you'll know it's me writing it, and that's amazing."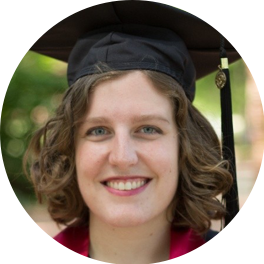 Alyson
My Virtual Vacations
"Clearly Amanda is an expert in the field. Worth every penny, her Content Strategy Lab taught me how to target my audience, grow my reach, and seriously up my writing game. I used the strategies I learned immediately on my blog, My Virtual Vacations, and they worked! The personalized attention flowed through each course and had me excited for the next."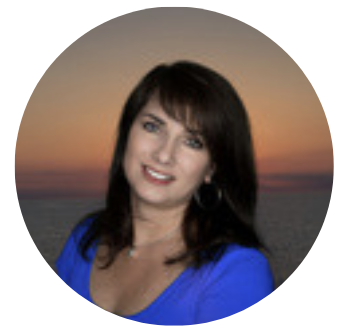 Dallas Simms
Arts & Letters Creative Co.
"Writing and editing for College Magazine has strengthened my eye for strong storytelling. I've learned that good storytelling is evident in many different formats: the image attached to the article, the headline, the introduction and the structure of the writing. If I can't resist the urge to click on an article and then find myself lost in the depths of the writing, wondering what's coming next as if I am the protagonist of the article, the author and editor have succeeded."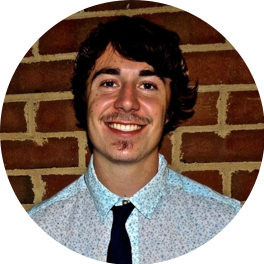 Erika Bell
Bleacher Report
"My time with CM has really shaped how I write. Before, I used to think that my writing was vivid enough, my voice was strong enough and my creativity was more than enough. But with the help of the CM team, I now know how far I can push myself and how much better I can be."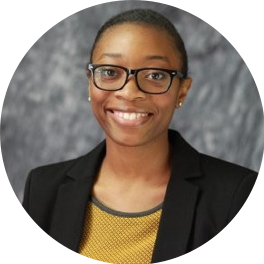 "I knew the basics of reporting—inverted pyramids, AP style and interviewing strategies—but upon my first assignment I realized that journalism isn't black and white. In the age of entertainment, it's vital to add creativity to every piece. I can't thank CM enough for taking a dry student of journalism and turning me into an experienced, 21st-century writer."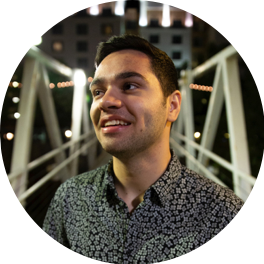 Brian Cognato
Corporation for National and Community Service
"It was at College Magazine that I learned how to write in a way that really reaches an audience —not papers, or essays, but stories—things that live and breathe and actually hold people's attention for a few minutes."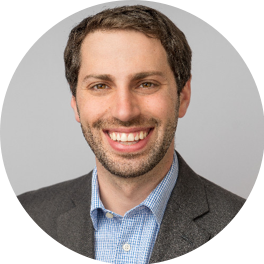 Ally Bartoszewicz
University of Notre Dame
"CM challenges me to find my voice in a new format of writing and learn the art of promoting my work. I'll admit this was all a bit intimidating at first, but the challenges have yielded so much invaluable growth I know will carry me closer to my dream writing career one day. Thank you CM!"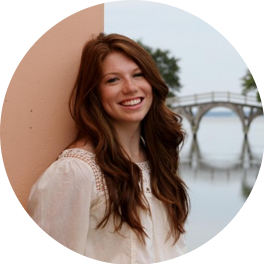 "I realized that everything I learned from CM was 100 percent applicable to any communications job… The team behind College Magazine understands that digital media is taking over and puts students at the forefront of all the innovative changes happening in the communications field."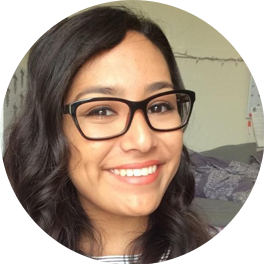 Dr. Vera Teller
College to Career Coach, Lecturer & Author
"I wish I knew the strategy on how to write articles and blogs that students read years ago. Amanda has crafted a unique course that is beautifully organized, clearly instructed, easily accessible, and packed with information that I'm able to use on my site VeraTeller. She knows how to write effective digital content using her content planning method. Amanda is passionate about the subject and eager to share her knowledge with others."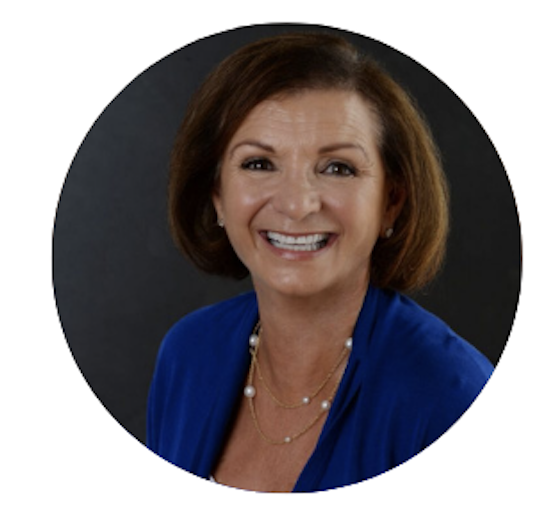 Meghan Gresk
Northwestern University
"I've definitely improved my 'show vs. tell.' I tend to use a lot of words to get to the point, but instead I've learned how to use the most effective words to paint a picture in a concise way that whether funny or moving, sticks with the reader. That includes getting rid of passive voice and linking verbs and using the strongest words possible to convey my story."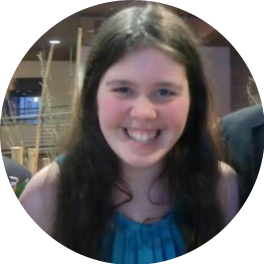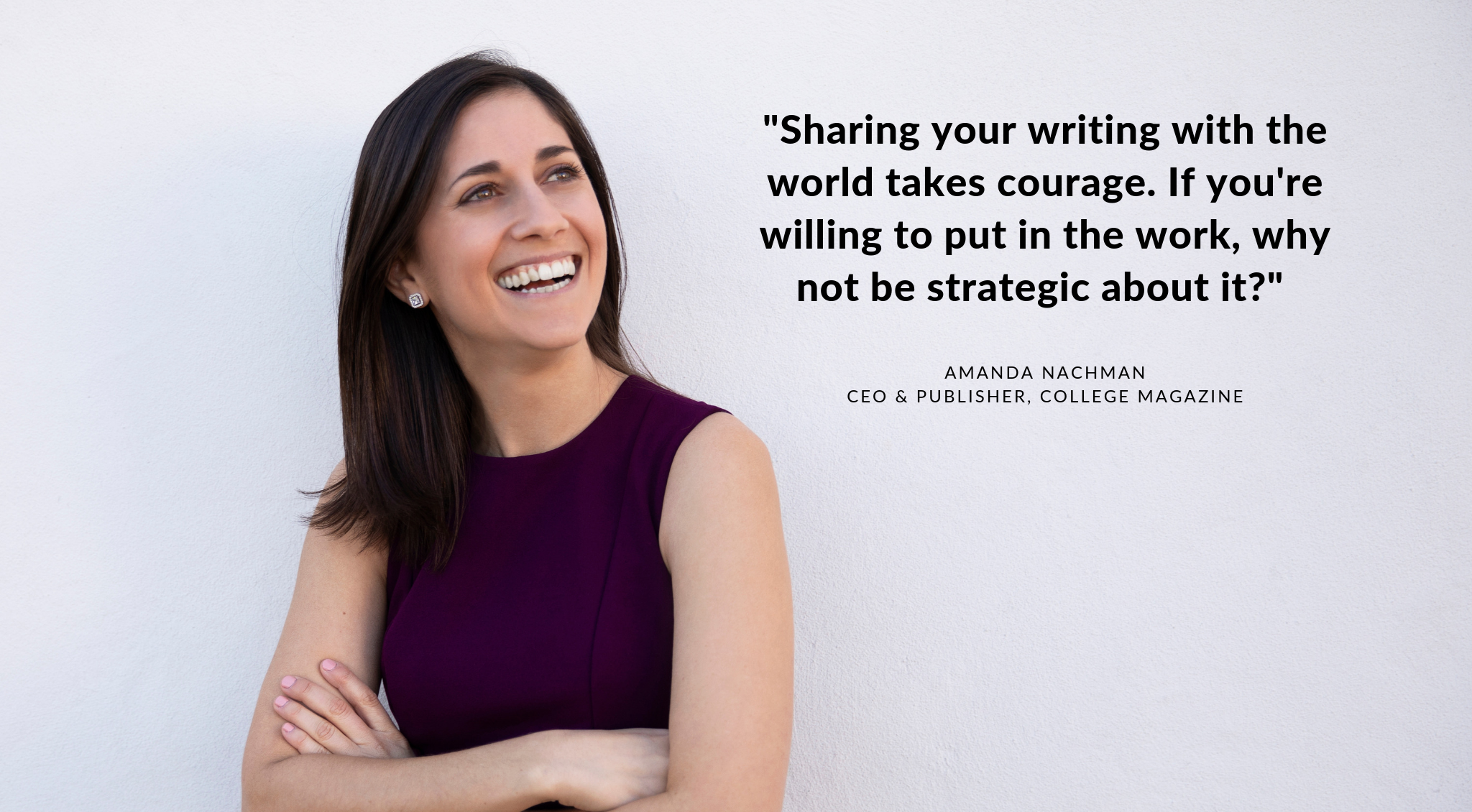 Access the FREE Masterclass today!