The Coachella Valley Music and Arts Festival wrapped up its second weekend of performances last Sunday. It's been running for 14 years now and a veritable hotspot for anyone looking to show off their fringe and listen to some "really chill music man, just enjoy some sweet vibes and ride a giant Ferris wheel while on acid." Well…maybe not the last part. But here's a quick recap of what you missed at Coachella 2013, and what we're all still talking about.
Dropkick Murphy's bassist-singer Ken Casey's remarks about the Boston Marathon bombings
After the band's set, they thanked the crowd for "showing so much support for the people of Boston," words that drew enormous cheers. After a week of extreme unpredictability and sadness, the Boston-based group was one of the only acts at Coachella to acknowledge the events that had transpired just a few days before. "We know people are here to party, and we don't want to rain on anyone's parade," Casey said. "It's nice, though, if even in a situation like this people can acknowledge the more serious elements of society and how fleeting life can be — how crazy life can be."
Daft Punk's preview of their new single, "Get Lucky"
Okay, so the whole song is out now (and dear lord in heaven is it delicious), but before it was out for the entire world to hear, Daft Punk teased the crowd with the longest sample heard yet. The track features Pharell Williams and Nile Rogers and can be heard on Daft Punk's upcoming album "Random Access Memories."
The Ruth's Chris Steakhouse food tent
Yeah, you read that right. Among other vendors, the upscale eatery had its own booth at the music festival. While I enjoy a bloody rib-eye as much as the next concert-goer, I can't really find eating one while raging in desert temperatures all that appealing. But hey, it's Ruth's Chris and they can do what they want.
R. Kelly's surprise appearance with Phoenix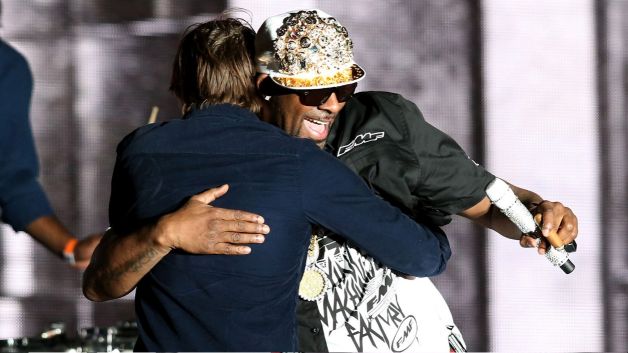 Rumors flew that the R&B legend would stop by the concert, but tall tales at concerts fly even faster than around 30 Rockefeller Place when Kenneth is having a party. Happily, this rumor turned out to be true and first-weekend attendees were treated to a special performance (though they would later be disappointed by the no-show of Daft Punk at the same set during weekend two).
Every other person's ridiculous outfit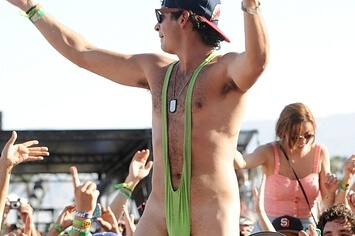 I have nothing to say about this because Buzzfeed already said everything perfect that could ever be said complete with pictures. Suffice it to say, you will probably be embarrassed for some of these people.