Rowan University- Glassboro, New Jersey
The Vibe
Diverse suburban party school
What it Feels Like to Go Here
Rowan's small campus yet diverse student population makes a welcoming, close-knit community. The lively party scene causes weekends to go by too fast and the strong Greek Life presence serves as a great way for students to mingle. The variety of different clubs, intramurals and other extracurriculars maintain an active student body where making new friends doesn't stop after freshman year. The campus's continuous expansion in recent years aids growth to help students reach their fullest potential before sending them off into their professions. The Southern New Jersey university, located in the Philadelphia metropolitan area, offers a great nightlife for students as well as opportunities for internships with endless career possibilities nearby.
Students love to rep their school spirit here! You will often find many students wearing Rowan t-shirts and hoodies, especially in the days leading up to a big football game. Students tend to purchase Rowan University hats, sock, scarves and other accessories at the university's bookstore. The campus holds anticipated events and traditions that students look forward yearly, such as homecoming weekend, Rowan After Hours (RAH) and RoGLow. Rowan After Hours Rowan After Hours provides late-night opportunities for students to get active in campus life by encouraging inclusivity and safety to create a welcoming environment. They provide game consoles such as PlayStation 4, Wii U and Nintendo Switch.
They also offer billiards tables and a shuffleboard table so students can play games and socialize. RAH takes place every Thursday, Friday, and Saturday night from 9:00 PM to 1:00 AM in the Student Center. Rowan University's annual paint party known as RoGlow includes high energy music, dancing and paint to create an experience like no other. The event takes place in a big right outside in Technology Park. You must buy tickets in order to attend though.
Awesome Alumni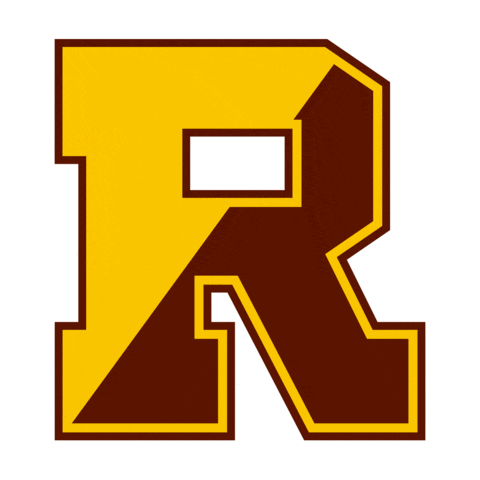 Successful alumni serve as a clear tell to an exceptional university. These alumni then go on to help current students succeed in their future career. Robert Hegyes graduated with a bachelor's degree in speech, theater and dance from Rowan University (formally Glassboro State College.) Hegyes played Juan Epstein on the 1970s sitcom Welcome Back, Kotter. He also portrayed detective Manny Esposito in Cagney and Lacey. He is outlived by his cousin, rock musician Jon Bon Jovi.
Fitness trainer Shaun "T" Thompson earned a bachelor's degree in exercise science at Rowan University. He minored in theater and dance and part of the Alpha Phi Alpha fraternity during his time at Rowan. Best known for his at home fitness programs, Thompson now competes in bodybuilding competitions.
Professional bass fisherman Michael Iaconelli earned summa cum laude with a bachelor's degree in advertising and public Relations from Rowan University. He went on to achieve the longest active streak of Bassmaster Classic qualifications with 17 consecutive appearances, including the 2017 Major League Fishing Summit Cup Champion, 2003 Bassmaster Classic champion, as well as the 2006 Toyota Tundra Angler of the Year.
Democratic politician Troy Singleton graduated with Bachelor of Arts in business management at Rowan University. He began to represent the 7th Legislative District in the New Jersey Senate on January 9, 2018. Singleton served in the New Jersey General Assembly from November 21, 2011 until he took office in the state senate.
Investor and author Ric Edelman majored in Communications at Rowan University under its former name Glassboro State College. He founded Edelman Financial Services, authored personal finance books, and hosted a weekly personal finance talk radio show called The Ric Edelman Show. Edelman also hosted the public television show The Truth About Money with Ric Edelman.
Where We Hang
Rowan's nightlife captures the interest of many prospective students. Rowan students may find themselves at The Village Pub or Landmark Americana Tap and Grill on a night out with friends. When not partying, students tend to go to Campbell Library or Barnes and Noble to do schoolwork and study. Students love watching their university football games at Richard Wackar Stadium. Located on Rowan Boulevard, Dawn to Dusk Café serves as a great place to grab a quick bite to eat in between classes. From their all-day breakfast to premium burgers, the establishment will satisfy any food craving. You never run out of places to go at Rowan University.
If you're looking to go off campus, plenty of nearby activities surround the university. Exit 4 Private Escape Rooms makes a great way to spend an afternoon. Students love that the establishment only offers private rooms, which means you will never need to share the experience with strangers, regardless of the number of participants in your group. Broadway Theater makes another great off campus activity for Rowan students right outside Glassboro. Watch a play with a group of friends and make a whole day out of it. Many students enjoy spending their weekends in Philadelphia, less than a thirty-minute drive from campus. The campus's lively location always keeps students socializing and busy with different things to do.
Q&A
1. How much are students partying?
"My friend group only parties every once and awhile, but there are a lot of Greek life parties that go on every weekend and sometimes during the week," Rowan University junior Ryan Gluchowski said.
2. What will you get in trouble for at your school?
"They give out parking tickets like it's what they live for. Always make sure to always double check where you park so you don't get in trouble," Rowan University junior Nathaniel Phillips said.
3. How is safe sex encouraged on campus?
"Safe sex is very encouraged on campus. The health care center gives out free condoms which makes safe sex easier for students practice," Rowan University junior Joseph Schein said.
4. What would you tell incoming freshman about your school?
"Try to be involved with activities or clubs at the school. It is the best way to make friends," Rowan University junior Danielle D'ascoli said.
5. What's something you wish you found out sooner about the university?
"I wish I knew more about the Rowan campus and the surrounding areas. I didn't know how much there is to do on and off campus at first," Rowan University junior Theodore Graves said.
5 Student Reviews
"My favorite part about Rowan is the atmosphere. I like to spend time outside behind Robinson or out and about on campus and Rowan Boulevard. Anywhere I've hung out always feels so chill. There's usually people everywhere, but it never makes you feel crowded," Rowan University junior Nathan Phillips said.
"There's a club for just about anybody which really helps you socialize. I did bowling my freshman year and made friends that I still have to this day. Rowan makes it really easy to get involved because of the different clubs and events they have on campus," Rowan University junior Ryan Gluchowski said.
"I love how there's so much to do on campus. It's one of those things where you don't have any plans for the weekend, but you know you'll end up doing something. Greek life seems to be a big deal, but you don't have to join them to go to the parties. If you want to be in a fraternity or sorority, that's great, but no one really feels like they're missing out if you don't. You can come as you are, everyone is so inviting," Rowan University junior Danielle D'ascoli said.
"It's a rather small campus with smaller class sizes. It might not be everyone's cup of tea, but for me it makes the university feel more like a community. It really helped me freshman year to see familiar faces at parties and in hallways," Rowan University junior Theodore Graves said.
"The university has been doing construction for the past few years. They've been expanding like crazy. Parking can sometimes be difficult, so hopefully the renovations will include helping future students with the parking situation. Student concerns have always been a top priority. I wonder what the campus will be like in say five years from now. The university is always working on something to improve the campus in some way," Rowan University junior Sean Carry said.
Top 3 Majors
Biology
Police and Criminal Science
Top 3 Most Popular Student Organizations
1. Rowan Television Network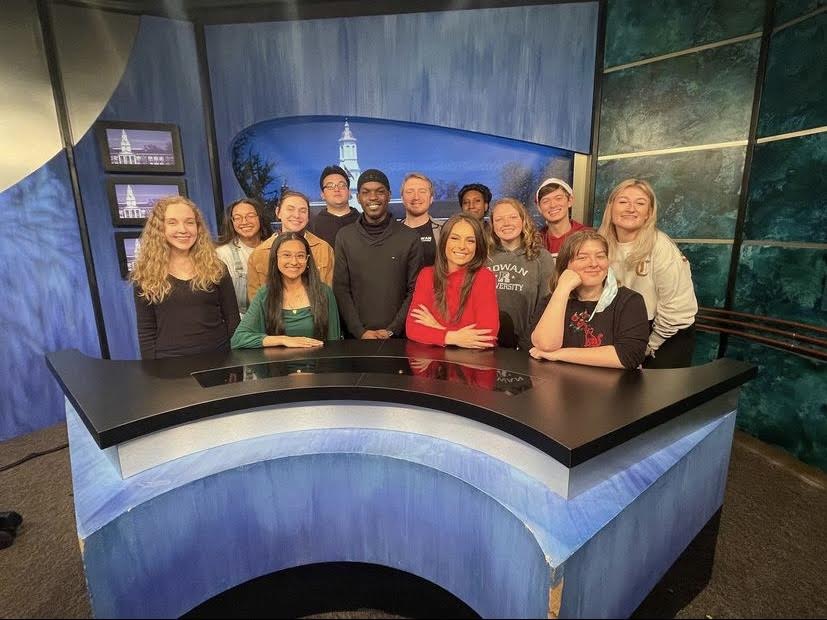 The student-run media production organization serves as an outlet for students to receive both university related and public news. Some of the topics covered include sports, entertainment and public interest programming. From talk shows, to professor interviews, to comedy sketches, Rowan Television Network (RTN) never runs out of segments to cover and keeps students both informed and entertained. It's a great way for TV/Film students to get some experience, as well as anyone who may want to step out of their comfort zone in front or behind a camera.
"It really helps students break out of their shell. You get to know everyone and even make lifelong friends from it. You watch yourself and everyone around you grow more comfortable with one another and with production in general," Rowan University junior Joseph Schein said.
Rowan Television Network does not require experience from its members, rather the organization aims to provide students with the experience needed that will help them later on in their future careers. Meetings take place every Tuesday at 9:30pm in King Auditorium Room 112, Bozorth Hall. The network airs on Channel 5 on-campus. It also provides a web stream world-wide so that family and friends can watch the network as well.
2. Student Government Association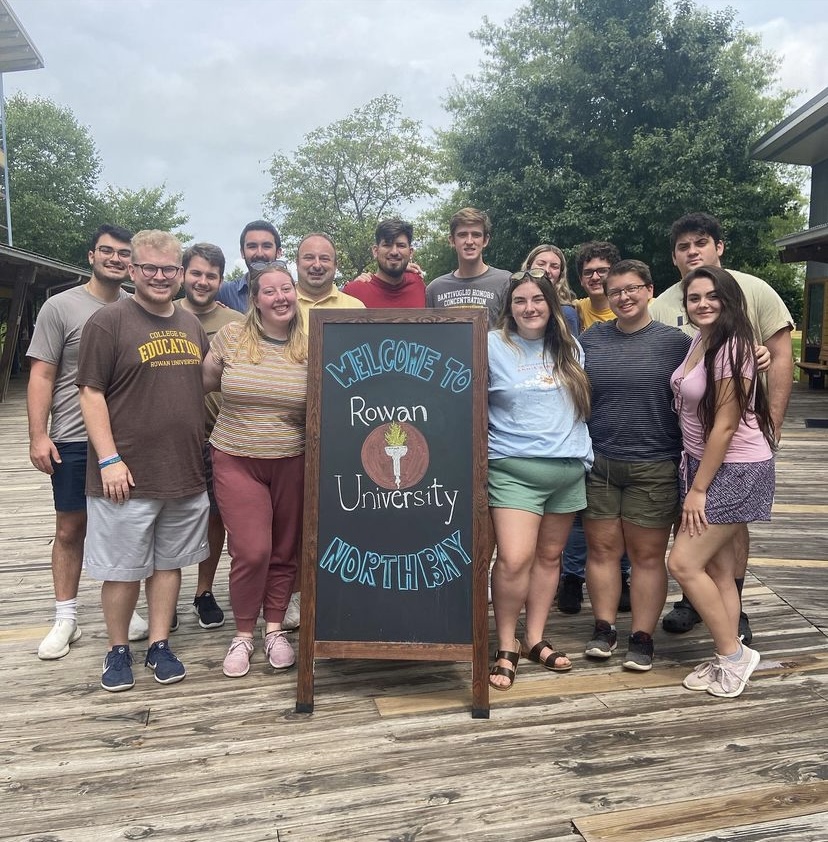 The organization acts as a voice for students. Rowan SGA helps create actively engaged students that participate in university events and the surrounding community. Members handle student affairs, campus events and uniting the Rowan community altogether. All students may attend Senate every other Monday night and join Student Government Association (SGA) committees. It serves as a great way for students who look to take leadership in their future careers, as well as those looking to get more involved in campusactivities.
"The Student Government Association plays a big part in why there are so many different clubs on campus. We're such a diverse community and SGA never overlooks the different interests that students have," Rowan University junior Theodore Graves says.
The Student Government Association holds elections for the executive board, senator, and commission every March and April. Freshman elections, however, take place in the fall. All students must maintain a GPA of 2.5 in order to run for office. The Student Government Association aims to ensure their members stay on top of their academics and extracurriculars while representing Rowan University's student body.
3. Tennis Club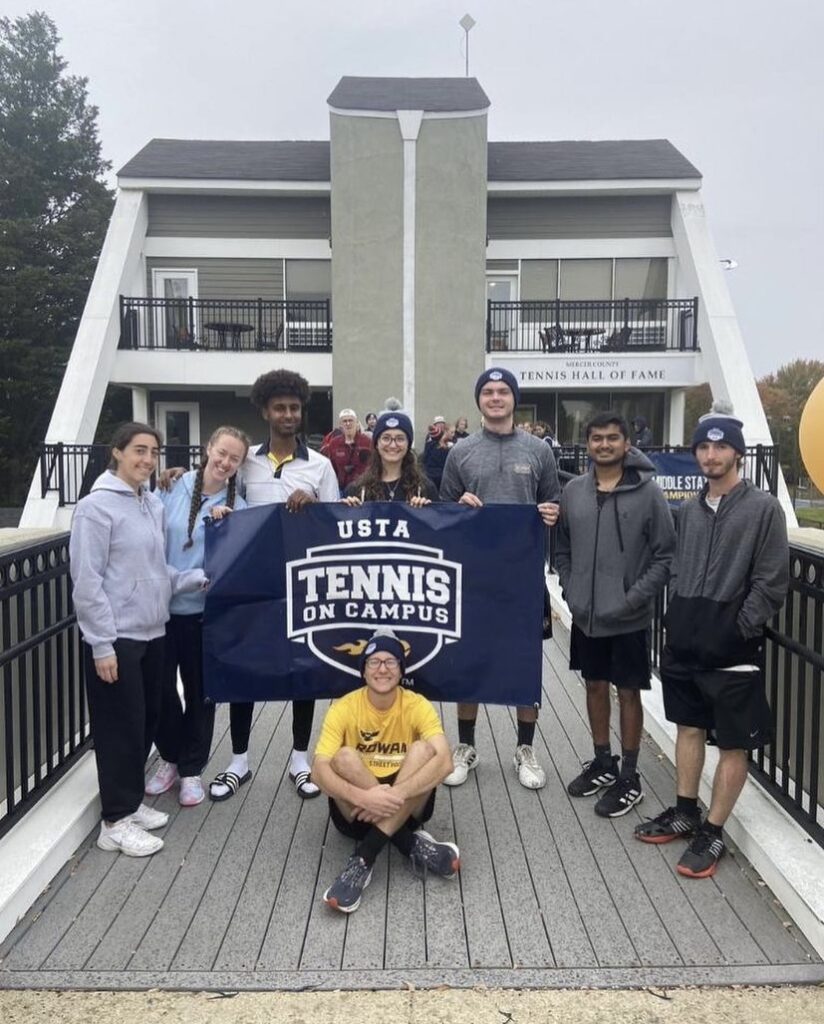 The co-ed sports club provides students with different ways to make new friends. It offers the opportunity to spend time with fellow students outside of campus. The club season runs throughout the entire academic year, September to May. The team affiliates with the United States Tennis Association (USTA) and participates in numerous tournaments every semester. James G. Atkinson Park Memorial Park acts as the main practice location about five minutes from campus.
"Being a member of the tennis club makes you feel like you're a part of something. I love how you can still be involved in the club even if you don't have a lot of experience in the sport," Rowan University junior Danielle D'ascoli said.
The club earned several notable achievements since its creation in 2011. They received recognition as "Gold Bracket Champions" at Saint Joseph's University Spring Invitational in 2014. The team attended a USTA national tournament for the first time in 2015 at Tucson, Arizona. The program won Rowan University Sport Clubs' "Club of the Year" award that same year. Despite arising as a relatively new club, the hard work and effort members dedicate to the sport reflects in their achievements.
Getting In
Rowan's somewhat selective admissions process requires important information for prospective students to keep in mind before applying. Rowan admissions requires a high school transcript and GPA with college prep courses recommended. SAT and ACT scores may help in the admissions process, but they are not required in order to receive acceptance. The university provides several different extracurriculars to get involved in. Due to that, showing that you participate in sports and clubs in general presents you as a great fit for Rowan University.
The school serves as a leading research institution for green initiatives, so any experience in eco-friendly opportunities you may acquire will resonate with the university. Students feel the admissions process evaluated them individually as a real person, not just a set of numbers. Rowan's emphasis on diversity aims for all hardworking students to reach their full potential.
Stats
Location: Glassboro, New Jersey
Tuition & Fees: $15,700 / year Out-of-State Tuition $25,564 / year Average Housing Cost $8,820 / year Average Meal Plan Cost $4,784 / year Books & Supplies $1,120 / year
Total Cost on Campus: $25,160
Undergrads Enrolled: 15,119
Grads Enrolled: 3,933
Total Enrolled: 19,052
Acceptance percentage: 84%
Percent Admitted who Enroll: 22.43 %
Enrollment: 2,760
Percentage of Male Students: 53%
Percentage of Female Students: 47%
Percentage Receiving Financial Aid: 89%
Percentage Receiving Federal Grants: 33%
Percentage Receiving Federal Loans: 61%