Every morning on Mother's Day, one of my sisters would come in to wake us up, and we would give the typical I'm-just-going-to-lay-here-for-a-second speech. The next thing I knew, the smells of burnt toast (the way my mom likes it) with raspberry jam and strong coffee were in the air. We would march into my parents' room, and with one big gulp of her coffee, my mom woke up appreciative, tired and proud of our creations. My mom would say, "These are really one of a kind gifts!"
Websites can help you figure out what to buy for your mom based on her personality. But, there really is nothing like a homemade Mother's Day present. With a scrapbook, a professional photo of her children, and a locket with her grandson's baby pictures in hand, Lisa Geraghty said,
"Those types of gifts are always the best because they're so personal and actually took thought."
This will be the first Mother's Day that I am not home with my mom. But even though I can't make her breakfast in bed, I can postpone Mother's Day until after finals end. And I hope that these presents will help you bring back memories and keep your mom relaxed:
1.) Sporty Mom:
For an active mom,
pack a picnic and go for a long walk or a hike.
You'll get to spend the whole day together, something she'll love, and there will be no dishes for either of you to clean up.
Other Gift Ideas
: Tickets to a sporting event, gift certificate to exercise class, get her together with other sporty friends
2.) Eco Mom:
For a mom who's hands-on in the garden, a DIY herb garden could be just what she's looking for. Go to a store and buy a rectangular plastic or ceramic pot, some soil, some seeds or bulbs and there you have it!
Nothing says eating locally more than eating from your own herb garden.
Other Gift Ideas
: reusable water bottle/ coffee mug, monogrammed canvas bag, bring her to a
restaurant/market
that buys locally

3.) Achiever Mom:
For a mom who's always on the go,
help her relax with something from Lauren Conrad's blog, The Beauty Department: lemon salt scrub.
It calls for sea salt, olive oil and a lemon. How hard could that be? It is the perfect combination to revitalize winter skin. Getting a mason jar or other cute container would package this gift perfectly.
Other Gift Ideas: a gift card to a spa, a day planner, coffee mug
4.) Classic Mom: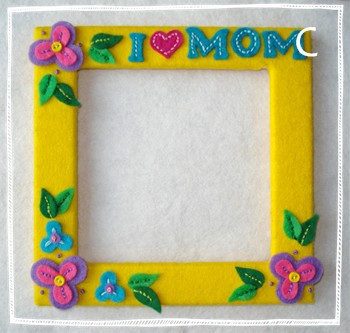 The perfect gift for a classic mom, like mine, is simple: a piece of art that you made, a scrapbook you put together or even a slideshow of her favorite photos.
A digital scrapbook with scans of photos from when you were young will make her memories unforgettable.
Something a bit more ambitious is turning VHS and cassette tapes from your childhood into DVDs.
Other Gift Ideas: scrapbook, a picture frame, basically anything that you can personalize

Hostess Mom:
The perfect gift for a woman who loves to entertain others?
A make-your-own entertainment book!
Put it in a binder with a decorative cover, add separators and space for a phone directory, make a recipe area, and include a gallery where she can add pictures of things she may want to recreate. By helping her create this scrapbook, she stays organized and you get a reference book to use for any of your future hostess duties.
Other Gift Ideas: check out Williams-Sonoma, Sur la Table, Crate and Barrel
Photo: at http://www.sidereel.com/posts/158911-news-modern-family-mother-s-day-season-2-episode-21-photos-