Whether it was a sharp tongue or a well-played revenge, these pop culture gems have some characters that really stuck it to their less than great partners that cheated on them. Although I must warn you, there may be some slight spoilers in plot lines here. Â Other than that maybe pick up a few pointers if you ever find yourself (heaven forbid) in these guys shoes.
Bring It On: "You're just not cheer captain material" (actually used air quotes.) Oh really Aaron? Aaron, the boyfriend of the cheer captain, Torrance, not only sold his girlfriend out, but also cheated on her. Let's just say he got the "full circle" treatment. We'll never forget Torrence's famous lines after she found a lingerie-clad hussie in Aaron's bed: "You're a great cheerleader, Aaron. It's just that maybe you're not boyfriend material. Buh bye!"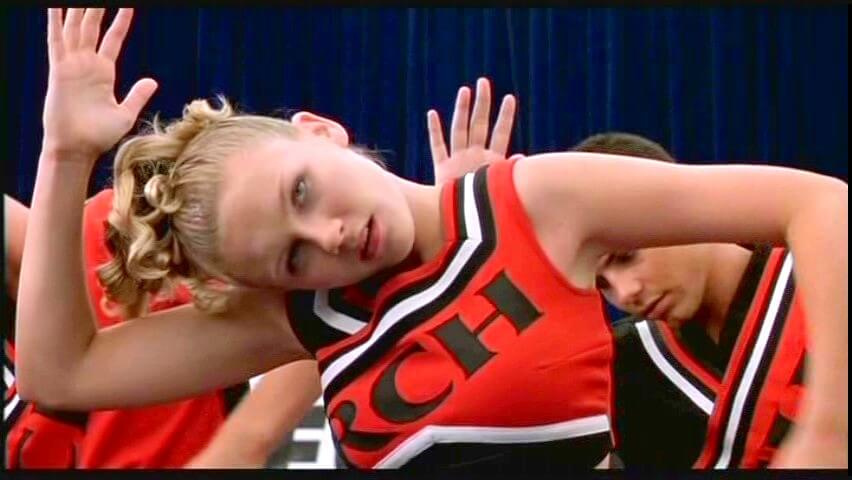 TrueBlood: I realize that it should be no surprise that vampires cheat. Cause' they live longer, and suck peoples blood anyways. However, we were really all rootin' for Jessica the vampire and Hoyt the good old mama's boy. Things didn't turn out so well for these guys. Jessica literally had an appetite for another guy, specifically Hoyt's best friend- Jason. She and Jason got their fill to leave Hoyt to pretty much put them on his shit-list. So much so, he wanted the memory of both of them wiped from his mind. Whoa. Oh, and it's done by the ex-girlfriend while the best friend watches. It's a Sci-Fi bitch slap.
The Newsroom: The main characters, Will MacAvoy and MacKenzie (Mac) McHale, are anchor and producer of a news program, and also former lovers. Their chemistry is the right mix of blissful banter between lovers but, their future progression will always be plagued by the fact that Mac shacked up with her ex while she was with Will in their past. Upon, figuring out that they'd be working together in the first episode, Will made sure to renegotiate his contract so he could fire Mac at the end of every week. The cost? A million dollars of his salary. Would you pay a million in order to fire your cheating ex at the end of every week? Ouch.
The Following: I'm not saying that if you cheat on your husband with the cop (Kevin Bacon ow ow!) that put him in jail for being a serial killer that a cult following will develop to put your life in constant turmoil. I'm just saying, it might not be worth fooling around until he gets the death sentence.
Legally Blonde: Not only does Elle get into Harvard Law and trump her ex, Warner's, academic record, but she happened to drop this line him….
Elle: Oh Warner, do you remember when we spent those four amazing hours in the hot tub together after winter formal?
Warner: Uhh, ye…no
Elle: Well this is so much better than that! Excuse me, I have some shopping to do.
Wow. Academic accomplishment trumping 4 hour fooling around…try harder next time Warner?
Photos from rottentomatoes.com and fox.com