With the general election taking place this Tuesday, we shall finally determine the next President of the United States. Will
Barack Obama
snag a second term or will Mitt Romney become the head of state and
exhibit his binder full of women
? If you've kept up with the presidential debates, you should be well aware that Romney likes PBS and loves Big Bird. However,
how would Romney feel about the political views of certain colleges?
Let's take a look at the top campuses in the nation that Romney would commend:
1) Grove City College – Grove City, PA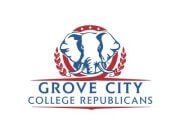 Founded on strong Christian values, Grove City College holds true to its
religious roots.
Consumers Digest Magazine even declared Grove City College as one of the "Top 100 College Values" in the country. Not to mention the school offers a unique Economics program. "Our economics department is one of the few schools teaching the Austrian School of Economics… [which]
promotes ultimate fiscal conservatism
," said Alex Welch, a senior at Grove City College. Romney would give a nod of approval toward this school for maintaining its religious values, providing an affordable education and teaching students how to repair the economy. "We are rather unanimous in believing that Romney is the right man for the right time," Welch said.
2) Brigham Young University – Provo, UT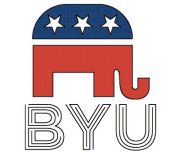 Romney is an alumnus of BYU, a private university both owned and operated by The Church of Jesus Christ of Latter-day Saints. As a Mormon himself, Romney could probably identify with BYU students. After all, the college's Honor Code, which was instated in 1949, emphasizes "being honest, living a chaste and virtuous life,
abstaining from alcohol and tobacco
, using clean language and following other values encompassed in the
doctrines of the Church of Jesus Christ.
" The BYU College Republicans regularly organize guest speaker series, screenings and discussions of the presidential debates.
3) Wheaton College – Wheaton, IL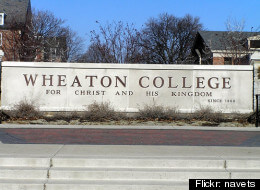 This Christian college integrates quality liberal arts education and faith. Wheaton College's own website states that it is "committed to being a community that
fearlessly pursues God's Truth
, invests in developing well-rounded students and prepares graduates to make a difference in the world." Romney would most likely praise this school for its devotion to Christian values and excellent academics. The Wheaton College Republicans spread political awareness around campus by hosting guest lecturer events and urging fellow peers to help campaign for local Republican U.S. Represenative Judy Biggert.
4) Hillsdale College – Hillsdale, MI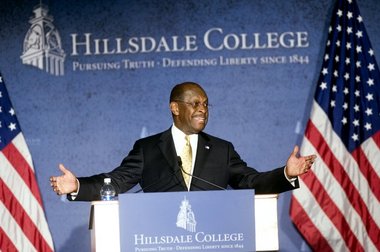 Young America's Foundation listed Hillsdale College as
one of the top conservative colleges in the country
and for good reason. Edmund Burke Fairfield, the second president of Hillsdale College who led the school from 1848 to 1869,
helped found the Republican Party
. To further instill the ideals of American conservatism, Hillsdale requires every enrolled student, no matter his or her major, to study the U.S. Constitution as a fundamental requirement. In 1985, Hillsdale ended its participation in all federal financial aid programs and then later in 2007 decided to be completely independent of taxpayer support. Romney would probably give Hillsdale two thumbs up!
5) Harding University – Searcy, AR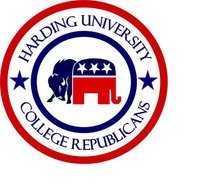 As a school that emphasizes its Christian principles, Harding University requires its students to study in Bible classes and attend daily chapel. The school's conservative political stance is maintained by Harding American Studies Institute's (ASI) lecturer program. Every academic year, ASI invites distinguished speakers
–
such as former U.S. President George W. Bush and Nobel Peace Prize winner Henry Kissinger
–
to address students. The Harding University College Republicans follow suit by hosting their own speaker series and supporting the Republican Party with shirts that read, "
Keep Calm and Vote On."
6) College of the Ozarks – Point Lookout, MO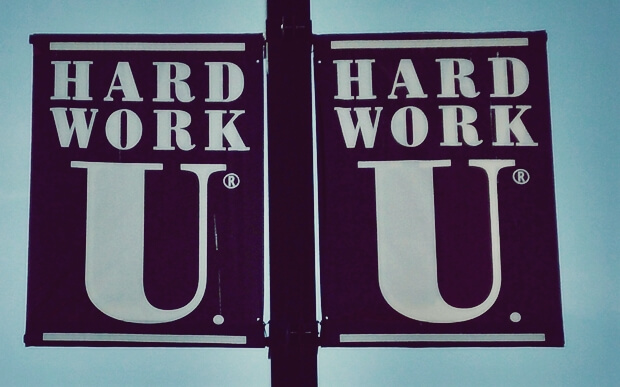 Referring to itself as "Hard Work U.," College of the Ozarks (CofO) is a Christian college that does not charge full-time students for tuition. Students pay off their education via a student work program requiring 15 hours of labor per week at a work station located on campus. As a result,
students graduate from this college without debt.
Taking into account Romney's disapproval of student loans, the GOP presidential candidate would consider CofO graduates exemplary models of how students should approach higher education.
7) Texas A&M University – College Station, TX
Designated as a research center with the land, sea and space grant, Texas A&M University has students working on projects funded by agencies such as the Office of Naval Research and NASA. Romney should feel very welcome here considering the number of students who promote him.
"Mitt Romney would be an incredible leader
and certainly a better option than the incumbent. His experience in business gives him a great perspective on how jobs are created and how we can get this sluggish economy moving again," said Texas A&M University freshman Brenton Cooper.
8) Liberty University – Lynchburg, VA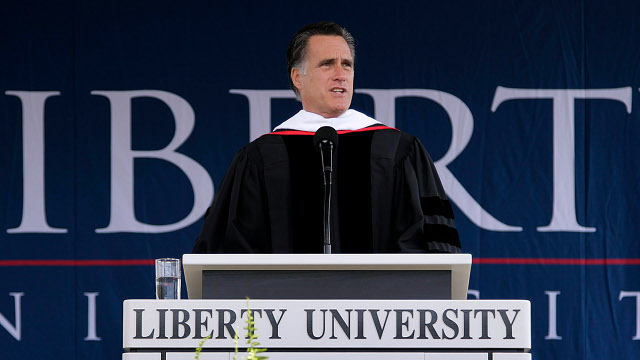 With over 12,000 residential students and over 80,000 more students enrolled via online classes, Liberty University is considered the largest Christian university in the world. In May,
Mitt Romney made an appearance
at Liberty University to deliver a commencement speech to the graduating class. Even Craig Romney, Mitt Romney's son, visited the campus in September to participate in a Q&A session with students from the Helm School of Government. Accordingly, the College Republicans at Liberty University have actively invested their time and effort to support Romney. Take it from Liberty University senior Paul Sapperstein: "The College Republicans on campus are actively phone banking, going door to door, and gearing up to have a massive turnout on the precinct on campus. Students here are excited to get Mitt Romney elected President!"
9) Baylor University – Waco, TX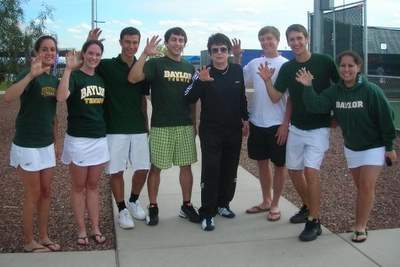 As the oldest Christian university in Texas, Baylor has had notable alumni such as Charles Barrow, a former Justice to the Texas Supreme Court, and Hallie Earle, the first female physician in the city of Waco to earn her license. BusinessWeek ranked Baylor's Hankamer School of Business in its list of "Top Undergraduate Business Schools." As someone who attended Harvard and consequently earned both a Juris Doctor and Master of Business Administration, Romney would approve of such an honorable school as Baylor.
"Walking around campus and talking to people, most support Romney,"
said Baylor University freshman Eric Ramsey. The Baylor College Republicans promote Romney by making shirts and holding weekly meetings featuring guest speakers.
10) Auburn University – Auburn, AL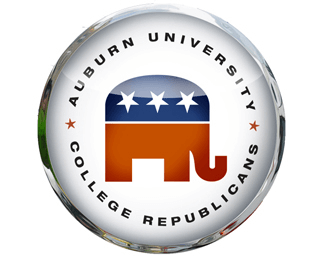 The Auburn Creed includes such statements as: "I believe in my Country, because it is a land of freedom and because it is my own home, and that I can best serve that country by 'doing justly, loving mercy, and walking humbly with my God.'" Auburn students are quite aware of their beliefs.
"There's a great presence of religious organizations on campus,"
said Mike Biller* a sophomore at Auburn. "The population is mostly wealthy White Anglo-Saxon Protestants." In terms of political activism and awareness, the Auburn College Republicans are on track by inviting guest lecturers to speak on campus, running voter registration drives and creating signs and shirts that endorse Romney.
*Name has been changed