Anyone seen the new live-action Little Mermaid trailer? Of course you did, because who didn't? Let's talk about it for a bit. Aside from the very realistic water, which I felt very pleased by because you never see a good underwater scene, but this one looked amazing— I think everyone spoke about their thoughts on Halle Bailey who was cast as everyone's favorite mermaid; Ariel. Unfortunately, not a conversation in the right direction.
Let's talk about this Disney remake, and why it will change so much for so many people.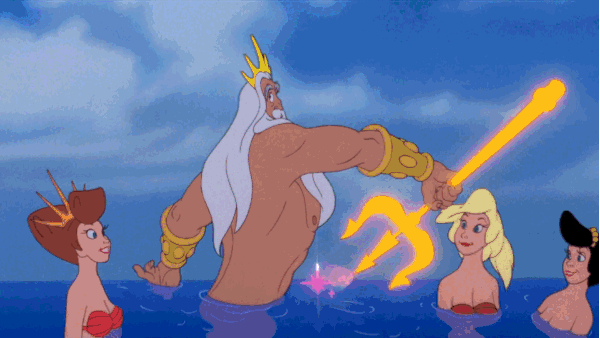 I want to preface this by saying that I identify as Lebanese-American. Aside from a very bad dye-job, I always possessed dark hair and eyes and I don't know if you noticed this, but most of the Disney princesses and almost all great female characters in storytelling, even outside of Disney, possess either blonde or red hair, blue or green eyes (and yes, hazel counts as green) and the whitest skin ever. Cinderella, Belle, Aurora, Snow White, Merida and before you talk to me about Jasmine, keep in mind that she never starred in her own movie. That movie belonged to Aladdin, and Jasmine kept as a mere prize for him to win. Ariel always worked a little differently, in my opinion, than most Disney princesses. Let me explain.
I always believed Ariel, like Cinderella, got a bad reputation as someone who needed a prince to save her. Someone who gave up everything she loved so that she could chase after a guy. Not to sound dramatic, but WRONG! Ariel, because everyone always forgets, loved the human world from the very beginning, long before she ever met Eric. Only after her father destroyed her entire collection, shut her down without listening to a word she said and essentially forced her to choose between these two worlds, did she try to escape to a place that she hoped would provide more for her than her own life did. I love Ariel as I always loved Cinderella, a woman who worked hard and stayed kind despite her troubles and got a happy ending because others recognized that kindness and hope in her.
So, surely you can imagine my hopes and apprehension when I heard that they decided to make a live-action film.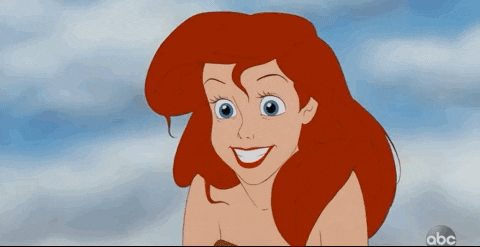 It felt like the same apprehension I got when they announced the new Percy Jackson show; some things felt too precious and sacred that I worried they wouldn't do it justice. Then I saw the casting. Look. We all read those books about these fierce fairy princesses with long "silvery-blonde" hair, or "aquamarine" eyes. I grew up to those fantasy Barbie movies, and as a kid I remember thinking that I wished I looked like that. I wished my complexion suited blonde hair, I wished I didn't possess a stigma that prevented me from wearing prescription colored-lenses, I wished I looked a lot different than I do.
If all my favorite Disney princesses and these medieval drawings of fair maidens and ladies of the court all looked like the same fair-haired person, then that meant that particular image looked more beautiful, right? Who wrote songs about girls with brown eyes, aside from Cody Simpson that one time? Bless him.
Now we have Halle Bailey who not only looks AMAZING as a mermaid —I absolutely love the small changes in Ariel's design, with the double fins and the scales and rustic-red hair— but she sings as beautifully as Ariel as well, which— hello? Kind of the point of the mermaid in the first place! She sings better than anyone else in the ocean, in case anyone forgot that point, too.
I feel the need to mention this because the big news going around about the new live-action Little Mermaid movie didn't come down to excitement about getting our first, big-scale movie about an underwater princess. Or how good the singing sounds. Or eagerness about the soundtrack because we got the guy who created Hamilton in that crew. No, in the end, it came down to complaints about Ariel's skin color. Why? She doesn't look like a doodle drawn in a studio.
No kidding, guys. All of us know we don't look like the classic Disney princesses. Imagine bringing in a Lebanese Cinderella, or a Native American Belle, or a Middle-Eastern Jasmine (which also didn't happen). Look at the way Aladdin transformed into a Bollywood musical, a culture that connects in little to no way to the original Middle Eastern. I mean… you know Indian and Middle Eastern don't qualify as the same thing, right? Imagine casting a Japanese Mulan and making the movie about Japanese culture, and you'll get it. I think that should prove more than anything that bringing in actresses who simply look like the cartoon doesn't automatically do the story justice. Not even close, actually.
Already, plenty of people talk about how much it means to them to see someone of color playing such an iconic, white character. Why? It means that those of us who felt like we couldn't cosplay as the heroic princesses or see ourselves in these grand fairytales before can now feel some hope.
We get Halle Bailey and already we see a shift.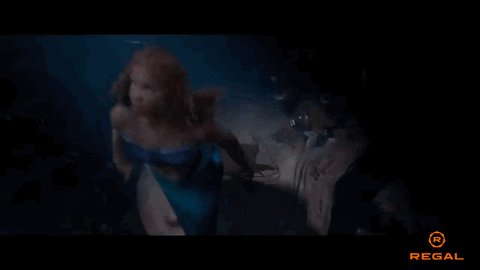 Look at Annabeth Chase in the new Disney Plus Percy Jackson show, played now by Leah Sava Jeffries and Grover played by Aryan Simhadri. Characters that meant the world to so many of us, now played by people who look like so many of us. I can't wait for the change to keep growing, and I can't wait to see Halle Bailey shine as everyone's favorite little mermaid. Oh, and it doesn't hurt that they got Lin-Manuel Miranda to work on the movie, too. Talk about the golden touch.