Brunch: quite possibly the best of all the meals, it combines the beauty and sophistication of going out to breakfast with the added bonus of not setting an alarm to wake up by 8 a.m. What's not to love? But BC students are on another level of brunch, and we've made a list of their favorite spots so you too can get your mimosa on like a Jesuit.
Johnny's Luncheonette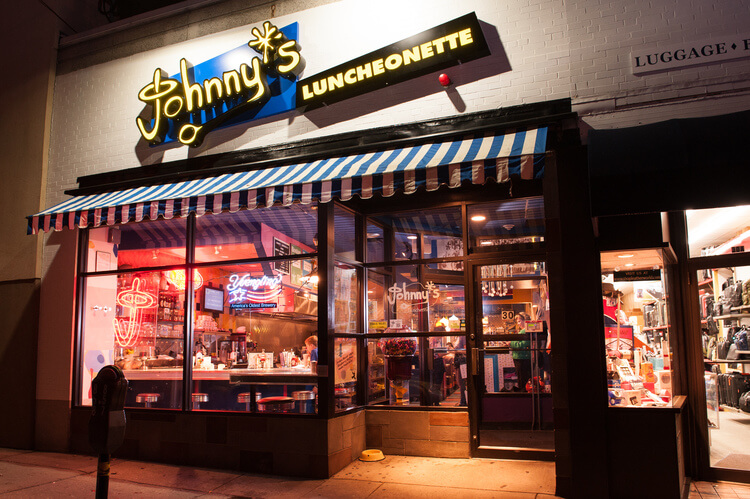 True diner lovers, this one's for you. Tragically such authentic joints are a rarity in Massachusetts; but luckily we have Johnny's so the hardest-core diner lovers can get their fix. (Think bright colors, vinyl booths, classic music and beautifully retro geometric patterns everywhere.) The menu includes a little something for everyone, so going with a group is a cheap way to make everyone happy. It's pretty fast-paced, though, so be ready to put your name down and wait as people swarm around you to get their food and free up a table.
Deluxe Station Diner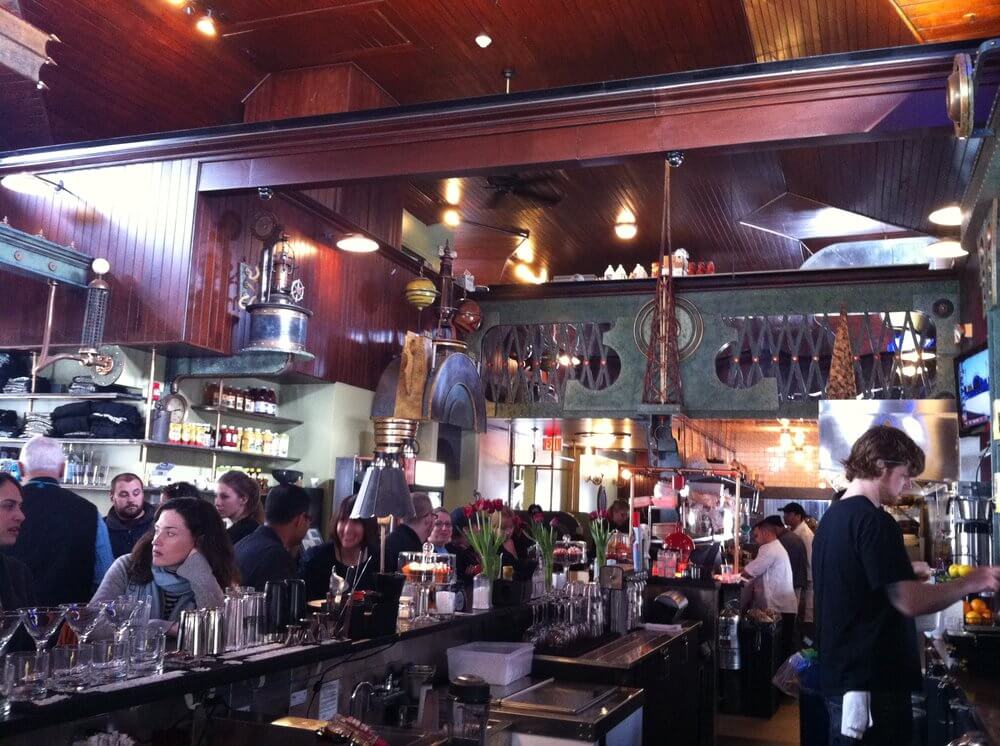 Deluxe Station diner is for the breakfast-loving hipster who loves options galore. Only about a mile away from campus, Deluxe Station diner is tucked away in Newton Centre but begging to be discovered. The vibe is steampunk but without the freaky steampunk attitude. Plus the coffee flows like there's no tomorrow. "Deluxe is a great place to grab bunch at BC! Especially for Newton kids, it's very accessible, just a quick walk from the law school. Their chocolate chip pancakes are to die for and they cook the bacon to perfection. The diner itself has a super cool atmosphere, but make sure you're willing to wait because its very popular," said junior Megan Vanderhooft.
Fuel America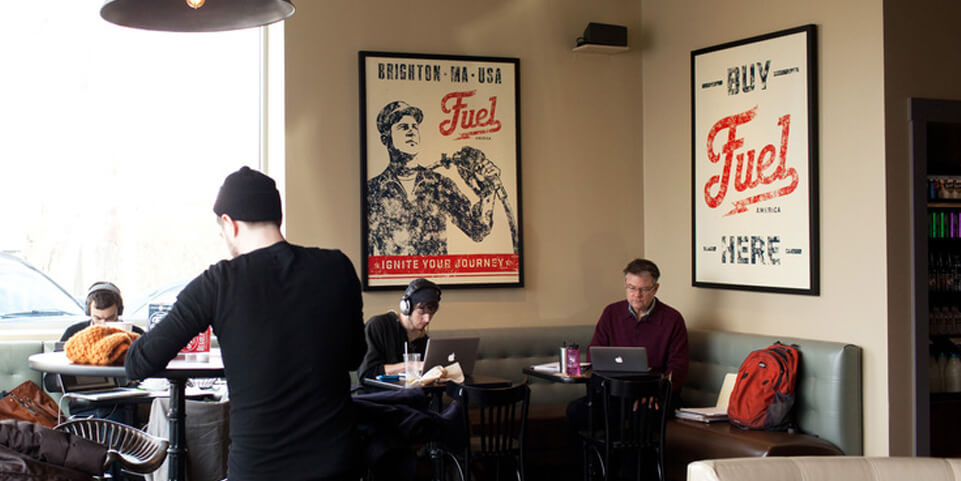 What BC student doesn't love Fuel? Right off of South street (just a short trip on the Comm Ave bus), Fuel America is the Starbucks that doesn't feel anything like a Starbucks—in a good way. Fuel is perfect for a quick breakfast nowhere near a dining hall or just a quick caffeination. The coffee is great and their baked goods and food go pretty perfectly with a nice Americano (Pro tip: go for the breakfast sandwiches and you won't be disappointed). Fuel is a great place to get some work done, or take a casual date to sit and flirt over a hot cup of Joe. Seats can be hard to get, but if you stand around long enough, you're guaranteed to get one in a matter of minutes. "I appreciate the fact that there's an abundance of seating, so if you're going to do work you can count on having somewhere to settle in," said sophomore Ella Jenak. "There's a huge variety of food and drinks, so you can really camp out there and enjoy lunch and a coffee. Also, pastries are 99 cents in the evening—does it get any better than that?! Keep in mind though, the coffee is really strong, so if intense coffee isn't your thing, you might want to opt for a drink with a lot of milk, or tea." It is called Fuel, after all.
Gaslight Boston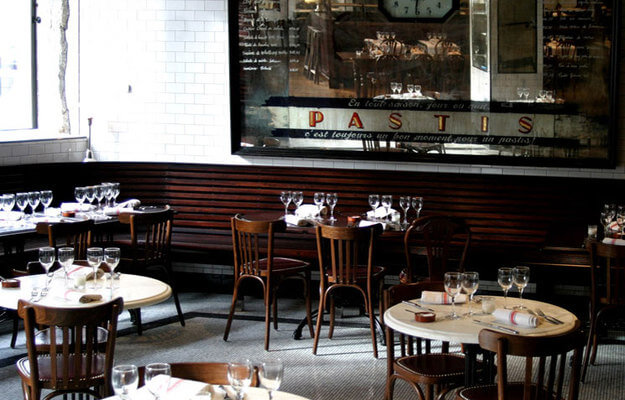 Now that we're warmed up here, it's time for the heavy-hitters. Gaslight Boston is only for the most dedicated of brunch-goers. If you're sick of the local fare and looking to make a day of a breakfast excursion, Gaslight is for you. It's a little hard to get to—take a Green line train to a Silver line bus and then you still have a little bit of walking—but it's absolutely worth the trip if you're looking to hang out in a great (and cheap!) restaurant with a cool, young vibe. Or, of course, if French food is your jam. Gaslight is great for wowing a date with your savvy city knowledge and, if you have a decent French accent, your menu-reading talents as well.
Aquitaine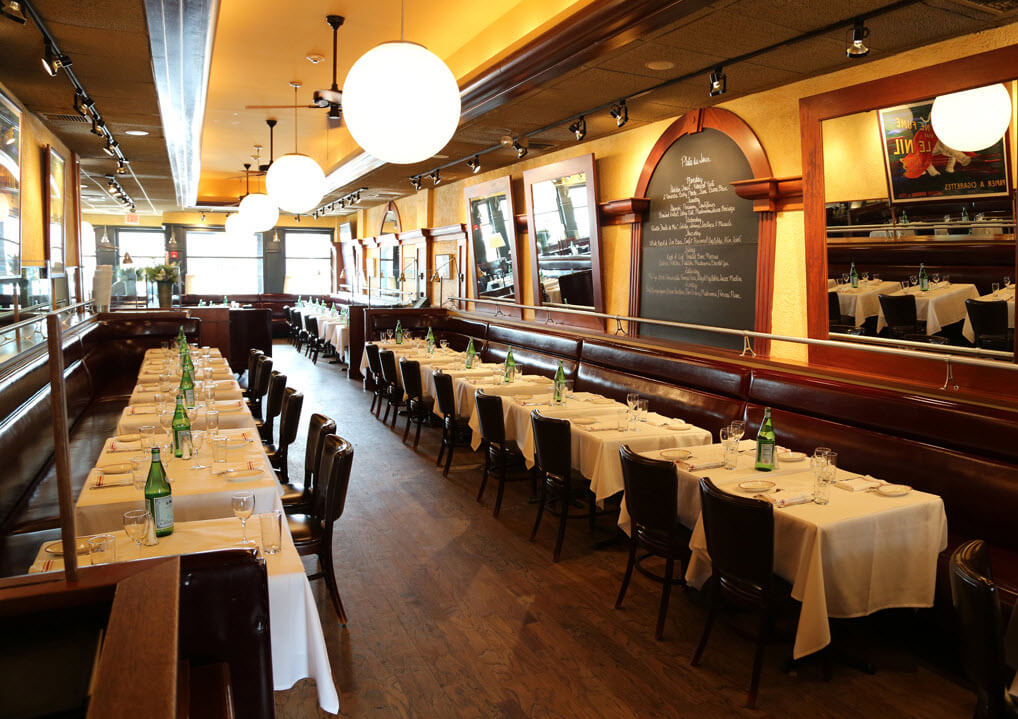 If this list is a gradual approach to brunching the right way, Aquitaine Chestnut Hill takes the cake as #brunchgoals: this one's for those looking to splurge on one fantastic, fancy brunch. It's not terribly cheap (welcome to Chestnut Hill), but the meals are delicious and the ambiance will have you willing to pay. That's right: it's fancy enough to require the word "ambiance," not just "vibe." Aquitaine especially shines when it comes to special occasions or brunch out with family looking for a good restaurant that's also convenient to campus. "The food is excellent, if a little expensive for the college student's budget. But if you're looking to treat yourself to some good food and atmosphere, it's great," said sophomore Olivia Bono. My recommendation? Go for the Eggs Benny.
BC brunches calls for a cute tank.