Every summer in June, there is a four-day party on a 700-acre farm under the blazing Tennessee sun that is a "real good time." In Cajun French, a dialect spoken and rooted in the rich musical tradition of Louisiana, "real good time" is translated as "bonnaroo."
Ever since the inaugural festival in 2002, we all now know why this name was chosen for one of the largest and most diverse annual music events in the United States. With this year's lineup ranging from rap artists like Wu-Tang Clan and Nas, to classic rock acts like Paul McCartney and Tom Petty & The Heartbreakers, it's no surprise that this eclectic mix of genres draws anywhere from 70,000 to 90,000 attendees each June.
But for those of you who are migrating to Bonnaroo on June 13 or are new to the whole campout, road tripping, exhausting, and drippy-hippy festival scene, there are some things you should know and prepare for ahead of time in order to make an amazing experience out of this four-day festival of sounds in Manchester, Tennessee.
The first and foremost thing to remember is that there's only one rule: there are no rules.
"People literally walked around completely naked because it's a whole different world out there,"
said Alexia Actisdano, a Bonnaroo 2012 attendant and junior at James Madison University. "Rules and the real world don't seem to exist so people let themselves go and the best part is its totally acceptable."
cracked.com

While a seemingly lawless farm with around 80,000 people (clothed and naked) on it for four days may sound terrifying, the enriching music atmosphere promotes positive vibes and friendliness among the thousands of strangers who all came for one thing: a good time.
As for the infamously unbearable weather, water stations are located all over the festival grounds, and it's obvious to hydrate as much as possible. Half of the battle is focusing on having fun rather than the sun beating you directly into the ground from right above you.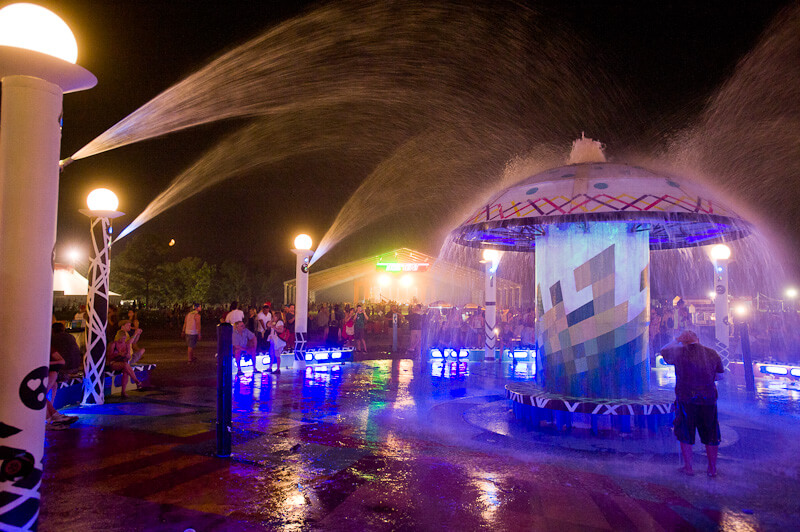 bonnaroo.com

"The campsites definitely could get brutal," Actisdano said. "The weather wasn't pleasant [in 2012] but after a few hours you're just used to it."
Oh yeah, and the bathrooms overall are terrible. Did I say bathroom? I meant port-a-potties.
"The lines there were pretty much a nightmare unless you were lucky enough to get to them after they had been cleaned!" she added.
Check out this video to get a taste for what the festival's all about (directed by Jay Sansone and featured on Bonnaroo's official website):