As all 50 states engaged in their right to assemble and protest following the murder of George Floyd, many citizens took to the streets to show support for the Black Lives Matter movement. The goal involved spreading awareness of rampant police brutality towards Black Americans, encourage everyone to become educated racial issues and demand politicians to take action towards police reform.
Just this year, the U.S. mourns the loss of Breonna Taylor, Ahmaud Arbery and countless other innocent Black lives killed by police officers.
The Video That Outraged the World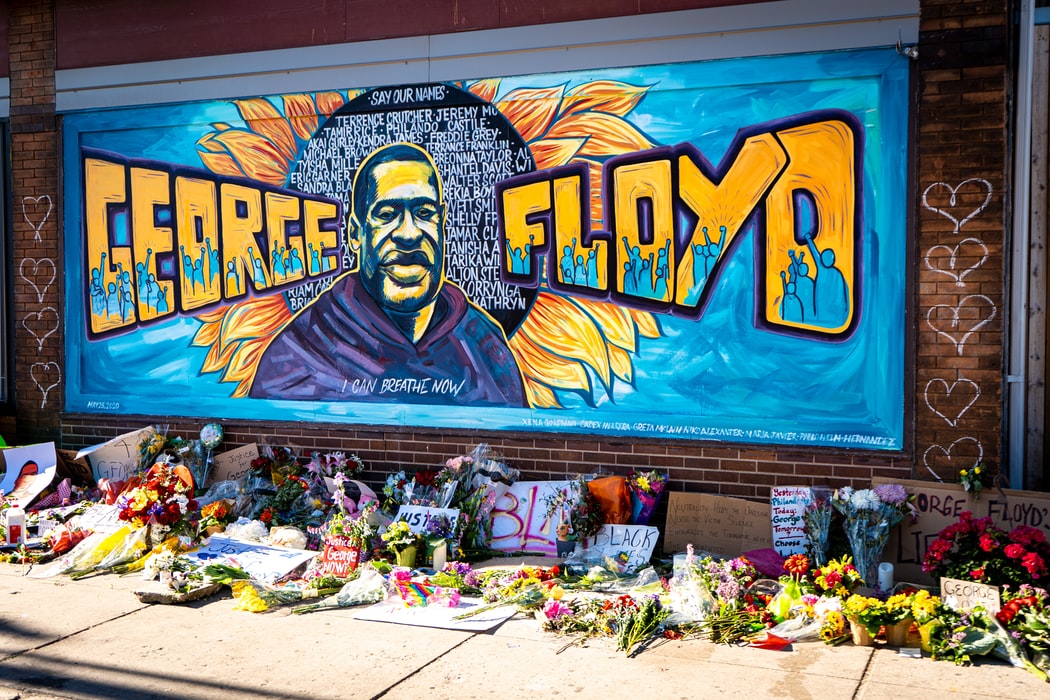 Protests began in Minneapolis after footage of George Floyd's arrest and murder spread all over the internet. On May 25th, Floyd was being arrested for using a counterfeit twenty-dollar bill to buy cigarettes. In the video, which you can watch here, officer Derek Chauvin of the Minneapolis Police Department can be seen holding Floyd to the ground with his knee on his neck for eight minutes and 46 seconds. In that time, Floyd repeatedly screamed the words, "I can't breathe," until he stopped breathing. Paramedics came and hoisted Floyd onto a stretcher, but he died before they arrived on the scene.
Three other officers, J.A. Keung, Thomas Lane and Tou Thoa, can be seen in the video standing by as the people filming become outraged and urge Chauven to get his knee off Floyd's neck. Chauven now faces a 2nd-degree murder charge, but this occurred only after the protests and petitions began to circulate. The other three officers have been charged with aiding and abetting. Protesters demand justice for George Floyd and hope to incite change in the treatment of Black Americans by law enforcement and other areas of power.
Protests Across the Nation and Across the Globe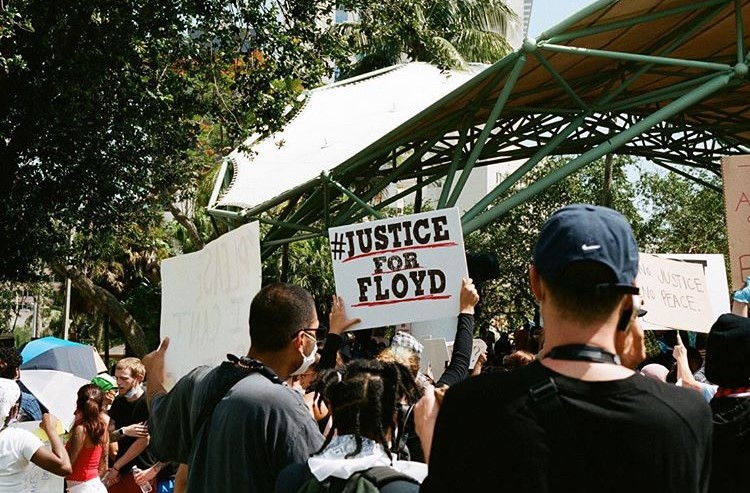 Other countries came together to share in the outrage soon after the video circulated across various social media platforms. In over 50 countries on every continent besides Antarctica: from Japan to Kenya to France, people everywhere showed their support for the Black Lives Matter movement. George Floyd's death was heard around the world and the fight is far from over.
Fort Lauderdale, Florida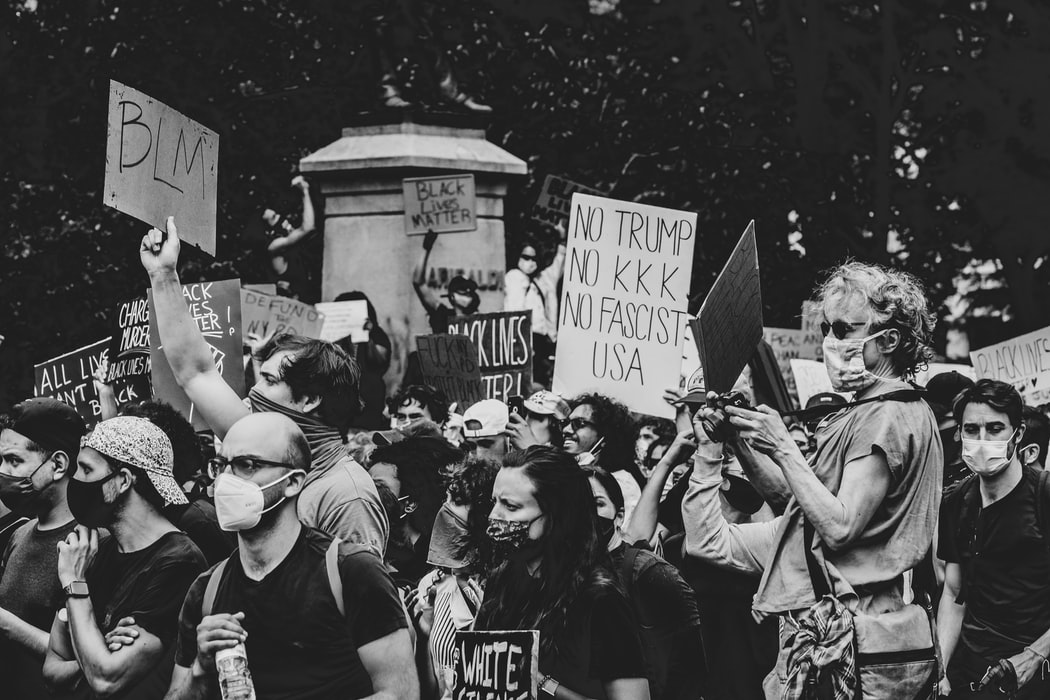 On May 31st, a protest, organized via Twitter in Fort Lauderdale, Florida drew a large crowd. "I was impressed by the amount of people that had come to protest and in May in 90-degree heat during a pandemic no less! There must have been thousands of people, which goes to show how important this topic is to many people," an anonymous protestor said. The march traveled from Broward Boulevard at ended on a Bridge on South Andrew Avenue. Unfortunately, at one point the police used tear gas in an attempt to disperse the large crowd, but this only served to increase the protestors' enthusiasm. Protesters listen to a myriad of speeches given throughout the march which gave a voice to the hurt and provided hope that through thousands we could change the future for the better.
Manhattan, New York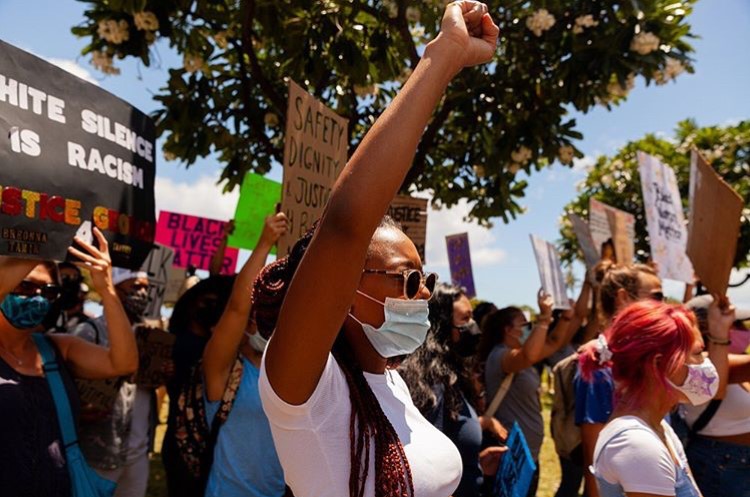 On the same day, a protest assembled in the Manhattan area of New York City. Leaders led the crowd to City Hall and instructed fellow protestors via megaphones to maintain the peace. The march went from the Brooklyn Bridge to Barclays Center, where the leaders spoke to police officers and allowed them to speak to the public. "One spoke about his turmoil being a police officer and living with how the policing system works. He joined [the police force] hoping it would change. It was a moving speech and I was right next to him helping create a barrier with leadership to protect them," Marymount Manhattan College student Jania Gomez said. At this protest, many were happy to hear this from a specific policeman. However, there were officers standing by who refused to kneel or raise their fist angering the crowd. The protest leaders urged protestors to keep the peace, but eventually, an escalation did occur between the police and protestors, prompting the leaders to end the protest.
Honolulu, Hawaii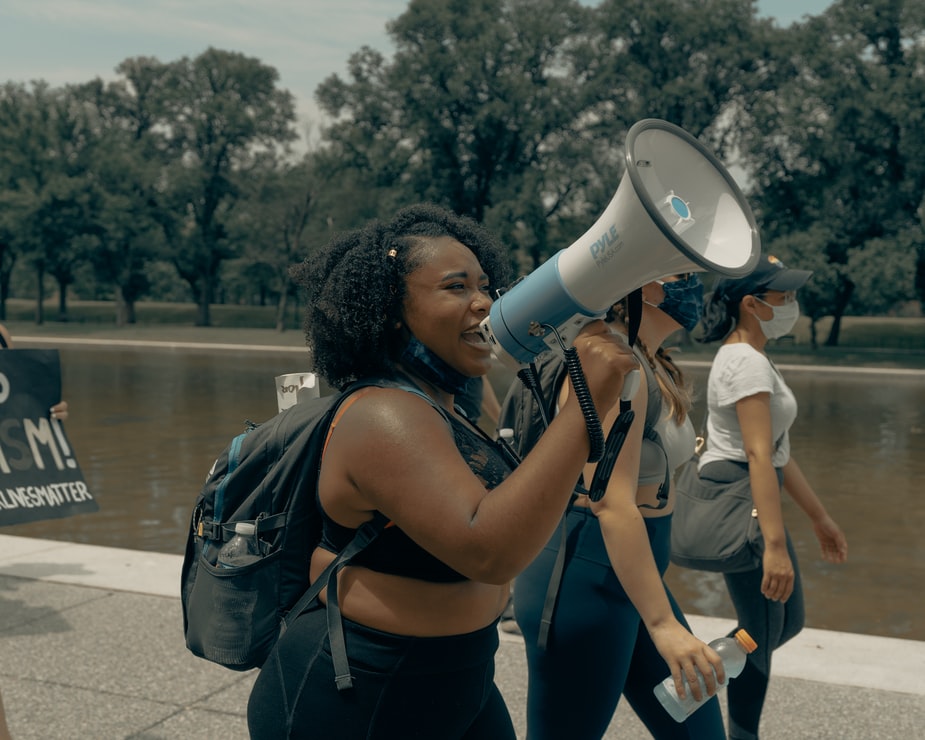 Another protest, held in Honolulu, Hawaii on June 6th, centered around peace, love and unity. Over 10,000 Hawaiians gathered to march from Ala Moana Beach Park to the state capital. Business owners gathered outside their businesses in support, handing out water and snacks to ongoing peaceful protestors. City police, federal agents and the national guard attended the event but did not wear riot gear. "All of them showed the utmost respect and aloha like only the great Aloha State can give," University of Phoenix alum Ashley Dee said. Ashley Dee used her voice at this protest, to rile up the crowd at the beginning of the march. "As we marched, we made our voices loud and clear with people of all ages, races, and backgrounds that enough was enough, and the unjust killings of unarmed Black people would no longer be tolerated." When protestors arrived at the capital, they heard from several speakers including 14 to 17-year-old youth organizers. Local Hawaiians joined and began performing a traditional call to the ancestors and a prayer of protection over the crowd.
How to Get Involved in the Cause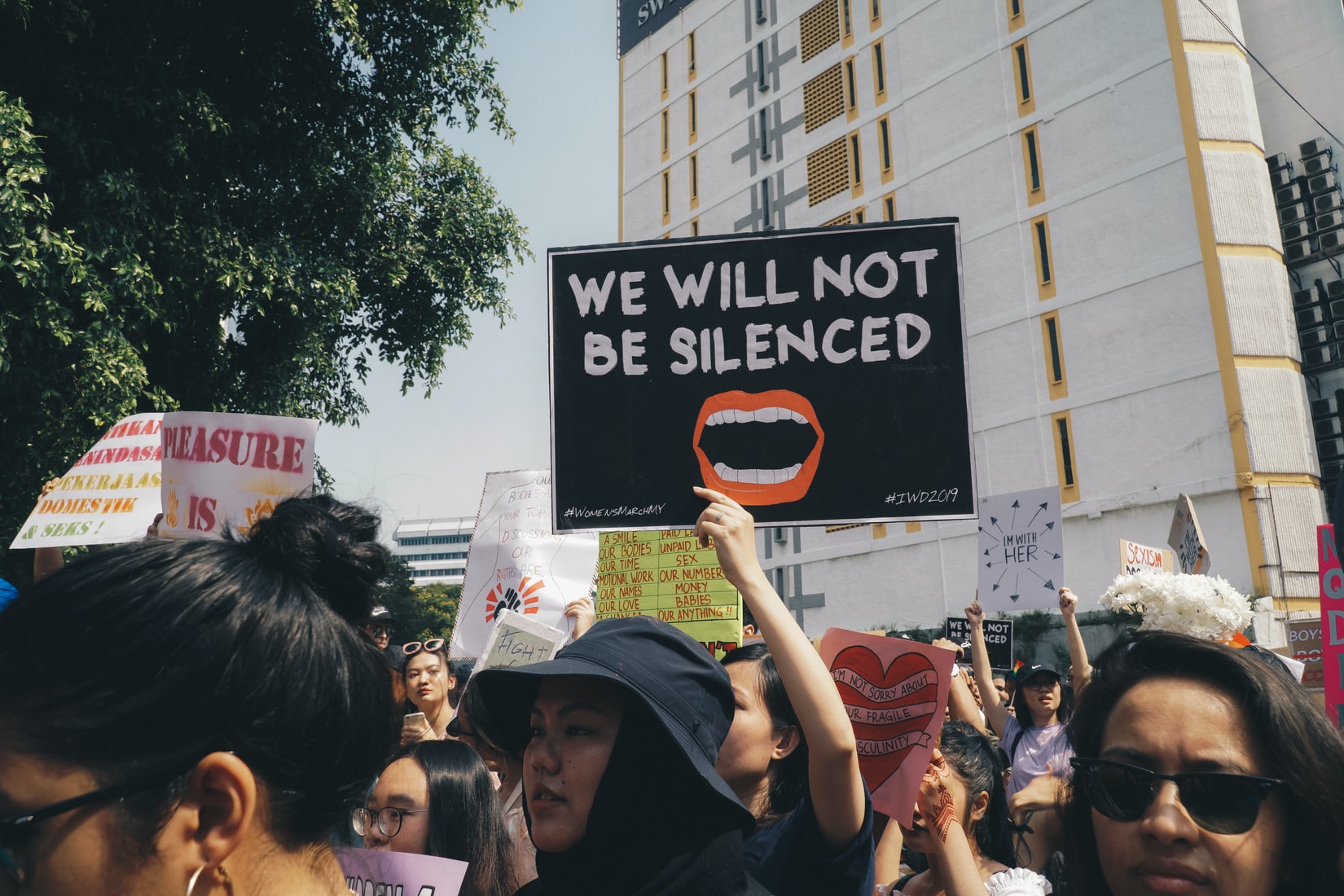 Start taking advantage of the many ways to get involved in the Black Lives Matter movement. Attending peaceful protests helps spread awareness and show support for Black citizens. You can find local protests to participate in by checking social media sites like Facebook, Instagram and Twitter. Look for protests that place emphasis on keeping the peace. Be sure to take the proper precautions to protect yourself in the event of an emergency. Many protestors are taking care to hide their identity and carrying bottles of water in the event that law enforcement uses tear gas.
Use Your Social Media Accounts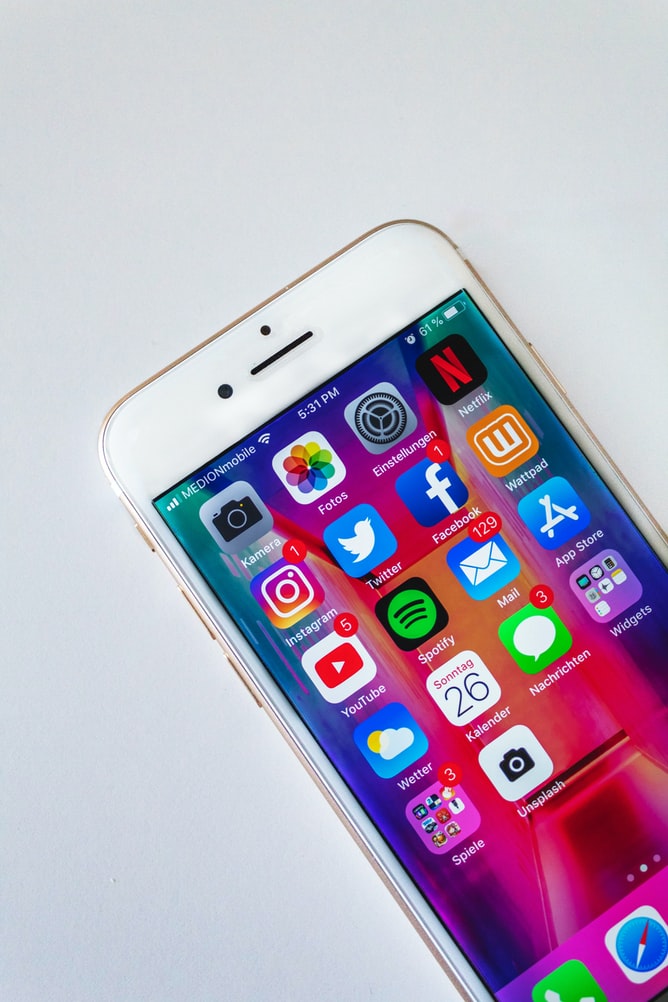 With an increased surge in using your platform and voice to educate the masses, many showed their support on "Black Out Tuesday," which involved posting a black square on one's Instagram feed to show solidarity. Its goal intended to halt social media activity and encourage people to use the day to educate themselves on the issues at hand instead. This received a lot of backlash when the Black Lives Matter hashtag became flooded with black boxes instead of useful information like where to petition/donate. If you want to use your social media to show your support, make sure to use your platform wisely. Make sure to include useful, factual information in your posts and to connect your followers towards ways they can take action. See the following section for links to donations and petitions!
Where to Donate
Minnesota Freedom Fund
George Floyd Memorial Fund
I Run With Maud
Justice for Breonna Taylor
Black Visions Collective
Reclaim the Block
Campaign Zero
Communities United Against Police Brutality
Black Lives Matter
NAACP Legal Defense Fund
American Civil Liberties Union
National Bail Find Network
Sign a petition
Justice for George Floyd on change.org
#JusticeforFloyd on act.colorofchange.org
#Defundthepolice at blacklivesmatter.com
#Wearedonedying launched by the NAACP
National Action Against Police Brutality
Contact State and Local Leaders
Now, more than ever, it's important to get in touch with your state and local leaders to demand change. Their information is easily accessible online. To make it even easier there are plenty of online phone scripts and email scripts to follow. So get to copying and pasting, hit send and let your state officials know where you stand when it comes to police brutality. Use these contacts to get you started:
Minnesota Governor Tim Walz
Minneapolis Mayor Jacob Frey
Minneapolis District Attorney Mike Freeman
NY Governor Andrew M. Cuomo
California Governor Gavin Newsom
Illinois Governor J.B. Pritzker
Florida Governor Ron Desantis
Ultimately, there is still a lot to do, and this is not a trend that will die overnight, this is a movement. We encouraged you to use your voices to educate, support Black Lives Matter and vote in upcoming elections for a better future. Now we must listen, learn and take action against racism and oppression everywhere we see it. We must make efforts to educate ourselves and have difficult conversations with friends, families and fellow students. We have the power to incite change in this country and for the world when we use our voices in unison and show our support to people in need. Join the movement and continue spreading the word. There will be no more tolerance towards injustice, and we cannot—will not—stay silent.