As we get older, it seems as though throwing a party gets tougher and tougher. Your friends expect a club atmosphere, unlimited alcohol and great music from a great DJ. Coming home for the holidays may seem like a bore, with parents around and the need of a designated driver, but throwing a great New Year's party is easier than it sounds. Take your friends' expectations and turn them into a reality:
1.) Your friends expect:
A club venue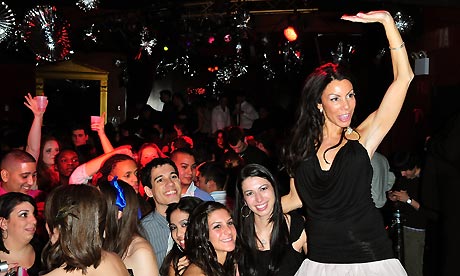 Provide them with: a decked out basement. The company will be the same no matter the location, so instead of spending thousands of dollars renting out a bar or club, use your resources. Clear your basement out and arrange the furniture for a makeshift dance floor. If you have a ping-pong table or long table, use the former for pong and the latter as a bar. If you really want to have your party at a different location, see if your friends will split the cost with you, invite your entire Facebook friends list and charge a cover. After all, you are paying for their entertainment.
2.) Your friends expect:
Unlimited alcohol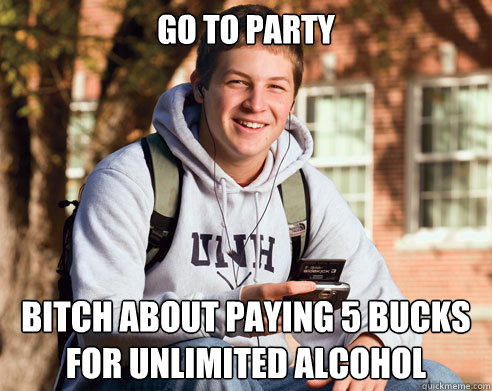 Provide them with: a bar that looks stocked and extravagant, without it breaking the bank. A few bottles of Zelco, Andre, ice, beer, orange juice and some soda should give everyone their preferred alcoholic beverage. No champagne flutes necessary –you're still college students after all. Solo cups all the way! You can encourage people to BYOB too.
3.) Your friends expect:
To get in a taxi at the end of the night
Provide them with: a taxi service, or the comfort of your own home. Many students are going home to suburbs where taxis are rare. New Years Eve is definitely not the time to drive home, even if you are sober. You can have taxis arrive at your house at a designated time to take people home. That way, you have say when the party is over. If getting taxis is an issue, let your friends crash on the couch for the night. They will thank you in the morning.
4.) Your friends expect:
To wear flashy holiday club wear
Provide them with: the opportunity to do just that. Just because the venue is casual doesn't mean people should dress down. Spread the word that your party is cocktail or club attire; this is New Year's after all. Forever 21 has a great club wear section for girls and H&M's holiday section is great for guys.
Dressed, drunk and ready to dance, your friends are sure to have an awesome time at your new years party. With the addition of some 2012 glasses, hats and poppers, your party will definitely ring in the New Year's right!
Photo: at http://www.sodahead.com/fun