With the Fourth of July right around the corner, everyone is busy planning the perfect way to celebrate. You could go to the local fireworks and bar hop, or you could plan your own party with the perfect theme, food and drinks. "I like Fourth of July parties because hanging out with all my friends really makes it seem like the start of summer," said James Madison University sophomore Corinne Lieberman.
1.) Pick your Theme
Although the Fourth of July is a theme in itself, you could get creative with more specific ideas and do something out to the ordinary to really wow your guests. "One time I went to a Fourth of July party on a boat and watched the fireworks. It was awesome because it was something so different and out of the ordinary," said Fashion Institute of Technology sophomore Chelsea Kreielsheimer.
AMURRICA: have everyone dress like a red neck and serve food such as barbeque ribs, Buffalo wings or any other fried or finger foods. Play country music in the background to really set the scene.
Red, White and Blue: this is an obvious one but if you put a spin on it, it can be really fun. Besides having everyone dress in only red, white and blue, you can have people dress as the original 13 colonies or if people want to get really creative they can dress as the signers of the Declaration of Independence, with the funny white wigs and all.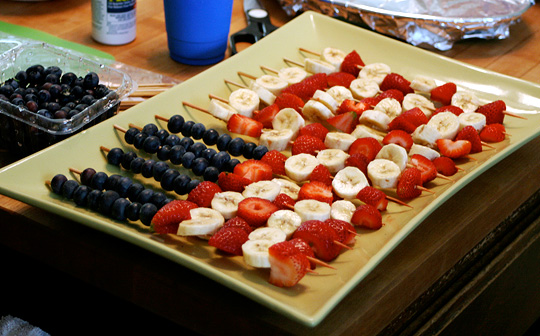 2.) Food
Good food means a great party; this is especially true for a Fourth of July party or barbeque. Below you'll find ideas for appetizers, entrees and some sweet desserts.
Carolina-Style Barbeque Chicken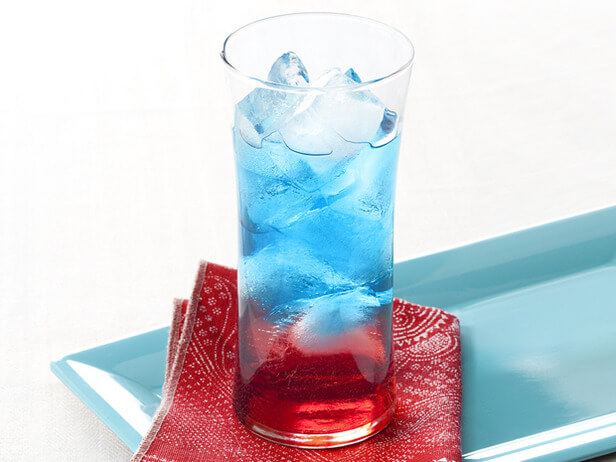 3.) Cocktails
No great party is complete without great cocktails and other drinks. Whether you're throwing a party for the over-21 crowd or you just want a new spin on the usual lemonade, here a few new drinks to try (Hint- for the under 21 crowd, make virgin versions of the alcoholic drinks. Just don't add the alcohol).
Red Velvet Cupshakes, Rose Berry Sangria, Berry Ice Cubes and Kool-Aid Cubes
Raspberry and Blueberry Mojitos
Whatever theme, food or drinks you decide to have for your party top it off with a killer playlist. Try some America-themed music like "Born in the U.S.A" by Bruce Springsteen or "American Boy" by Estelle and Kanye West. You can also designate a certain area like your patio as a dance floor.
Fireworks are a staple at any Fourth of July party, however make sure it's legal in your state by visiting this website before going through with anything.
Image: http://skiptomylou.wordpress.com/tag/july-4th-party-ideas/