This post is sponsored by The NAMM Foundation.
Music education feels more important than ever before. Learning an instrument goes beyond plucking notes and the routine of practicing. Music education improves language abilities and increases emotional resilience, empathy, self-confidence, attention span and focus, according to the Royal Music Foundation. Music allows a sense of release and escape that you can't achieve anywhere other than the concert hall. Working with The NAMM Foundation, we wanted to know what music means from musicians themselves. We spoke with passionate college musicians and professors about the life long benefits of music education—the ones that linger long after you play your last note.
Keep reading for the 10 benefits of music education that make hours spent with sheet music worth it.
Are you passionate about music education? The GenNext program brings college music students and faculty to The NAMM Show, for the opportunity to discover new products and innovations from 7000+ brands, learn new skills from 400+ educational sessions and connect with industry leaders at 150+ networking events. You'll also have access to The College Music Society (CMS) class on starting a career in music business. Sign up for GenNext today!
1. You Figure Out Who You Are
You don't always get time for yourself in between a full course load and a rigorous social (read: study) calendar. But when you sit down to practice, you get to know yourself in a way that takes most people take years to figure out. "Music is one of the most personal experiences you can have," said Adrian College senior Jonathon Jones. "[It's] more than just an outlet for emotion. Music can teach us things about ourselves and help us learn to express ourselves to others." This natural talent for selling your greatest strengths, like when you pushed yourself to try out for first chair or realized that you work better under pressure, comes in handy in the future. When you have your first interview, you won't get stumped by the "tell me a little about yourself" line. Musicians know themselves intimately in a way that only music can reveal.
2. You Learn What Achievement Really Means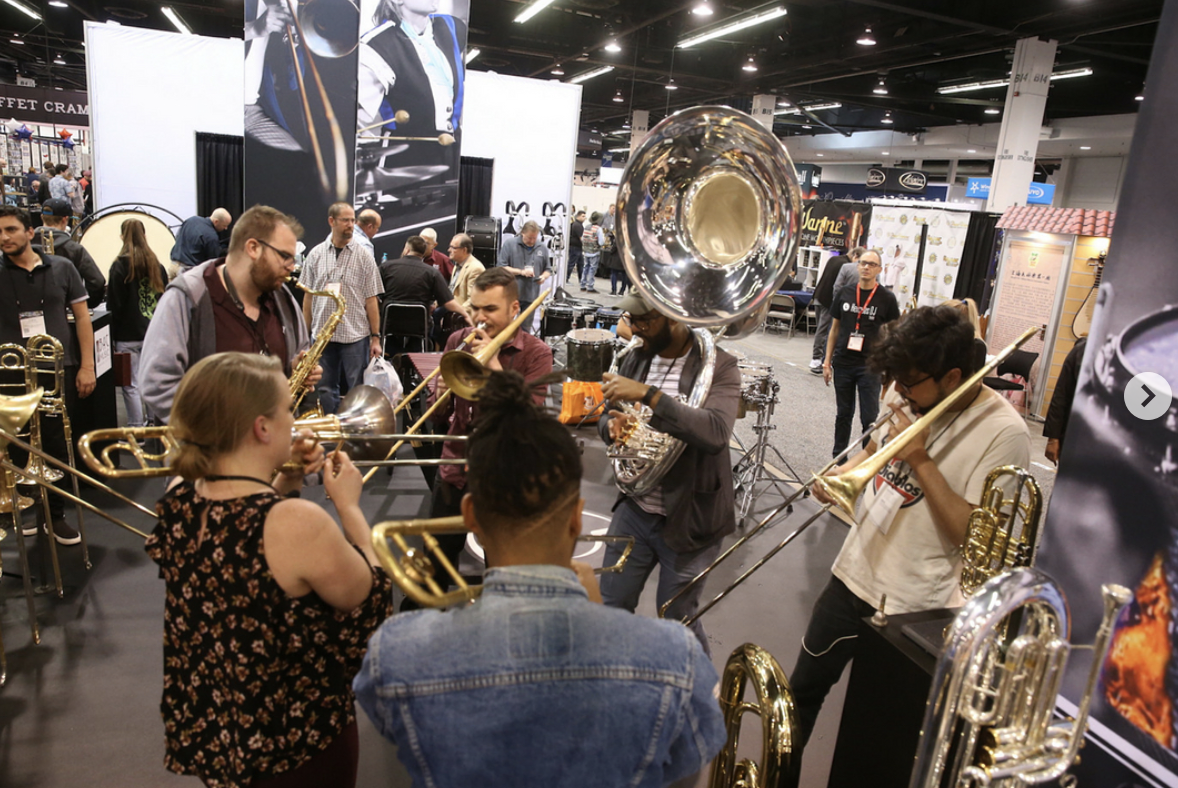 Remember that feeling when you got your first solo? That rush of emotion, relief and gratitude all rolled up into one? For many musicians, music defines what it means to truly achieve. It allows you to look back and feel proud of how far you've come. "Starting from nothing and then mastering a piece gives a real sense of accomplishment," said Wright State University sophomore Benjamin Siefert. "It can give you something to work for." Musicians then take this feeling with them into their next ambitious project.
3. You Know What it Means to Be Happy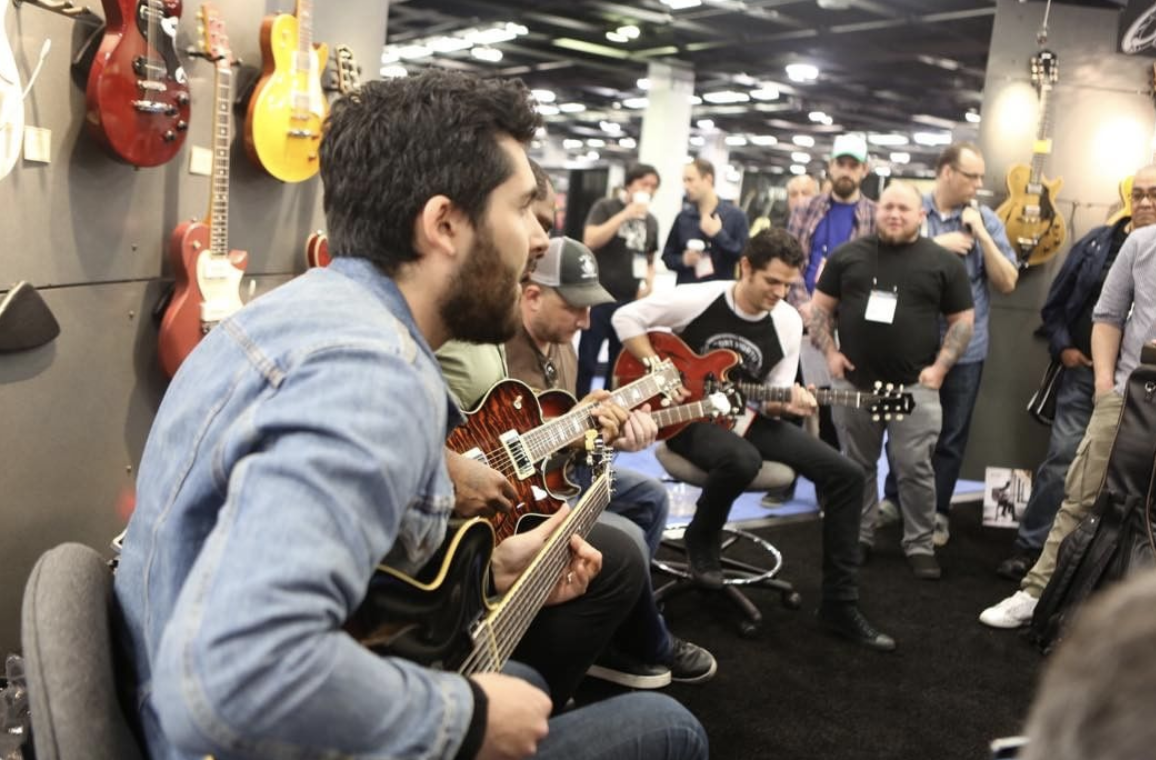 Do what you love and love what you do: for many, this sentiment helps us navigate our college experience. "I keep on pouring time and energy into music activities because the environment is fostered by people who are just as passionate about something as you are," said College of William and Mary freshman Katherine Stone. "It's inspiring and strengthening." Even if you don't continue to sit down to the piano bench or set up your music stand after you graduate, you will still come to understand the feeling of euphoria you can only get from doing something you truly love. "I have never seen someone creating music and not be totally happy while doing it," said Bowling Green State University freshman Jack Fairbanks. "There's a certain level of happiness that goes along with making music."
4. You Learn to Never Give Up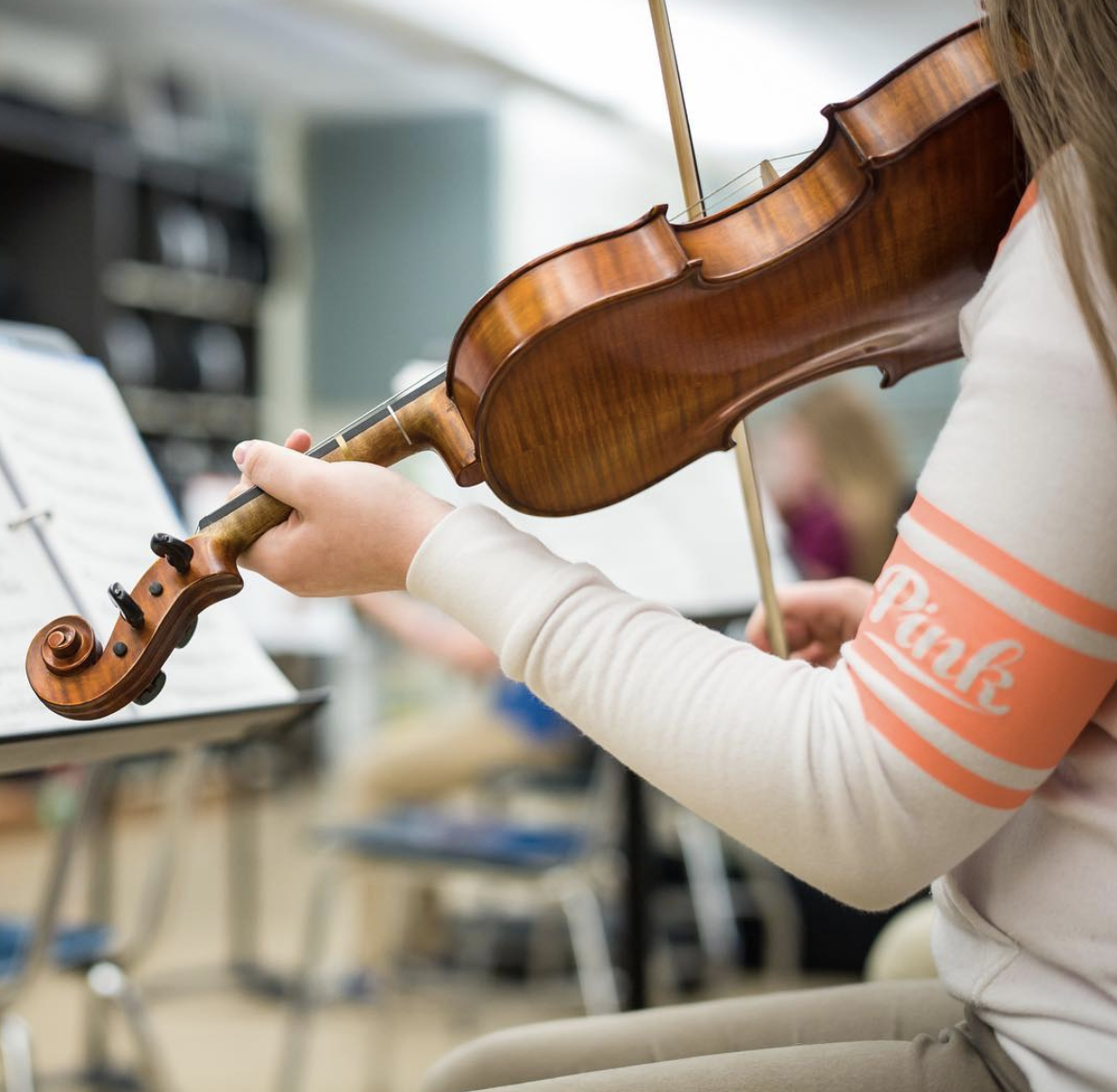 Things won't come easy after you graduate. Whether you face big decisions when it comes to paying the rent on your overpriced NYC apartment or handling rejection during job applications, music teaches you how to pick yourself back up and keep going, no matter how hard things get. "Music to me has never been about who ended up first chair with first part, with the clarinet solo. If you work hard, you will get rewarded in return. In order to succeed, you have to fall back to only get up and try again," said University of Texas at Austin freshman Thea Kilbane. "That's what makes the journey… a journey." Even when things get competitive, remind yourself to enjoy the process. After all, that's life.
5. You Learn to Be a Leader
Some lead as a section leader. Others take center field as the drum major under the bright lights of the football stadium. Either way, music allows even the quietest students to get the skills they need to crush it later on in the board room. "Taking on the responsibility of leadership roles gave me a sense of direction and an appreciation for myself and the work I did," said University of South Florida freshman Haley Hertz. It may not seem like leading your fellow flautists in drills exactly translates to leading the product team meeting at a music brand. But learning how to take charge of a room while still seeming approachable will stay with you long after you leave the stage.
6. You Aren't Afraid to Try Something New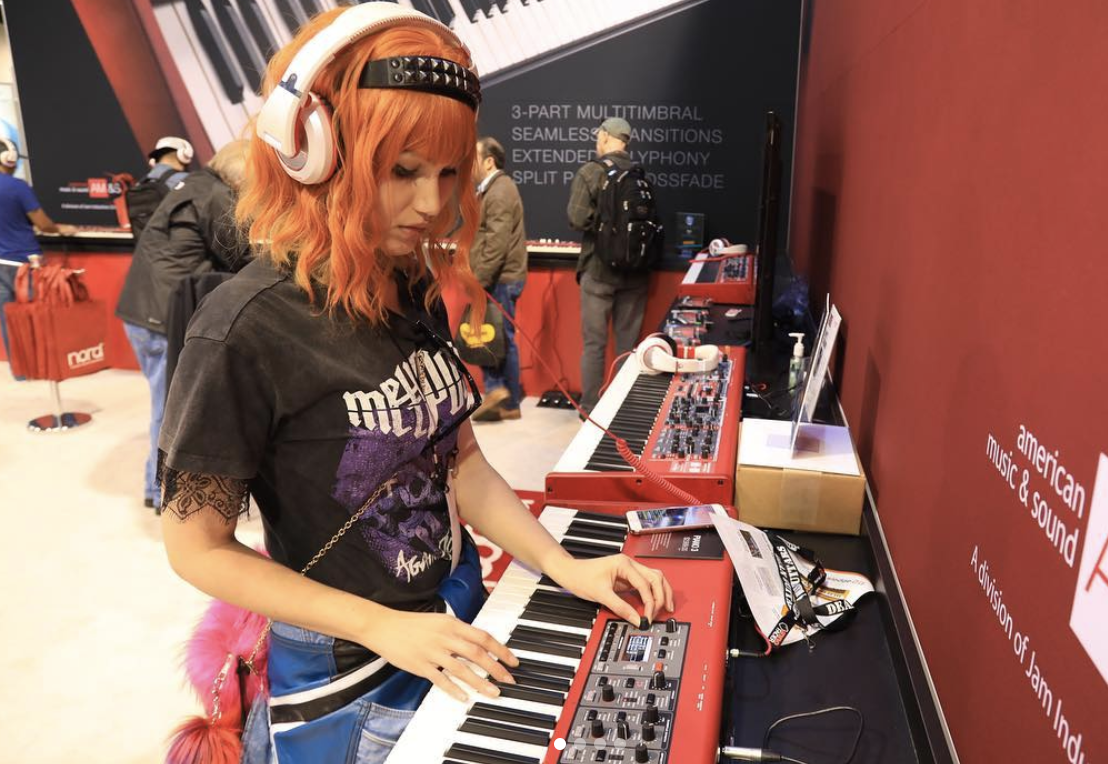 Music encourages students to take risks—whether that translates to something as simple as applying for that reach school or as big as moving across the world to pursue dreams of being in the London Orchestra. For most, this sounds similar to how they got started with music in the first place. "I started playing music when I was 10 years old. Not entirely sure what I was getting myself into at the time, but I had the simple intention of wanting to try something new," said University of South Florida junior Philip Barrison. "Once I had gone down the rabbit hole, I found myself hooked." Music students know that trying something new, even if you might fail at it, just makes you better in the end.
7. You Learn Never to Take No for an Answer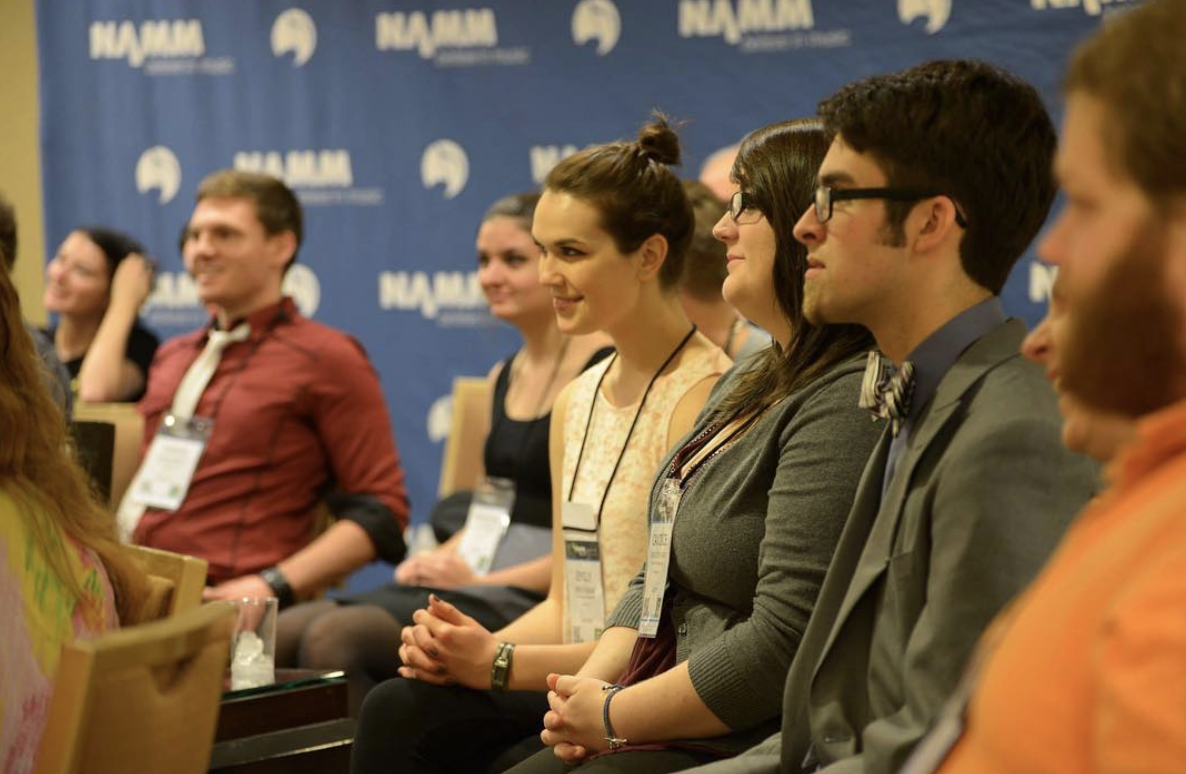 Everyone will experience challenges over the course of their lives—whether that means not getting into your grad school of choice or failing that exam you studied for all of last week. Luckily, music education gives students the tools they need to overcome these challenges and come back even stronger. "By stepping into the realm of music at a young age, we give children the ability to work hard and persist through unfavorable times," said William and Mary freshman Katherine Stone. "They can apply it to other situations they come across later in life."
8. You Learn to be Human
Learning how to live in the moment and connect with others on a more personal level becomes increasingly important in this digital age. Those who practice music know how the art of song connects to the people and world around you. "The arts allow us to express our humanity," said University of Florida Professor of Music Laura Ellis. "The arts allow us to connect in ensembles and make art with others." This art of connection can extend later in life, too. "Music is one of the few things we as a human race have in common," said University of Utah freshman Wyatt Giles. "Music education isn't about teaching music, it is about teaching people." When you sit down with your hands behind an instrument with the rest of your ensemble, you forget about everything else. Music lets you return to the simplest building blocks of human emotion.
9. You Get a Community for Life
Remember riding the bus home from a big game with all your best friends, uniforms off and instruments stowed away and spirits high? Beyond human connection, music offers students a chance for community that many can't find anywhere else at any point in their lives. "Music provided a community for me when I didn't really fit in anywhere else," said University of South Florida junior Mitchell Lattimer. "I keep with it today because when I was messed with in school for being lame, being good at playing music made me feel good." Music can connect you with you lifelong friends. Nothing bonds people more than grueling parking lot practices or dress rehearsals held long into the night.
10. You Learn Patience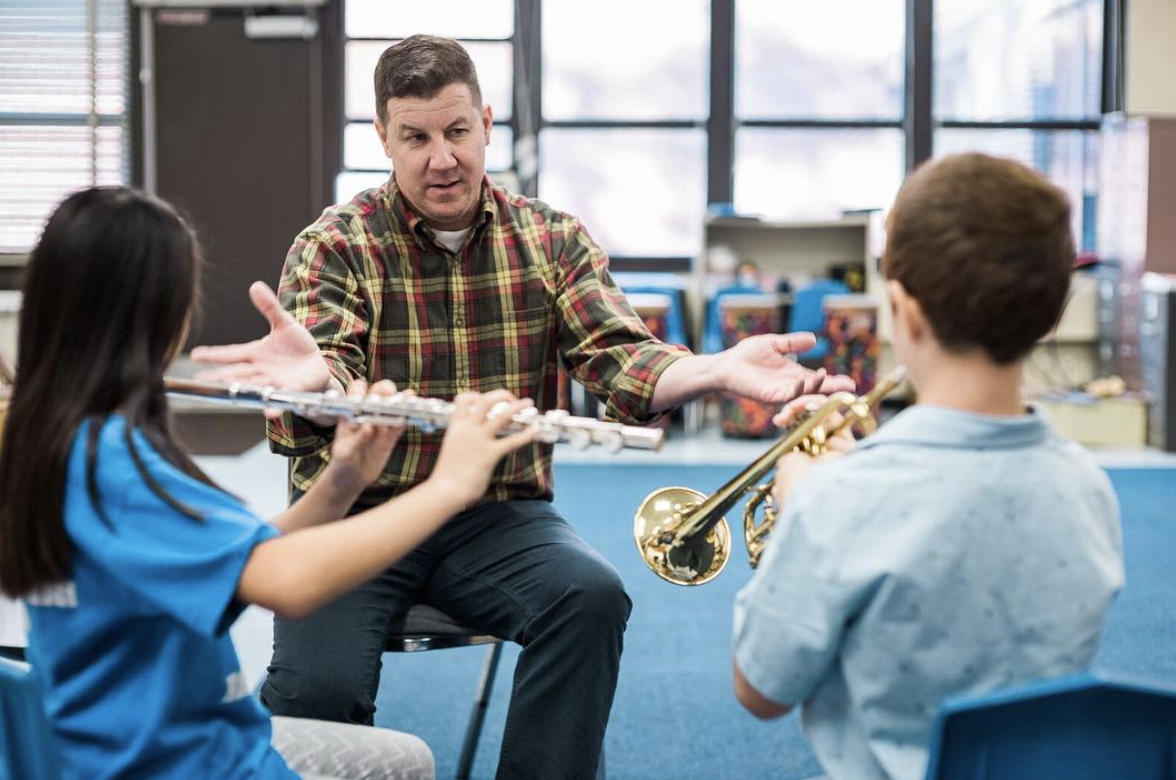 Musicians know that their hard work will pay off in the end. Only hours and hours of practice bring the feeling of finally mastering that difficult piece. To play music successfully, you must learn the art of patience—and that sometimes, things don't come easy. "There's no such thing as instant gratification in music," said University of South Florida junior Mitchell Lattimer. "Even the titans of music, like Mozart and Bach, had to sit down and practice fundamentals for hours to achieve what they did." While it may feel tedious to go back to the basics sometimes, building a strong foundation for ourselves makes for a lesson that musicians won't soon forget. "In today's society we have an issue where we struggle with waiting for things and following through to completion," said Lattimer. "Music is a great way to counteract this." Never giving up, even when things get tough, feels more important now than ever.
Ready to take your passion for music to the next level? When you sign up for GenNext, you'll be networking with music pros and learning about the hundreds of companies that want to hire you. Not to mention, you'll gain exclusive access to once-in-a-lifetime concerts at The 2019 NAMM Show.
This post is sponsored by The NAMM Foundation.