Halloween is right around the corner, and what better way to get in the spirit than by celebrate with some fall-themed drinks? These cocktails and shooters are easy to make and a nice change from your average apple pie shot or cooler of jungle juice. Whether you're pregaming for a Halloween bar crawl or throwing your own costume party, try one of these spookily delicious drinks:
1.) Pumpkin Pie Shot
1 part coffee liqueur
1 part Irish Cream liqueur
1 part Goldshlager
Mix all ingredients into a shaker. Shake with ice and strain into a shot glass. Add whipped cream on top to make it feel like a true slice of pie.
2.) Jack-O-Lantern Punch
2 oz. rum
4 sugar cubes
3 oz. club soda
2 whole cloves
1 pinch fresh nutmeg
1 oz. lemon juice
2 oz. apple juice
apple slices, cinnamon sticks and toasted pumpkin seeds for garnish
Dissolve the sugar cubes in 1 oz. of club soda. Muddle the cloves with the sugar cubes. After the sugar cubes and cloves are muddled/dissolved, add the rest of the ingredients one at a time and stir. Add ice and stir until the punch is chilled. Strain the punch into a glass, punch bowl or carved out pumpkin. Top with 2 oz. club soda right before serving. Garnish with apple slices, cinnamon sticks and pumpkin seeds.
3.) Happy Apple Rum Twist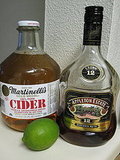 1 ½ oz. rum
3 oz. apple juice or cider
1 ½ tbs lime juice
½ cup crushed ice
apple slices for garnish
Combine all ingredients in a cocktail shaker and shake vigorously. Strain into a glass and garnish with apple slice.
4.) Ghost Buster Shot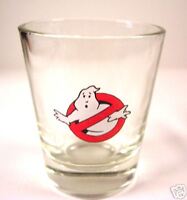 1 part vodka
1 part melon liqueur
1 part pineapple juice
1 part orange juice
Mix all components into shaker. Shake with ice and strain into shot glass
Photo: Editor B at flickr.com