At the beginning of this summer, I had little interest in the Barbie brand beyond seeing the movie. Even then, I was only really interested in the movie because it had Margot Robbie and Ryan Gosling, and I would watch them in anything. However, their advertising department has not only helped curate an entire aesthetic founded in their brand, "Barbie-core," but also made Barbie the must-see movie of the summer.
So, in the spirit of the summer of Barbie, let's take a closer look at some of the most unforgettable Barbie brand deals to result from the 'Barbie-core' craze.
1. Kendra Scott x Barbie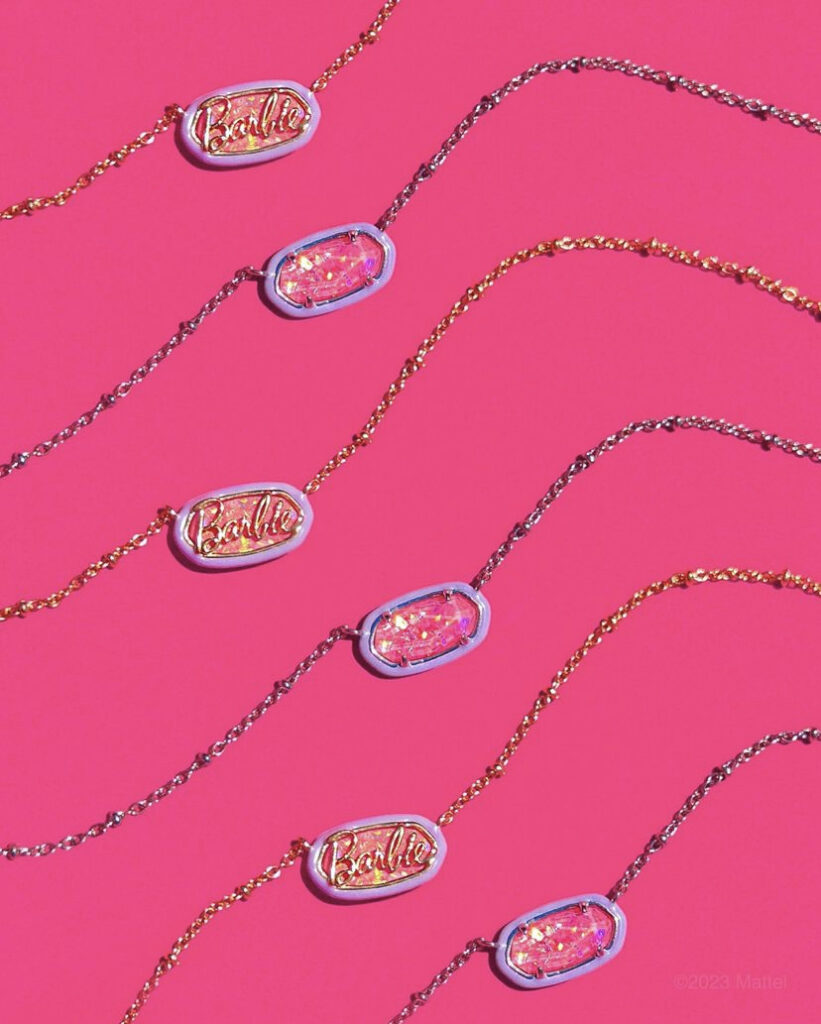 Kendra Scott has a chokehold on preppy jewelry for college-age kids. So, of all the Barbie jewelry brand deals, Kendra Scott's brand most naturally melds with Barbie-core. This brand deal also sticks out to me as the perfect opportunity for college students to purchase quality Barbie jewelry without taking out another loan. Ranging from $60 to $140, the price range seems expensive yet reasonable, perfect as an anniversary present to or from your partner. It is expensive enough that you should ask yourself, "Do I like Barbie enough to wear this after this trend ends?" If the answer is yes, luckily, Kendra Scott's jewelry will hold up for several years.
"It makes sense, Kendra Scott is typically very glitzy and so is Barbie, so the pairing goes really well together," University of Iowa Junior Maddie Fait said.
Personally, I am obsessed with this collection. As somebody with no Kendra Scott jewelry, a necklace was a perfect purchase for me, given I view Kendra Scott as preppy as Barbie. Therefore, whenever I want to look preppy, this necklace is my go-to. Even though the Barbie summer has ended, I still wear the necklace frequently. What I think this collection does perfectly is embodying Barbie camp while also making jewelry you can wear day-to-day without looking like you're in Barbie cosplay in math class.
2. HGTV x Barbie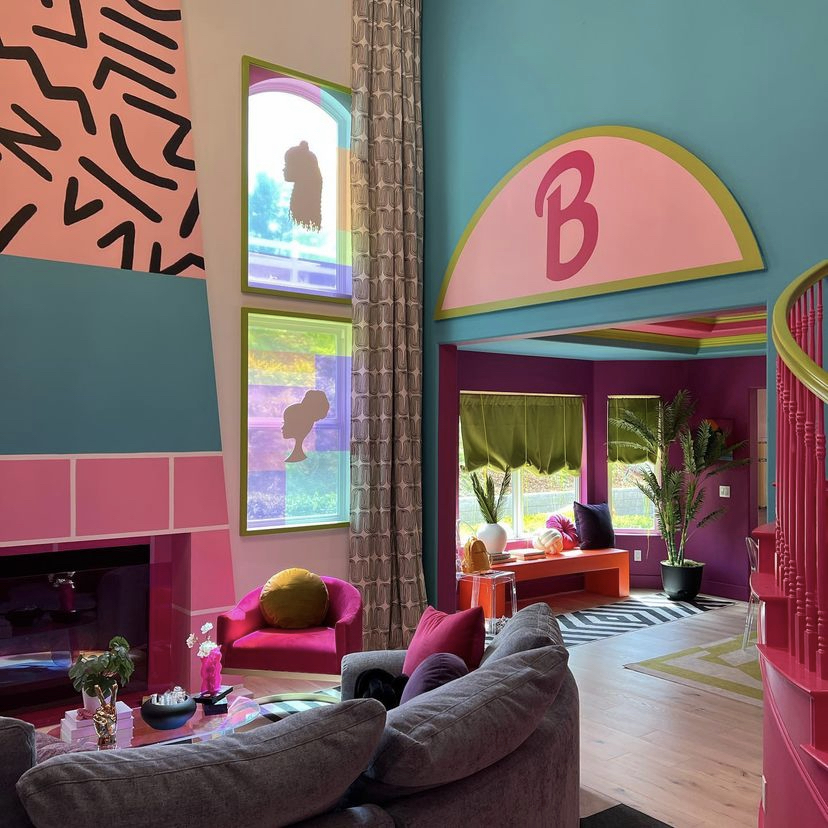 This combination just feels natural. I did not have high hopes for Barbie's Dreamhouse Challenge. However, by the end of the first episode, I was practically salivating for more. It's an ingenious premise: Build Barbie's Dream House in LA using some of the hosts of HGTV's home renovation shows. It seems so ingenious I can't believe it hasn't already happened.
Not only is it an excellent business opportunity for both companies, but I genuinely enjoy the byproduct of this business venture. I get to see a level of innovation and creativity from professional interior designers that would never be possible with the typical renovation show model. After one episode, I have a renewed respect for interior design as an art form. I think it's beyond impressive that a brand managed to not only turn their two-hour-long advertisement into the movie of the summer, but they also managed to make a hit out of a spin-off show. Well played Barbie. Well played.
3. Crocs x Barbie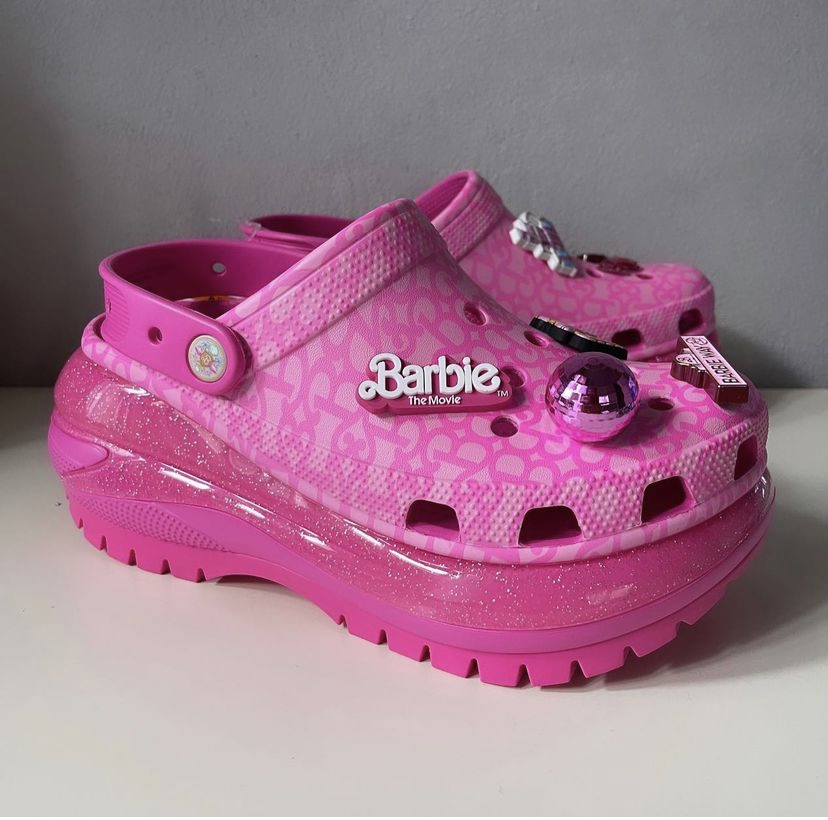 This concoction redefines camp and seems perfect for children. Crocs and Barbie both rely on kids as the bulk of their market. Even though I'm no longer in elementary school, I can't help but believe the coolest kid on the playground would wear these. Even now, as a college student, if somebody wore these to the dining hall or an exam, I'd want to befriend them. While I wouldn't buy them because I don't need more Barbie merchandise at this point in time, I very seriously considered it.
"I rock with them," University of Iowa Junior Lila Robbins said.
While some Barbie brand crossovers created art, I would not call these shoes art. But I do think they're fun, and you could even consider them iconic memorabilia from this period in pop culture. I don't think Barbie paraphernalia necessarily needs to be art, I think being fun is closer to the spirit of Barbie. Plus, these shoes would be hilarious heirlooms. If you kept these shoes until your old age and passed them on to your grandchildren, I don't doubt they would fight over them. So, while these may not be art, of all the Barbie brand crossovers, you should consider these the most likely to make a cool heirloom.
4. Burger King x Barbie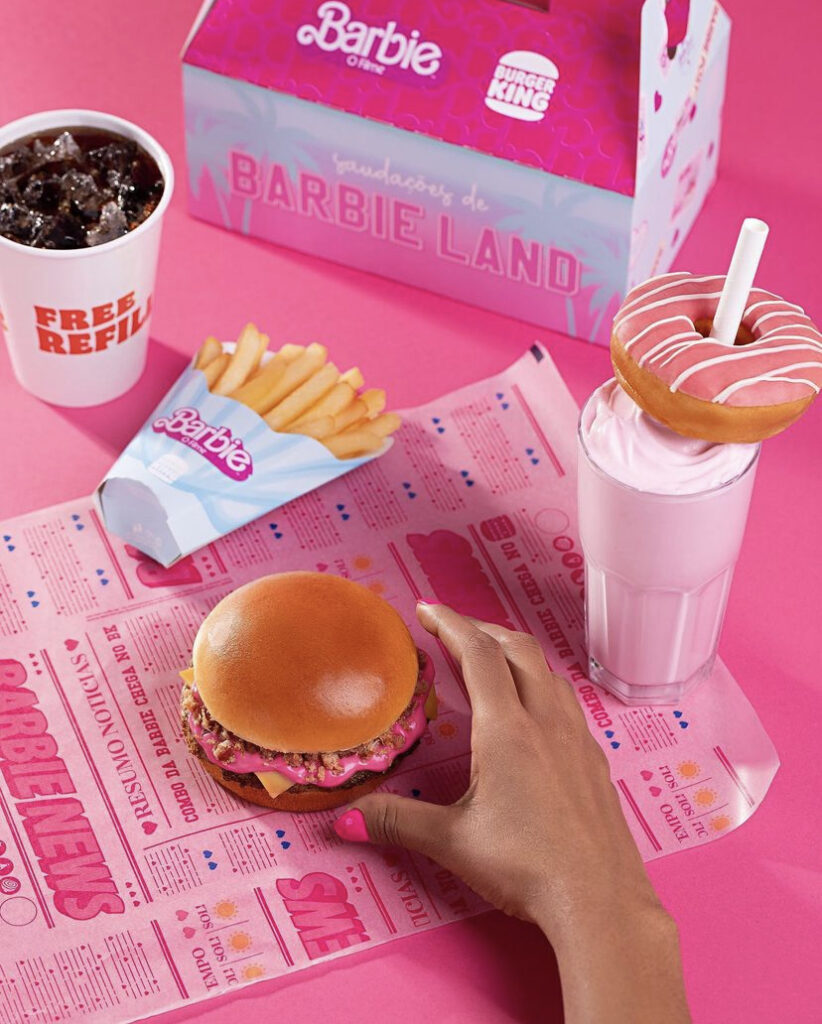 Sadly, this crossover remains exclusive to Brazil. However, that makes me no less obsessed with it. Conceptually, it sounds gross. It will probably make people sick at the same rate as the McDonald's Grimace shake. But just like the McDonald's Grimace shake, visually, you'll find yourself intrigued. Several students I showed this burger to responded with "cursed" or "I hate that." But others seemed as intrigued as me.
"I'm a vegetarian, but I would eat the Barbie burger," University of San Diego Junior Salena Chacon said.
While McDonald's holds the trademark on 'Happy Meals,' this meal would definitely make me happy. If I lived in Brazil, I'd buy a Barbie meal and probably frame the wrappers. Even though this brand deal seems like a 'miss' in the sense that it has become a meme, in turn, that also makes it a success. Even though we all make fun of it, we certainly are all talking about it. All Barbie and Burger King wanted was our attention, and they have earned it.
5. NYX x Barbie
Of all the beauty and cosmetic lines to get involved with Barbie, NYX nailed it. They created a line of products that are more than just pink dye and the Barbie brand. Particularly, the $18 Barbie flip-phone mirror caught my eye. Not only is it reasonably priced, but it's just so cool. If I saw somebody whip this out in public, I would be overwhelmed with jealousy. Another product I love is the blue Ken palette, which looks like a Barbie cassette on the outside. Both the retro design and the color scheme stand out to me as unique as Barbie herself.
Finally, not only did they invest in the product but the presentation. It appears like NYX gave their graphic design team some creative freedom with the website because NYX's presentation of their Barbie line is dreamy. As you scroll down the page, big pink Barbie doors swing open to display different products. Given that Barbie-core is all about being 'extra,' I love this added touch.