The phrase "It's 5:00 somewhere" could be the motto for the city of San Francisco, because there's literally always something going on. With an annual festival, event or party nearly every month of the year, there's truly never a dull moment in the City by the Bay.
Outside Lands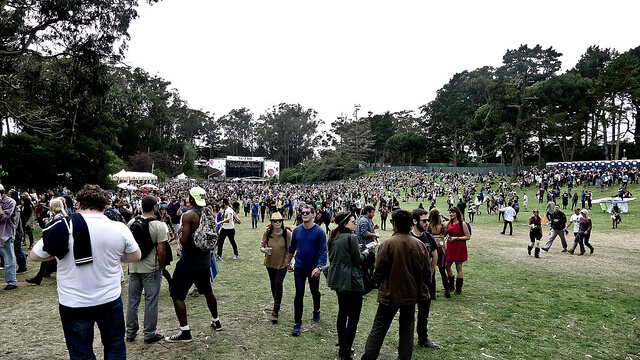 Outside Lands Music Festival, hosted every August in Golden Gate Park, falls around the same time that everyone comes back to school, so it simultaneously ends the summer and kicks off the semester with a bang. This past summer's headliners included Kanye West and the Killers.
Since its inception in 2007, Treasure Island Music Festival has rocked sold-out crowds every October with its consistently flawless lineups and unmatched views of the silhouetted skyline. Treasure Island knows how stressful it is when two of your favorite bands play different stages at the same time, so they guarantee no overlapping sets. Past headliners have included indie powerhouses MGMT and Modest Mouse. This year retro rap duo Outkast headlines the two-day event.
Hardly Strictly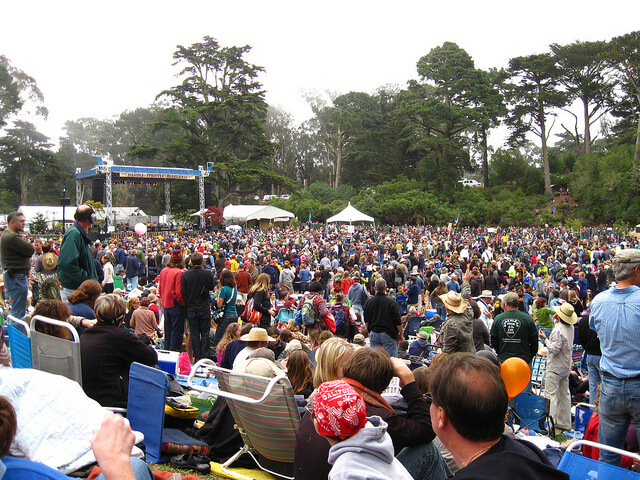 Though there's no shortage of great live music in San Francisco, music festivals can be tough on a college kid's wallet. That's why free concerts like Hardly Strictly Bluegrass are a great way for SF State students to enjoy live music. Hardly Strictly has had SF State abuzz the first week of every October since 2001, when the lineup wasn't listed until the day of and set times were pulled out of a hat. Back then, it was called Strictly Bluegrass, until the three-day event garnered a large following and major players like MC Hammer, Iron & Wine, Elvis Costello, Fitz & the Tantrums and Conor Oberst put the festival on the map.
"That's one of the things I love about San Francisco—access to free music," Kern remarked. "My favorite event is Hardly Strictly Bluegrass… It attracts some pretty amazing artists of all different kinds of music and since it's held at Golden Gate Park, it's easy to get to and you can bring your own alcohol," Kern said.
Chinese New Year Parade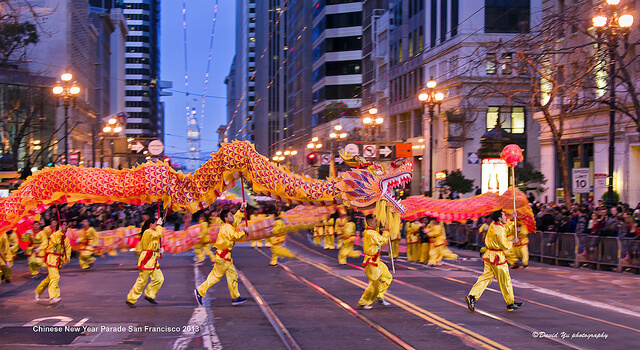 When live music isn't shaking the streets of the city, there's plenty of other great events to catch. One of the most popular citywide celebrations is Chinese New Year, which boasts the largest Lunar New Year parade outside of Asia. Watch golden dragons dance and firecrackers sizzle in what has also been voted one of the top 10 parades in the world by the International Festivals & Events Association.
San Francisco Street Food Festival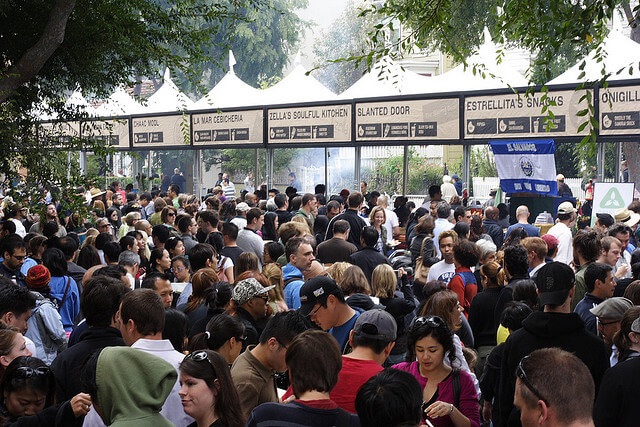 San Francisco also has a burgeoning population of foodies. For the past six years, the San Francisco Street Food Festival has taken to the streets of the Mission to present cuisine from nearly 80 different local vendors. The goal is to promote local restaurateurs and create a sense of community by serving up a smorgasbord of eats on the street that include doughnut burgers, deep fried mac 'n' cheese and homemade marshmallows.