Now that Valentine's Day is over, the gifts have been given, the romantic evening has been had and the mushy, lovey-dovey memories have been made, it's the perfect time to dig a little deeper and deal with the real sh*t. Face it – romance is great, but there's more to a healthy relationship than what can be found in a Nicholas Sparks novel. Nobody is perfect, but there's always room for improvement.
Guys, if you're looking for a way to make your girl happy beyond the V-day chocolates, listen up. Here are the little quirks that bug us the most. Don't think of it as a laundry list of your flaws – think of it as an opportunity to make that special someone extra happy on any day of the year. Ready? Take notes.
Going days without showering. It takes all of 15 minutes to scrub yourself down. Be considerate and wash off that post-gym sweat sooner rather than later. No one likes to get into bed with someone who smells like the inside of a dirty sock.
Ruining the moment. If you've made plans with your girl for a special night alone, keep them that way. Don't drag your roommate along to your movie date. Private time with your girl should remain sacred, because how else are you going to bond as a couple?
Cell-phone attachment. "I hate when a guy looks at his phone for an unnecessarily long amount of time while talking to me," says Jenna Christianson, a senior at the University of Miami. "I'm standing right here. Can't that text wait?"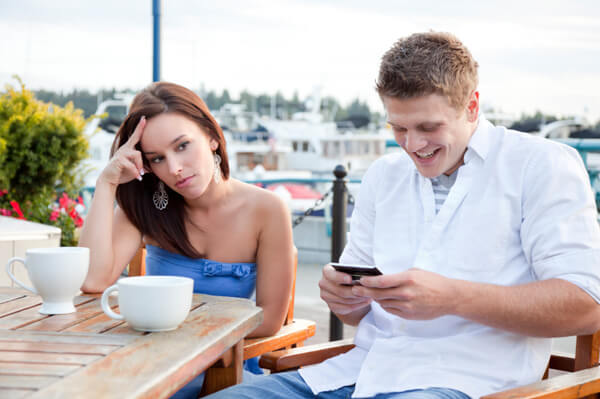 …Or lack thereof. Not getting a single text from your guy all day is nerve-wracking and irritating all at once. "I understand you're busy," says Molly Harrison, a sophomore at the University of Rhode Island,  "but I like to know you still care and I'm on your mind." It's not hard to shoot a quick note to your loved one between classes. Even a simple Emoji will do, boys.
Over-protectiveness. "I hate when my boyfriend gets mad at me for putting myself in the tiniest bit of danger," says Christianson. While old-school romance is nice, thinking that your girl can't fend for herself isn't. "I'm an independent adult," says Christianson. "Let me make my own mistakes."
Living in the past. We've all had relationships – some good, some bad. Just because your girlfriend dated a dud doesn't mean you can pester her about it. We won't pass judgment on your senior prom date, and we expect the same of you. Unless she's suspiciously stalking her ex on Facebook, you probably have nothing to worry about.
 Trying too hard in bed. We get it – the female body is a mystery. If you don't know what you're doing, don't try and hide it with that whole Casanova façade. It's not awkward to ask us what we want. In fact, it's sexy – it means we'll be that much closer to reaching the big finish. Then again, as Harrison says, "Sometimes it just ain't gonna happen." In which case, a good cuddle will do. Dibs on little spoon.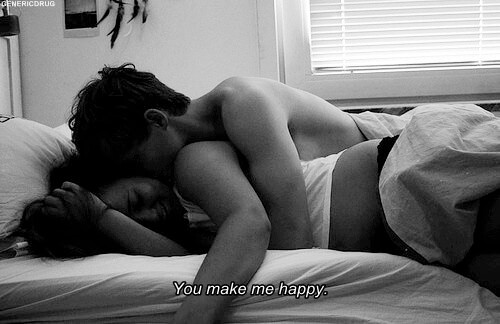 Photo taken from cdn.sheknows.com and tumblr.com