The 90s are having a moment in a big way. Maybe it's because being a lost college student evokes an unshakable sense of nostalgia, and we manifest that nostalgia in the things that defined our childhood. Maybe it's because we're just now realizing how ridiculous the crazes and fads we loved as kids were. Whatever the cause, there's no denying that the 90s are the new 80s. We obsess over anything and everything 90s – Furbies, Nickelodeon, Third Eye Blind, Lisa Frank – you name it.
Which is why it's no surprise that our dating lives draw inspiration from our favorite 90's couples. The TV characters we loved so well introduced us to a world beyond cooties as they experienced dates, crushes, relationships and breakups. For that, we salute them with a tribute to our favorite TV couples from the 90s. Here's hoping you all find your Topanga (or Cory).
Zack and Kelly – Saved By The Bell. Nobody could resist Zach's blonde flow, suave, flirtatious attitude and epic geometric-print sweaters. The fact that Kelly was about the only girl in school who he couldn't immediately win over made it that much more adorable when they finally did get together. That is, until "Saved By The Bell: The College Years" – there's nothing cute about a lame spin-off.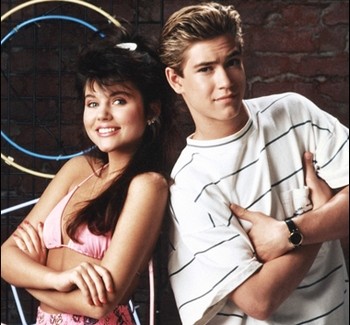 Doug and Patti – Doug. This relatable romance was the epitome of youthful puppy love. Doug and Patti's relationship was full of triumphs (banana pizza, anyone?) and tragedies (damn you, Roger Klotz!), but it was the back-and-forth chase that really made this couple click. Plus, nobody could pull off a sweater vest like Doug. Now that's some Killer Tofu.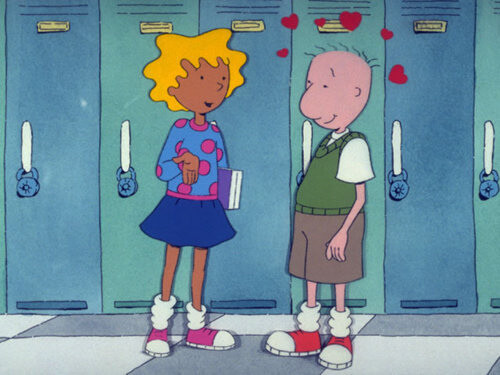 Ross and Rachel – Friends. Everyone has the high school crush they always wished could have been something more. In that respect, Ross and Rachel are the epitome of a modern fairy tale. In real life, would a nerdy mama's boy and a popular cheerleader grow up and fall in love? Probably not, but Ross and Rachel give us hope.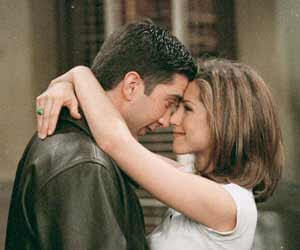 Eric and Donna – That 70s Show. This couple didn't pop up until 1998, but regardless of being late to the game, we immediately fell in love with Eric and Donna's sarcastic repartee. Their relationship was relaxed and humorous, not contrived or overly mushy. Eric and Donna embody the philosophy that your true love should also be your best friend. If only all of us could find someone as adorable as Topher Grace.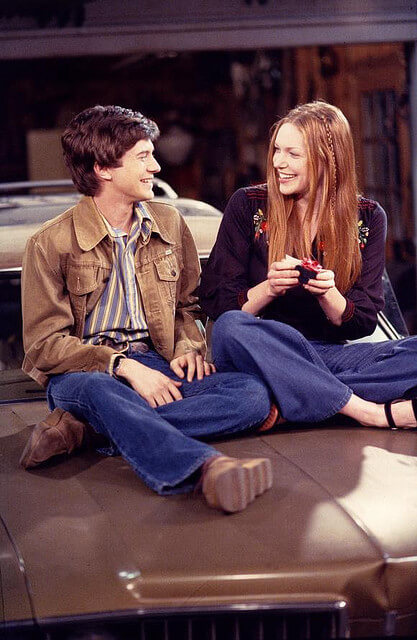 Rebecca and Uncle Jesse – Full House. Rebecca and Jesse are the ultimate cool mom and dad. What's more awesome than a TV reporter and a rock star? Talk about a power couple. As kids, not only did we want Rebecca and Jesse as our parents, we wanted to grow up to be them. Not to mention, their twins are adorable. Sorry, Mary Kate and Ashley.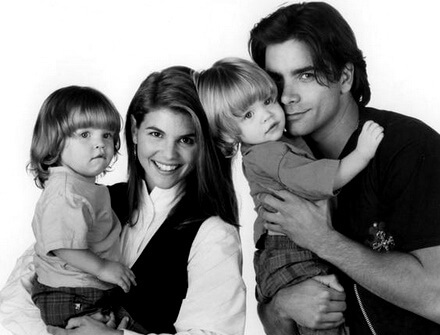 Arnold and Helga – Hey Arnold. Nobody loves the chase more than Helga Pataki. Though her love for Arnold often crossed the line into obsession (I'm sorry, a gumball bust of Arnold's head? That's just unsanitary), her secret love masked by the façade of hatred was something that we could all relate to as elementary school kids. It gave us a little bit of hope every time a boy pulled our hair.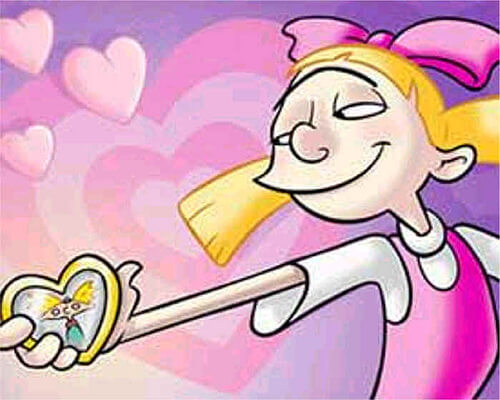 Cory and Topanga – Boy Meets World. No teen TV couple has ever come close to touching Corey and Topanga. Forget high school sweethearts – these two were middle school sweethearts. The whole reason we kept tuning in was to see if the mounting sexual tension would ever resolve – and when it finally did, we kept coming back for more. Hell, we still are – with a spin-off in the works that's sure to draw millions of cult fans, it's clear that 90s teendom's power couple isn't going anywhere. Thank goodness for that.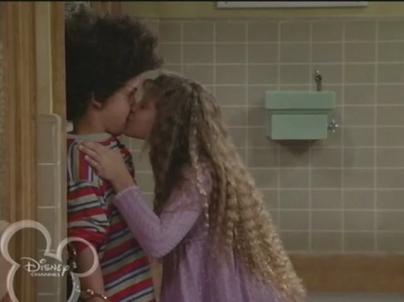 Photos taken from cdn2-b.examiner.com, blogspot.com, images5.fanpop.com and media.tumblr.com