I'm not the typical college student that reveled in the glory of turning 21. In fact, I dreaded the day. Don't get me wrong, I love being 21; what I didn't like was the peer pressure that came with the territory. I was told that I should be stumbling by the end of the night or should have to wake up the next day, begging my friends left and right what happened. It was a day like any other, but there seemed to be a looming cloud of stress and societal expectations that needed to be met. The awfulness that unfurled that day confirmed my feeling of uncomfortable dread.
10:00 AM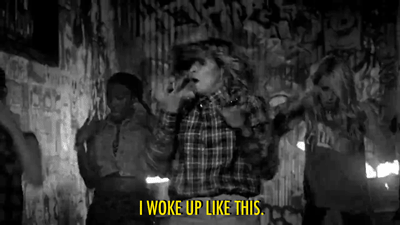 I wake up like any other day. It's bright and sunny and I can feel a twitch of anxiety settling in. Turns out it was just dehydration. I open my door to a giant poster from my co-workers, "Happy 21st Birthday, Jason!" It was a tradition that we make signs for each other and a 21st birthday is anything but an exception. I was more than ready to start my day.
12:30 PM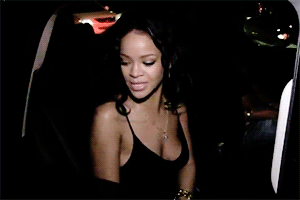 My parents made their way down to San Diego the night before and were adamant on celebrating with me. Between interrogative questions of "How much are you going to drink?" and "How's school?", the anxiety returned. I couldn't even bother to eat lunch with my ears ringing and society bearing down on me to black out in about ten hours.
5:30 PM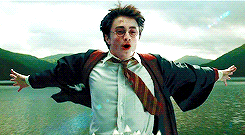 With my folks on the way home and my friends more excited than I was, I managed to look on the bright side. It was my birthday and I was king. I ruled. No one could change that. I became pumped once I realized I could say and do whatever I wanted. Anxiety be damned. I would later come to face the truth in those words, but only after the awfulness subsided.
7:30 PM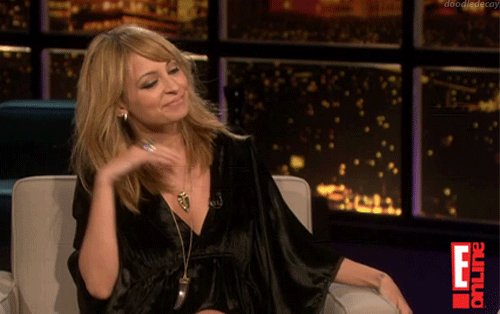 Amidst the greetings, the hugs, and the pats on my back, I was feeling pretty good. Just a beer for show and an outward feeling of confidence had me on top of the world. I chose to go to BJ's, a franchised restaurant and brewhouse, known for the pizookie (pizza cookie). My friend Sam was the self-appointed designated driver in the event that I wanted to actually drink myself silly. By the end of dinner, I had two beers and a feeling of pride in my gut.
10:45 PM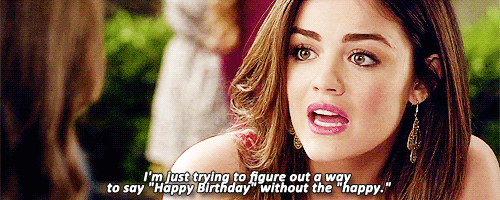 The paranoia settled in. Sam had been driving around for what felt like a half hour, looking for a friend's house in a neighborhood unfamiliar to me. He claimed that we needed to get chairs for the beach, because people do that for some reason. Once we parked, he led me between houses and parked cars under the shine of moonlight to a house with a lawn littered with cacti. Paranoia in full-effect, I pondered, "Who would forget a house with this many cacti?" Then it hit me.
SURPRISE!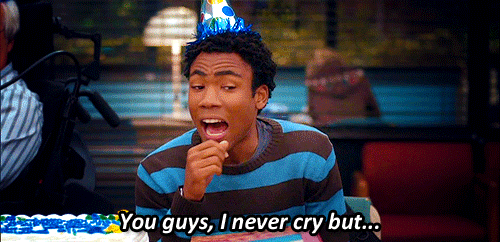 No one had ever thrown me a surprise party before. As a kid, there's always a part of you that craves for it, but you can't outright say you want one, otherwise you'll expect one. I wasn't expecting this. I also wasn't expecting the fifteen strangers crowded around the five friends I actually knew in this living room. Where was everyone? Who are all these people? What am I doing here? The crowd broke into song and when it came the part to sing my name, stutters and drunken laughter took its place in the masses. I smiled and nodded and gravitated towards my friends, who appeared to be an island in a sea of drunk, hot messes.
They didn't tell me who planned it, just that it was planned. We hung out for a while, but after fifteen minutes, my island eroded away to Sam and me. To preface what I did next, I should just say: I don't care for parties. I mingle and that's about it. And I'm a terrible shot at beer pong. I grabbed Sam and went out the door because why would I stay at a party with people I don't know who claim to celebrate my birth?
If you don't care for parties or over-the-top celebrations, then the universe might make it happen just so you know for sure it's not for you. You'll be an awkward palm tree on hot mess island, but the night will end and it wouldn't have been so bad when you look back at it in ten years.