Trying to throw a Halloween costume together at the last minute can be pretty stressful. We always have great ideas at the start of the semester and then all of a sudden you realize it's October 30th and tomorrow is Halloween and you have NOTHING to wear. But don't worry, I'm here to save you from that of that – thanks to College Mag, you'll have no excuse to have a boring costume this year!
1. Ryan Lochte – You're sure to be a hit by dressing up as the hunk of a merman we all hate to love …or just don't like at all. Throw on a Speedo, get yourself some grills and a makeshift gold medal and you'll be good to go. Oh, and don't forget the weird sneakers.
2. Dos Equis guy – The Most Interesting Man in the World. Need I say more? You can spend the time leading up to Halloween by practicing variations of the "I don't always (insert verb) (insert noun), but when I do, I prefer (whatever)." Stay spooky, my friends.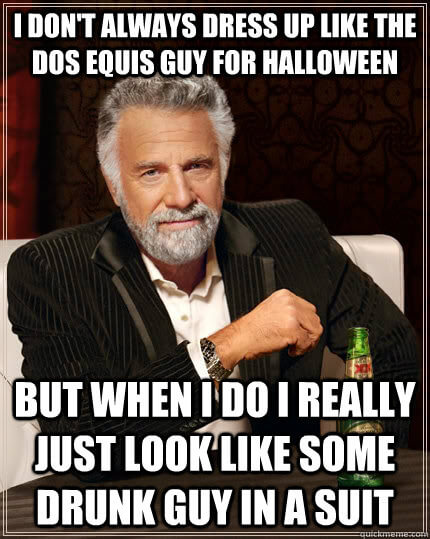 3. PSY –This is a fairly easy costume and it's going to be very convenient to break out in the dance when the song comes on at every party. Needed: sunglasses, suit and some sense of rhythm.

4. Katniss Everdeen – Bottom line, this
chick is hardcore
and every girl in America wishes they could be her. Bring out the inner "Girl on fire" in you by styling your hair in the signature Katniss braid and arming yourself with a makeshift bow and arrows.

5. New Girl cast – Calling all brunettes with bangs with a group of three mildly attractive guy friends. Everyone will automatically assume you're funny, even if you're not. As an added plus, you'll have an excuse to procrastinate studying for midterms by watching all the episodes to get some inspiration.

6. Fifty Shades Trilogy – This one requires some deeper interpretation, but it will be well worth it. All you really need are the props on the covers of the books: a tie, a masquerade mask and handcuffs. Find someone tall, dark and handsome to tie up in the middle of the party and you'll be the best Anastasia Steele there ever was.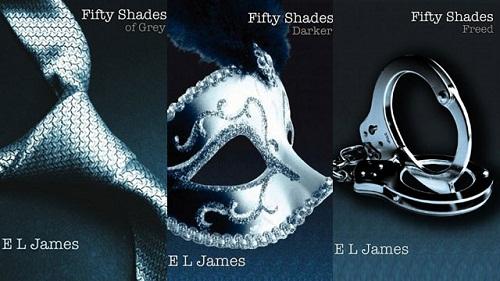 7. Game of Thrones –Get a hold of a (fake) sword and some sort of furry leather garment and you'll pass for a Game of Thrones character. Don't forget your British/Scottish/otherworldly accent.

8. Avril Lavigne and Chad Kroeger– All right couples, this one is for you. Wear black clothes and grease your hair up a bit. Ladies, the night would not be complete without a rendition of "Sk8er Boi" and fellas, I dare you to start singing a Nickelback song in the middle of a party.

9. Kanye/Kim mix – I shudder to think what the potential offspring of Kanye West and Kim Kardashian would look like, but if you'd like to make yourself look like whatever that combination might be, then I think it would make for a very interesting costume.

10. Pregnant Adele – Stick a pillow up your shirt and start belting it out. But try to stick to the less depressing Adele songs – pregnancy is a happy thing!
Image: The Telegraph