With summer around the corner, it's just about time to break out your grills and start prepping and planning an awesome barbeque with your friends. When it comes to barbeques and cookouts, we usually think of the usual hamburger and hotdog menu. Now, as delicious as burgers and hotdogs are to some, there should be menu options for everyone, like those with gluten allergies or who are vegetarian. Here are some savory ideas of alternative foods that taste just as good as traditional favorites!

2. Stuff some flavor into your veggies
A tasty, appetizing way to bring both sweet and spicy to your cookout is to whip up some stuffed
peppers, grilled on the barbeque. This dinner is easy to make, and can be stuffed with all sorts of
your favorite vegetables and rices, like cherry tomatoes, whole grain wild rice or even pine nuts.

3. Zesty Quesadillas
Gluten free tortilla shells or flavored flour tortillas are delicious after seasoned and toasted on
the grill, and they taste fantastic with sliced avocado, pesto and fresh veggies. With vegetables
like grape tomatoes and green peppers, and maybe even some brown rice, you'll have a filling,
healthy alternative to the usual meaty quesadilla.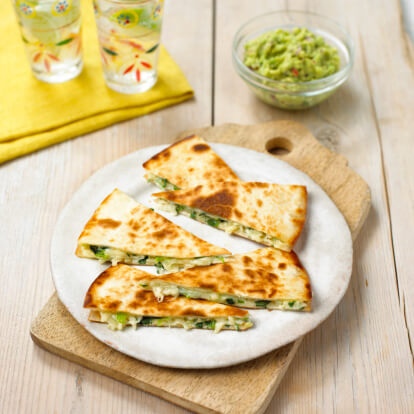 4. Savory Seafood
Grilled mahi mahi (or mahi mahi fillets could be substituted with tuna or salmon) seasoned with
balsamic glaze are a flavorful and filling barbeque option — not to mention it's quick and simple to
make. For added taste, drizzle some diced tomatoes on top of the fish.

5. Crispy Barbequed Tofu Slices
Whether you're a vegetarian or not, barbequed tofu slices are both appetizing and savory, and
will have your guests begging for more. To make this dinner, start prepping the night before to
give the tofu more texture. The day of, marinate the tofu slices in barbeque sauce (choose your
favorite!) and enjoy!

Bonus: Sweet and Savory Dessert
Grilled pineapple topped over ice cream is refreshing, melt in your mouth good, and it would be
a fantastic end to your cookout meals.

Barbeques are the epitome of summer fun, and these lip smacking alternative cookout food
options are not only delish, they are totally healthy for those watching calories during the
summer months. Check these ideas out- they're sure to be a hit with your crowd!

Thumbnail image source: http://rivergrandrapids.com/memorial-day-means-barbeque-but-not-this-way-video/