A dorm room is as bland and depressing as those educational videos your middle school teacher used to put on for the class when she didn't feel like teaching. Those blank, white walls and ugly, nondescript furniture fail to complement your personality or motivate you in any way to crack open a textbook. Sprucing up your dorm needn't take much – just a few supplies from your local craft store and a little bit of Pinterest magic of course.
1. Personalized Corkboards



Guys have posters, but you can have something better: collages. Here's what you need: Corkboard + scrapbook paper + pictures & mementos = awesome personal artwork. What better way to display your endless instagrams? From glittery paper and satin ribbons to Polaroid photos and washi tape, the sky's the limit when it comes to putting together your collage. Raid your local craft store for the best supplies to perfectly match your room's color scheme.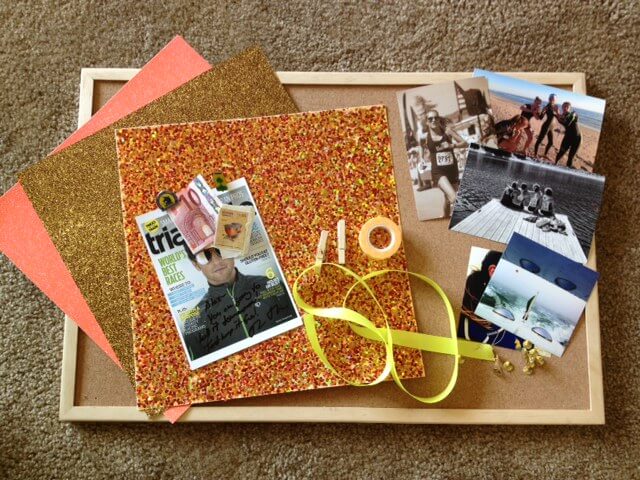 2. Decorative Pillows



Yes, I'm taking about the tiny, uncomfortable, totally useless pillows that you take off the bed before you go to sleep. Why? Because they rock, that's why.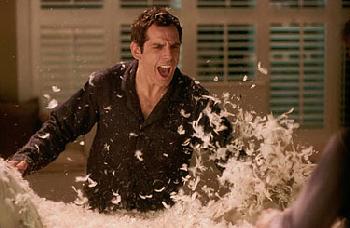 (Is anyone else flashing to that scene from Along Came Polly?)
3. Flowers



The most efficient way to distinguish your room from a mancave is with flowers. Fake or real, it doesn't matter; just be sure to use them liberally for the most feminine effect. And for a different spin on vases, try a mason jar (so trendy right now) or a glass soda bottle. Get a group of girls together for root beer floats, save the bottles, buy a few bouquets of flowers, and have a flower arranging party. (No boys allowed, of course).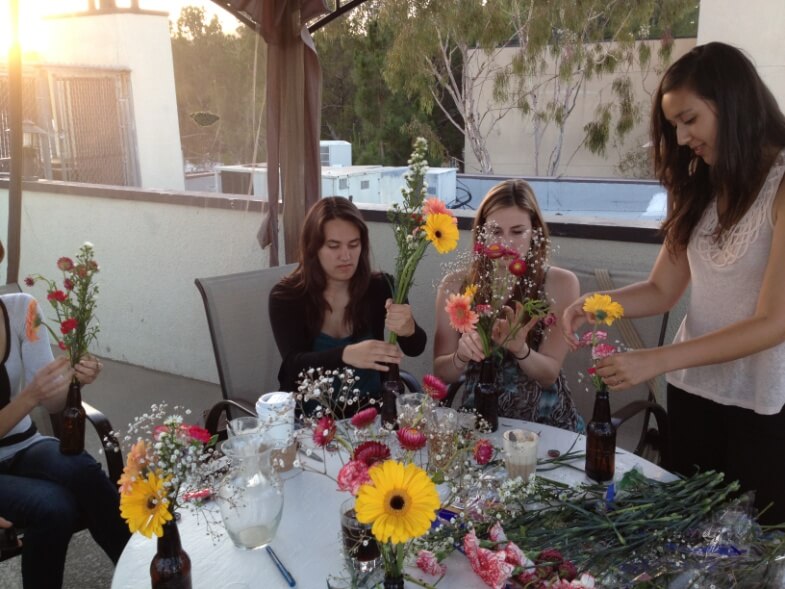 4. Air freshener



Reed diffusers, plug ins, potpourri, just do what you've got to do.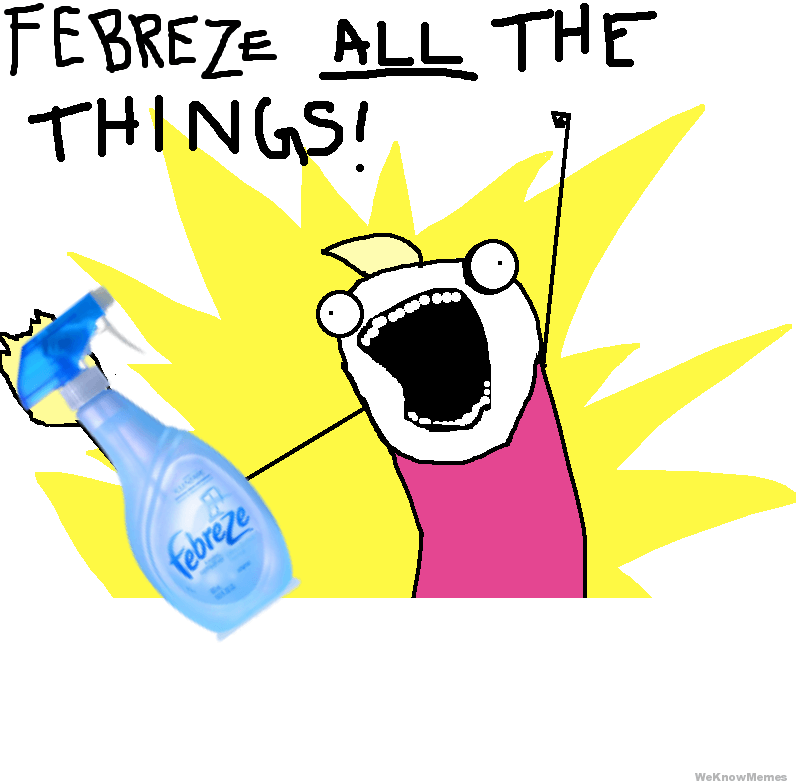 5. Posh storage jars



Create adorable storage for food or bathroom essentials by recycling a jar (pasta sauce, pickles, jam) adding a knob to the top, and finishing with spray paint and chalkboard paint. Now you can label all your chick food: luna bars, mango, salads, quinoa, and of course don't forget the chocolate.
6. Re-Vamp the desk chair



Ditch the boring, wooden desk chair for one you can re-do yourself. Hunt around thrift shops for an old chair, re upholster the seat, give it a fresh coat of paint and voila—a new chair. A minimal cost will give you huge girl-cave points.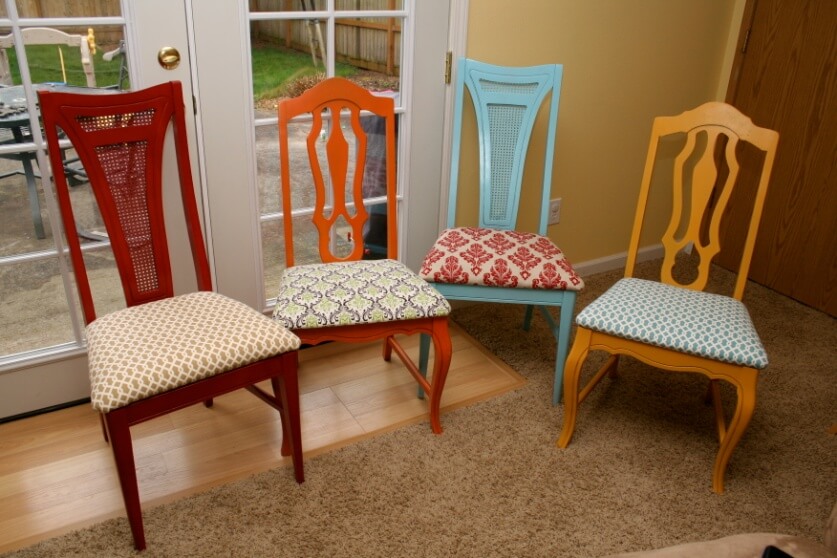 7. Create a girly name for your girly space



No girl-cave is complete without a name. Princess Palace? The Chic Chateau? No need to limit yourself to alliteration; The Glittery Cupcake Suite works as well.