Between juggling our summer jobs and trying to make time to get away for a while with friends, we often think that we should fill our summer days with banking some extra school-year cash and taking it easy. But why not also think of ways to get ahead this summer
while
working on our tans? Here are 25 productive things to keep in mind this season.
For those of us who have graduated or will be graduating soon, earning our masters might seem like the next step.  Or maybe it's time to breathe a bit and wait a year… or two? Make a list of your top 3 grad programs (Can I afford this?  Is this program what I'm really interested in? What are the graduate assistant programs like?), as well as 3 alternative grad schools and start thinking about the future.

Sometimes it really is the little things that matter the most to someone.  Waiting that extra second to hold the door for someone or letting a person with less items stand in front of you in line is not only polite, but could really make a difference in their day.

Whether it be donating old books to the local library or holding a car wash for a good cause, community service is an important and worthwhile way to get ahead over the summer. Not sure how to get started? Check out Do Something (@dosomething on Twitter or
www.dosomething.org
) for some pointers on how to get involved.
4. Embrace Your Inner Kid
Despite the woes of becoming an adult (it sucks, we know), take time to do some of the things you love, like going to the local park or the zoo. It's important to remember that we can balance fun and adulthood at the same time. When asked about things that she misses from her childhood, Stephanie Speranza, graduate of SUNY Geneseo, said, "
I miss playing with my Barbies. It was nice having my day centered around just having fun and doing things that I like. Now I feel like its hard to even get an hour in my day that's dedicated to just having fun between school and work."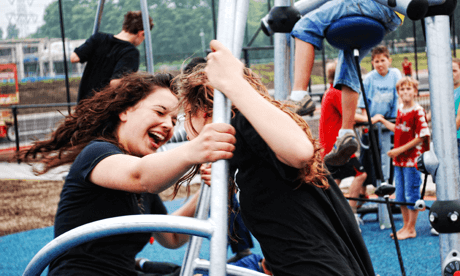 We've all been hurt before, but sometimes the best way to move forward is to simply let things be, forgive and forget. Time does heal everything, and letting go of past resentments (in the work place, at school, etc.) will ultimately help when looking toward the future.
From attending a cooking class or learning how to play the piano, picking up a new hobby is a great conversation starter when going on job interviews.
Classes, internships and potential jobs, oh my! Before jumping head first into a class that you "heard" was cool or an internship that "seems" like the right fit, do your own research. A little research goes a long way. Lauren Berger, CEO of Intern Queen Inc., has said that, "Completing internships is important, especially for potential job interviews. You really need them for today's job market."
With social media today, it's important to "clean up" our profiles when creating our own personal brand. Update your LinkedIn (think of it as an online resume) and complete a clean sweep between appropriate Facebook and Twitter updates from the… well, anything you wouldn't want your parents to read. Jenna Mucha (@jennamucha), Social Media Strategist for the Bernard HODES Group, shared with CM some pointers: "Be smart about your social media privacy settings: LinkedIn is a professional social network, but Facebook, Twitter, Instagram and Google+ traditionally are not. Since they are becoming a more professional place- be sure to personalize your settings so that no embarrassing photos or conversations from younger years could hinder a potential career opportunity."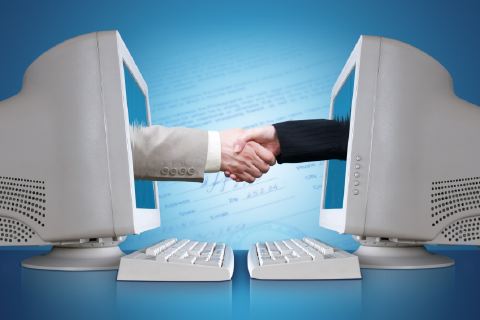 Join a local association that is connected to a career path that's of interest to you. Get your feet wet before you go swimming. From public relations to journalism, plenty of associations offer student discounts as well as the opportunity to network with prospective employers in your field.
10. Step out of your Comfort Zone
If it normally seems daunting to go anywhere without a friend by your side, take a night to go to a class or an event solo- it might seem scary, yes, but often we learn the most about ourselves when we're by ourselves.
As opposed to catching up on all of our favorite shows on Netflix the entire summer (okay, maybe some days can be reserved for this), try to also read the newspaper or a book over the summer (fluff reads count too).
We're growing up, and we can't rely on parents as much anymore. If you don't already, learn important life skills… like knowing your social security number without having to keep a post-it in your wallet as a cheat sheet. Speranza said, "Just the other day I was thinking about how I had no idea how to even go about doing taxes, and there are so many technical things that I associate with adulthood that I have no idea about yet. When I've got some of those down, then I think I'll really feel like a grown up!"
13. Travel, travel, travel
It doesn't matter if you're only interested in traveling locally and going on weekend getaways or if your passport has been stamped a bunch of times, showing interest in traveling to different places and meeting new people makes you even more marketable on job interviews.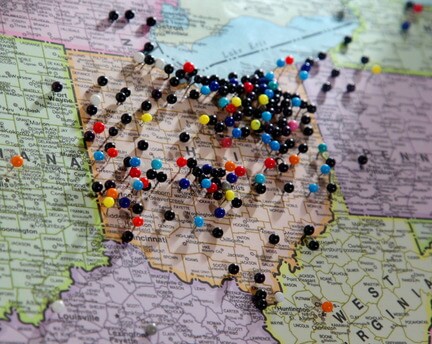 14. Create your own elevator speech
As a member of greek life, I understand what it's like to recruit and explain why you love your sorority, and what greek life has done for you. But sometimes, we only have a short period of time to do this. Like recruitment, creating your own "elevator speech" (because they last for about thirty seconds) will help when networking and meeting people for the first time.
Easier said than done, we know, but confidence is key when you're meeting new people and making new connections. Getting a new haircut or adding some color to your wardrobe can be a positive change- and just the ticket to add some extra self-confidence to your repertoire.
16. Create an Action Plan
Think of all of the things that you'd like to accomplish this summer and next semester, both small and big. Mucha recommends, "Be social, but smart. Potential employers expect you to be active on social media sites, so participate in conversations happening on employment focused social properties."
When times get stressful, learn what helps you to relax the most. Whether it be scented candles and a good read, or taking a hot bubble bath, find your therapeutic niche. Everyone deserves a night to recharge their batteries.
You know that summer bucket list you wrote in May and it's been sitting on your desk since? Take a look at it and get to it.  Summer will be gone in no time.

19. Learn your strengths and weaknesses
Pretty self-explanatory, but prospective employers often ask about weaknesses, as well as strengths. Learn how to turn your "negative" into a "positive" (i.e. "Sometimes I'm running late when I make plans with friends over the weekend, so I know that I need to give myself extra time in the mornings before I leave for work so I'll always be on time").
20. Think before you post
When it comes to Facebook and Twitter, really think about that new status update or tweet first. Seriously. 
21. Unplug from the tech world
Even if it's just for thirty minutes or a full day, turn off your phone or laptop (after reading this article of course, ha). Trust us, Facebook and texting will still be there later.
There are certain life skills that every college student should know, like doing the laundry or learning how to change a flat tire. You never know when a new skill can come in handy.
23. Clean out your closet
Out with the old, in with the new. Donate clothes that you haven't worn in months and as a reward, buy a couple of new outfits. It's a win-win. Looking for a way to get started? Contact Big Brothers Big Sisters, a youth-supported mentoring organization that collects clothing donations. Check out
http://www.bbbsdonate.org/gd.donations/default.aspx
for the full list of potential donation items.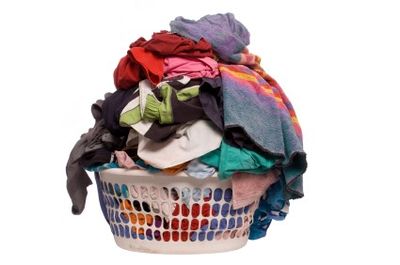 It's easy to charge things on our credit cards without paying it much mind, but start making a budget plan for yourself. You'll thank yourself later.
Find out what works best for you, as opposed to what might work for your friends or family. After all, college is about earning the best education for
you
. From my own experience, I've learned that I'm in college to earn an education for
myself
. Several of my relatives have suggested that I get into the teaching field, but I don't feel that's where my strengths lie. I've come to realize that despite their good will and advice, my relatives aren't taking my classes for me, and quite frankly, my degree is working toward my future and no one else's.
thumnail image: multo.com