As your list of first-world problems grows, so does the sheer relatability of this classic sitcom. I mean, could "Friends" be any more accurate?
Whether or not you can go out and meet your real-life friends in person, you can always count on "Friends" to cheer you up.
1. "I say more dumb things before 9 a.m. than most people say all day."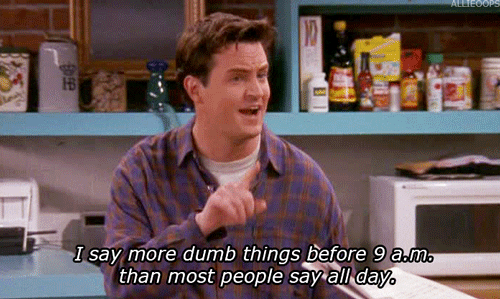 Take pride in your stupidity, because if you don't, who will? Know your worth, girl. At this point, your brain functions about as well as a block of cheese.
2. "I wish I could. But, I don't want to."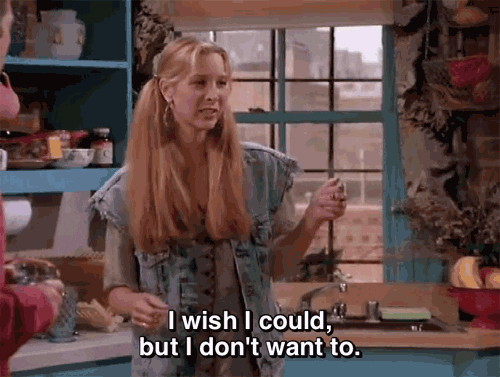 Canceling on plans you'd made weeks ago and forgotten about, just to stay in bed and eat a full bag of Doritos by yourself instead? Ah, every introvert's dream. "When my brother and I had to divide household chores this lockdown, this was exactly how I felt," National Institute of Design junior Neil Barnabas said. Shoutout to Phoebe for always saying exactly what we think!
3. "Joey doesn't share food!"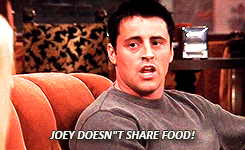 How dare your boyfriend take a bite of your burrito without asking? So what if he bought it for you? Disgusting behavior.
4. "I earned this! I wiped tables for it, I steamed milk for it, and it was totally… not worth it. Who's FICA? Why's he getting all my money?"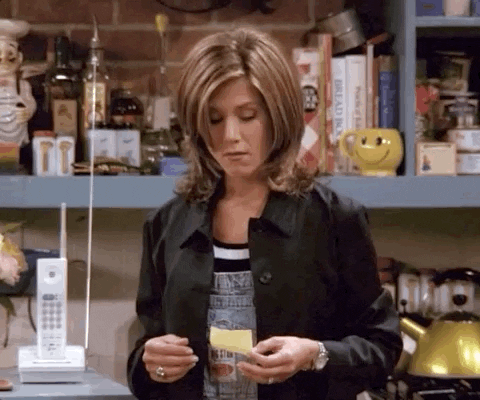 Slaving away at your summer internship only to have your meager earnings get taken away in the name of 'tax', leaving you with just enough to afford half a Twix and two-thirds of that dress you'd had your eyes on? Livin' the American dream.
5. "They don't know that we know they know we know."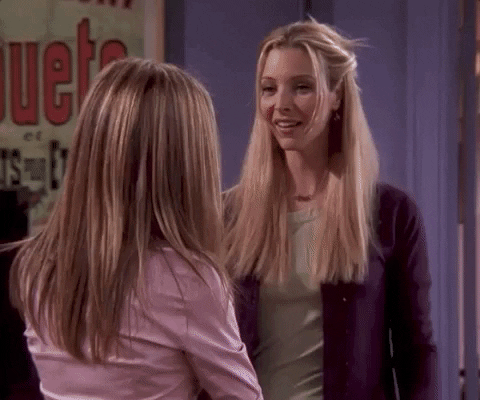 You know those times when you have to round up your siblings to build a complicated plan consisting of strategic emotional blackmail? And then try your best to secure permission to do something inevitably stupid from the parental unit? I'm sure we've all been there, done that.
6. "Brussels sprouts? That's worse than no food."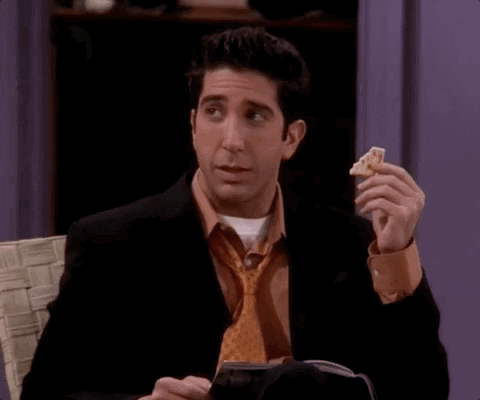 When your mother tries to slip in some greens into your smoothie thinking you won't notice. I might just have 3 brain cells left, but my taste-buds are still intact, mom!
7. "I'm not great at the advice. Can I interest you in a sarcastic comment?"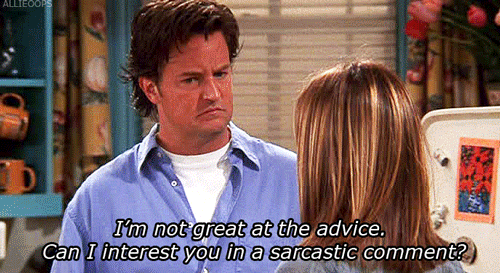 When coming up with pep-talks has you stumped but you consider yourself bilingual because of your effortless fluency in sarcasm. Chandler proves once again to be our ultimate spirit animal.
8. "Go tell him he's cute. What's the worst that could happen?" / "Um, he could hear me!"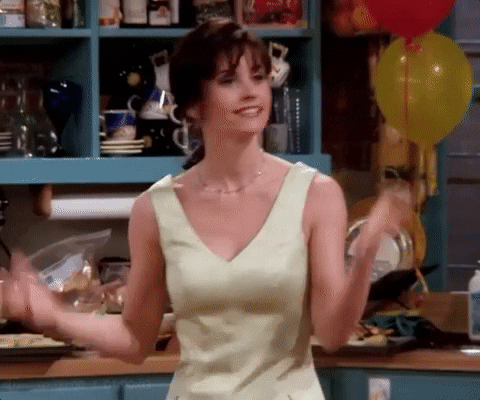 The adult equivalent to "act natural, your crush's coming!" Pray for the earth to swallow you whole as the new Zac Efron doppelgänger at work overhears you gushing about him to your girl-gang on the phone.
9. "First name: Crap, last name: Bag."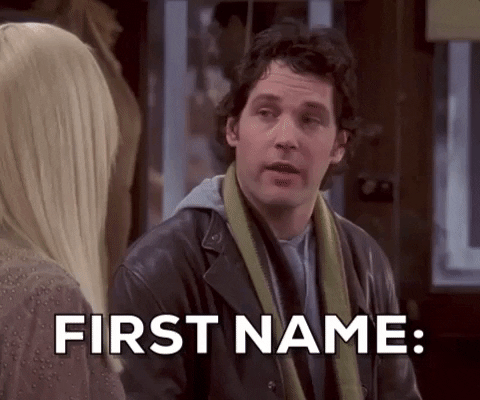 The only acceptable way of introducing your serial cheater of an ex to your friends when he resurfaces with the pitiful "I miss you" text at 3 a.m. on a Wednesday in the middle of quarantine. Even proves an appropriate nickname for your annoying little sister. "If there's one person that ALWAYS fights with me for the TV remote or finishes the only chocolate bar I've been saving up, it's my arch-nemesis, the one that deserves to be called out by that name – my younger sibling," MIT-World Peace University third-year student Yoshita Parwani said. A truly all-purpose wonder from Mike here.
10. "You can't just give up. Is that what a dinosaur would do?"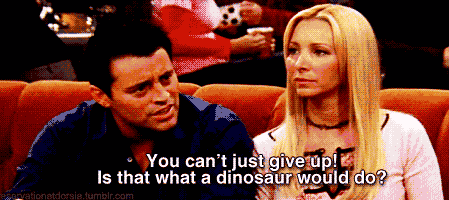 Use this the next time you need to motivate your roommate to write that damn essay instead of binge-watching trash reality TV… while you ignore your own growing pile of homework.
11. "Hi, I'm Chandler. I make jokes when I'm uncomfortable."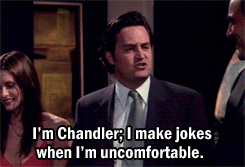 Does your entire coping mechanism rest on a combination of untimely humor and half-joking self-depreciation? Or can you actually afford therapy?
 12. "Someone ate the only good thing in my life!"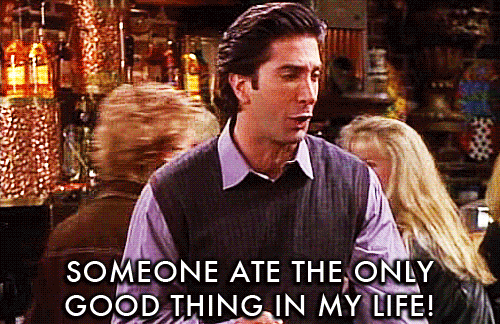 When your flatmate eats the slice of cake you'd saved all week for your personal Friday night pity-party and now you have to prepone it to Thursday to wallow in your cake-less sorrow.
13. "Phoebe, do you have a plan?" / "I don't even have a 'pla'"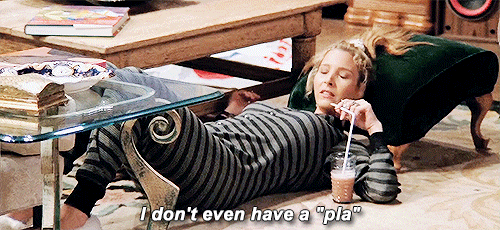 Realizing you have nothing figured out despite legally qualifying as an adult? "When I say I don't have a plan A, B, or of any other alphabet, what I mean to say is that I'm Netflix-ing in my PJs with a pizza on one side & a (falling) pile of assignments due tomorrow on the other with a poster of the Princess Consuela Banana Hammock as my inspiration!" Parwani said.  Your twelve-year-old self would be quite disappointed, but at least now you have mimosas to drown your sorrows in. Win…?
14. "I'm gonna go get one of those job things."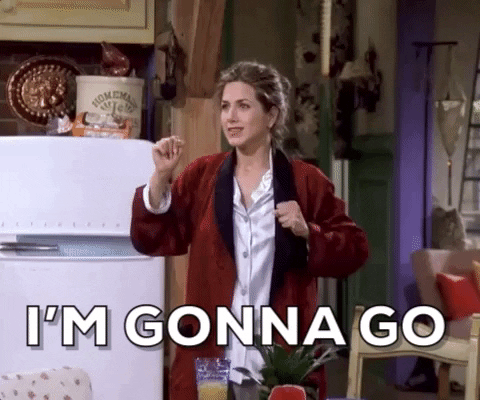 Fresh out of college and fresh into unemployment was never part of your ten-year plan… but then again, neither was this lovely pandemic. So cut yourself some slack while you mentally prepare for some minimum-wage fun on the way to (someday) snagging your dream job.
15. "You're so far past the line, you can't even see the line. The line is a dot to you."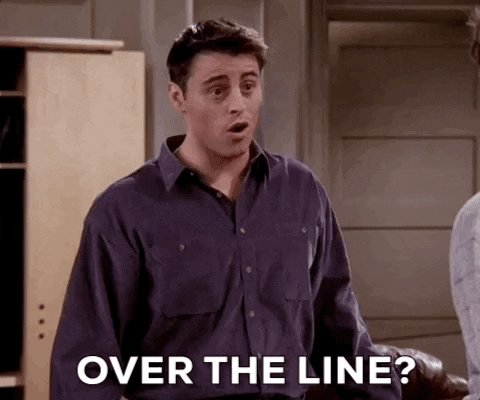 Your sister won't stop borrowing your new clothes before you've gotten a chance to wear them. Now that cute white top has a massive mustard stain down the front and you have her "mysterious disappearance" plotted out.
16. "Ah, humor based on my pain."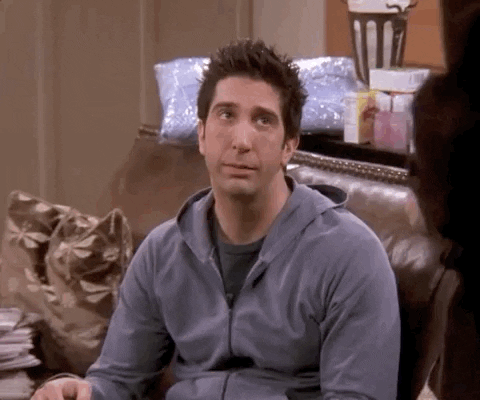 Paired best with an attempt to act chill while your friends take turns roasting you. Fake-laughing along while they hit all your insecurities one by one. "Every person's reaction as God progresses to introduce new aspects of 2020," said Ritik Makhija, freshman at the University of Arizona. Hold in the tears, big boy.
17. "What a small world!" / "And yet I never run into Beyoncé!"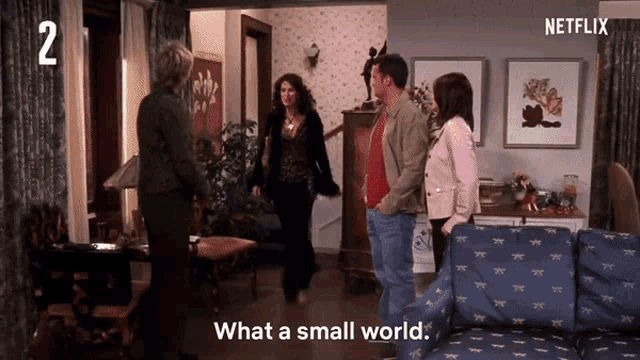 Perfect for when you run into your most gossipy neighbor at the mall thrice in a row on a first date and can't help wondering why luck – and any chances of bumping into Harry Styles – has long abandoned you
18. "You could not be any more wrong. You could try, but you would not be successful."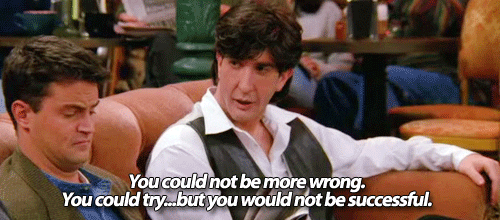 Trying to win an argument with your girlfriend proves impossible because all logic eludes her and she turns on the waterworks the moment she realizes she's about to lose. All you can do is mutter under your breath in frustration and swallow down the five-point case you'd prepared to back up why hotdogs qualify as sandwiches.
19. "Oh my god, I've become my father! I've been trying so hard not to become my mother, I didn't see this coming."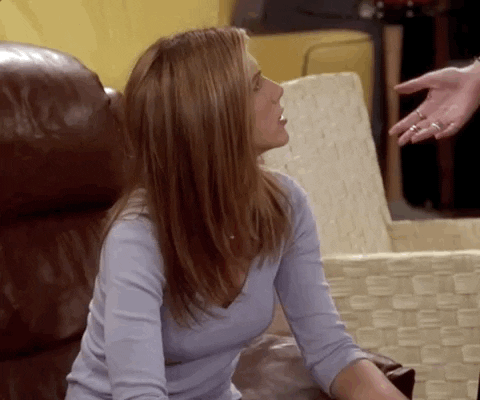 Moving back in with your parents during the pandemic might make you want to pull your hair out at times. Do you know what else it will do? It will have you slowly absorbing all their little mannerisms you've loathed since childhood. Watch out, you've been warned!
20. "Bagels and donuts. Round food for every mood!"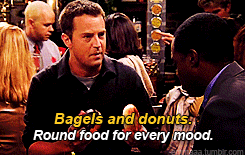 Self-explanatory. Food makes everything better, always.
21. "I'll buy new friends! And pay for their plastic surgeries so they look just like you."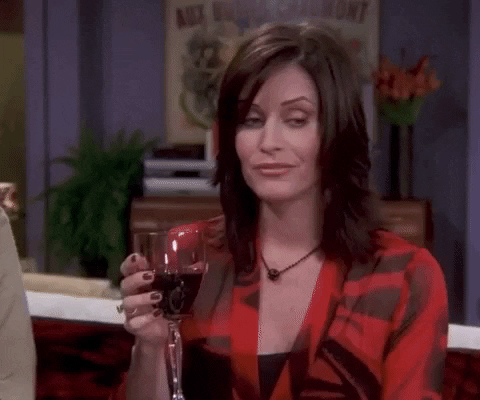 When you fight with your best-friend but refuse to put your foot down because you know she ate your last fry the other night. Who cares, you'll just replace her.
22. "Your love is like a giant pigeon, crapping on my heart."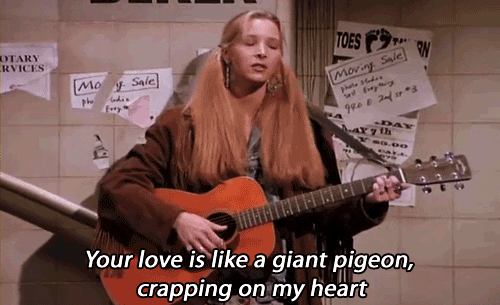 When your boo who doesn't know he's your boo comments on another girl's Insta selfie and leaves you on read. Cue the sad girl hours playlist.
23. "So he said, 'Hey Toby, do you want a donut?; And I-I wanted a donut. And now it's five years later, the donut's gone and I'm still Toby."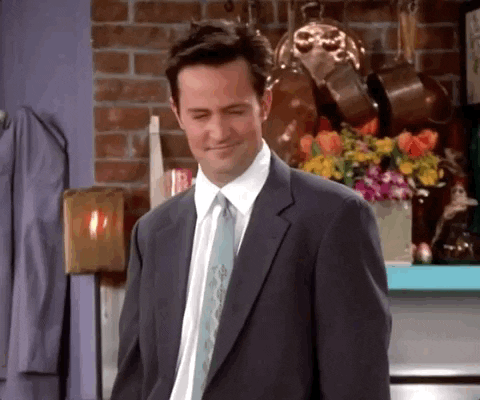 This one goes out to all my folks who have an unusual name and social anxiety: why try to correct someone when they mutate your name beyond recognition when you can just smile along and avoid that awkward conversation? Now, you respond to 'Susie' although your mom named you Sequoia.
 24. "Yeah, it's a moo point. It's like a cow's opinion; it doesn't matter. It's moo."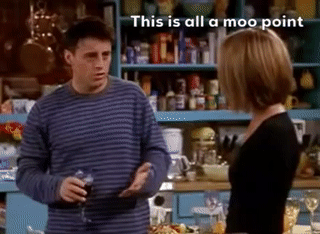 When your local Karen starts protesting mask usage but doesn't get the attention she believes she deserves. Yeah, yeah, moo on, Karen!
25. "Welcome to the real world. It sucks, you're going to love it."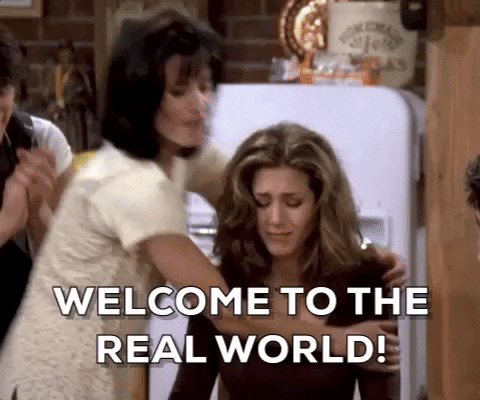 Doesn't this whole 'adulting' thing sound like a scam to you, right about now? "I think this quote is very relatable because I am just starting my life, just starting to grow and getting to know the real world. 2020 is a prime example of how the 'real world' does suck but we learn through hardships and experiences," Florida International University sophomore Sophia Estupinan said. Maybe we'll recognize it as a bad dream we can wake up from. And then go back to eating candyfloss and watching cartoons all day.