When you think of New York City, your mind instantly fills with images of bright lights and towering buildings. Staten Island, known by most as the forgotten borough, offers a unique view of New York, often going unnoticed by the general public. Within our borough exists historical landmarks, flavor-packed restaurants, and sentimental ways to bring together your loved ones. Staten Island shows that New York delves deeper than our "concrete jungle" stereotype. But wait, there's more. You don't even need to be over 21 to join in on all the fun.
Read on to see the top 21 things to do before you turn 21 in Staten Island.  
1: Picnic at the Conference House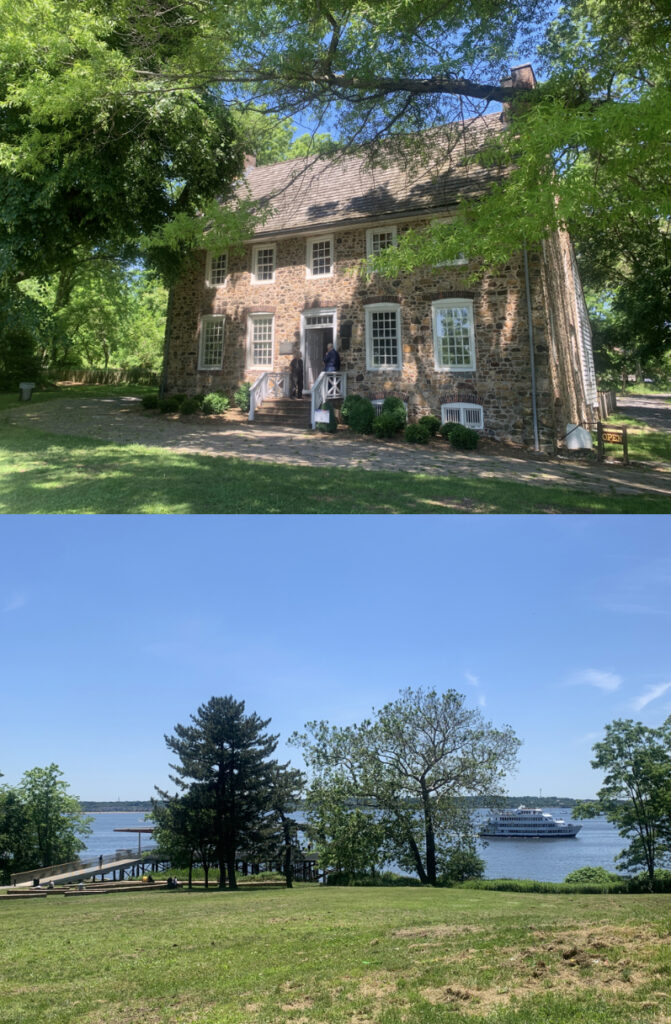 Staten Island, also known as the borough of parks, contains many places outdoors to explore. Conference House Park remains one of Staten Island's most interesting hidden treasures. With a rich history dating back to the American Revolution, the Conference House offers a unique perspective on Staten Island and our contribution to the city. Pack up a picnic basket, a blanket, and a polaroid camera, you don't want to miss a cute photo op! 
"The Conference House is such a fun spot to visit in the summer once the weather warms up. It's a favorite amongst my family," College of Staten Island junior Melina Sainovski said. 
Enjoy the scenic views, the calming walking trails and view the water from the pier. Some fun facts about the Conference House? In 1776, British colonel and owner of the home, Christopher Billop, attempted to negotiate peace and put an end to the American Revolution. However, revolutionists such as Adam Smith and Benjamin Franklin refused, allowing the revolution to continue. Imagine walking on the same grounds our founding fathers grazed over two hundred years ago? Sounds like a dashing way to spend a midday outing, if I do declare.  
2: Take pictures at Snug Harbor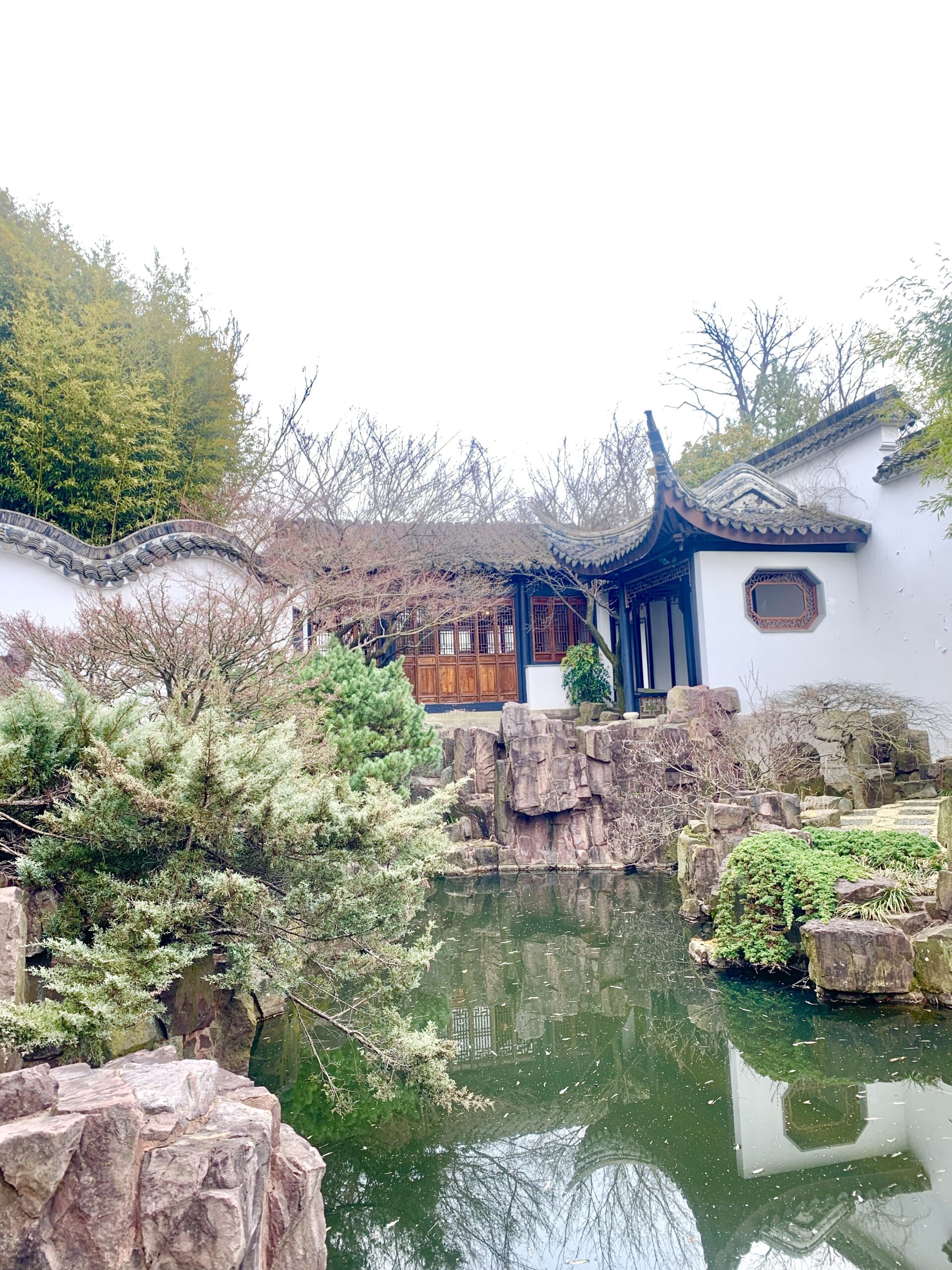 Snug Harbor, another piece of Staten Island History, offers a tranquil escape from the city in their Chinese scholar garden along with beautiful blooming flower gardens. Formerly the home to retired sailors during the 1800s, Snug Harbor, now a cultural center, encourages the arts and maintains the integrity of the historic architecture on the premise. Here, you can attend tours, community events and of course take beautiful pictures that will make people say, "What majestic place did we wander to?" The answer? Staten Island's very own Snug Harbor.
3: See a show at St. George Theatre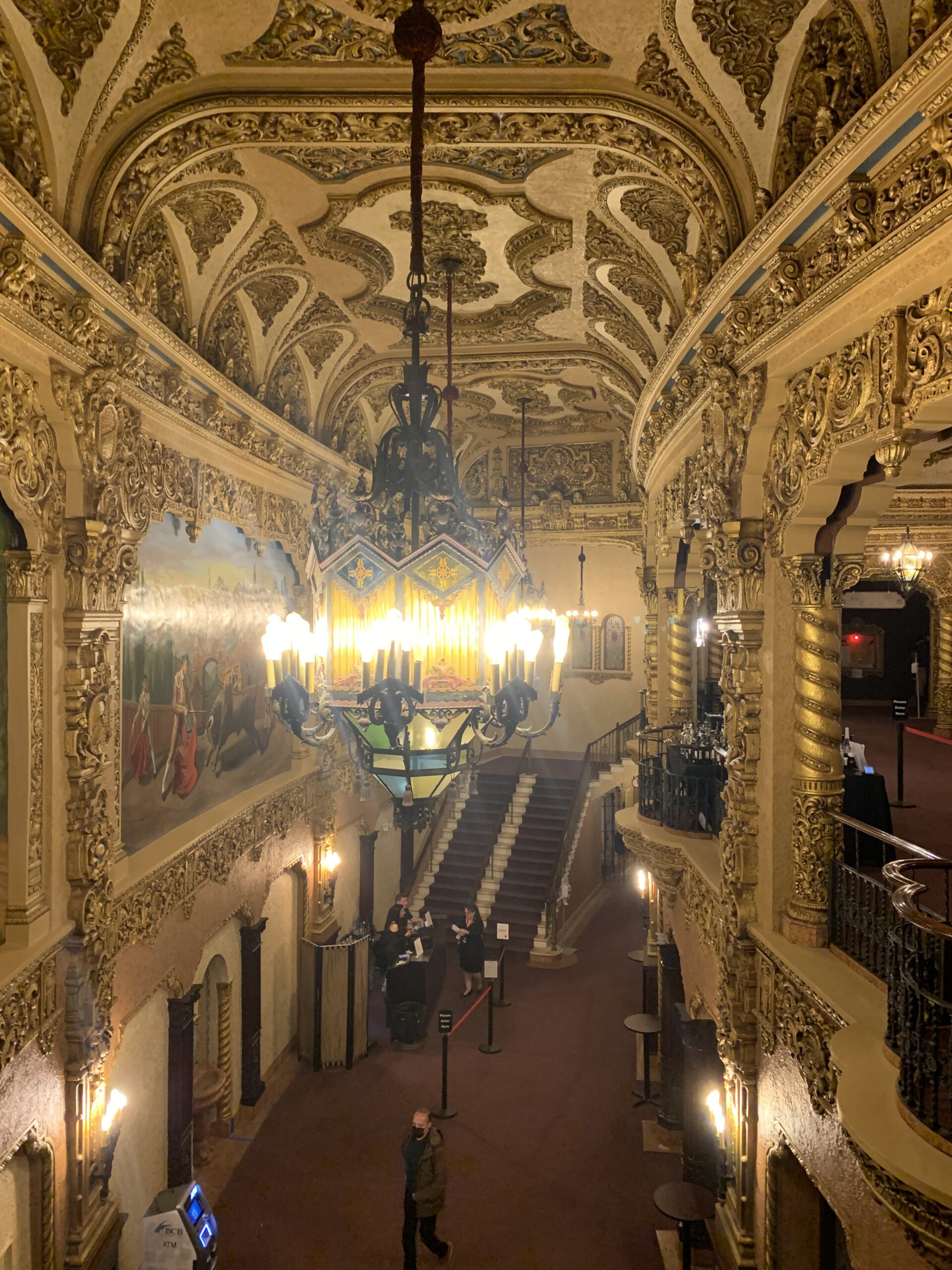 The ornate St. George Theatre, breathtaking to say the least, provides a scope into the art and culture present on Staten Island. The St. George Theatre hosts movie viewings, productions, comedy shows, dance recitals and more! If you have a love for live theater, check out the St. George Theatre website to view all their upcoming must-see plays. The theatre produced a one man show of A Bronx Tail, and on June 4th will be hosting a music event showcasing the most popular songs by The Beatles performed by The Blue Meanies. During the holiday season, the theatre throws an annual Christmas show. Also, stay up to date with all of your favorite local comedians, you never know when they may be performing! 
4: Try Staten Island's best burger at Duffy's Tavern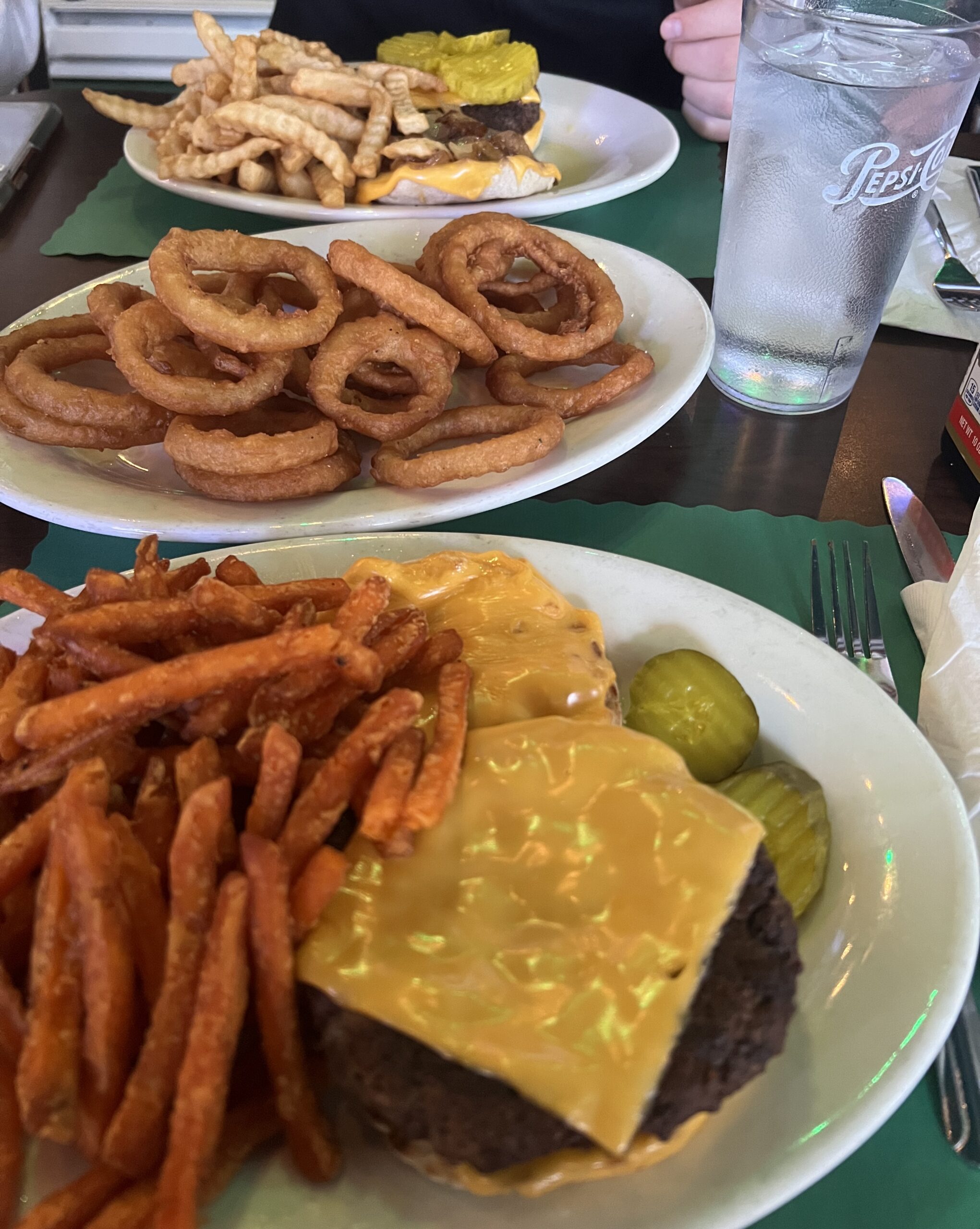 You cannot visit Staten Island without trying our best burger. Duffy's Tavern, a pub and restaurant, located on Forest Avenue, happens to be a close drive from the Staten Island St. John's University campus. The beers on tap must wait until your 21st birthday, however, customers of all ages can enjoy their tasty burger, one that stands out from all the rest. A Duffy's burger comes out on an English muffin with a juicy patty served with your choice of cheese and toppings. Aside from burgers, you must try one of their classic finger food appetizers such as wings and jalapeno poppers.
"Duffy's is the only place I want to eat when I have a cheat day. My go-to pick is the cheeseburger with American cheese, fried onions, and regular fries on the side," College of Staten Island freshman Dino Akikovski said. 
As a foodie myself, Duffy's also serves a mean pastrami sandwich on rye bread with mustard, the way the sandwich gods intended. Duffy's doesn't stop there. Want a change from normal fries? Pick from seasoned waffle fries or my dad's personal favorite, the crispy sweet potato fries (if you were wondering, yes, you can add cheese to your fries). For those who like a little kick, be bold and try the pepper jack burger, the perfect amount of spice if I might add. I promise you can't go wrong at Duffy's. 
5: Watch the sunset at Gateway National Recreation Area, Great Kills Park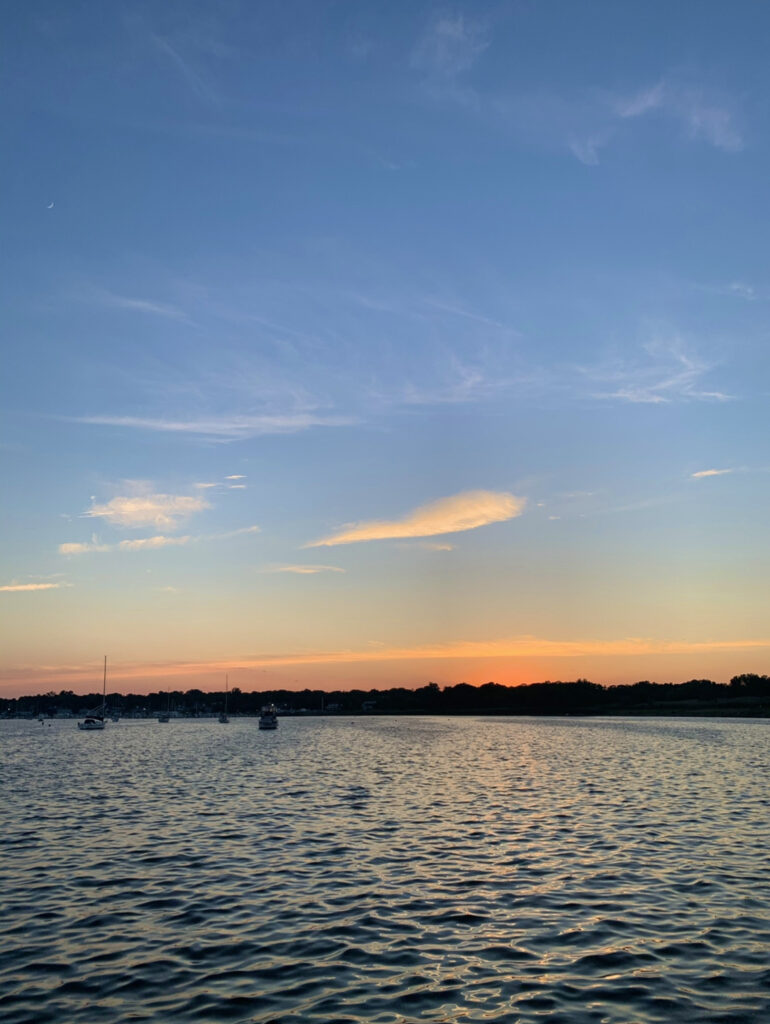 Gateway, as the locals call it, fills the Snapchat stories of basic Staten Island girls who post aesthetic photos of the sunset. Instead of tapping through pictures, view the sunset in the flesh. You can find boats parked in the marina, and in the background, a blooming, vibrant sunset, the icing on the cake for a beautiful summer day. Watching the sunset may seem cliché; however, witnessing the Gateway sunset will make you feel like a character in Outer Banks, living out your teen years to the fullest. Park your car, roll down the windows and blast your favorite music with your best friend. A sight so beautiful requires someone near and dear. 
6: Denino's Pizza and Ralph's Ices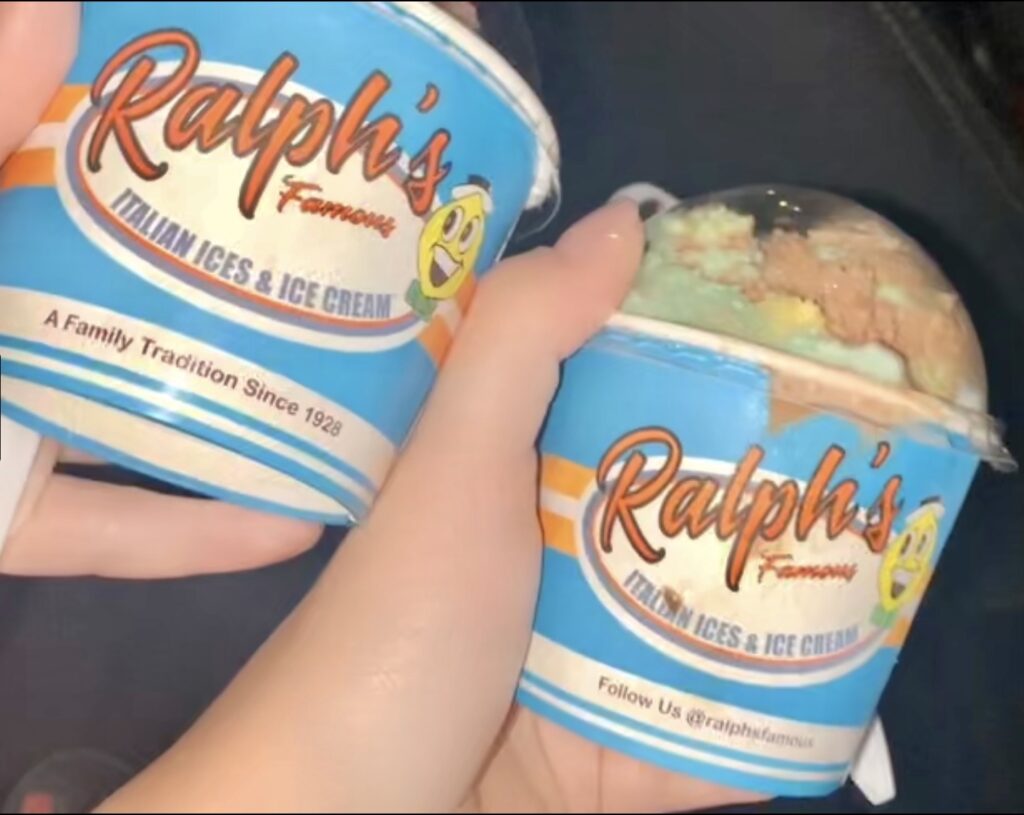 If you search up "classic Staten Island experience" Denino's Pizza and Ralph's Ices for sure will pop up first. Going to Denino's for dinner and Ralph's Ices for dessert happens to be a family tradition for most, especially during the warmer months when students close their books and welcome summer vacation. Get yourself some calamari as an appetizer and a classic margarita pizza for your main dish. To cleanse your pallet, head on over to Ralph's Ices and pick from dozens of flavors of their classic Italian-inspired water ices. Never had one before? Well, as opposed to ice cream, water ices provide a lighter, refreshing flavor ideal for the New York humid summers, usually without the dairy and eggs. A great option for those with stomach sensitivities. Don't worry, they also serve cream ices, soft serve, sundaes and milkshakes as well. The crowd favorites: Rainbow, spumoni and lemon ice, three classic flavors that never fail to cool you down in the summer. 
7: Walk down the South Beach Boardwalk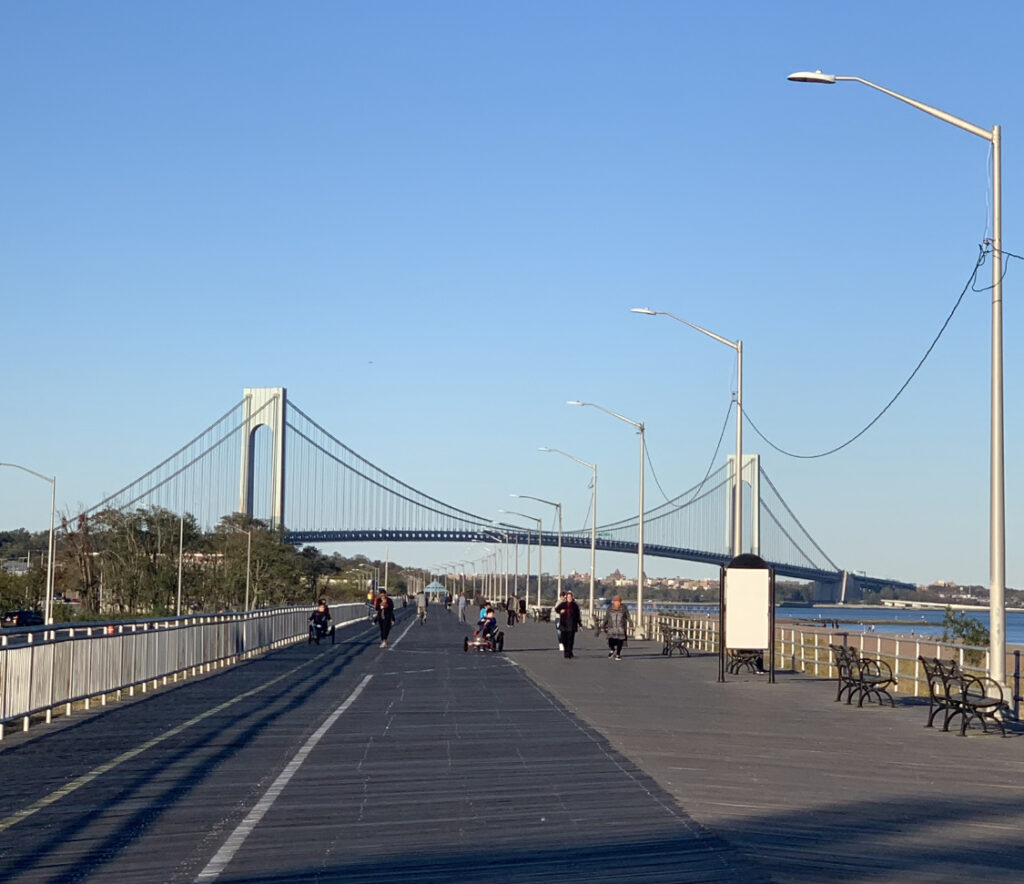 Popular Rom-Com How to Lose a Guy in 10 Days starring Kate Hudson and Matthew McConaughey contains an adorable scene that forever lives rent-free in my mind. McConaughey's Staten Island-born character, Benjamin, takes his love interest, Andie, on a motorcycle ride down the South Beach Boardwalk. After visiting his family, Andie realizes she truly loves Benjamin. I'd like to think Staten Island, the city of love, brought them together in a way Manhattan couldn't. Maybe I am just fooling myself, but nonetheless, the South Beach Boardwalk gives you a perfect view of the Verrazano bridge and proved to be a romantic getaway for the two love birds, Benjamin and Andie. 
8: Visit Fort Wadsworth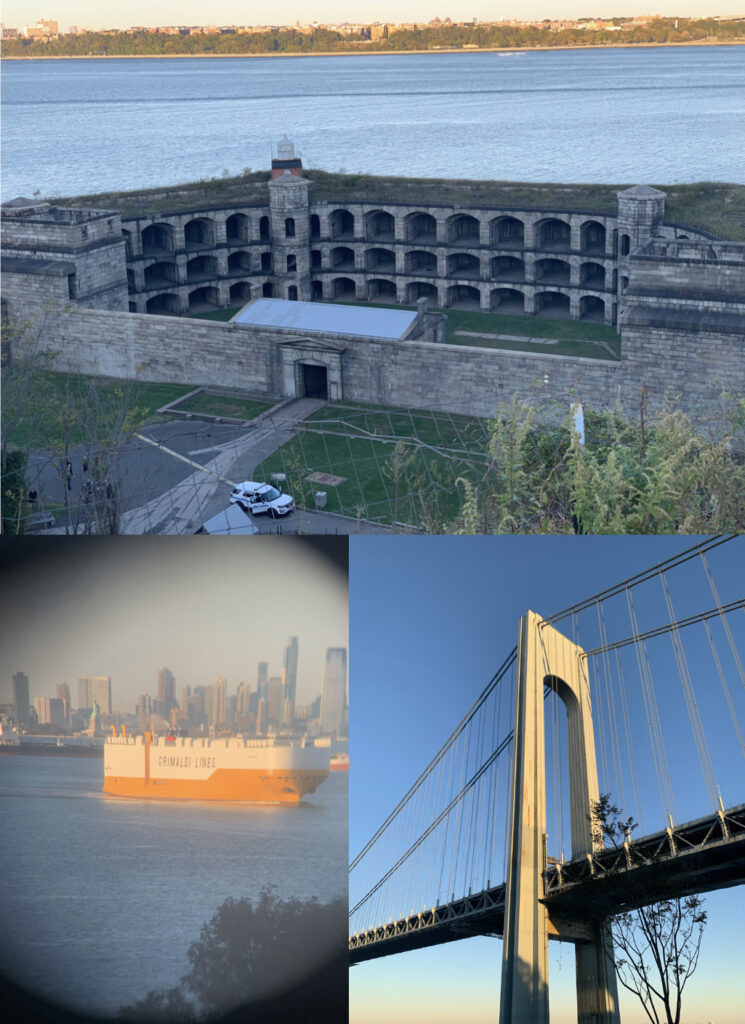 Just like in the name, Staten Island, indeed an island, comes without tropical plants, but great accessibility to surrounding waterways. Fort Wadsworth proves Staten Island to be an asset to New York City, being utilized during the American Revolution all the way up until the post-WWII era. Located right under the Verrazzano Bridge, Fort Wadsworth now serves as a breathtaking picture spot, and place to stroll. 
"I remember taking a trip in grade school to learn about the riveting history. Now as an adult, I can appreciate all the memories and moments to come, not to mention the view; it is timeless," St. John's University freshman Gabriela Battisti said. 
While the fort no longer sees days in battle, it certainly remains a sight-to-be seen, especially with the twinkling Verrazano Bridge gleaming in the background. A pic taken at Fort Wadsworth, for sure an eye-catching addition to anyone's social media account. Pack some antibacterial wipes and peep through some of the telescopes in the viewing area. Here, you can get a zoomed-in view of passing boats and even the Statue of Liberty.
9: Attend a community event at the historic Richmond Town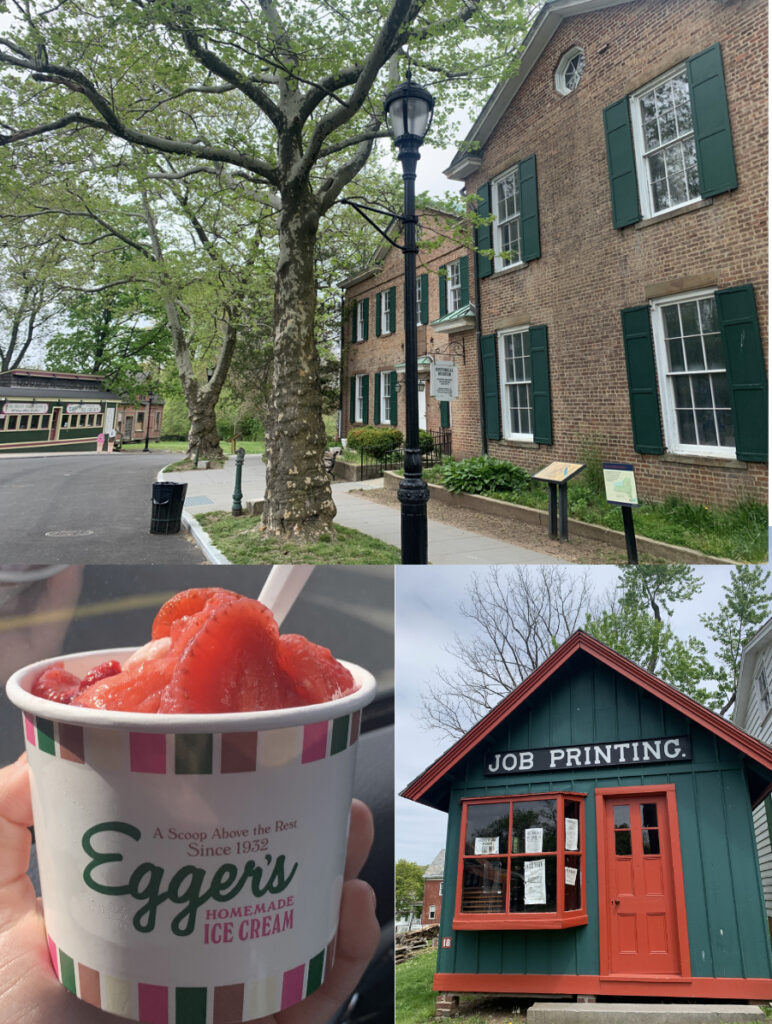 A day spent in the historic Richmond Town will transport you back to the 1800s. Many students attend trips to Richmond Town where they learn how to make candles like in the old days and about Staten Island's history. The town contains preserved buildings dating back to the 19th century and hosts community events. Some popular events include their Independence Day weekend celebration and the Richmond Country fair where you can participate in crafts and activities. Also, don't forget to stop by Egger's Ice Cream Parlor and the new Main Street Coffee, both recently opened up on the grounds. 
10: Spend the day at Barnes and Noble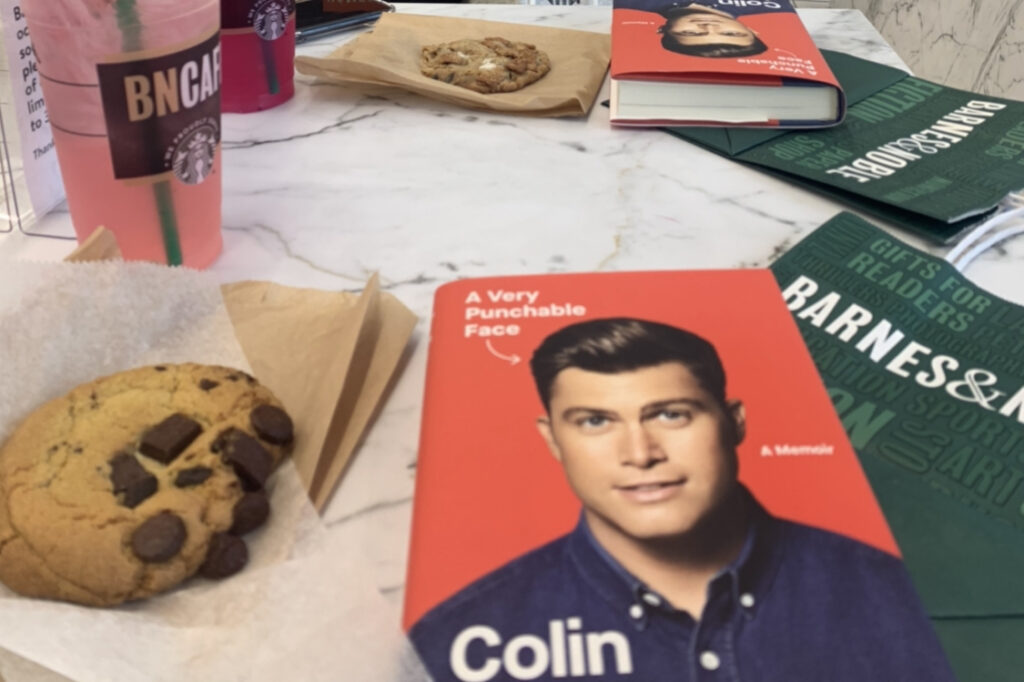 Staten Islanders endured heartbreak the day we downgraded from a two-story Barnes and Noble to our current one-floor location by the Staten Island Mall. While I will never get over this unfortunate reality, our current Barnes and Noble still remains a go-to spot for my friends and I who make it our life mission to live like the main character. A Barnes and Noble trip follows a consistent routine. First, order a drink from the Barnes and Noble café. No, you cannot use your Starbucks gift card here, the workers never seize to stress this to the customers. Next, walk in and out of every single aisle, even the genres you don't care about. The main character must always be open-minded, you never know what you may find. Finally, you must purchase the cutest stationery to ever exist, so you and your friends can send each other handwritten letters, just like the old days.
11: Shop at Staten Island Mall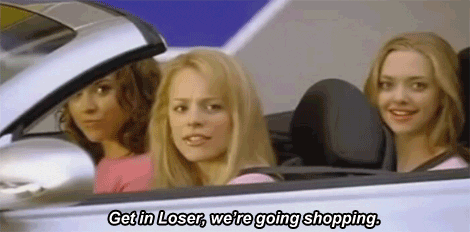 The Staten Island Mall, also referred to as "The Mall," seems like a given since we only have one mall. However, with the recent updates, The Staten Island Mall has new and exciting spots, making it a great location for young people to get together and spend the afternoon. Go record shopping, grab some nuggies from Chick-fil-A, get a burger from Shake Shack or window shop with your closest friends. The Mall also hosts an annual carnival in the parking lot, an outing filled with fried Oreos, games, rides and thrills. Make sure you pick up all your besties and shout, "get in loser, we're going shopping," just like in Mean Girls. 
12: Coffee date at Main Street Coffee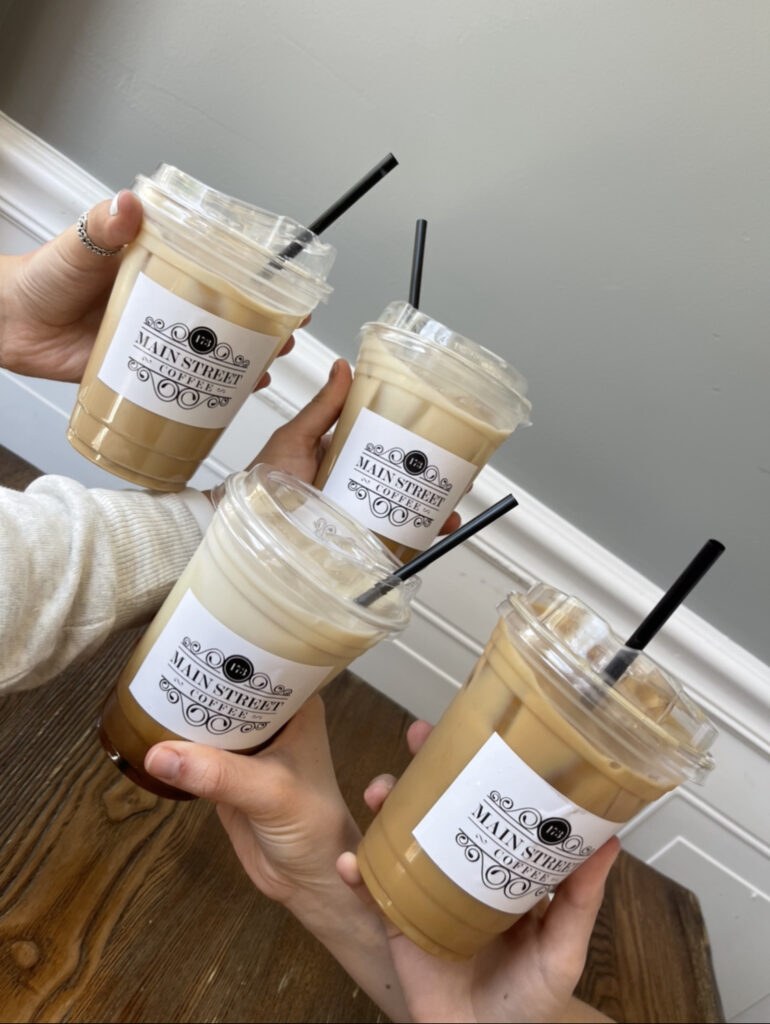 Local small business, Main Street Coffee, fulfills a hipster's dreams. Yummy pastries? Check. Iced lattes with flavor shots to choose from? Check. Dairy milk alternatives galore? Most definitely. Grab a book from home to read while you sip on your espresso, your laptop if you need to finish an assignment, or a best friend who shares your love for artisanal coffee and sweets. Don't forget to try their yummy and healthy avocado toast! Main Street Coffee would gain the approval of Lorelei and Rory any day. 
13: Painting at Wolfes Pond Park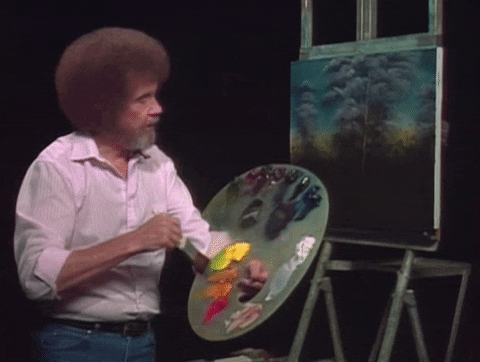 Staten Island contains endless parks, preserving great portions of nature and indigenous plant and animal life. Wolfes Pond Park, located on the South Shore of Staten Island, transforms into a family outing hotspot during the summer months, often acting as a place for barbecues, picnics and sports practices. Head on over to your local craft store (or the Dollar Tree for a cheaper alternative) and grab some art supplies because Wolfes Pond Park can inspire the artist in all of us. Pull up a Bob Ross video or use your surroundings as a reference and begin to appreciate the simple beauty that lies hidden within the trees and shoreline. A great way to spend the summer days with that special someone or even a group of your fellow creative friends, if you ask me.  
14: Donuts at Donut World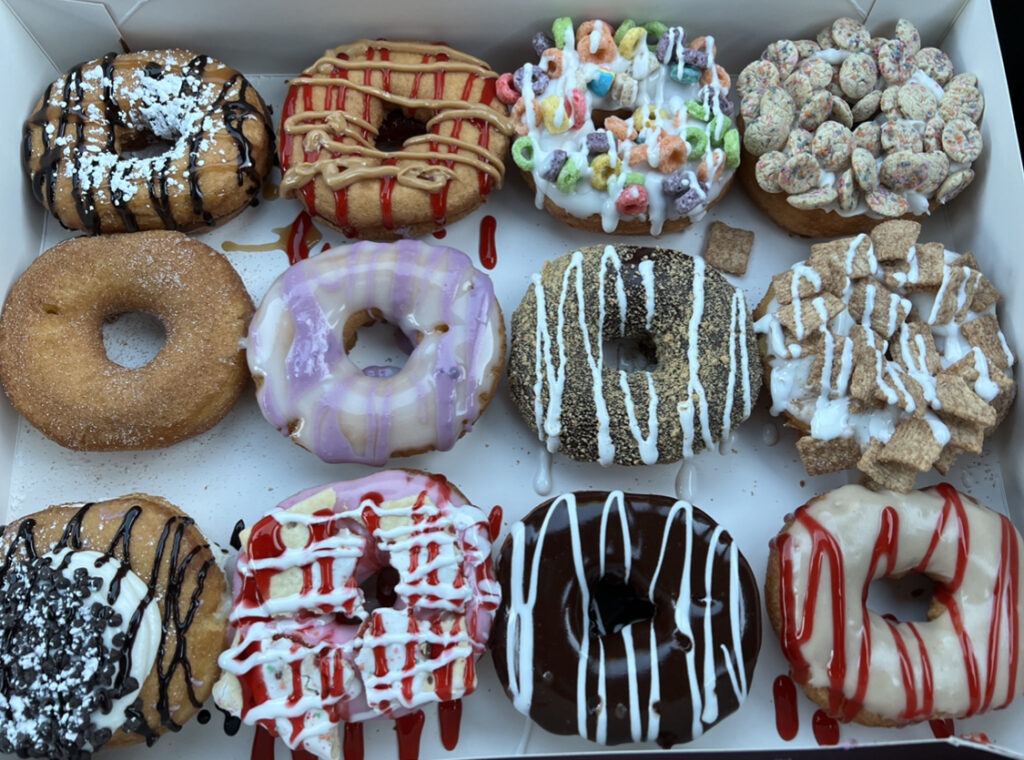 On social media, you often see pictures of delectable, fancy donuts. You can spare yourself a trip to Los Angeles because Donut World adopted the popular, over-the-top donut trend to our very own Staten Island. With donut options sparse and few for Staten Islanders, Donut World fills a market once lacking. You can create your own donut flavors or pick from their list of options. Crowd favorites include peanut butter and jelly, fruity pebbles and Oreo crumbles with silky vanilla icing. Grab a dozen for any party or special event, they will for sure impress all your friends and family.  
15: Staten Island Ferry to Manhattan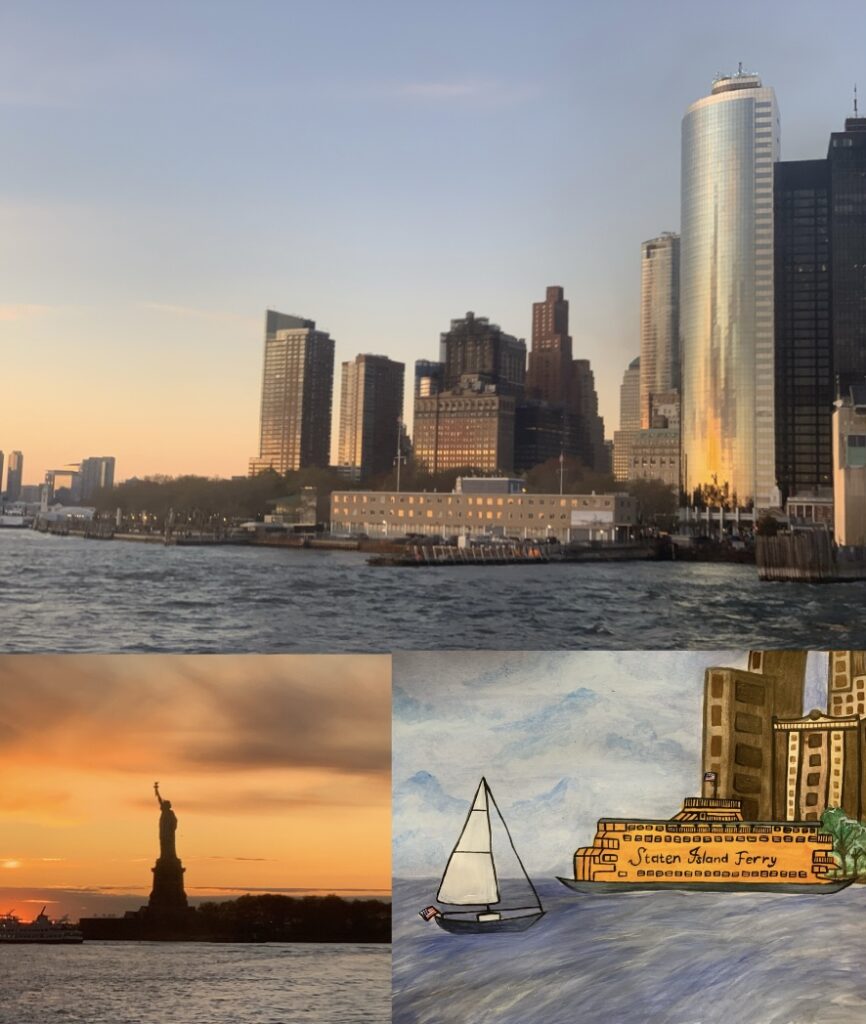 The Staten Island Ferry may not be a yacht. However, this form of transportation serves as a popular commuter option for many students and workers who travel to the city. Before a stressful day at school or work, enjoy the beautiful view of the cityscape. The iconic orange ferry glides across the waters separating Manhattan from Staten Island 24 hours a day, 7 days a week. The ferry, free of charge, connects the small borough of Staten Island to the loud and eccentric Manhattan. Hop on the ferry for a one-of-a-kind view of the Big Apple. 
16: Beans and Leaves and Thrift Shopping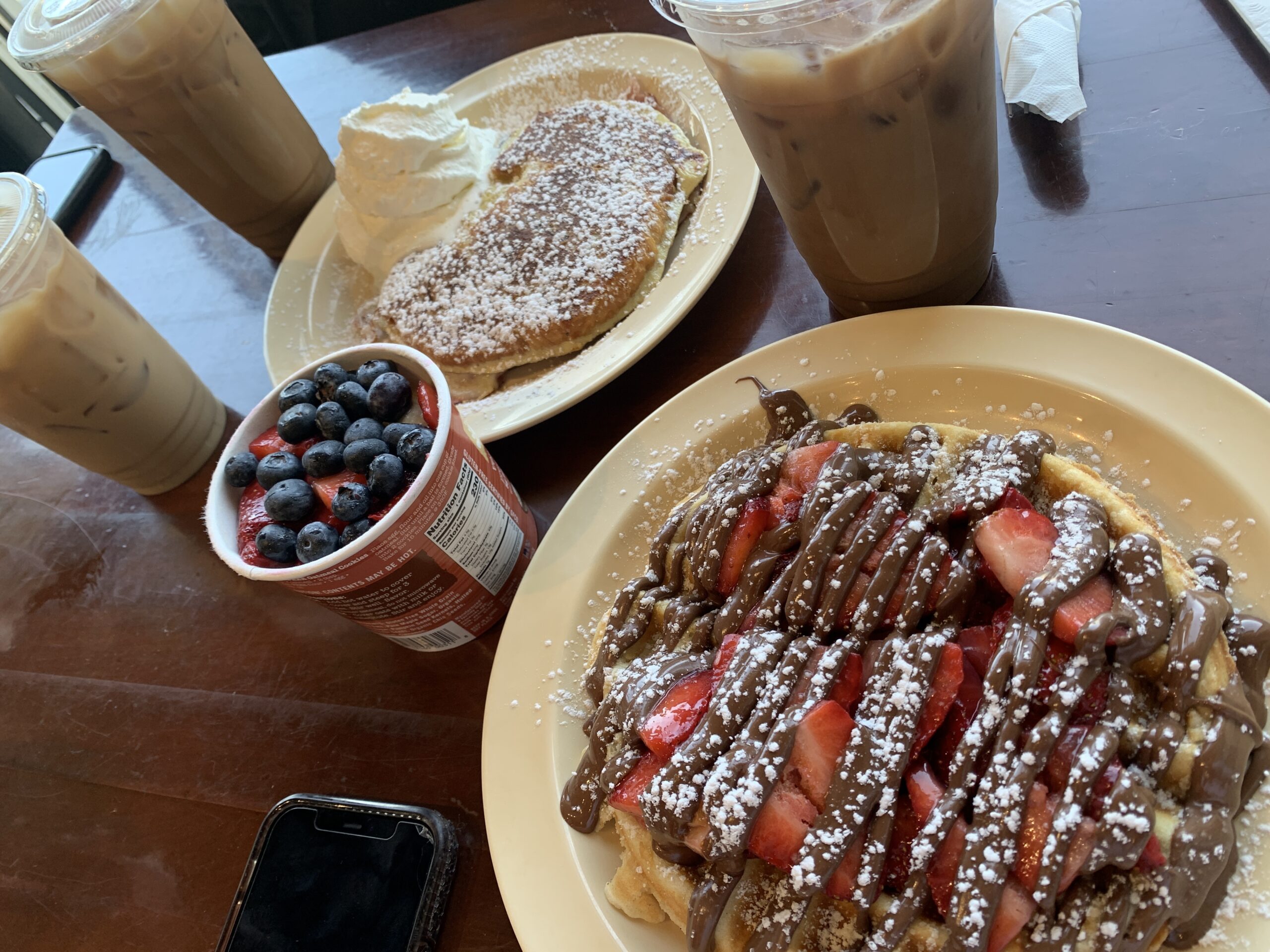 All New Yorkers need coffee to survive. Or should I say, caw-fee. Beans and Leaves, a small local coffee shop, just expanded to a location on Artur Kill Road and you can also catch them at their original location on Forest Avenue. Here you can pick from a scrumptious selection of Belgian waffles, croissant French toast, yogurt parfaits, pastries and of course, coffee. Not into sweets? Order up a waffle frittata made from eggs with a sprinkle of cheese on top. Afterwards, stop by the Nothing New Thrift Shop and find some unique clothing that won't break the bank.  My friends and I turn any outing into an opportunity to hang out. Since many of us have busy schedules, quick coffee dates prove a great quick and easy time to catch up.  
17: Bagels for Breakfast with your Besties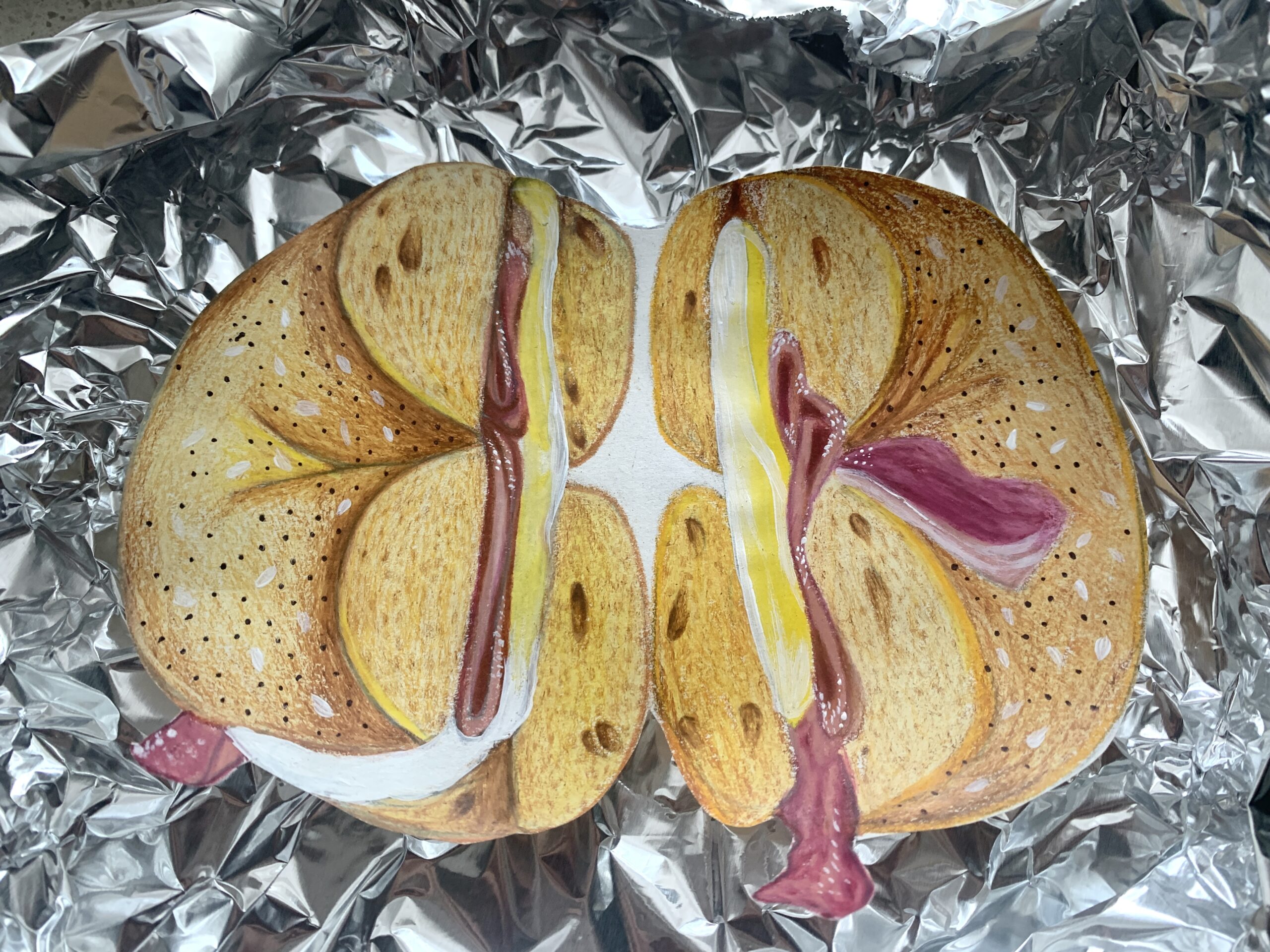 No other place on earth makes bagels like New York City does. Delis exist on every corner, all trying to compete with one another to create an eye-catching attraction. You'll see rainbow bagels, cereal flavored cream cheese and many things out of your five-year-old self's greatest imagination. Want something more classic? An everything bagel with bacon, eggs, cheese, salt, pepper, and ketchup. Of course, you can't forget the bev; preferably an Arizona Iced Tea on the side. Wake up early and pick up your friends before the deli turns off the griddle, a race many Staten Islanders must face in the morning. Some popular bagel spots include Bagels R Us, Bagels N' Buns, Richmond Fiesta Market, Mikey Bagels and my personal favorite, Pio Hot Bagels. Nothing compares to bagels, breakfast, and eating with your besties.  
18: Atrium, Yogurt City, Planet Wings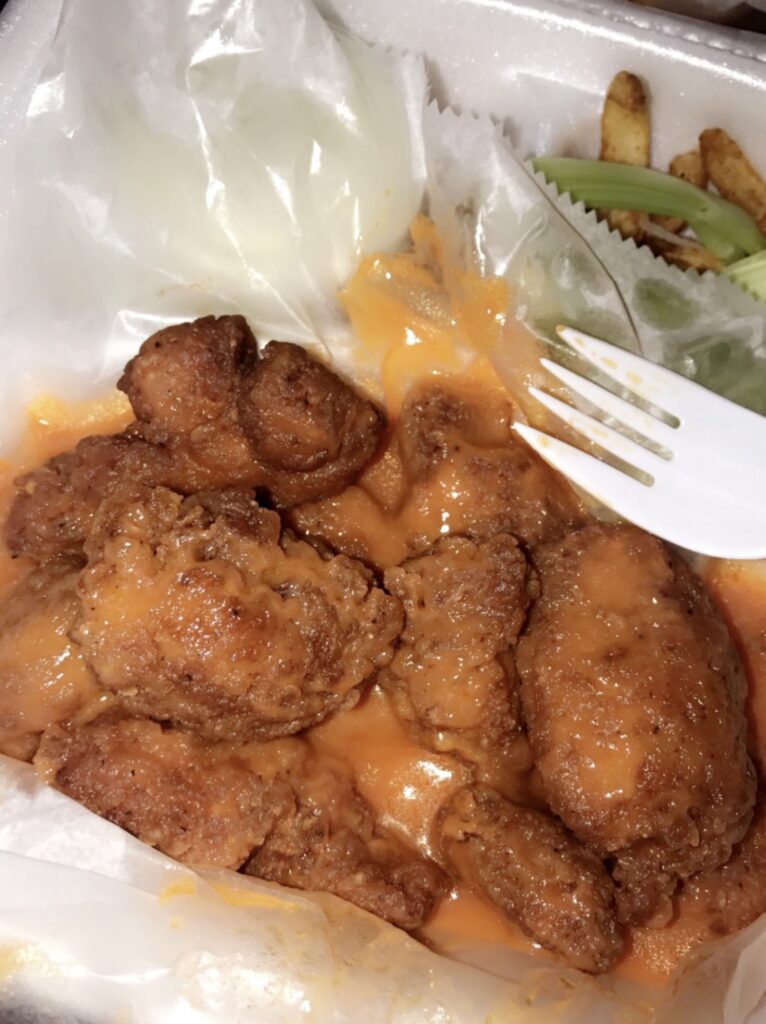 With almost half a dozen theaters spanning across the borough, the Atrium Stadium Cinemas on Arthur Kill Road remains one of the most popular amongst young people. Take a group of your closest friends and watch the latest blockbuster films. Grab some popcorn, a fizzy Sprite and candy, but save room for later. One of the last remaining frozen yogurt spots, located right next door to the Atrium, will provide your tastebuds with a wide selection of yogurt flavors and toppings. Want something on the healthy side? Get vanilla yogurt, banana, fresh strawberries and kiwi. Top it with a scoop of granola and honey. Want to indulge? Try their cake batter yogurt and pack on the cookie crumbles, brownie bites, M&Ms and drizzle with some Nutella. For the dessert lovers who crave something sweet after your movie, hit up Yogurt City. If you want something savory, head on over to Planet Wings and get yourself wings and curly fries. 
19: Staten Island Zoo: Visit the Chuck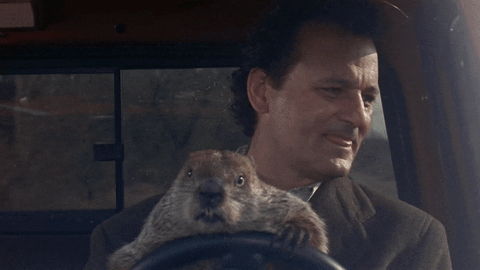 While the Staten Island Zoo may not be as well-known as the Bronx Zoo, there happens to be one animal you cannot meet anywhere else. The Staten Island Chuck, a local celebrity if you will, predicts the weather for all New Yorkers every Groundhog Day. He steps outside of his little home, and if a shadow appears, we can all expect a long winter. No shadow, we expect sunny days and the "mad brick" New York winter to subside. A very strange tradition to say the least, however, all Staten Islanders get a kick out of the silly faith we put in a groundhog. Not to mention, no one will ever forget the time Mayor De Blasio dropped our beloved Chuck.  
20: Tour the Alice Austen House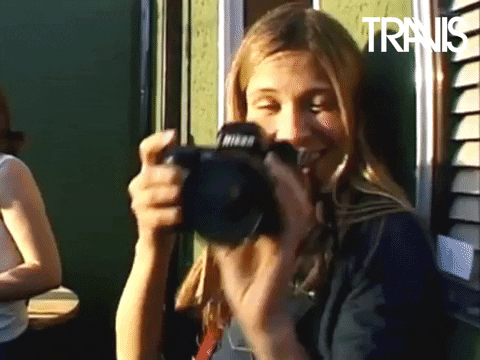 Alice Austen, a female photographer during the late 1800s and mid-1900s, documented the lives of her friends, family, and ordinary people with the help of her camera. More than anything, her work captured the dynamic lifestyles of a vast New York population, demonstrating the diversity New York City offers. Her work made leaps and bounds for women in the art industry. After the Great Depression, poverty caused her to move to Staten Island. Her home now serves as a museum, showcasing her work and her life story for all to experience. You can book a tour on their website and experience the beauty and struggle of a powerful female figure who broke the gender barriers in the photography world. 
21: Breakfast for dinner at a local diner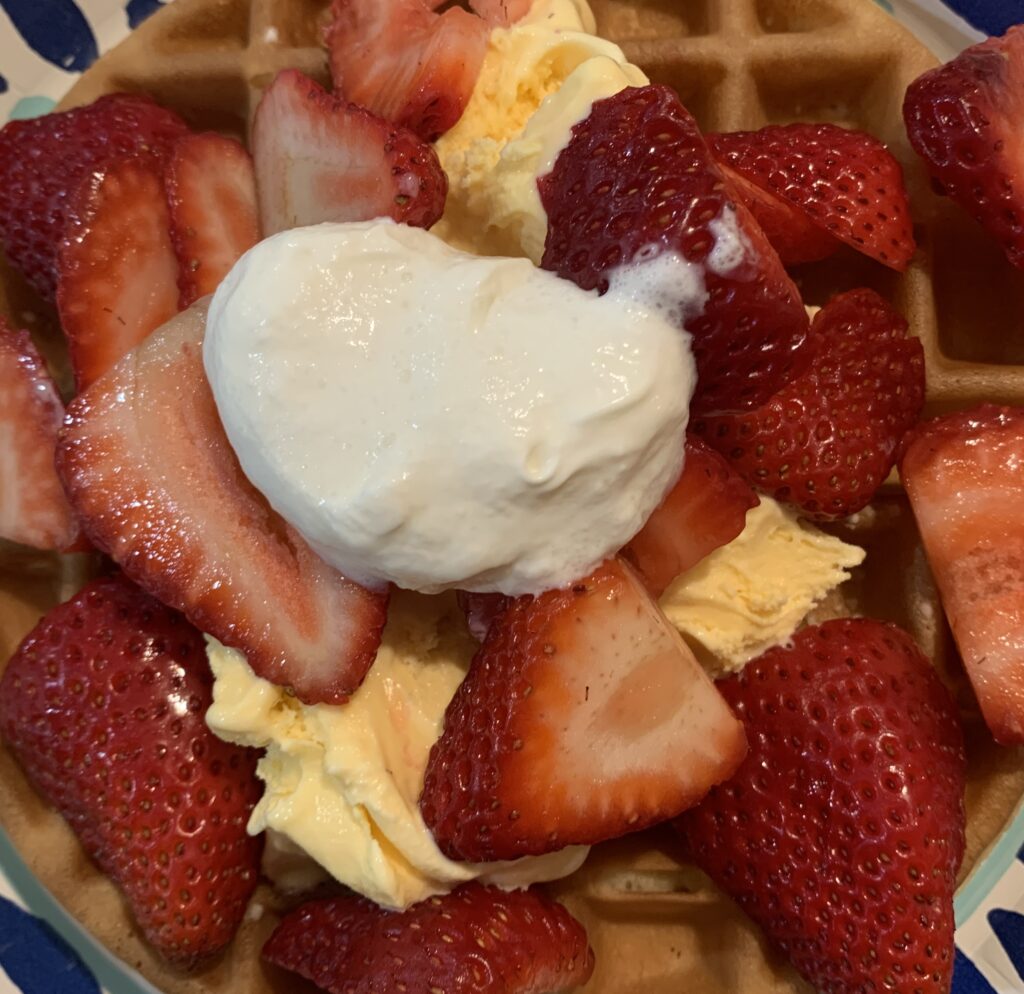 More reasons to love Staten Island, you might ask? Only a bridge away from the city, yet we have a small-town feel. Diners add to the homey comfort many people associate with Staten Island. Most diners stay open until the late hours of the night, making them the perfect late-night spot. Staten Islanders often debate over which diner holds the crown of being the best, however, I promise any diner you stumble upon will provide the essentials. Warm apple pie with a scoop of ice cream, fluffy pancakes piled high with strawberries, omelets with any veggie you can think of, and never forget the complementary side of coleslaw and pickles! Late-night diner trips always come with a side of storytelling and deep conversations with your friends. Breakfast for dinner, please!