Yup, it's that time of year again — time to binge watch the ghoulish, garish and great Halloween movies. Whether they are scary, strange or sweet, we've compiled a list with a little something for everyone. Now let's get our Halloween on, y'all.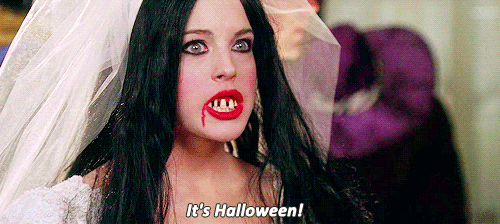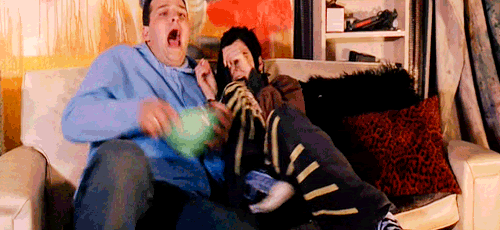 1. HocusPocus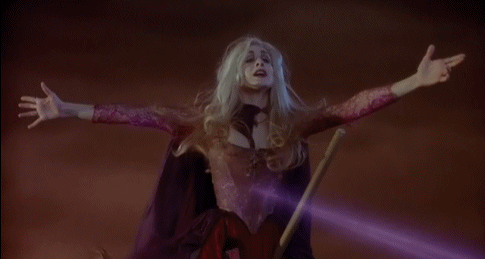 It doesn't matter how old you are, this movie is a must-watch over and over and over again. If the fashions and catch phrases of the 90's aren't enough of a flashback for you, then remember that this is a film filled with pre-sexandthecity Sarah Jessica Parker parading around as a lewd witch. Let's face it; this is her best role ever. Plus, the Sanderson sisters performed an awesome spontaneous song and dance number in the movie. Does it get any better than that?
2. Night of the Living Dead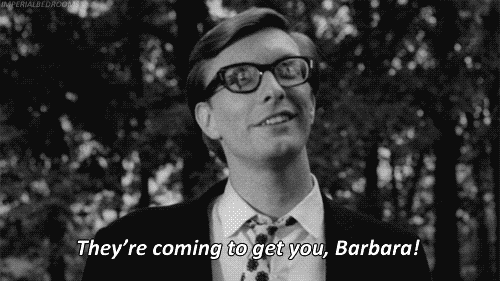 This movie showed everyone how terrifying zombies can be. It's a cult classic, and it earned the right to that title with jump-out-of-your-seat thrills and plenty of violence to keep boys and girls both on the edge of their seats. "The Walking Dead" made zombies cool again, but this film gave them their fame in the first place. Director George A. Romero made several remakes, but the original will set the tone for the rest of your Halloween season.
3. The Rocky Horror Picture Show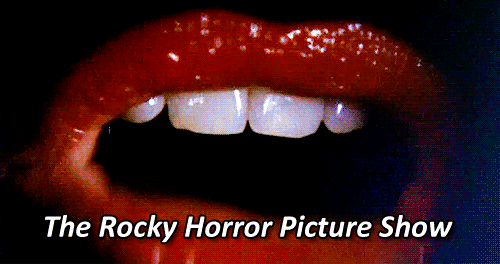 A transvestite, a couple in love, and a SUPER HOTT Frankenstein-esque monster – this film may not be directly tied to Halloween, but there's a reason theaters insist on showing it every October 31st. Not to mention, Rocky Horror yields some awesome Halloween costumes for the bold, the brave, and the downright fabulous. No judgment if you break out the Time Warp at a club, either. This cult classic is impossible to resist and if you've never seen it before check your school's October event calendar – there's sure to be a Halloween midnight showing you can go de-virginize yourself at.
4. Paranormal Activity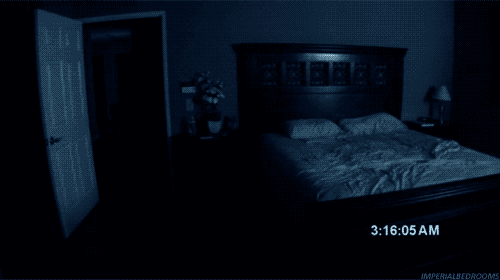 Even the trailers for these movies are terrifying, but the movies themselves are much, much worse. Filled to the brim with ghosts, hauntings, demons, and the like these films have become the scary movies of our generation. Fair warning, watch one or two of these and you'll be jumping at the sight of your own shadow.
5. The Shining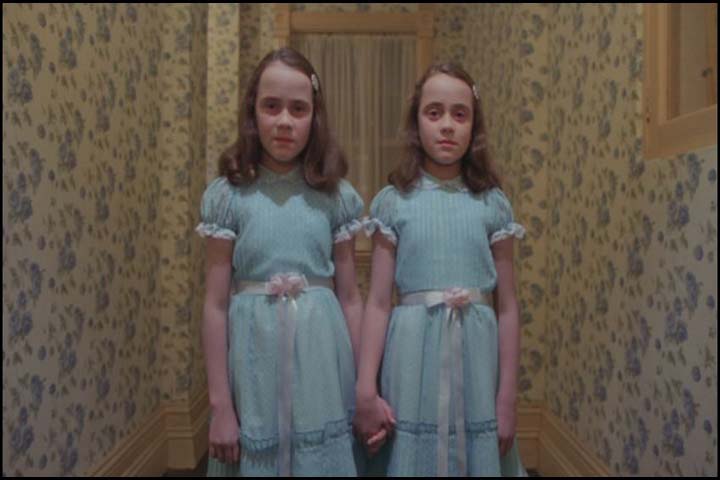 No one does horror and suspense better than the great Stephen King. This film, based on one of his novels, combines the creepy with the downright terrible side of Halloween. And this soundtrack will have the back of your neck crawling before anything even happens. Besides, nothing is scarier than two creepy little ghost girls speaking in monotone unison. Well, besides Jack Nicholson's disturbing facial expressions.
6. The Nightmare Before Christmas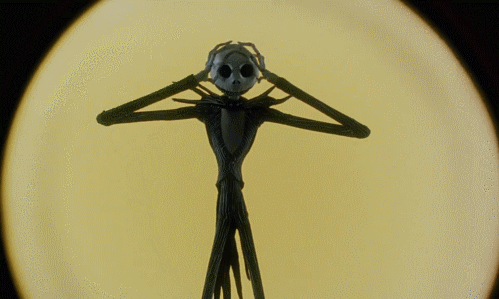 From the man behind some of the most maniacial films in Hollywood, Tim Burton's Nightmare Before Christmas is bizarre, scary, charming, and altogether quite heartwarming. For a reason to watch this film look no further than the fantastic 90's stop motion, the Burton-esque scenery/costumes, and eerie musical numbers that will get stuck in your head until well after Christmas. Plus, speaking of Christmas, Burton combines the two best holidays into one movie. Just think of it as Christween.
7. Young Frankenstein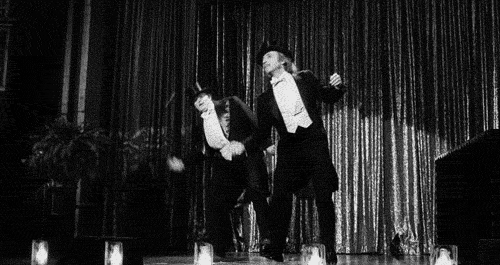 If you have a quirky sense of humor and a taste for sarcasm, Mel Brooks' adaptation of Frankenstein will keep you laughing for days. With Gene Wilder as the doctor, an award winning (and Youtube-able) tap-dancing scene, and several bad (hilarious) German accents, you'll be on the floor laughing before the credits have a chance to roll. The characters are perfectly oblivious and Brooks constantly breaks the fourth wall, making it impossible to keep a straight face. Don't miss your chance to watch one of the best brain switches in cinematic history. 
8. It's the Great Pumpkin, Charlie Brown
Not everyone likes to go to bed with scary-movie nightmares waiting to descened, and if you're one of those people this movie is for you. This beautifully animated Charlie Brown special will make you appreciate the good ol' days of ghost costumes made out of a sheet, and i'll remind you that believing in the something you really care for is what the holidays are all about. That's what I call a timeless holiday lesson, Charlie Brown.  
9. The Blair Witch Project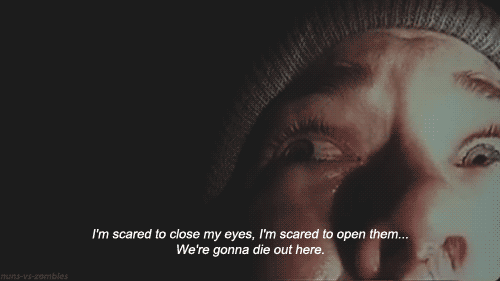 This movie introduced the shaky-cam movies to the masses, and boy did they get it right. The premise of the movie is that it's a recording of a group of kids camping out and trying to piece together the local legend of the Blair Witch. All I have to say is never be the curious one in a scary movie. Ever. I wouldn't plan any camping trips after watching this thriller either.
10. The Strangers
This psychological thriller will keep you on your toes for months. The idea of people breaking into a house without the owners knowing made me sleep with the light on for a couple weeks. I guess it's just a reminder to always lock your doors and remember  – warning shots are only good if you back them up with the real deal.
11. The Exorcist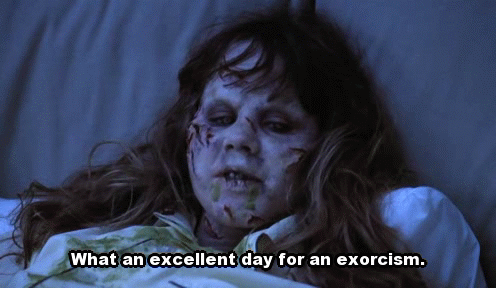 Watching a possessed Linda Blair projectile vomit across the room… well that does get kind of old. But the rest of the movie will put you in a state of panic and make you lock up your Ouija board in the back of your closet. For all you church-goers and non-believers alike – this movie will certainly convert you. 
12. Beetlejuice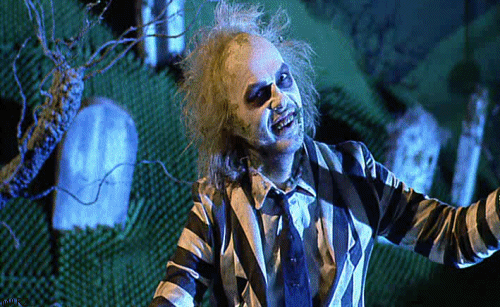 The idea of a movie from the dead people's point of view is, not surprisingly, entertaining. And can we just talk about how young Alec Baldwin looks in this movie? Wow! Tim Burton's flair for the odd and the dramatic lend this classic a eerie hard-to-shake sense of "this could happen to anyone" and a fun and entertaining "this is ridiculous" mood that make it fun for all ages. 
13. Halloween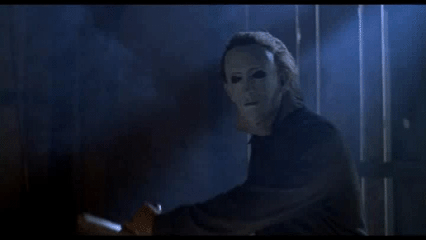 Michael Myers. Need I say anymore?
This movie is the epitome of Halloween-themed films. Whether you are watching it for the first time or the tenth, Jamie Lee Curtis' screams will continue to chill you to the bone. Before Freddy Kruger or Jason, there was Michael Myers, and his masked, emotionless face will haunt you for days. This slasher movie will make you afraid to go out trick-or-treating, and simeltaneously afraid to stay in. Stalkers, murders and screams galore will remind you why Halloween is sometimes called a "Fright Fest." Good luck keeping your eyes open for this one. 
After watching some of these movies, you might need to invest in a night light. Enjoy.