With a new class schedule and the academic year under way, some regrets might unfold over your course selection. Stuck with a boring professor again? Sick of the same ol' political science classes? Check out these fascinating classes from across the country; you'll wish your university offered them, too.

1. Mother Goose to Mash-ups: Children's Literature to Popular Texts
Occidental College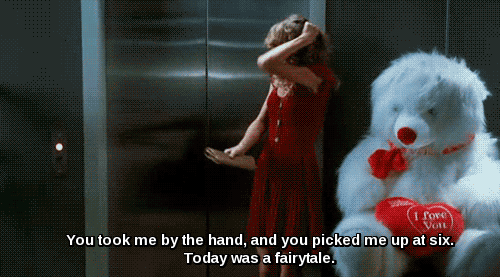 (Source)
Based on the course's description, students answer questions such as, "Why did the London Bridge fall down? Is Rub-a-dub-dub really about bath time? Why didn't an old man live in a shoe?" Talk about reliving your childhood. In the Critical Theory and Social Justice (CTSJ) department at Occidental, students put their critical thinking skills to work as they examine present-day issues such as gender, race and culture in classic nursery rhymes, cartoons and popular music videos.
2. Chemistry of Wine
Temple University
(Source)
Don't be immediately turned off by the word "chemistry." Chemistry of Wine addresses the culture of wine (who drinks it and why it's so enjoyable), where it came from and how it's made. In two months, students analyze the process of how grape juice is fermented and turned into that elegant beverage. Open to all ages, this unique course includes personally creating a wine concoction. Caution, results may vary.
3. Anthropology of Magic, Witchcraft and Religion
Moorpark College
(Source)
Dissect societal rituals, structures of religion and the change of belief systems in this course. Through the examinations of various religious-based systems and societies from around the world, students are exposed to a multitude of global religious perspectives. Worry no longer about pesky classmates: a simple abbruah-cadabrah or voodoo chant might make them disappear. That or you can keep poking your doll with pins.
4. Animal Practicum
Rutgers University
(Source)
Rutger's School of Environmental and Biological Sciences grades students on the time they spend and care they give to furry barnyard friends. Provide daily care for sheep, goats and pigs – sometimes horses – based on nutritional, reproductive and health facts taught in lectures. Hanging with Bessie and Wilbur may be cute and cuddly, but if students don't pay attention in class, bacon may be on tomorrow morning's menu.
5. Deaf Culture
Ithaca College
(Source)
This course focuses on the deaf community, based on lectures from influential deaf leaders and artists. The course is taught in English and students are allowed to speak to one another, but that familiar atmosphere ends once they attend the course's required theatrical performance by the deaf community.
6. Cold War Culture: A-bombs, Beatniks and Dogs in Space
Oberlin College
(Source)
Thanks to the history department at Oberlin, the mysteries of the Cold War are brought to light. Students explore Soviet and American artists along with cinema, literature and music that highlight historical conflicts such as the U.S.S.R collapse and the space race. The savvy material and catchy course name would make any student want to sign up.
7. English Riding I-IV
Alfred University
(Source)
Why not practice some jumps and trots in between classes? Take English Riding I, II, III or IV and do as the English do. Courses I–IV suit all levels of experience, from students who have never touched a horse to those that have competed in horse shows. Grooming, hoof care and horse health are covered in the lower courses, while the complex courses teach proper techniques for jumping fences and trotting.
8. Human-Robot Interaction
MIT
(Source)
Working with socially interactive robots, students explore the technical challenges and nature of social relationships with these fascinating machines. Students must submit an intense final project that includes papers possibly worth publishing and critiqued presentations. Just be careful about reaching singularity.
9. Ghost Tales from China and Japan
Johns Hopkins University
(Source)
Probably the most out-there of the bunch, students in this course connect ghost stories of Late Imperial China and Tokugawa, Japan to that of present-day Asian societies. Texts on "ghostly phenomena" as well as visual and theatrical platforms are covered. Just don't show up to class under a sheet for the final project.
10. The Art of Walking
Centre College
(Source)
Only Centre students who study abroad can take this course, but it has received an extreme amount of recognition since its start in 2002. Course professor Dr. C. Kenneth Keffer Jr. wants his students to see walking as a form of transportation that is easily overlooked. What do students do in his class, you ask? They walk and walk and walk some more. You won't look at walking the same way after taking this course.
11. Killing
University of Minnesota- Twin Cities Campus
(Source)
It's pretty self-explanatory. Killing and more killing with an extra slice of killing on the side. Anything that students want to know or learn about killing, they can learn from this course. The course outline guarantees study of "Normal killings contrasted with pathological types." What killing is considered normal? Maybe I should take this course.
12. Lady Gaga and Sociology of Fame
University of South Carolina- Columbia
(Source)
Want to know why you were "Born This Way"? Want to know how Lady Gaga came out of the blue and become the Madonna of our generation? Want to know why she wears meat? This course answers those questions among many more about everything Lady Gaga. Though covering a pop star, this course focuses on the social context and issues that led to Lady Gaga's rise to fame rather than the music industry.
13. Toy Design
Otis College of Art and Design
(Source)
What could be more fun and satisfying then creating your own, one-of-a-kind toy? Students learn to understand the development of toys that truly engages children. They also learn how to research on the toy industry market to possibly get their design up on department store shelves.
(Main image source)