Escape reality—without all the dirt. That's right, festivals are synonymous with dust, grime and porta potties. Not at KAABOO.
KAABOO Del Mar festival, just north of San Diego, California, speaks the language of indulgence. That includes cleanliness. You deserve a getaway that re-energizes you instead of draining you and KABBOO makes it happen by engaging festivalgoers' five senses. Cue world-class music, hilarious comedy, inspiring contemporary art, gourmet cuisine, craft libations and personal indulgences.
At KAABOO, you'll experience three days of live music and indulgences along the gorgeous coastline in perfect weather on September 15-17, 2017. Get your tickets now. Pssst…Students can get HANG LOOSE passes at 10% off!
Check out 10 reasons why KAABOO festival is one of the best music festivals in the U.S.
1. Red Hot Chili Peppers, P!nk, Muse, Weezer, Andy Grammer & more
Music and memories go hand in hand. Remember that time in high school where you belted out Weezer's "If you want to destroy my sweater" while driving to the mall with your besties? Soak in the nostalgia as you sing along with KAABOO's incredible headliners. Prepare for many more feel-good sensations at the festival just like when you first heard Andy Grammer's "Honey, I'm Good."
2. Emotive hot new artists
https://www.youtube.com/watch?v=5MWVQTer7ew
Your thirst for new music can't be satiated enough by radio's relentless focus on top 40. But KAABOO's got you. They've uncovered a range of underground and quirky artists just waiting for their big stage moment. KAABOO rewards your music curiosities and gives you a chance to return to your squad with insider knowledge. If you haven't started listening to Luna Aura's awesome downtempo, cosmic electronica, prepare yourself now.
3. Culinary delights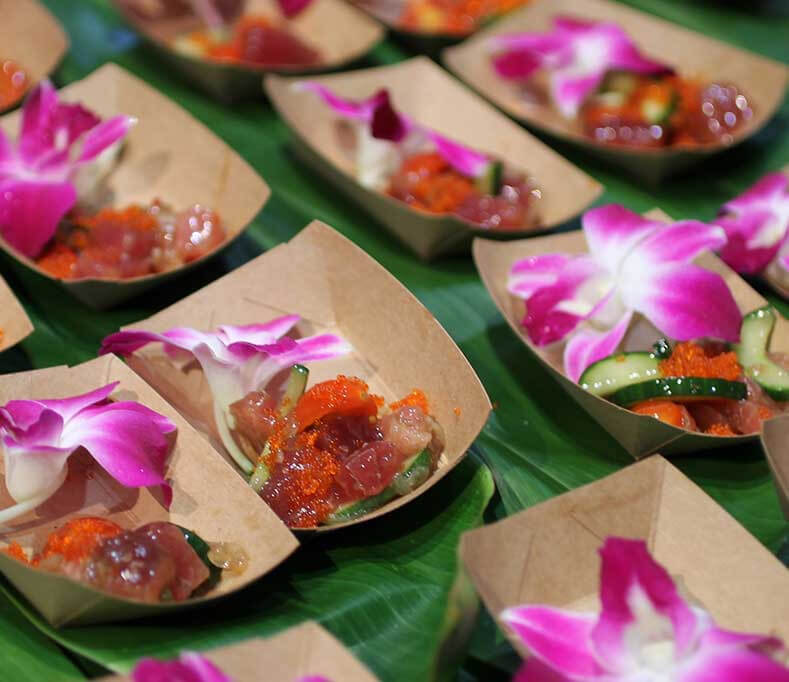 Music festivals were once hot dog stand and greasy pizza magnets. Not anymore. KAABOO breaks the mold and attracts actual talented chefs. If you're a foodie or Instagram foodie follower you'll appreciate the upscale culinary experience. KAABOO invites local and regional tastes and thoughtful wine and craft beer that will pair beautifully. Did someone say sashimi and kobe beef? Only at KAABOO.
4. Visual surprises
KAABOO attracts over 100 national and international artists to complement the music festival experience. Their installations, paintings, sculptures, photography and even jewelry encourage discovery and ignite all of your senses. Just like Elle, a Brooklyn based female graffiti artist and muralist. Or Felipe Pantone, Argentinian-Spanish artist. Their colorful and inventive wall art will excite your imagination. The mind craves surprise and as you catch your favorite musical artists, the imagery and structures surrounding you will expand your world. You'll even witness art in the making.
5. Lots of laughs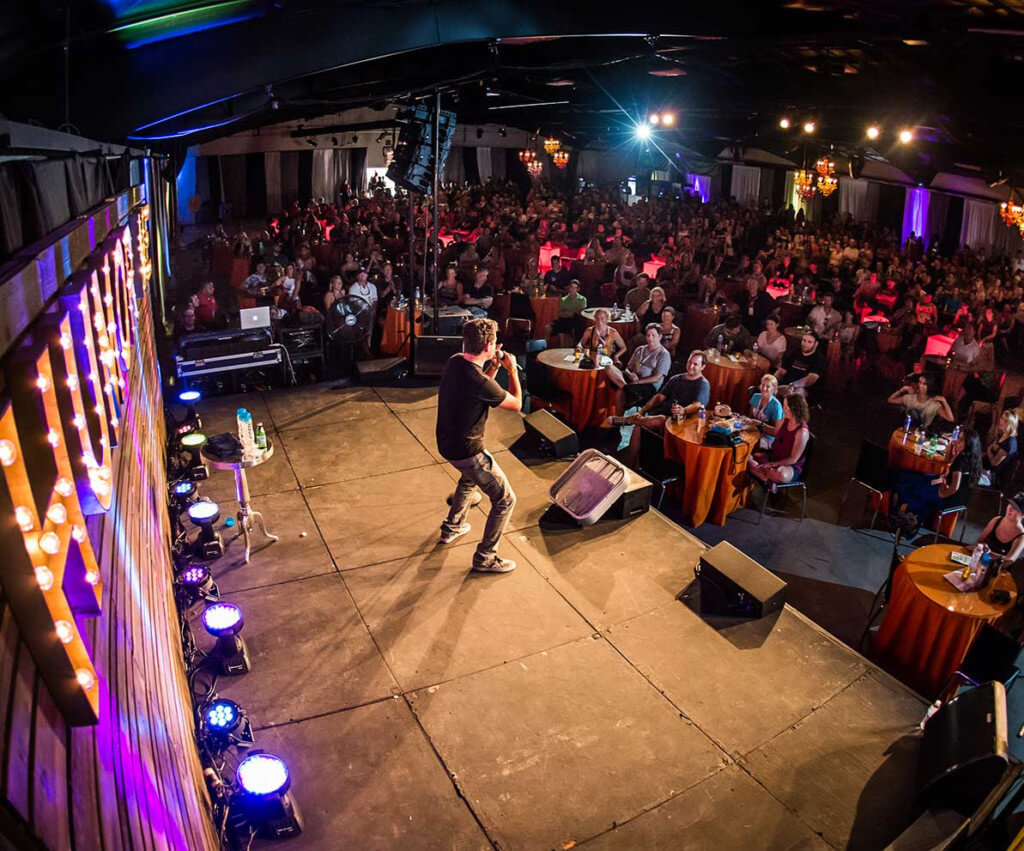 Dance your socks off and sing your heart out. Then head inside for a much needed break and some brilliant jokes from comedians nationwide. KAABOO's indoor comedy club gives your legs a chance to recharge and your body a whole other sensation—laughter. Rest your butt while you delight in humor. You can't remember the last time you laughed so hard. It's the little things.
6. Goodbye camping, hello luxury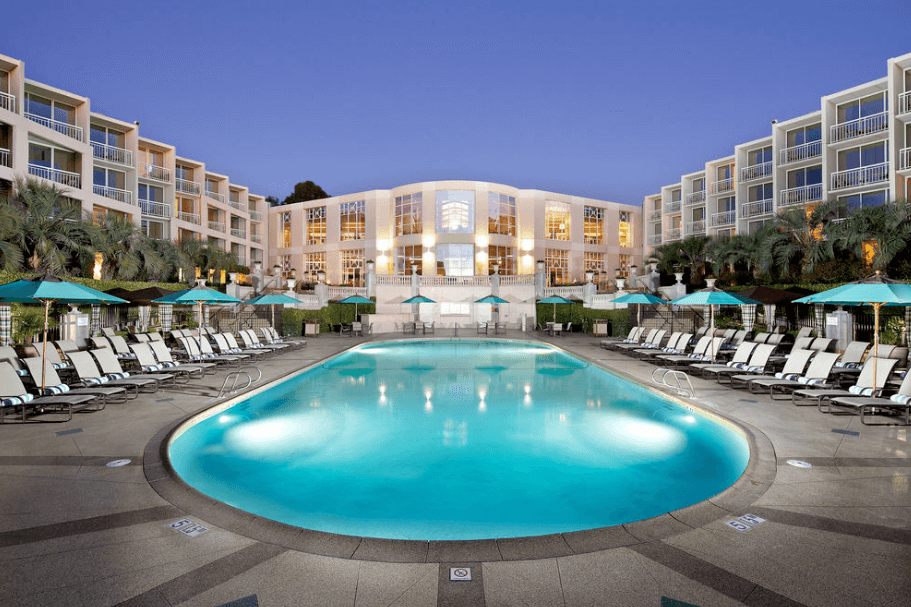 Does camping stress you out? KAABOO gives you an excuse to hold off on that REI tent purchase and arrive with no more than a little sunscreen. Yes, you can attend a music festival and still have your creature comforts. KAABOO festival is right near dozens of high quality hotels and lodging options just a quick uber away. Looks like your weekend just turned into a luxury beachside vacation too.
7. Relax & enjoy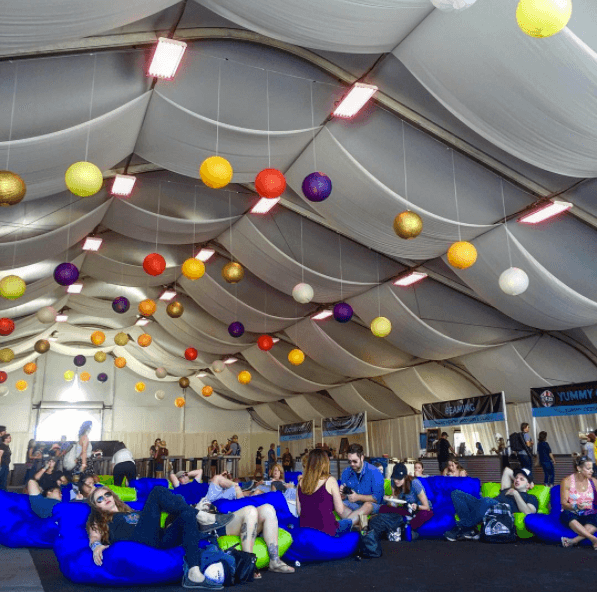 Stress less, and chill more with KAABOO's plenty of common seating areas and restaurants. Outside you'll soak in Del Mar's gorgeous weather, around 72 degrees and sunny this time of year. Inside you'll enjoy air conditioning, clean bathrooms, and a nice pause from the sun. By hosting the festival at the historic Del Mar Racetrack + Fairgrounds north of San Diego, you'll be right beside the coastline. In fact, you can actually see the ocean from the venue. There's even a freakin' pool! In partnership with MGM's Wet Republic, BASK offers a "Vegas-style" pool club overlooking the main stage with DJ sets, VIP cabanas, drinks and games.
8. Accessible AF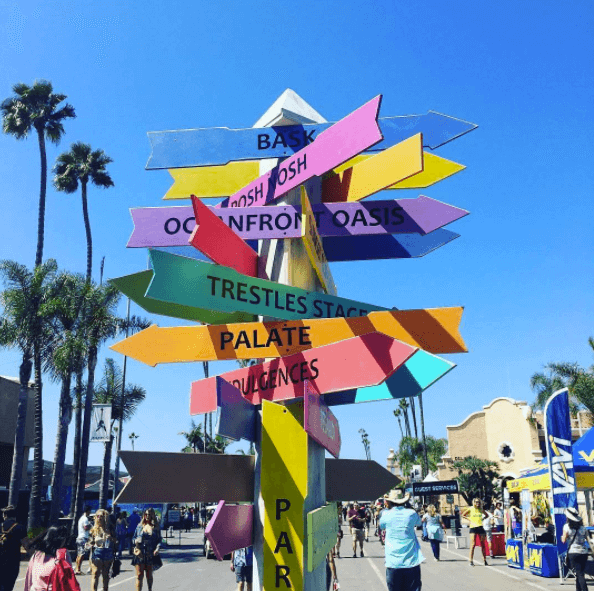 Forget long drives in random towns getting lost down hidden paths. KAABOO is super accessible by car, train, rideshare and foot. "Ahhh"—that's the sound you just made in relief. Feels good doesn't it?
9. Get turnt up with late night dancing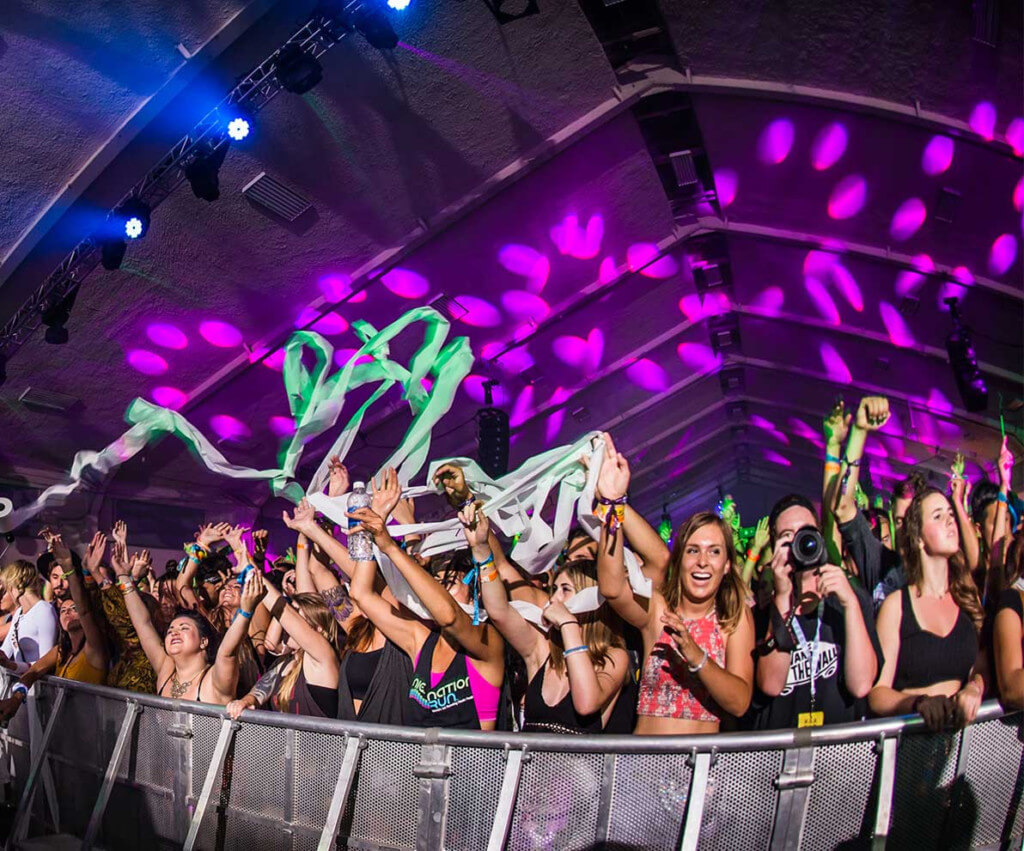 The party never stops when you stick around for Club Elevate, KAABOO's late-night dance club open till 1:30 a.m on Friday and Saturday night. How many music festivals indulge in your desire for a high-end dance club? Pulse to the beats from leading DJs as you sip on your fancy cocktail.
10. Giving back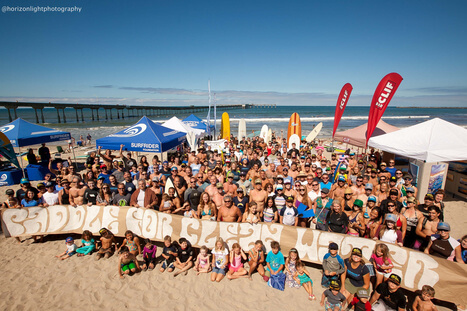 KAABOO's impact goes beyond indulging its festival goers that weekend. One dollar of every ticket sold is distributed among local charities through its giving program, KINDNESS. This year it's the Armed Services YMCA San Diego, Surfrider Foundation San Diego and Voices for Children. The optimistic vibes continue as KAABOO leaves an impression that will affect positive change in the San Diego community for years to come.
Don't forget, students can get HANG LOOSE passes at 10% off!