Did you know there's an inverse relationship between days before Christmas and cats adopted? Neither did we… mostly because we made that up. But it sounded totally valid to you for about two seconds, didn't it? Because A) You conducted your own study, B) You're drunk off spiked eggnog already, or C) You were on your way to the cat store.
We know because we already called to be put on the waitlist for a Sphynx (choice B happened to us an hour ago which is why we'd even want this breed at all). But we've found winter activities that are great distractions from the harsh reality of being dateless during the holiday season. So put down the phone and reconsider your options.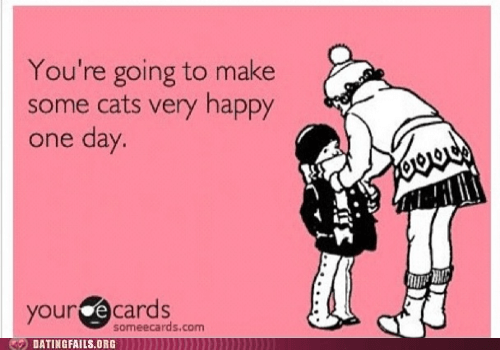 1. Throw your own holiday party! Having to host one is lots of work… but on the plus side, it'll take up all the time you would spend browsing online dating sites.
2. Take a baking class! You'll make great treats to eat while you watch every tv series on Netflix.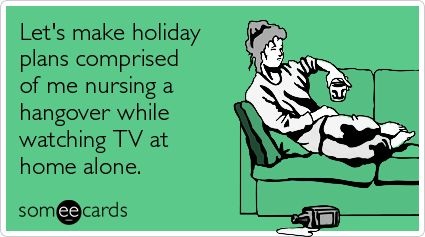 3. Travel to somewhere foreign! And who knows? Maybe you just needed a different zip code to find your true love. Then again, let's not get our hopes up too high.
4. Hit the club! The dance floor is pretty safe from couples. If that doesn't work out, add the word 'strip' in there and you will definitely be a no-couples-ever zone.
5. Eat at McDonalds! It's that special time of the year… when the drive-thru line has never been faster.
6. Volunteer! It's always nice to have a little guarantee that you'll do some good in 2013.
7. Join an anime appreciation club! Nobody there is taken, right?
8. Play paintball! Avoid anything that can be a fun activity for group dates. Stick with shooting ranges and gambling casinos this season.
9. Watch a comedy show! Alternatively, you can also go to wrestling matches and feminist plays.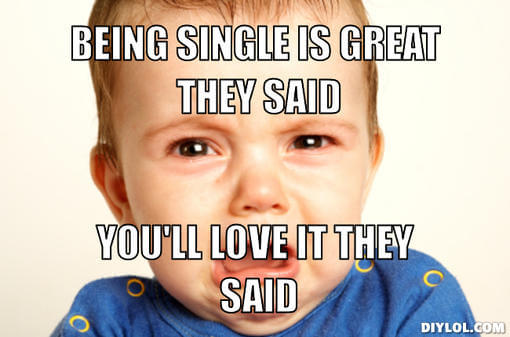 10. Hang out with the family! Holidays can be a mess at the house but there's nothing better to top off the freshman 15 than Mom's traditional five course Sunday dinner.
Image: Indulgy