The influence many talented music artists have over modern pop culture and the world around us remains one of the most fascinating things to witness. However, people don't realize how much LGBTQA+ artists positively shaped the music industry and our society through their sound, lyrics and incredible music videos. As a unit, it remains important that we champion these artists for their ability to spread positive messages of love and inclusion while also being icons in their music genres.
Here are 10 LGBTQA+ artists to listen to and discover.
1. SOPHIE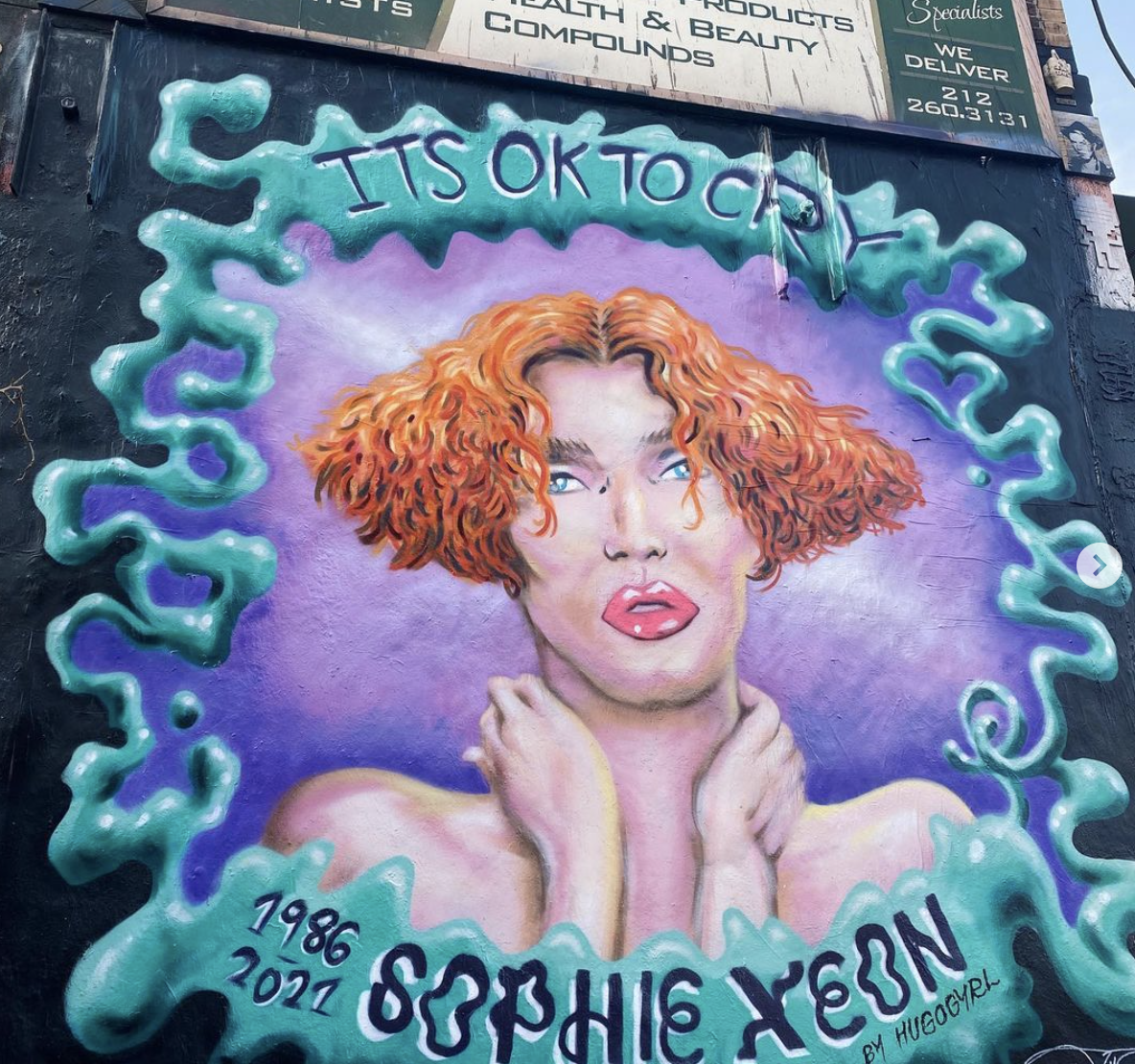 As one of the top record producers and musicians out there, SOPHIE continues to impact the industry into the modern machine we see today. SOPHIE produced music for several extraordinary artists such as Charli XCX, Madonna, Vince Staples and several others.
"SOPHIE revolutionized pop music and was allowed to put her experiences as a trans woman into her music such as "faceshopping." The fact that she also made all her sounds is incredible. She really gave her all in her music since she literally shaped the genre hyperpop and her songs give me such a brain rush," University of California, Los Angeles freshman Kate Santos said.
Though she recently passed, her legacy will remain vital to how we view and listen to the future of successful music.
2. Hayley Kiyoko
Hayley Kiyoko, well known for her music video "Girls Like Girls," embodies what makes many LGBTQA+ artists special and a force to be reckoned with. Kiyoko often dabbles into pop and synth-pop through her music and regularly features queer relationships in her music videos. Her music often reflects her own journey in understanding her own identity and coming to terms with what that means to her. Kiyoko provides a refreshing taste to the music industry through her meaningful lyrics, incredible sounds and consistently beautiful videos to compliment her music.
3. Elton John
It would be criminal to not mention the fabulous Elton John in a list like this. Elton John, known for his camp style and fun dance tunes like "Bennie and the Jets," helped influence a lot of what would be known today as "gay culture." He also consistently champions and supports many new, upcoming queer artists such as Rina Sawayama. Very few have been able to claim such star power and influence the way Elton John has for several decades.
4. Janelle Monáe
There isn't anyone who does it quite like Janelle Monáe. Along with being a powerful representation of women of color in the music industry, she also makes sure to consistently validate everyone's identities through her R&B and pop music, especially with her 2018 album "Dirty Computer." Monáe definitely deserves trailblazer status for her consistent work as an artist and advocate for queer rights.
5. Troye Sivan
Well admired for his time on YouTube and Tumblr, Troye Sivan remains an astounding artist with no signs of stopping. Since his first album, "Blue Neighbourhood," Sivan openly discusses his sexuality and often expresses his identity through his visually stunning music videos. Sivan has also collaborated with several other talented artists such as Ariana Grande, Kacey Musgraves and Charli XCX. If you haven't listened to his music before, now's a great time to start.
6. Kehlani
Kehlani, known for their amazing R&B sound, celebrates love and mental health which helps shape a lot of the positivity needed within the music scene. Their music also provides insight into their everyday life and how they came to terms with how they identify, such as in the song "Honey." Their music and wonderful personality can serve as an inspiration for new generations and as a safe space of exploration.
7. Frank Ocean
Frank Ocean undoubtedly must be celebrated as one of the best current R&B artists out there. His music speaks to many situations of falling in love and personal heartbreak which create lovely ballads that many can enjoy in any kind of setting.
"I personally prefer Frank Ocean's music because of all the hidden meanings and beautiful messages throughout his lyrics. Songs such as, "Godspeed," speak on unconditional and selfless love which is something that I personally had trouble putting into words. He also touches on his bisexuality and the duality of being both feminine and masculine which I personally admire," College of the Desert freshman Matthew Salazar said.
Though Ocean takes several years to put out new music at a time, his fans know that when he releases, he delivers.
8. Rina Sawayama
Even as a fairly new artist on the scene, Rina Sawayama has already taken the music industry by storm. Most of her music consists of pop anthems with elements of rock in between, showing off her incredible range and insane amount of talent. She consistently serves many glamorous looks throughout her humorous music videos, giving her the well-deserved label as a pop icon.
9. Lil Nas X
Known for his incredible style and humorous persona, Lil Nas X deserves praise for the range he brings to the rap music industry by mixing his music with several other musical genres. His carefree attitude sets up a path for other artists to follow in which they can openly express themselves despite all the judgement being thrown at them.
"I genuinely admire Lil Nas X's irony and creativity that he throws into his music, videos and style. In his "MONTERO" video, it was clear that this was an attempt to rile up his haters while simultaneously being iconic through his style and the music itself. He openly campaigns for himself and for being proud of who he is, which is super inspiring for kids who might not feel so open with their identity yet," College of the Desert freshman Izaliah Aguilar said.
It's very clear that Lil Nas X can be regarded as an inspiration for many generations, and will stay as a prominent artist throughout the music industry for several years to come.
10. Willow Smith
With an incredible range and diverse musical sound such as alternative pop and rock, Willow Smith deserves the amount of praise she receives. Not only is Smith regarded for her work in the music industry, but also celebrated for her activist work for the environment and several human rights issues. Her wonderful androgynous style also creates a new path for several other artists to follow, making her a perfect leader for the new faces to come into the music industry in the upcoming years.