Happy Independence Day! What better way to celebrate the most patriotic holiday of the year than to indulge in Fourth of July themed delicious sweets with family and friends. Celebrate the iconic red, white, and blue flag with these Fourth of July desserts that will make a great addition to your get-together this year. The best part about these treats: you can have them almost anytime of the year!
Here are 10 festive fourth of July desserts that you can enjoy this season:
1. Red, White and Blue Cupcakes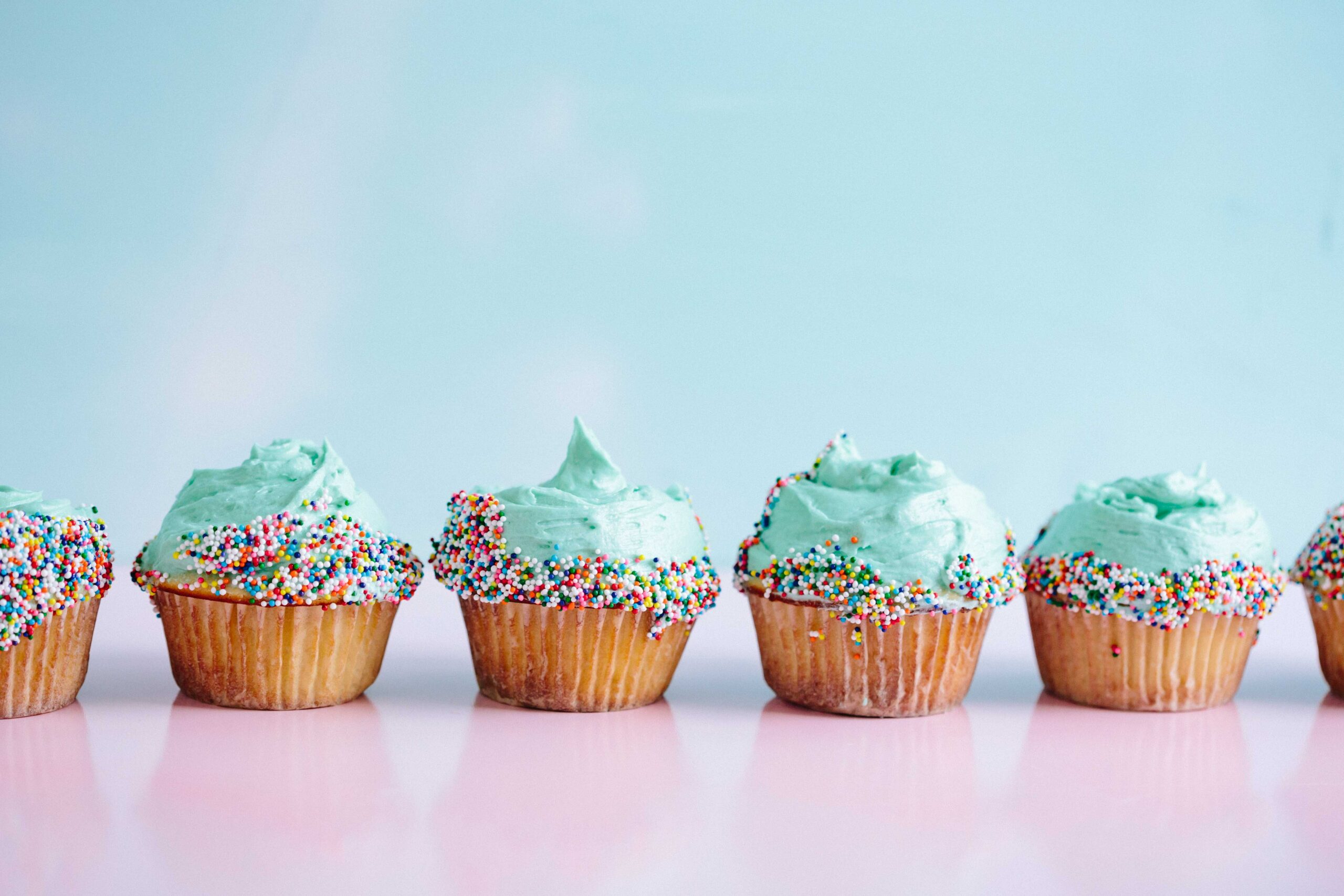 You need regular cake mix to make these red, white and blue cupcakes. Originally, before muffin tins or cupcake pans, one would bake cupcakes in small pottery bowls called ramekins. For this recipe, use food coloring to change the cake batter into different colors. The icing color of your cupcakes remain up to your choosing. Top everything off with some Fourth of July inspired sprinkles. These cupcakes end up being well worth the effort and everyone will love not just the taste but the look of their cupcakes.
2. Fourth of July Apple Pie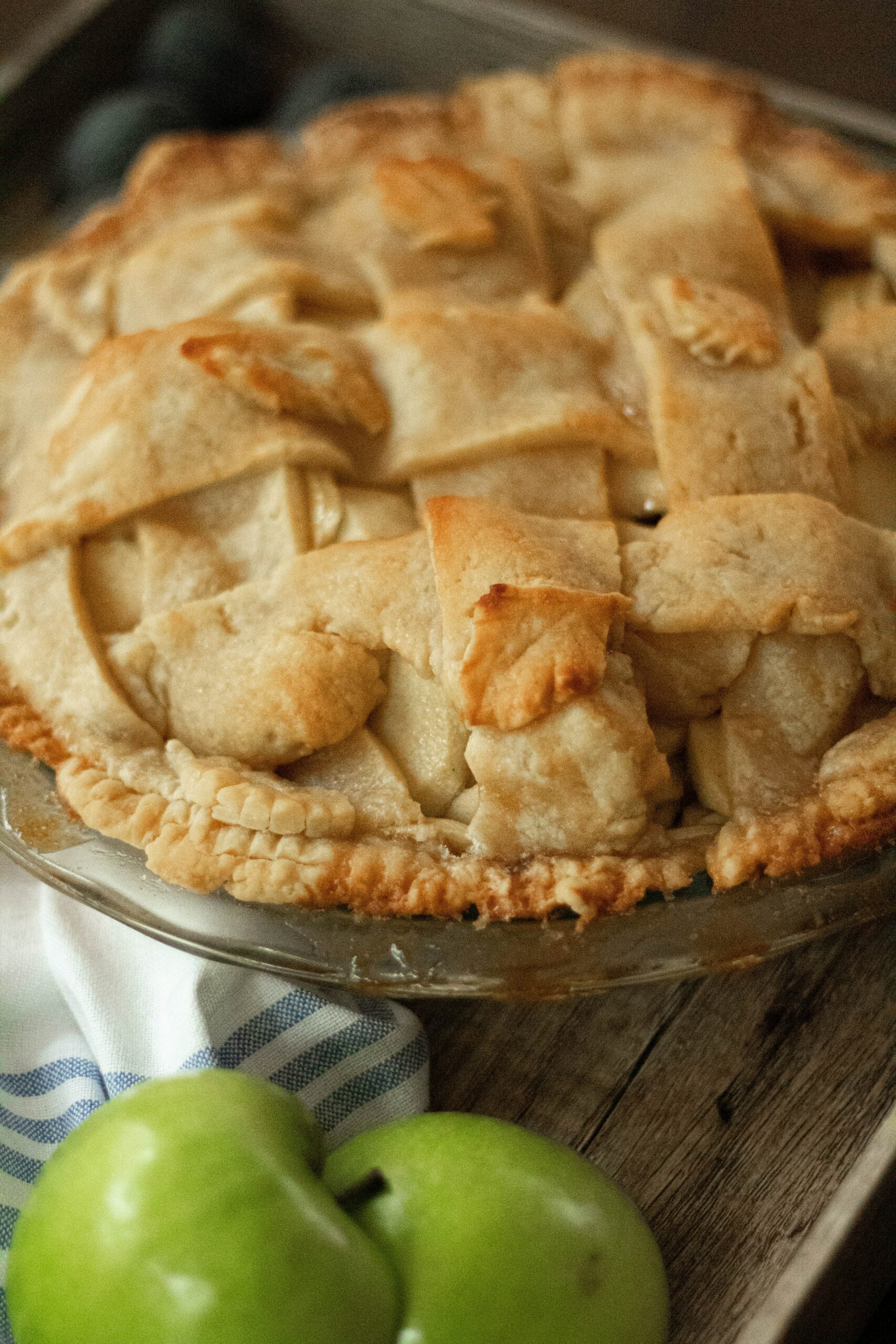 Looking for a more traditional approach? How about apple pie! Fun fact: apple pie originated in Europe and developed into the delicious treat we know and love today with the help of multiple culinary influences from around the world, including cuisine from Britain, France, the Netherlands and the Ottoman Empire. To spice up the original appearance of the pie, try out a star-covered apple pie recipe. If you prefer to stick to a more traditional apple pie, spice up the look of it using a cute star crust cutter. Serve with a scoop of vanilla ice cream on the side and enjoy the mix of both flavors. Add some cinnamon on top for an extra kick.
3. Happy Fourth Fruit Parfait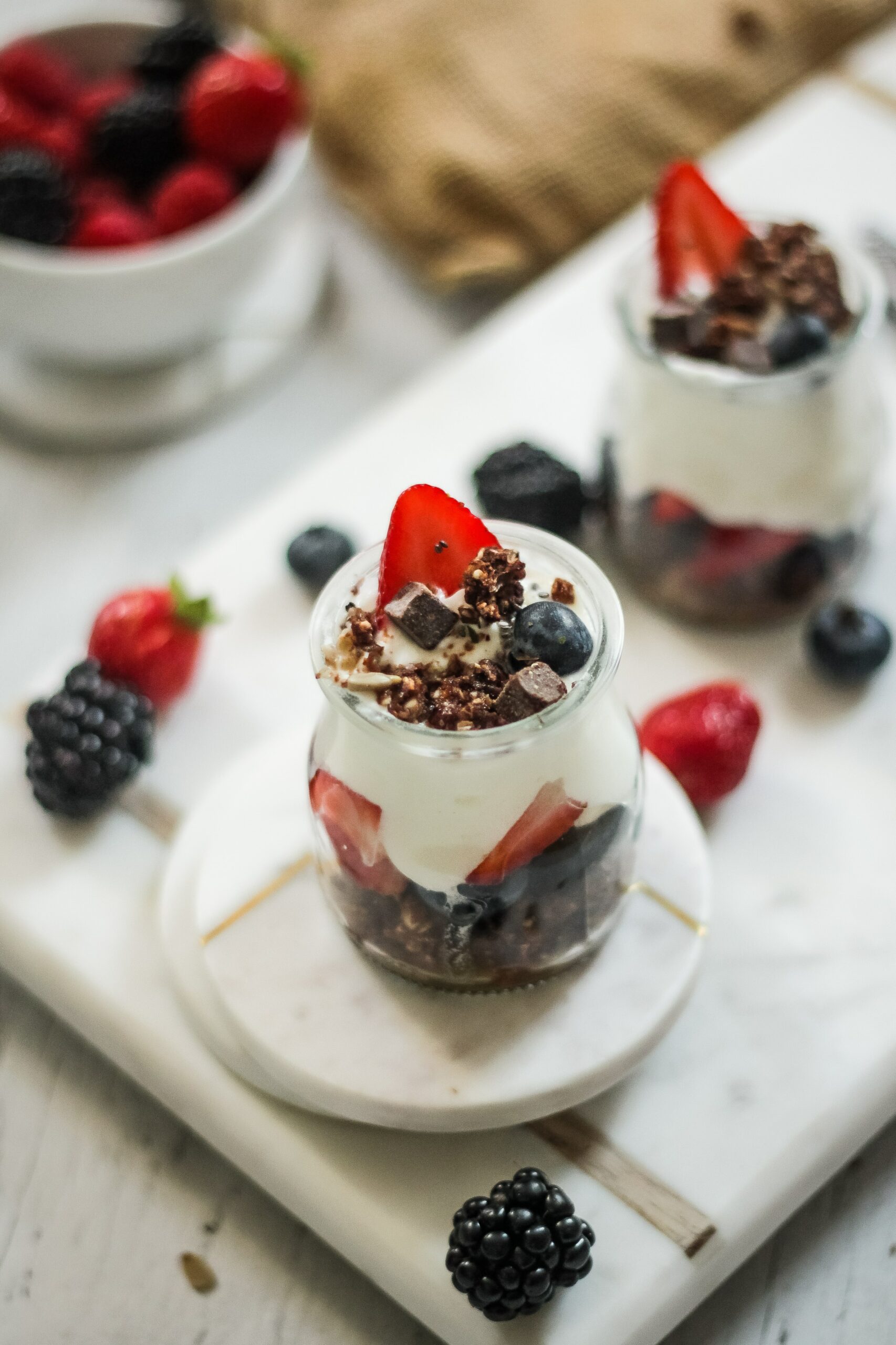 Looking for a healthier dessert option? This fruit parfait serves as a refreshing option for sweet tooth fanatics who look for a calorie friendly dessert. Prior to preparation, it is recommended to store the fruits close to the optimal temperature of one to two degrees. Use regular Greek yogurt to serve as your base. It's the perfect dessert for the height of strawberry season and with the addition of a few blueberries turns red, white and blue. Grab a flute of Champagne and savor the taste.
4. S'mores' Bites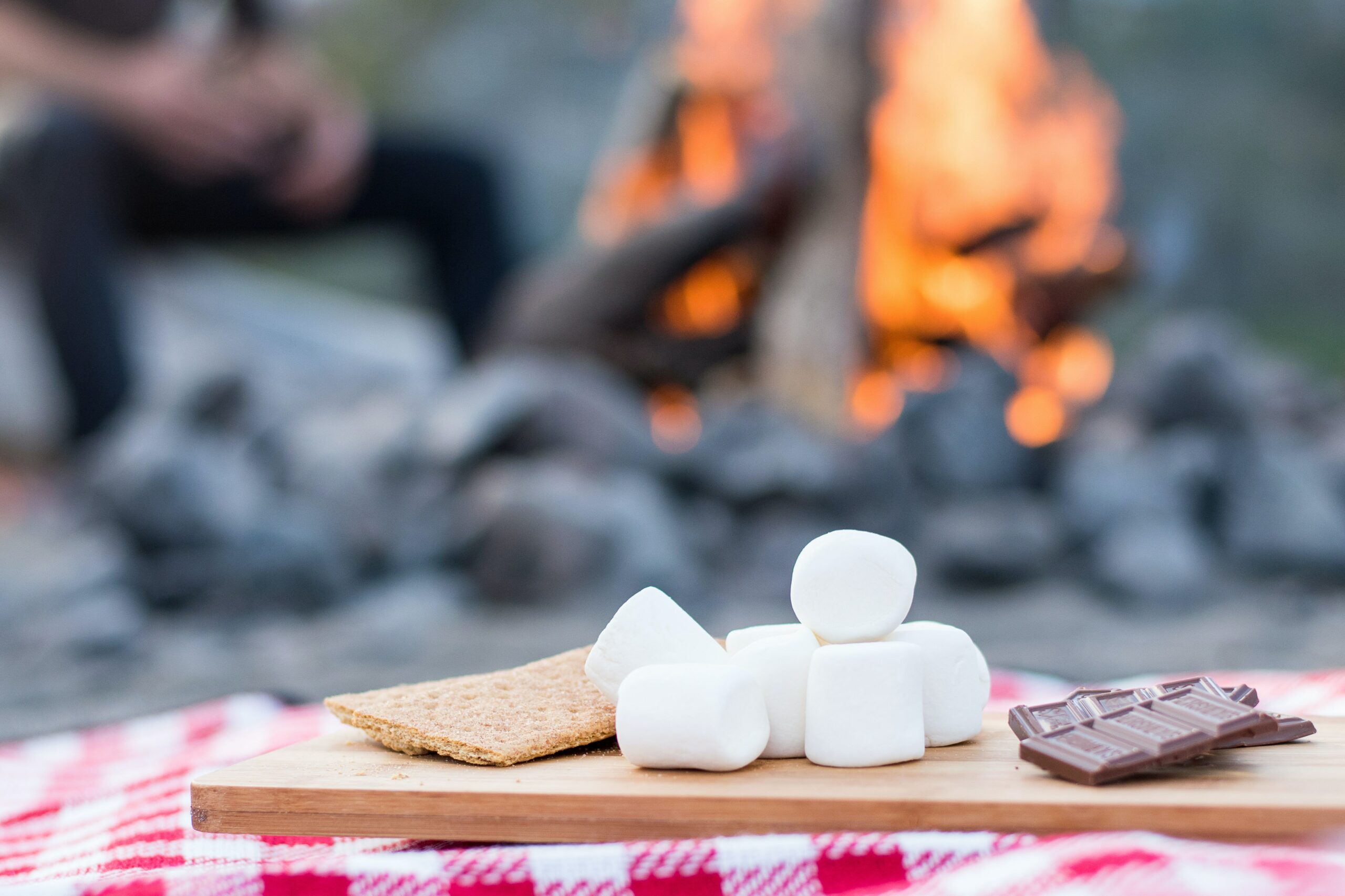 Revamp the traditional look of s'mores' and make them into cookies! S'more is a contraction of the phrase "some more", which is exactly what you'll say after trying this recipe. These three-ingredient s'mores bites look so cute — and you don't even need a campfire to enjoy them. All you need: chocolate chip cookies, marshmallows and Hershey's kisses. The mini sweets prove themselves as an ideal Fourth of July dessert for a party. They possess the capability of being thrown together in minutes…without the sticky mess.
5. Peach Cobbler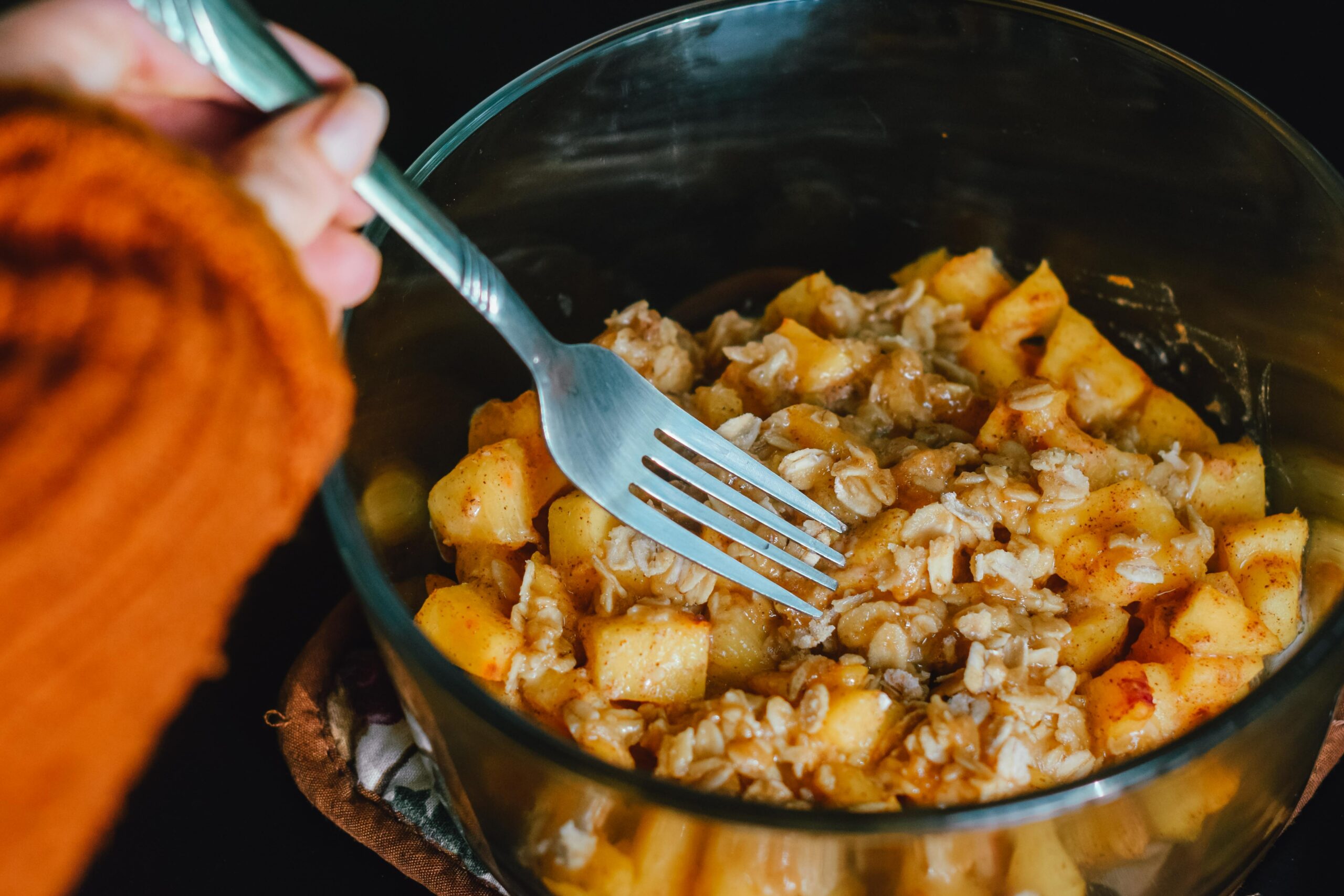 Peach cobbler: one of my personal favorite desserts of all time. The American origin of this dessert makes it a great option to enjoy on Independence Day. It's really a great summer dessert that you can also eat all year round. The key ingredients in making this delicious dessert: a great crust and sweet peaches soaked in cinnamon and sugar. Obviously fresh peaches taste better but using canned peaches can make this dessert equally as good.
6. Key Lime Pie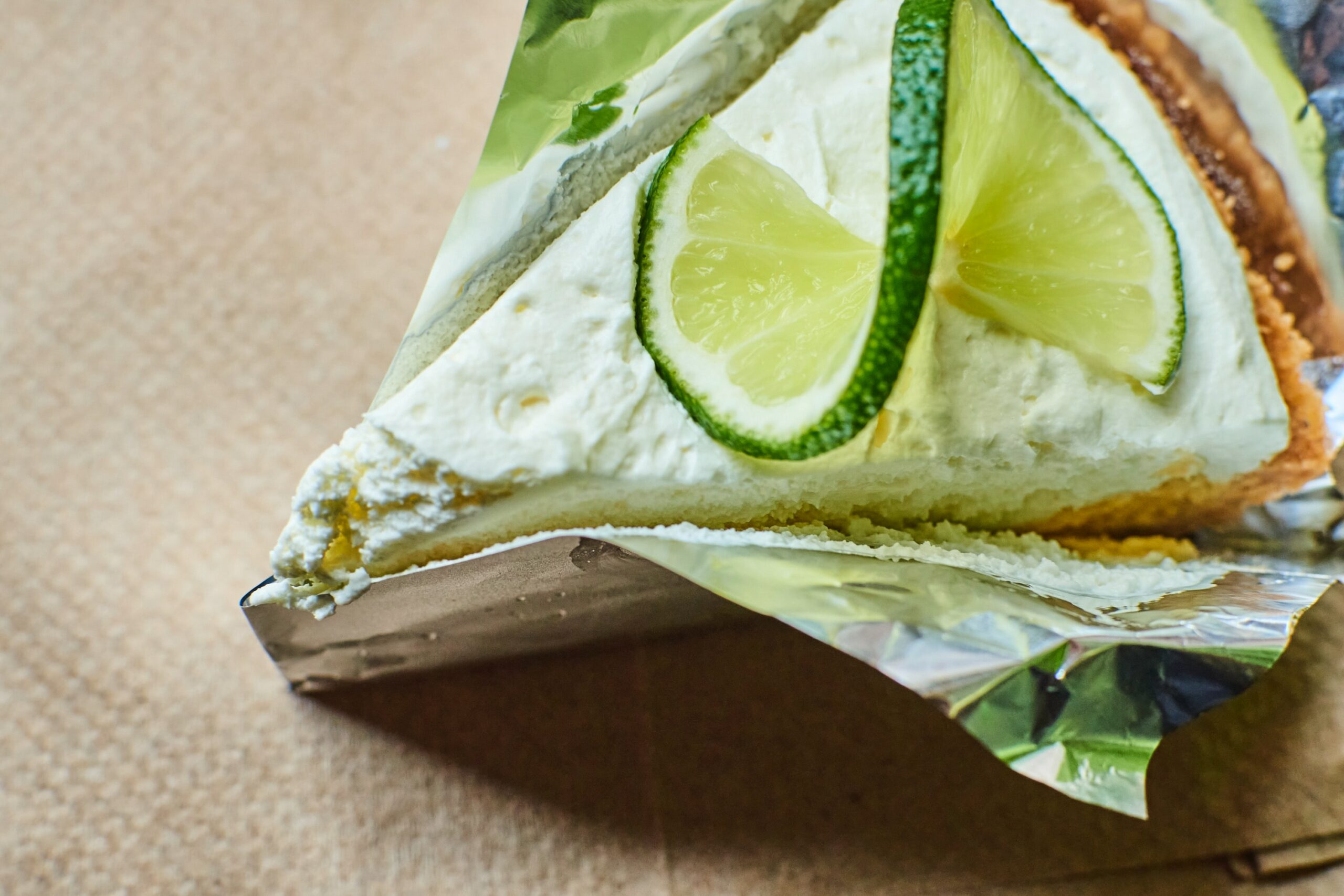 Another favorite of mine, key lime pie, a super delicious and refreshing option to include at your Fourth of July celebration. Key lime pie originated in the Florida Key Islands where the citrus fruit grows in abundance. Sweeter than other tarts, Key limes hold an impeccable tangy flavor that enhances the creamy filling of the pie. It's a perfect combination to the classic graham cracker pie crust that it holds on the outside. With its popularity and appeal, you can find this dessert everywhere during the summertime, making it easily accessible for everyone to try.
7. Fruity Ice Pops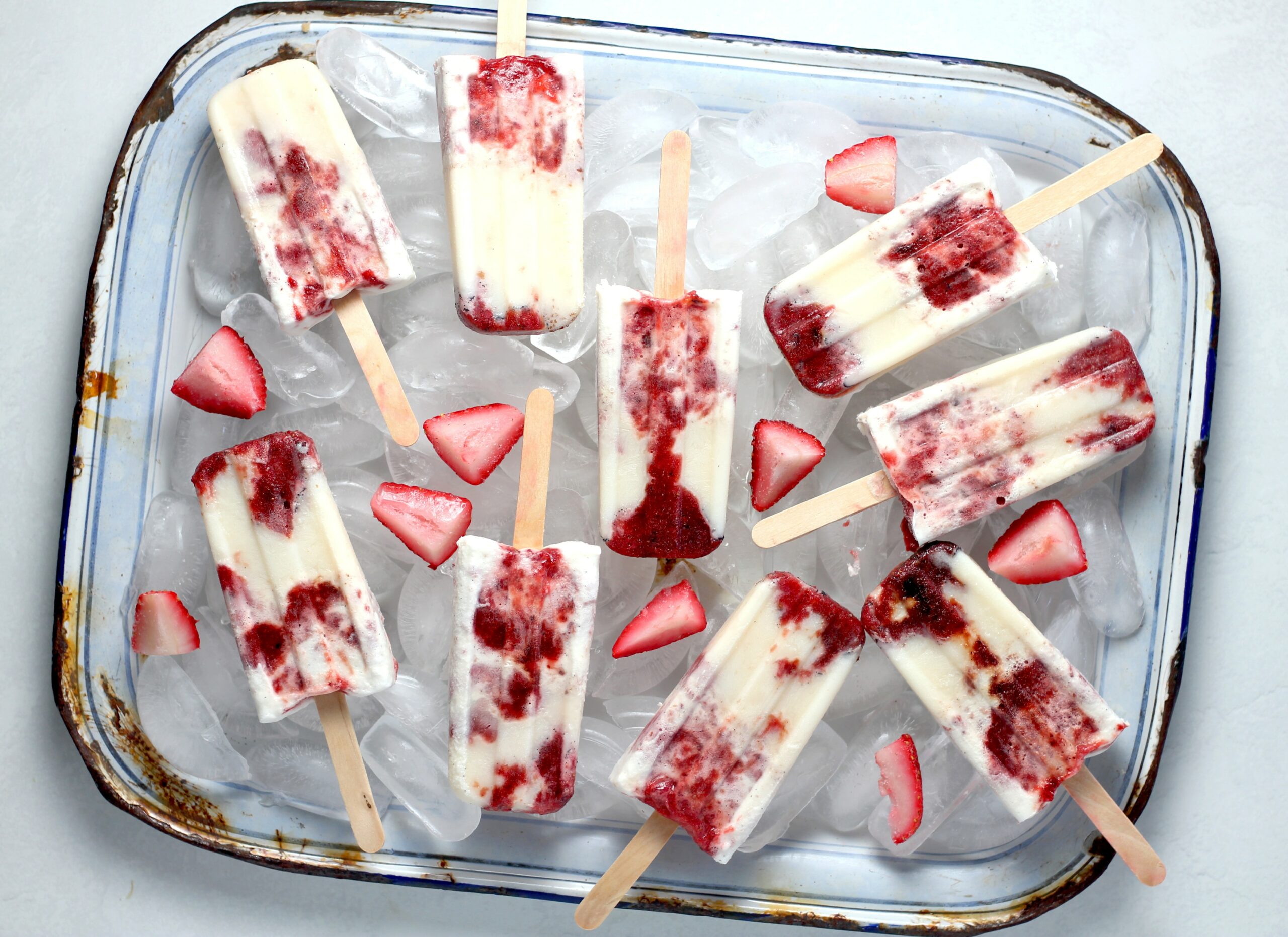 Beat the Fourth of July heat with some refreshing and fruity ice pops. The refreshing popsicles consist of a few ingredients already in your kitchen: sugar, water, cream and any fruit of your choice. My personal favorites include strawberry and coconut flavored ice pops. They're the one dessert strictly designated for the summertime, making it a dessert that anyone can look forward to every year. Little children and adults alike will enjoy these icy options, making them the perfect sweets to include at a Fourth of July gathering. 
8. Patriotic Rice Krispie Treats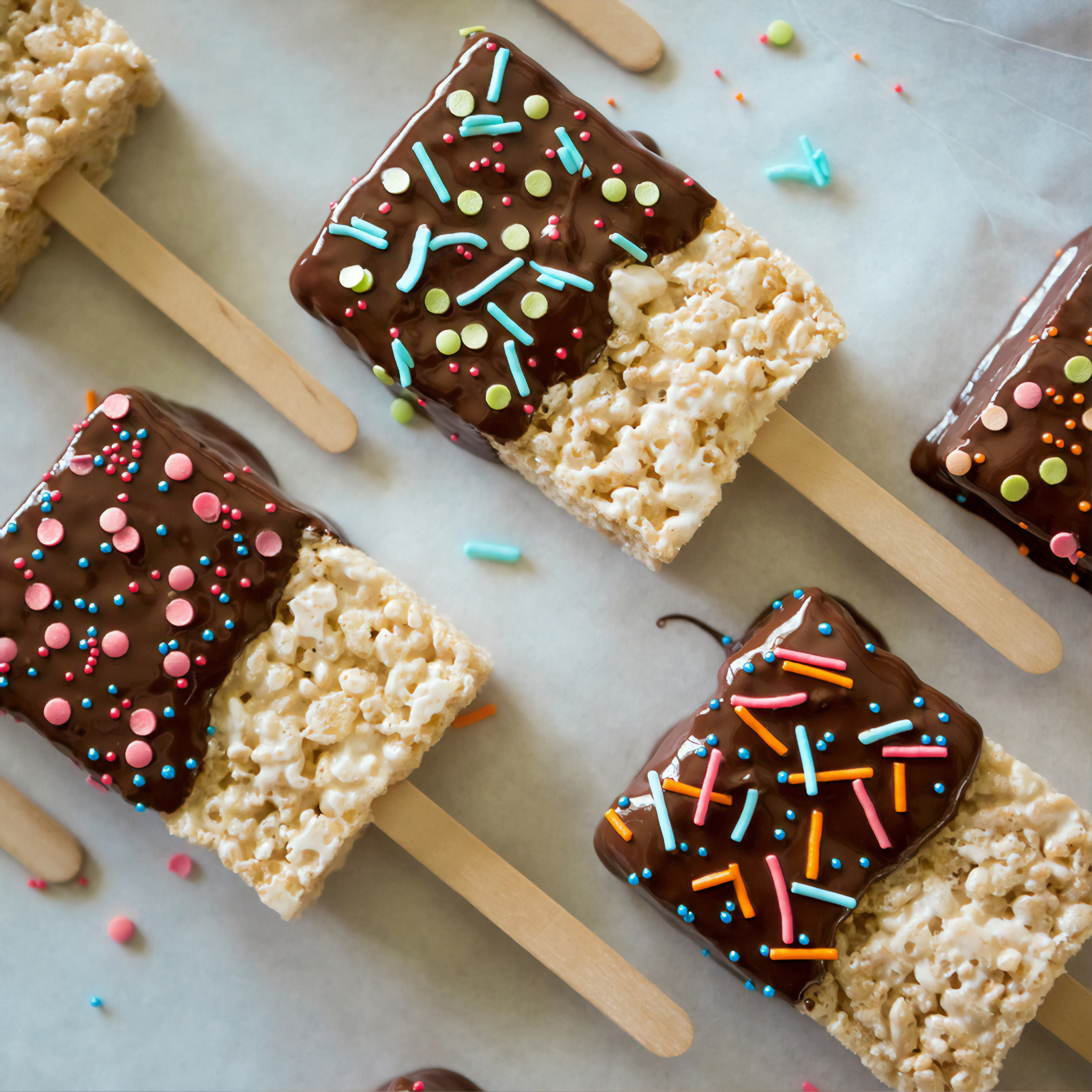 The classic rice Krispie treat remains always a safe bet when you find yourself stuck on what treats to provide for friends and family. The secret behind the ultimate Rice Krispies recipe: the Marshmallow Fluff. It keeps the treats moist and ready to eat. Along with mini marshmallows, it really amps up that toasty, buttery flavor that some treats lack and people all around love. Spice up your regular rice krispie treats by adding some star shaped sprinkles or red, white and blue frosting. Make this an interactive activity by allowing kids to decorate their own treats. 
9. Fresh Fruit Tarts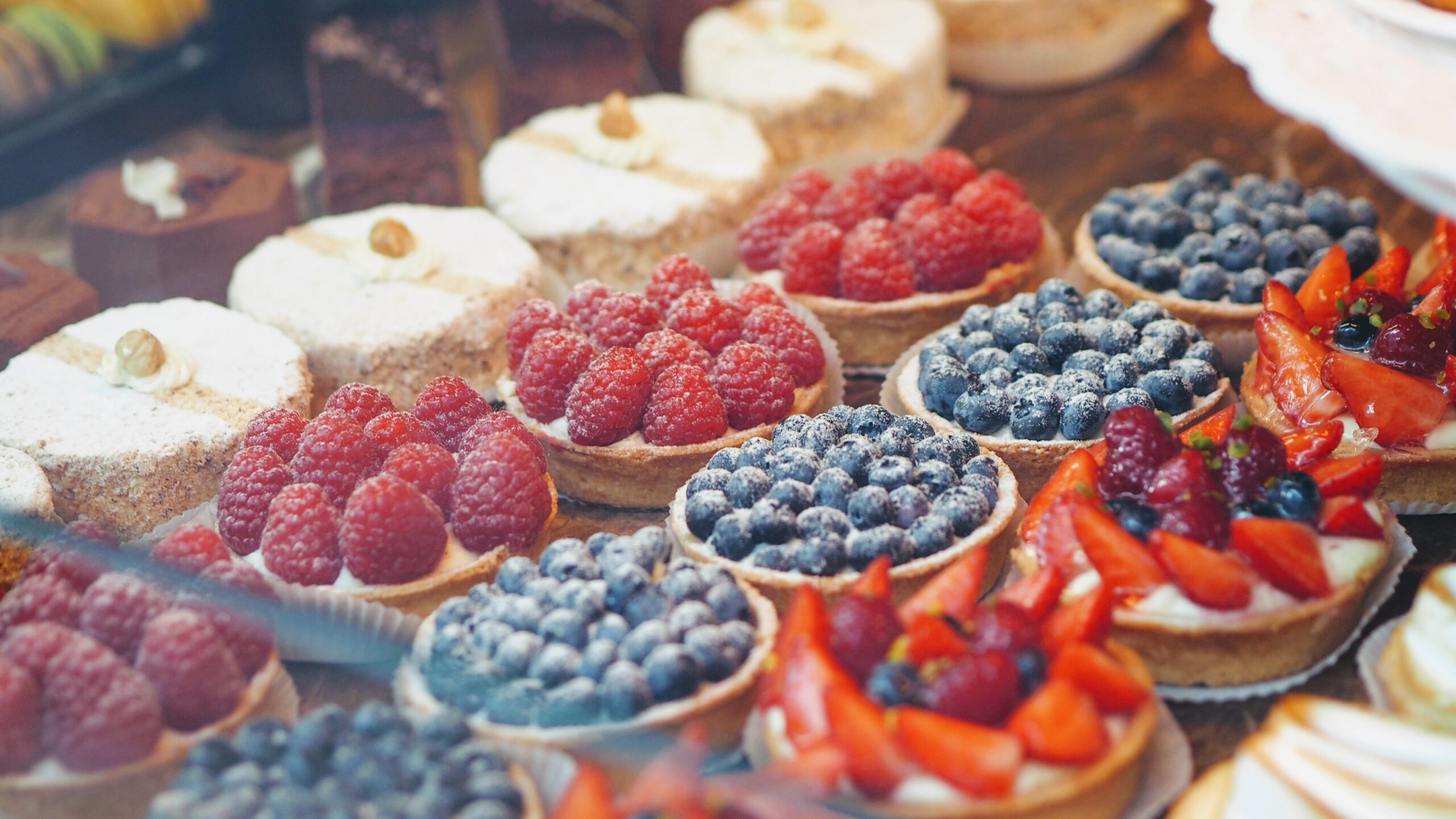 During the summer, you can bet on an abundance of fresh fruit. Instead of letting extra fruits and berries go to waste, put them to use in a delicious fruit tart. The flavors will blend together seamlessly and guests will definitely enjoy it. Fruit tarts remain generally easy to make, with a general prep time of 30 minutes and an overall completed time of a minimum five hours. Living in a predominantly Greek neighborhood, I learned that putting fresh honey on top of the fruit tart adds some extra delicious flavor to the dessert.
10. Classic Red, White and Blue Sugar Cookies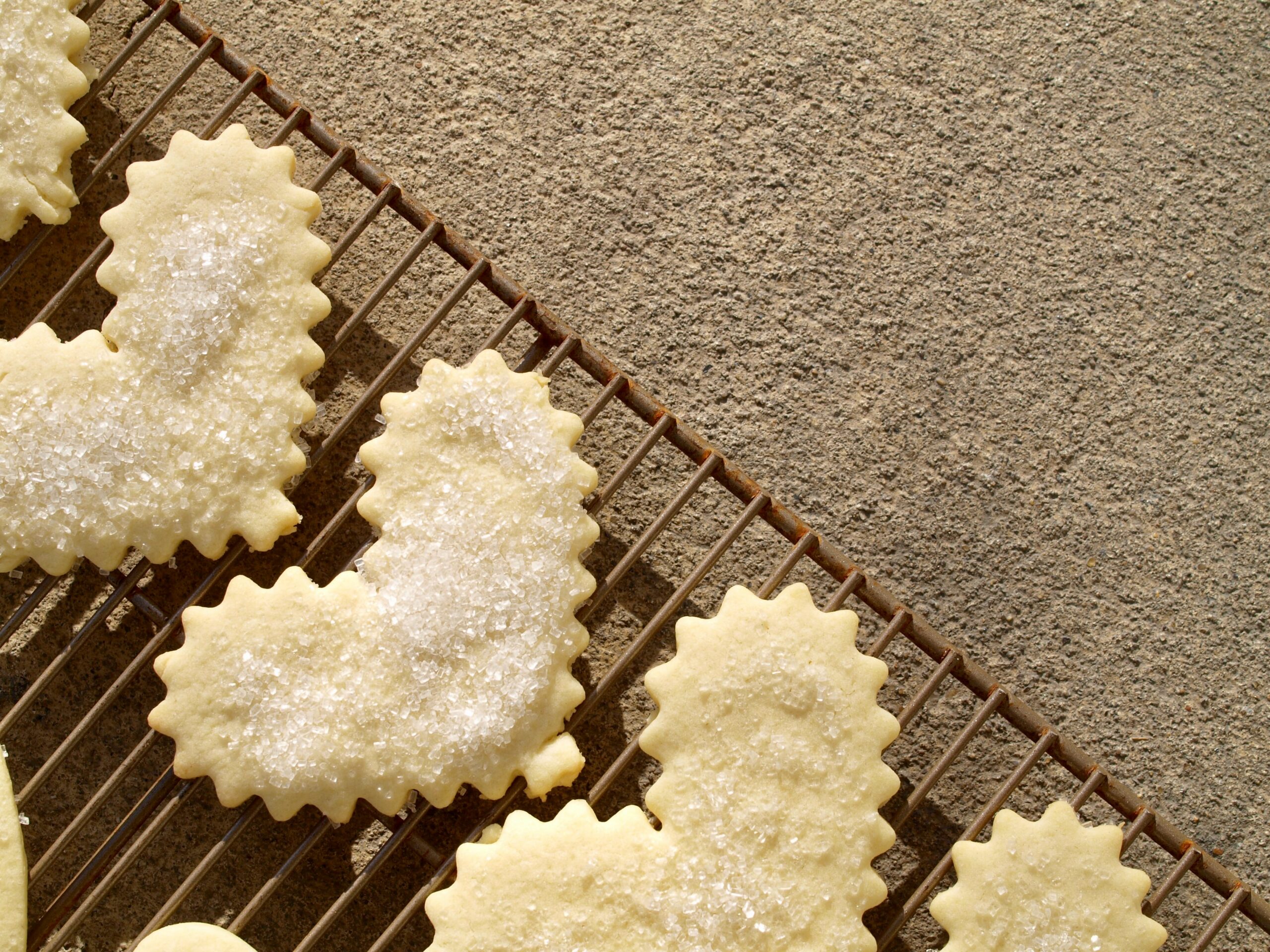 One of my all-time favorite cookies growing up were sugar cookies. This simple yet delicious cookie flavor knowingly serves as a favorite amongst many people. It's the perfect treat to pick up at a Fourth of July BBQ. One great part about sugar cookies… you can decorate them any way you want. Design some Independence Day inspired cookies using simple ingredients like sprinkles, frosting and other edible decorations. Some designs include cutting the cookies into star shapes, drawing the American flag and sketching fireworks using frosting.