How should you know what you want to do with your entire life after (almost) two decades of living? Don't feel like your major will pigeonhole you into one career for all of eternity. The Passion Summit, a weekend seminar in Chicago on May 6–7, 2019 will help you uncover and follow your passion—or passions! "The Passion Summit will fast-track your life," said Founder of The Passion Summit Carey Smolensky.
"The personal interaction combined with the impact of world-class speakers is priceless. You need to invest in yourself to become the best version of yourself." Listen to motivational speakers with different backgrounds and experiences discuss their journeys and advice on how to find your dreams then conquer them. Don't pass up this chance to ignite the passion within yourself and chase your dreams fearlessly.
Congratulations to Alese Allen at Indiana University for winning our Passion Summit Sweepstakes! Thank you to everyone who participated in the sweepstakes. You can still attend with our exceptional discount code:
PASSION SUMMIT $600 DISCOUNT: Promo code: COLLEGEMAG19
Prepare to experience these 10 inspirational speakers at The Passion Summit 2019.
1. Nick Santonastasso
Internet sensation Nick Santonastasso embodies strength and perseverance to all who know his name. Born with Hanhart Syndrome, a rare genetic disorder only diagnosed to 11 other people in the world, Nick had to learn how to navigate life without legs and one arm. Santonastasso battled self-destructive thoughts growing up, not understanding his place or purpose in life. Then in high school, he discovered his love for wrestling and everything changed. His matches packed audiences not only because of his talent but also because of his inspirational story. Day by day, Santonastasso became more thankful for his life and began pushing himself further. He appeared in several different movies and shows like The Walking Dead. He also gained over a million followers on Vine in less than a year. Now he's chosen to become a bodybuilder and shares his story at schools, nonprofit organizations and even Fortune 500 companies.
2. Cathy Christen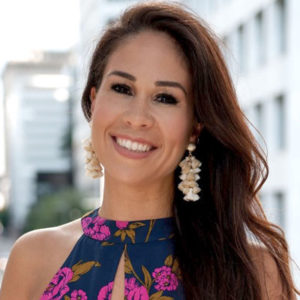 Cathy Christen understands that life is a masterpiece, helping others design their lives as a holistic peak performance strategist. "I have been working with college students for 17 years and have found that very few have been asked to think about their passions," Christen said. "On the contrary, many times they are told to be realistic even if it means doing something they don't love." Christen believes true passion shows up when you not only find your dreams and chase after them, but share them with the people around you. Christen's experience as a speaker, author and life and business strategist makes her more than qualified to coach others on business strategies as well as fitness and nutrition. She's the founder and CEO of Elevated You, Inc. and Elevated Fitness and Nutrition, overseer of Cutco/Vector Marketing and quickest promoted district manager to the Cutco Hall of Fame. Her advice on growing your business or finding energy to make your dreams a reality may just be the push you need to truly live your best life.
3. Sajel Bellon
Do you ever leave a conversation feeling you got nothing out of it? Sajel Bellon will guide you to never feel that way again at The Passion Summit, focusing her presentation on human connection and quality conversations. Bellon's experience as an Occupational Stress and Trauma Specialist taught her how to help people cultivate their personal and professional lives to enhance their experiences and relationships. Bellon uses stories and humor to present her strategies clearly to any audience. Her goal in life, and especially at The Passion Summit, is to bring out the best in everyone.
4. Richard Shuster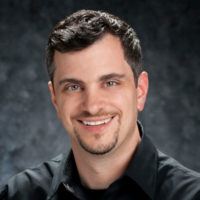 Dr. Richard Shuster helps others find their passions through his expertise in clinical psychology and altruism. Dr. Shuster interviews world-renowned thought leaders and entrepreneurs who care deeply about making a difference in the lives of others in his podcast, The Daily Helping with Dr. Richard Shuster. "My mission is to help others become the best version of themselves even if it is of no direct benefit to me," Shuster said. His podcast has been featured in publications like The Huffington Post and Cosmopolitan. It also started a movement to get one million people to show an act of kindness every single day. "I remember once sitting next to a guy in undergrad who looked miserable and told me he was pre-med because his dad expected him to be. Don't be that guy," said Shuster. Attend the Passion Summit to hear about the story that changed his life and expert knowledge that'll help you reach your full potential.
5. John Ruhlin
John Ruhlin, founder of Giftology, is an expert on radical generosity. His company sells luxury gifts that look unique and individualized from clothing to jewelry to home décor. Featured in Fox News, Forbes and The New York Times, Ruhlin's company sells some of the world's most recognizable brands like Alex and Ani and Vera Bradley. He created this company to help people find the perfect gift for any occasion or person. If you need a special gift for someone special in your life or you're looking for inspiration on how to jumpstart your business, Ruhlin will definitely say something you need to hear.
6. Karen Putz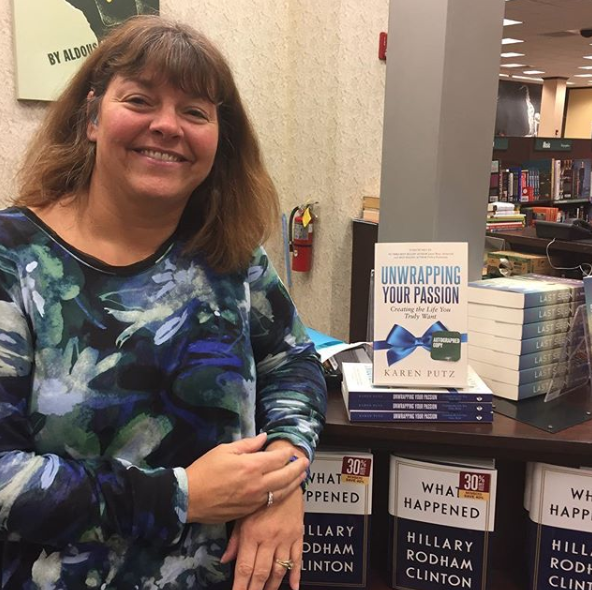 Karen Putz became deaf after a barefoot water skiing accident as a teenager, then rediscovered her passion for the sport at 44 years old. Now known as "The Passion Mentor," Putz made a career assisting others in not only realizing their passions but also achieving them. Her life has been filled with joy ever since she rediscovered her passion and wants to share that with you at The Passion Summit. Putz's book, Unwrapping Your Passion, Creating the Life You Truly Want, dives into how to become fulfilled within your own life despite age and "cautionisms."
7. Alex Hayden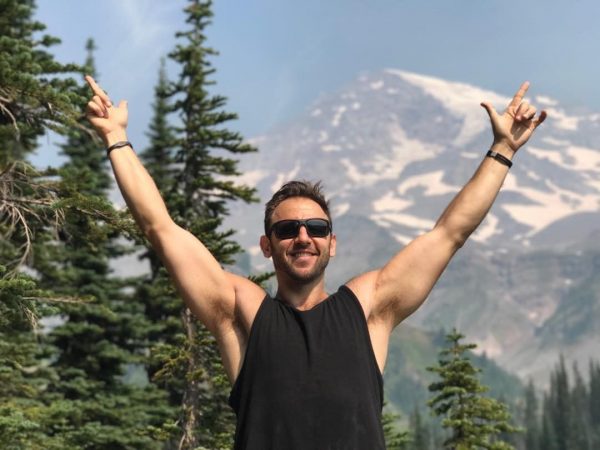 Alex Hayden, fitness fanatic and author of Health Can't Wait, helps others live a healthy, balanced lifestyle. "I live a life of passion by consistently asking myself what I'm grateful for, what's my highest purpose and what is my most compelling vision. I then pursue that vision with all that I have, because anything less would be a waste of the gift that this life is," said Hayden. He's a Certified Personal Trainer with the National Academy of Sports Medicine and founded the Real Results Academy. About eight years ago, Hayden lost 70 lbs and decided to not only change his life but also help others reach their ideal physical shape. His knowledge on fitness and nutrition will blow you away. But Hayden's encouragement and accountability is what really inspires his audience to changes their lives for the better.
8. Naomi Wendorff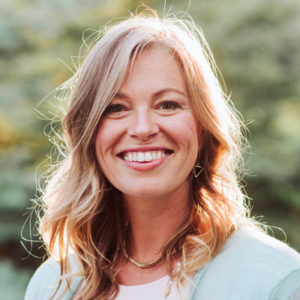 Naomi Wendorff, a transformational speaker and facilitator, knows all about improving yourself in the face of hardship. She faces rheumatoid arthritis and bipolar disorder every day. Wendorff has improved both her mental and physical health throughout her journey, losing over 70 lbs. Through personal coaching, her mission is to connect others with their passions. She wrote the upcoming book, The Wonder of Me, all about overcoming anxiety, discovering yourself and creating your best life.
9. Mark Crandall and Carolyn Colleen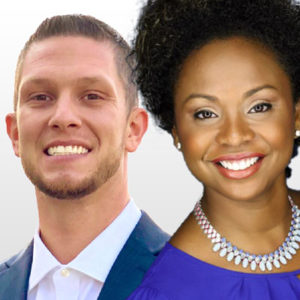 Mark Crandall overcame a drug addiction, prison and self-hatred. His story shows what it means to change your life and fight for your dreams. He's now a life coach and motivational speaker, author of Eulogy of Childhood Memories and host of the Purpose Chasers podcast. Crandall also empowers others to think beyond their perceived limits, and turned their lives around as he did his own. "I live a life of passion and empower others to do the same by continually dismantling limiting beliefs in myself and in others that are preventing us from fulfilling on our dreams. The only thing that can limit me is me."
Carolyn Colleen spreads a message of hope to her audience by sharing her story that took her from standing in line at the Salvation Army to earning a Ph.D. and managing a career center in the Midwest. Her book, FIERCE, guides readers to transforming their lives five minutes at a time. Colleen knows better than most how to overcome fear and adversity and focus entirely on transforming your life.
10. Robert Murray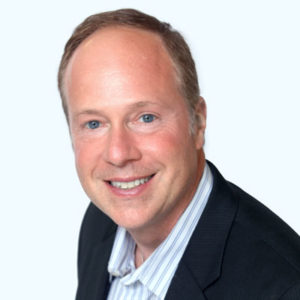 Robert Murray is all about converting the idea of work into something filled with joy and meaning. As a Certified High Performance Coach and Facilitator, he teaches people how to lead, develop skills quickly and increase confidence in themselves. Murray also guides organizations and businesses on how to grow their vision and develop new ideas. "To me, long term success requires living a life of passion," Murray said. "If you want to make lasting change in your life, you need mentors and 'growth friends' who can be on this journey with you." Murray also noted that success is not about acquiring book smarts or finding hacks to achieve your dreams. It's about drawing from the strength and wisdom already inside each person to create the life you dream of leading.
BONUS SPEAKERS:
11. Carey Smolensky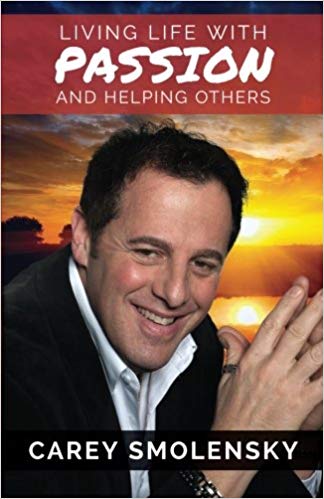 Carey Smolensky, entrepreneur, entertainer and author of Living Life with PASSION and Helping Others, fulfills his passion by helping others find theirs. He began a family of event management companies with Mobile Music Interactive Entertainment and sits on the board of several charity organizations. "I live a life of passion by being present and aware of every moment," Smolensky said. "I do not allow my attitude or perspective to be affected by negative influences and stay focused on what is truly important to me and my goals." At The Passion Summit, Smolensky will speak about how to find your passion while simultaneously helping others. "I'm looking forward to impacting countless lives, sharing knowledge and inspiration and expanding a global community of like-minded people while having fun," said Smolensky. Find out how can thrive in your personal and professional life while also helping your community thrive at Smolensky's session.
12. Amanda Nachman
Amanda Nachman's passion is helping college students and young adults turn their passion into a dream career. She's a motivational speaker at Find Your Passion Career and Publisher and CEO of College Magazine, the trusted guide to college read by millions of students each year. "Sometimes we get caught up in going through the motions. It's important for everyone to hit the pause button and ask, 'What do I love to do?' And then take intentional actions in that direction toward your passion," said Nachman. Over the last eleven years, Nachman has guided hundreds of college students through the College Magazine Writer Training Program. Writers and editors graduated and followed their passion for journalism to careers at National Geographic, USA Today, Vox and more. As a featured speaker at The Passion Summit, Nachman will guide you through her seven steps to begin a passion-driven journey connected with your interest, strengths and values.