As the year comes to a close, it's time to tackle holiday shopping and the complexities of picking out the perfect gifts for friends and family. While you can ask the people in your life for some ideas, the four-legged pupper that sneaks into your bed every night can't tell you what they want.
From toys to snacks, read on for the top 10 best gifts for your dog.
After some hard work and play, every dog needs a comfy resting area for midday naps. Get a hold of a pet-sized teepee that fits easily into any corner of your living room. Choose from different fabrics to suit your home decor and adjust the size to fit all breeds of dog. Essentially the pet version of a bedsheet fort, all dogs enjoy snoozing away with some extra cover. Dress it up with a furry blanket and small throw pillow for a cozier hangout spot for your pooch.
Price: $32.87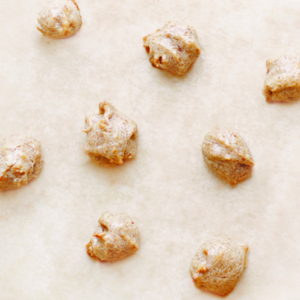 Nothing makes dogs happier than eating yummy snacks that have nothing to do with dry kibble. Bust out your baking skills and make your pet a banana and almond treat as a gift. To make this healthy dog treat, gather up the ingredients: 1 organic pasture-raised egg, ¾ cup of unsalted almond butter, ⅓ of an organic banana and 1 teaspoon of ground cinnamon. Preheat your oven to 350 degrees Fahrenheit while you mash the banana in a bowl. Blend in the rest of the ingredient until you have a gooey consistency. Spoon out the mixture onto a parchment paper-lined pan (keep the portions small!) and put it in the oven for five minutes; turn the pan around and bake for another five minutes for even cooking. Take it out and serve on a cute platter once cooled!
3. ALL THE TOYS
From stuffed animals to simple ropes, toys come in all shapes and sizes to suit your furry pal. Grab a rubber bone for high-energy aggressive biters to gnaw away at. Stuffed animals that squeak give dogs hours worth of entertainment. Even better, buy a ball on a rope to play catch and tug-of-war. With so many options for toys, spoil your dog this holiday season.
Check out these cheap options:
Consuela The Cactus
Nerf Rubber Football Toy
Luck Dawn Dog Ball with Rope
With chilly weather during this time of year, snuggling with your dog is a must. To make it an even cozier winter, gift yourself and your dog a matching set of pajamas! Nothing beats soft clothes with polar bear prints. For even more fun, get matching sets for everyone in your family. For fully grown dogs, this gift keeps on giving every winter season for cute Instagram stories.
Price: $13.99 – $49.99
Keep your pup entertained and rewarded for being a good boy with a treat-embedded chew toy. Add in small treats in between the grooves of this rubber ball and let your pet enjoy for hours one end. Good for their teeth and fun to play catch with, all doggos enjoy this ball. Added bonus: it won't break the bank.
Price: $6.99
Upgrade the nap experience with a couch-style doggie bed. Pick from a variety of colors and patterns to match your aesthetic. Grab the largest size to fit you and your pup–this couch makes the perfect cuddle spot. To really dress it up, put it over a cute rug and throw in a small pillow to give your dog its own space within your home.
Price: $25.49
After play and sleep, dogs love their eating time. For another durable gift that won't break the bank, get some cute bowls for your pet to eat out of. Consider personalizing bowls with your dog's name for an added touch. From metal to silicone to wood, there are tons of options out there to suit your pup's needs and your kitchen's aesthetic.
Price: $12.98
8. SECURITY CAMERA
Security Camera with Smart Night Vision
Price: $25.59
Furbo Dog Camera: Treat Tossing
Price: $133.99
Perfect for while you're on campus but want to check on your pup, a security cam doubles as a gift for you and your furry friend. Keep your pet company and out of trouble while out at school or spending the night away. If you have some extra money to splurge on a high-tech cam, some even come with a treat-dispensing feature! While running errands, check in on your pet and give them treats. Staying in touch with your furry best friend has never been easier.
After pampering your dog with tricked out home decor and endless amounts of toys, give your dog some much-deserved dessert this holiday season. From doggie-safe ice cream to free treats at tons of restaurants (Chick-fil-A and Starbucks to name a couple), tons of options exist for a sweet snack. Don't let them have a sugar attack, but a few licks from a vanilla ice cream cone will for sure make your dog's day.
Price: $8.99
If your dog constantly barks at neighboring dogs, chances are they're just looking for another furry friend. Put in a pet window in your fence (with your family's and neighbor's permission!) so that your dog can see pals next door. This quick and easy installation is worth the extra bucks for a long-lasting gift for all the pets in your life.
Price: $34.99