Now is the time, college students! Finals are finally over and many of us might be wondering: "what do I do now?" Personally, I cannot wait to spend my summer break trying out the many Pinterest recipes I've been "pinning" all semester long. The idea of tasting anything other than Ramen Noodles and Jimmy Johns has me more excited than ever before. So don't waste anymore time! Get cooking with 10 of best recipes Pinterest has to offer.
1.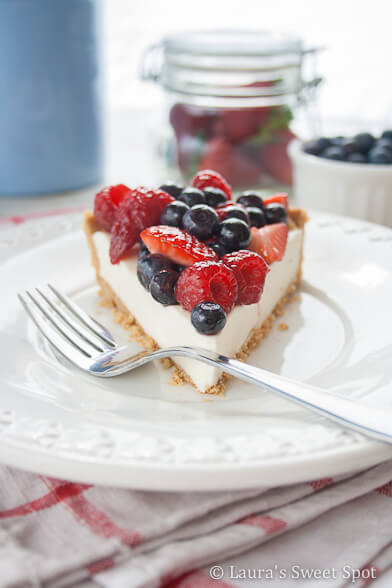 For those of us with a serious sweet tooth, this "No-Bake Cheesecake" is the perfect desert for a steamy summer day. Pinned from laurasweetspot.com, anyone can make this berry-topped cheesecake with a basic Graham cracker crust, gelatin filling and jelly berries to top it off. Its patriotic colors make this the perfect dessert to serve at a Fourth of July cookout.

2.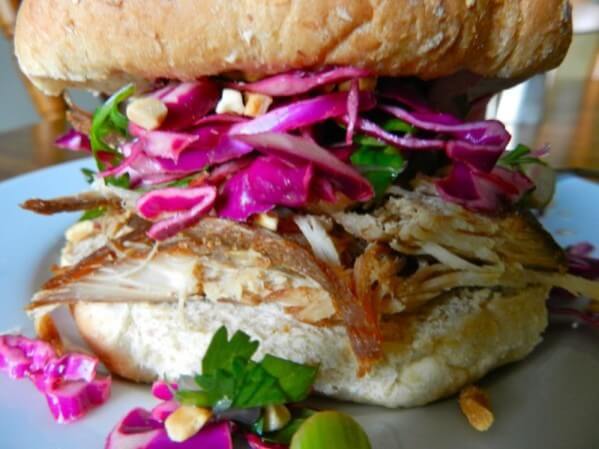 Instead of going out to lunch with friends, invite them over to your place and impress them with these delicious "tangy thai chicken sandwiches." The perfect warm-weather recipe, these easy-to-make sandwiches require only three quick steps for preparation.

3.
The perfect side or afternoon snack, these "Moroccan-style roast potatoes with coriander yoghurt" are first coated with pesto, then seasoned and baked to perfection. Serve them hot and with coriander yogurt for a delicious combination.

4.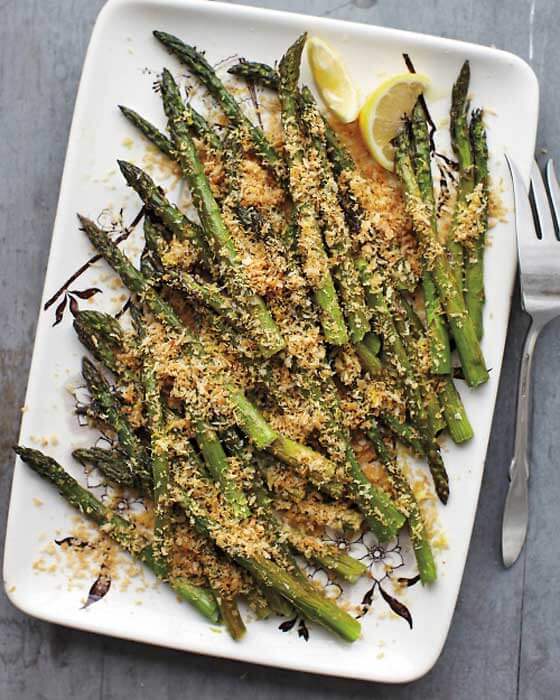 Veggie lovers will love this "Roast Asparagus with Lemony Breadcrumbs" recipe by Martha Stewart. Remember to cook at a high temperature for a "tender texture," and sprinkle on the lemony breadcrumbs just before serving for a properly prepared dish.

5.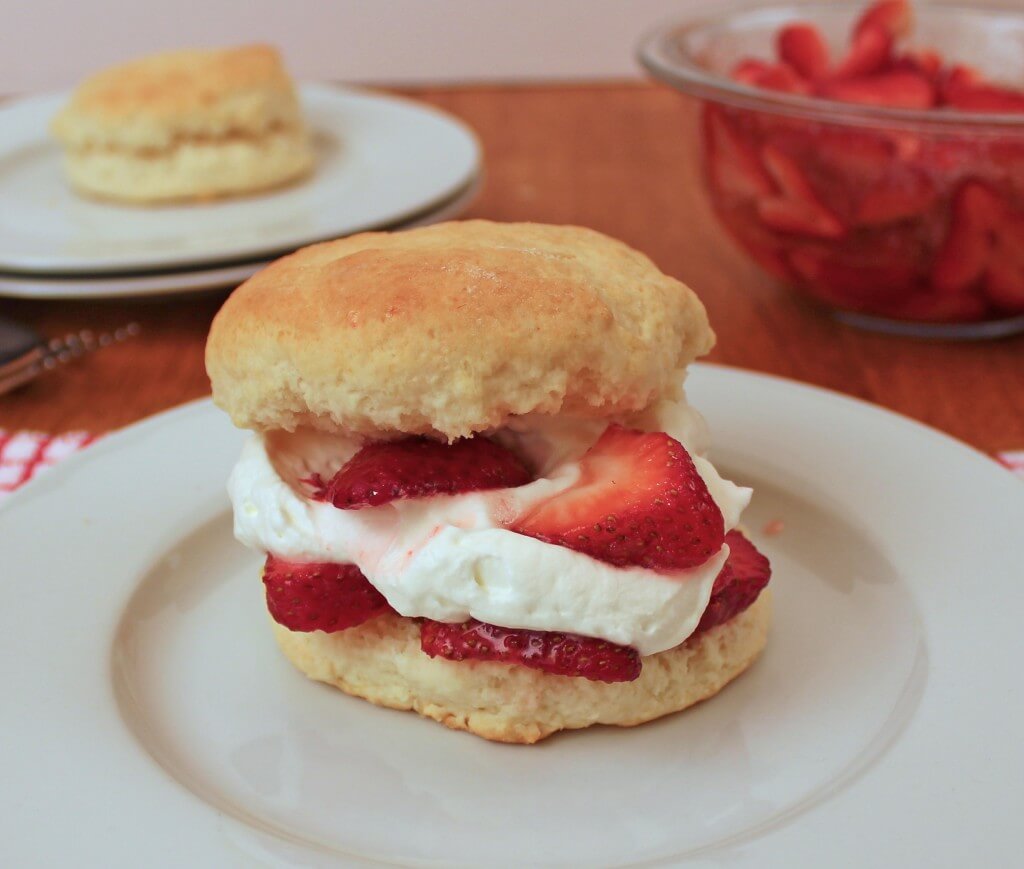 There's no better time to bake with fresh strawberries than during the summer months. Few foods remind me of hot summer days like strawberry shortcake. In just 30 minutes of prep time, this doable recipe only requires 5 basic ingredients and will leave you asking for seconds.

6.
No summer is complete without a full-on cookout, complete with kabobs. The great thing about this simple meal is that everyone can have exactly what he or she wants by switching up the ingredients. Instead of slaving over a meal for your guests this summer, set out a spread of meat and vegetables, and allow them to join in on the preparation process.

7.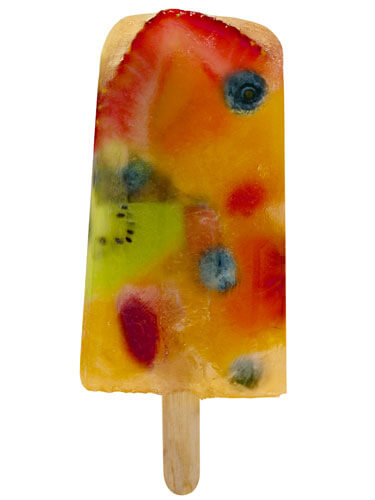 Pinterest has endless options of homemade Popsicle recipes, but these "All-Fruit Ice Pops" from Seventeen Magazine will definitely be my go-to this summer. With fresh fruit and 100% fruit juice, this healthy snack will be a refreshing and healthy way to beat the heat this summer.

8.
Salmon is one of the few forms of protein that can be prepared in numerous ways due to its mild taste. One of my favorite ways to prepare this lean protein is to top it with fresh fruit. Try out this "salmon with strawberry-mango salsa" for a twist on the traditional salmon dish and serve with rice for the perfect meal for a hot summer day.

9.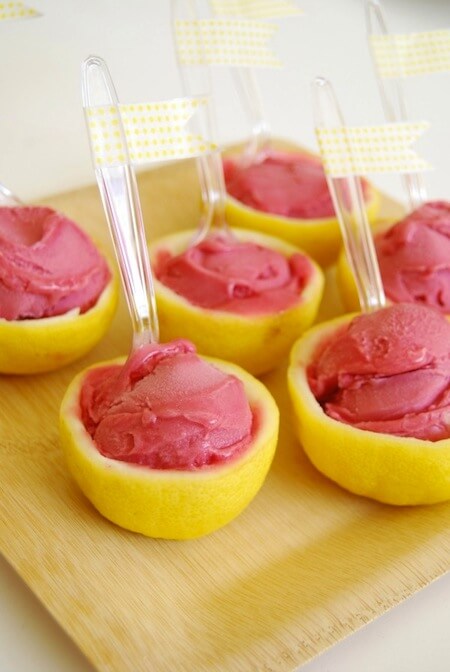 There's no recipe needed for these adorable "Raspberry Sorbet Lemon Bowls." This summer snack is all about aesthetic appeal. Unless you are interested in making your own sorbet this summer, simply carve out lemons, freeze them and add a scoop of sorbet for a sweet summer treat.

10.
A delicious meal to help you cool off, this "Asian Noodle Salad" is "low-key and perfect for entertaining." Topped with mango, avocado and roasted sesame seeds, this salad is not only packed with flavor, but also offers a nutritious and health-conscious option for swimsuit season.